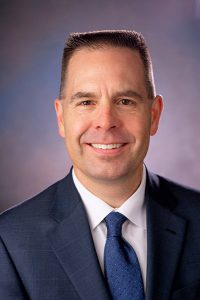 Do you have questions about City of Marysville programs and projects? Ask Mayor Jon Nehring at his next Coffee Klatch on Monday, May 2, from 5:30 to 6:30 p.m. at Marysville City Hall, 1049 State Ave.
Mayor Nehring holds informal Coffee Klatch sessions several times a year. City staff are also on hand to help answer your questions. This is a great opportunity for residents to hear about what's new at the city and ask questions in an informal setting.
Participate in person or online – your choice
For those who prefer to join from home or work, the meeting will take place simultaneously on Facebook Live. Mark your calendar now. If you plan to participate virtually, you can follow the City of Marysville Facebook page @MarysvilleWashington to set a reminder.