EDMONDS, Wash., April 28, 2022 – Three years ago a special needs student signed up for Edmonds School District's Work Experience Program in his 10th year of high school. Through the Edmonds Foundation the student, who requested to remain anonymous, secured a grant that allowed him to work with Community Transit.
During the pandemic the Edmonds Foundation continued their support by dropping off food and providing internet services so the student, and his siblings, could continue their education online. That student has since graduated and is part of a Workforce Development program, in Everett, as part of a paid aerospace manufacturing internship. He is expected to be offered a job after completion.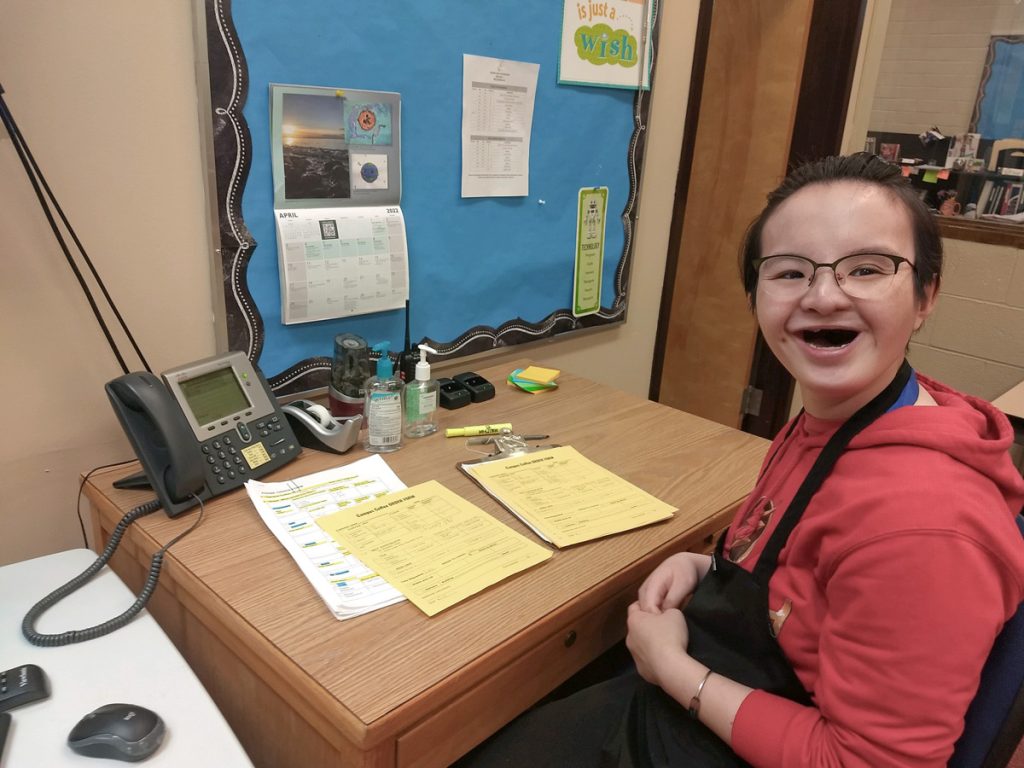 This is just one example Heidi Sullivan, paraeducator at the Edmonds School District's Work Experience Program, provided the Lynnwood Times when illustrating the important role her program, supported by the Edmonds Foundation, can have on special needs students entering the job market after graduation.
"This is a student who came from life skills classes," Sullivan said. "And to go from that to aerospace manufacturing, in just a couple years after graduation, is an amazing opportunity."
Heidi Sullivan has worked with students with developmental delays and disabilities since 1996 but has only been with the Work Experiences Program for the past three. She was formerly a learning support teacher and was drawn to the program by an administrator who asked if she was open to trying something new and different.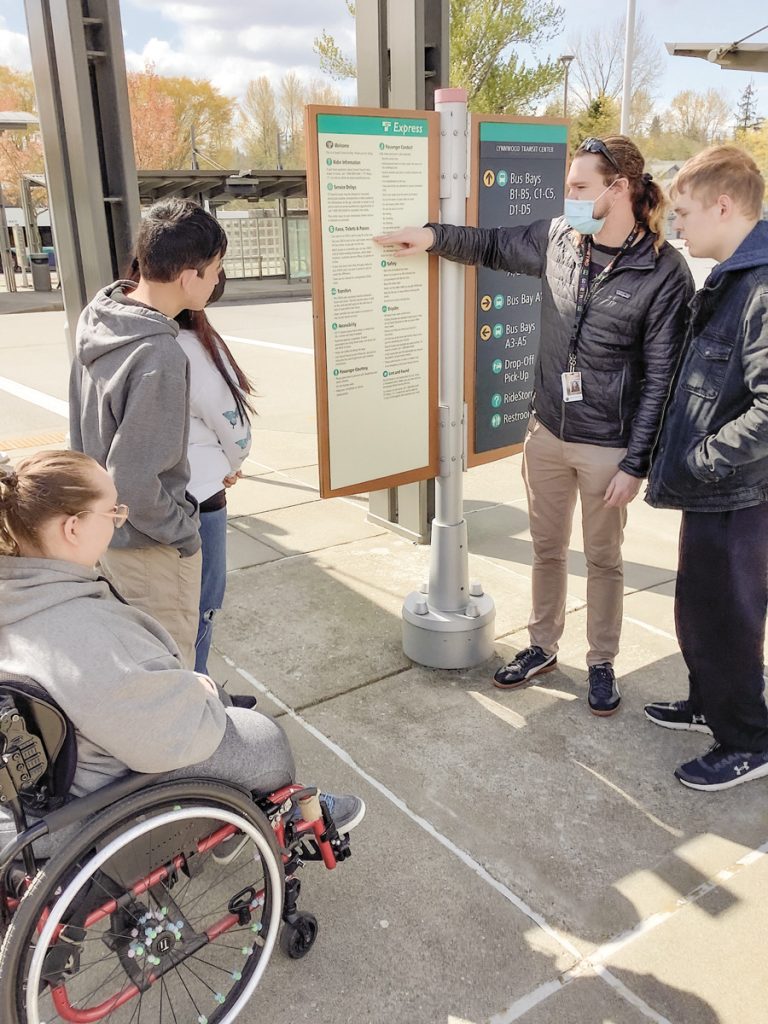 Based in the former Woodway High School campus and loosely affiliated with Scriber Lake High, the Work Experiences and Assessment Program provides vocational assessment and work experience opportunities for students enrolled in the Lifeskills (Intensive Academic Support) Program. Student from all five high schools in the Edmonds School District are evaluated and observed by using hands-on tasks to train them in work-related skills in preparation for successful job placements in the community.
"We are a dynamic vocational training program for students with special needs," Sullivan said. "I naturally love what I do. It's what I was meant to do."
The program consists of six level two para educators, supervised by Susan Daniels and three other supervisors, who deliver the bulk of the instruction in Sullivan's office for vocational training for students that includes manufacturing, postal, office, retail, and custodial jobs on campus and teaching professional conduct like hygiene, scheduling, and commuting.
"It's also really rewarding to see what they actually know. I've said in my career I never want to predict what a student knows or can do. I think that's dangerous business," Sullivan said. "I learn way more from them than they ever learn from me, I'm sure."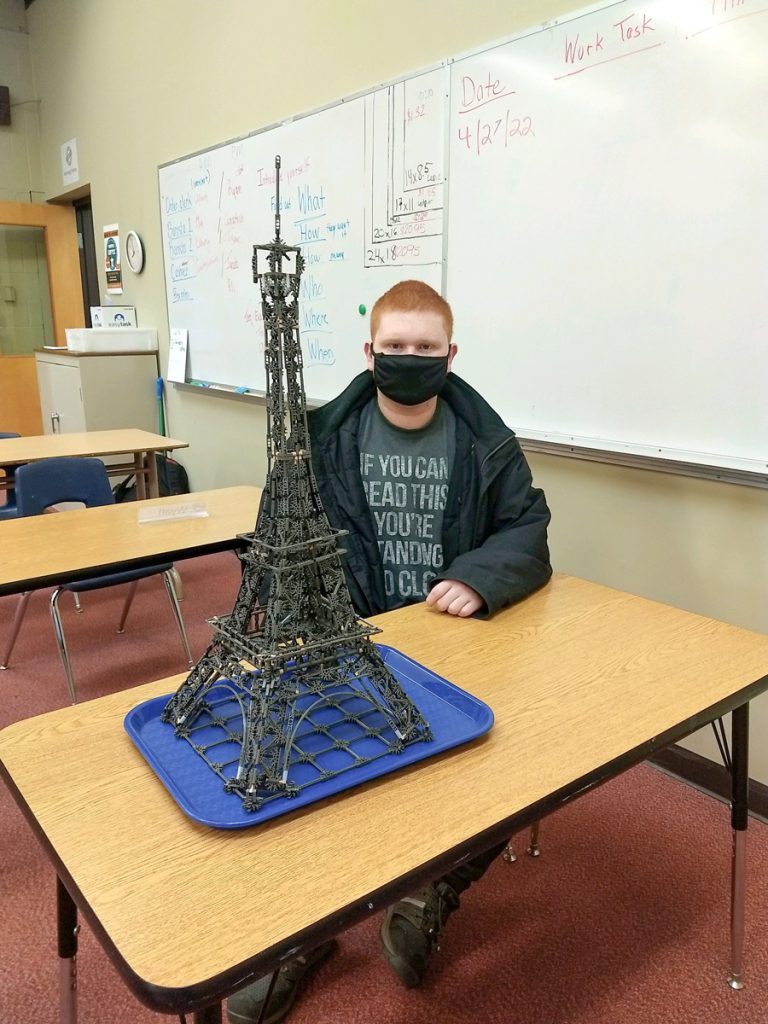 What makes the program unique, Sullivan said, is the opportunity to have real-life, hands on, learning that a traditional school setting doesn't always offer.
"[We] offer a wide variety of experiences outside of a pencil paper environment when it comes to jobs. We actually get to put things in their hands and get them up and moving so they get to decide if they're even interested in doing that for a job," Sullivan said.
Sullivan and her team try their best at encouraging students who aren't enjoying themselves to persevere, as part of teaching them real work life experience, but are sure to note which jobs they prefer over others.
Students divide their time between their home high schools and the Work Experience program, which Sullivan says is beneficial in more ways than one.
"There's benefits to them getting to know students from all five high schools but there's also a benefit to them being connected to their home high school and having the traditional high school experience," Sullivan said.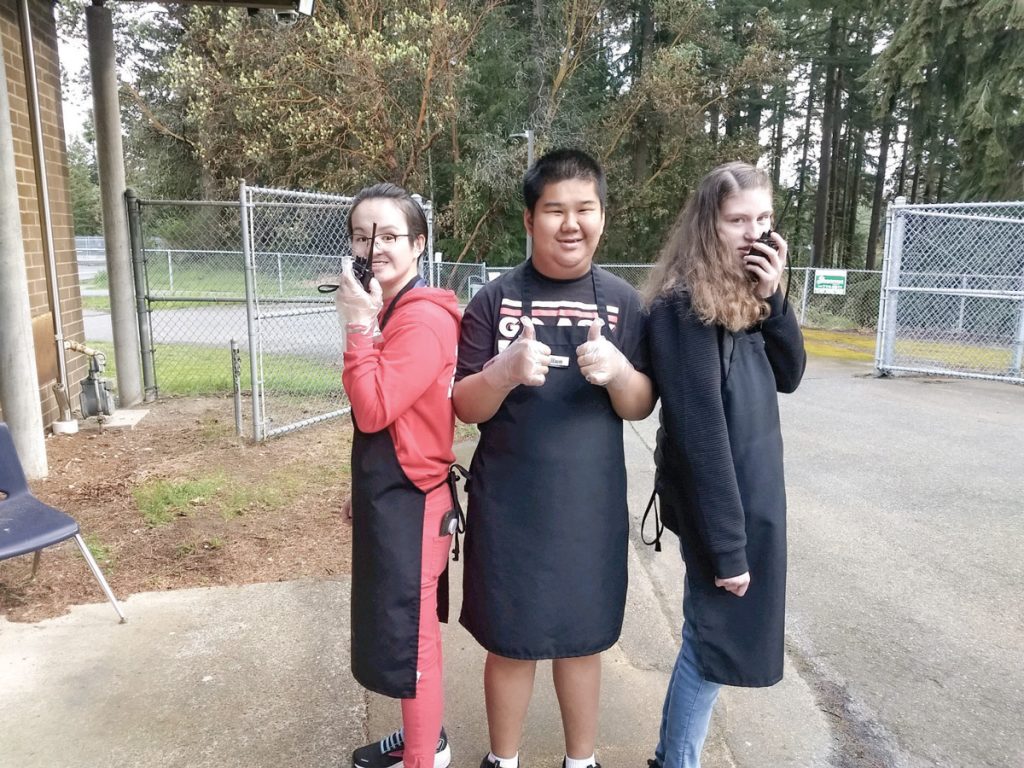 The program serves grades 10 through 12 but, since the level of need is determined by an IEP team, does not necessarily mean students will spend all three years consecutively in the program. Whether they do is determined by the individual and their IEP assessment.
"The committed para educators and Sue, our supervisor here, are what makes this program great," Sullivan said. "The foundation coming alongside us and supporting us definitely gives us more energy to do what we do."
Edmonds Foundation's support
The Edmonds Foundation develops community partnerships and bridge sustainable funding in support of the Edmonds School District's children, families, and educators in their pursuit of educational excellence.
The district's Work Experience Program operates on a zero-dollar budget and, without the support from the Edmonds Foundation and other local partnerships simply could not exist.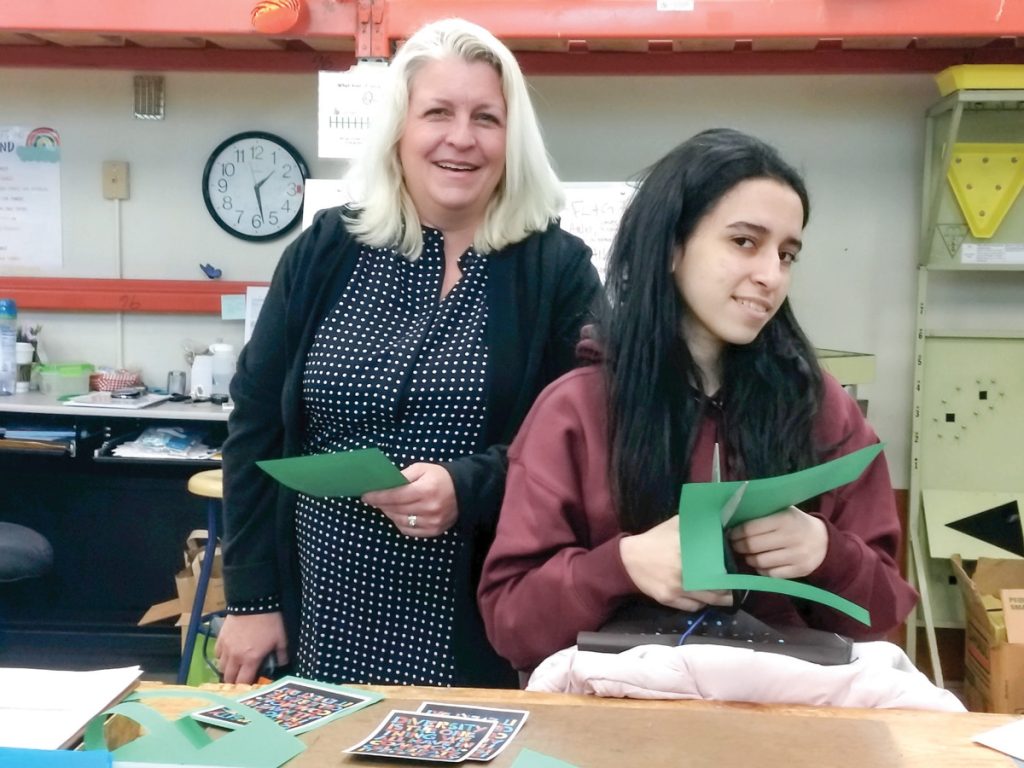 For a long time, Sullivan has been applying for classroom grants through the Edmonds Foundation, who has supported all types of classrooms across the district.
"The foundation is aware of who we are and what we do and is always really excited to support us," Sullivan said.
Most recently, at the beginning of this year, Sullivan contacted the Foundation about a new barista training program that took a "pretty big chunk of change to get going". The Foundation offered Work Experience to apply for a $3,000 grant, which they received, and used to purchase all of the supplies needed to get going, including a Jura espresso machine through working with Seattle Coffee Gear.
Since securing the grant through Edmonds Foundation, the program launched Campus Coffee, a fully functional student-run coffee stand serving specialty coffee drinks approved by Edmonds School District Food and Nutrition Services while teaching students in the Work Experience Program retail and barista skills.
Sullivan told the Lynnwood Times that typically CTE (Careers and Technical Education) programs have a history of being well funded by the state of Washington but since her program is a special education program it doesn't necessarily qualify for CTE funding. Because of challenges associated with securing state and federal funds, supporters such as Edmonds Foundation are absolutely paramount to the programs, and others like it, existence.
"Students in mainstream classes get certain allocations for materials and it's always been challenging to advocate for students with special needs to access the same level of materials," Sullivan said. "I definitely think we could do better with that."
The Work Experience Program has been currently working with the state to explore various funding options.
Other partners
Along with Edmonds Foundation other partners who make the Work Experience Program possible by donating materials for activities and crafting include:
Crown Bees
Tubie Friends
Cast for Kids
Seattle Jr. Hockey Bingo
Edmonds Rotary
Science and Materials Center