Snohomish County passes resolution in celebration of Cinco de Mayo
LYNNWOOD – The Snohomish County Council unanimously approved Resolution 2022-030, recognizing May 5 in celebration of Cinco de Mayo, at their General Legislative Session, Wednesday, May 4.
Speaking, on behalf of that resolution, was Lynnwood City Councilwoman Julieta Altamirano-Crosby who introduced a similar proclamation to the Lynnwood City Council Monday, April 25, which passed with six votes and one abstention. The City of Lynnwood's proclamation will be signed at its upcoming meeting on Monday, May 9.
Last week, Lynnwood became the first city and now Snohomish the first county in Washington state to recognize and observe Cinco de Mayo, or May 5, as the historic struggle of the people of the Republic of Mexico for independence and freedom against the Empire of France.
"Cinco de Mayo serves as a reminder that the foundation of the United States was built by people from many countries and diverse cultures who were willing to fight and die for freedom," Councilwoman Altamirano-Crosby said. "By proclaiming and recognizing Cinco de Mayo Snohomish County is adhering to being a truly welcoming county."
Snohomish County Councilwoman Stephanie Wright (D-Lynnwood) thanked Councilwoman Altamirano-Crosby for bringing the resolution forward to the County. Council Chair Megan Dunn (D-Everett) thanked both Wright and Dunn for their awareness to recognizing the rich diversity of Snohomish County.
"I want to add my thanks to Councilmember Crosby and also Councilmember Wright for bringing this forward for the County to also recognize our diverse cultures and be a welcoming County," Chair Dunn said. "Thank you, Julieta, for your work on the vaccine [inaudible] project, it was really important work."
Councilman Jared Mead (D-Mill Creek) made the motion to approve the resolution which was seconded by Councilwoman Wright. All five council members approved the historic resolution.
Altamirano-Crosby will be presenting the Cinco de Mayo resolution to the owners of the following Mexican restaurants throughout the Lynnwood area between 1 p.m. and 4 p.m. on May, 5th:
About Cinco de Mayo
The history between the United States of America and the United States of Mexico are intertwined within generations of politics and tradition. In the USA, Cinco de Mayo is traditionally celebrated as if it were the Mexican Independence Day, which does exist, but is celebrated on September 16th – the day generally regarded as honoring Mexico's independence from Spain.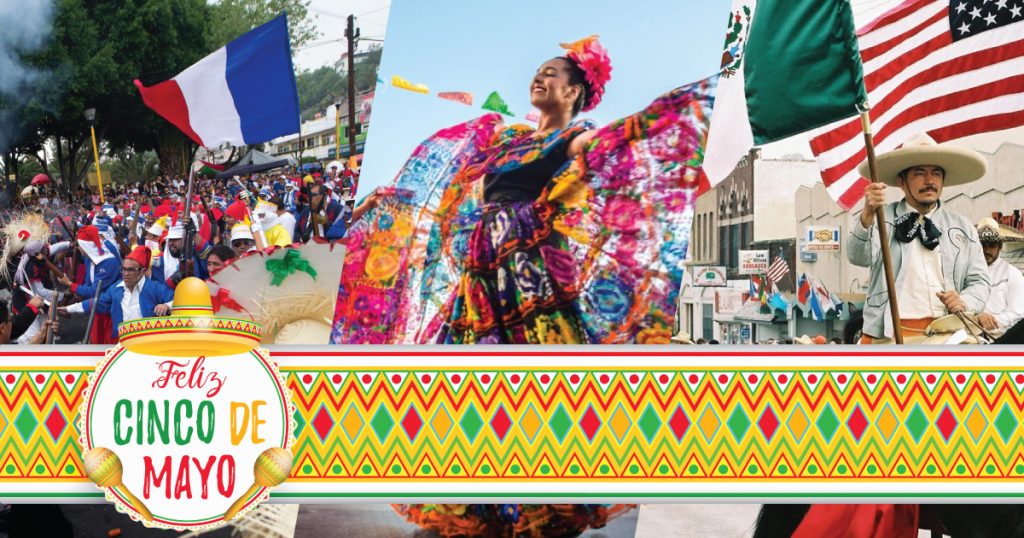 Cinco de Mayo is a holiday that celebrates the date of the Mexican army's victory over the Second Empire of France at the Battle of Puebla during the Second Franco-Mexican War on May 5, 1862. The day, which falls on a Thursday this year, is also known as the Battle of Puebla Day, and serves as a reminder of the close familial, cultural, spiritual, and economic ties between the republics of Mexico and the United States.
"Cinco de Mayo does not only serve as the commemoration of the victory over French troops in Mexico but is also the celebration of the victors of courage and patriotism of all Mexicans and Mexican-Americans who have fought for freedom and independence against all foreign aggressors," Councilwoman Altamirano-Crosby said.
As U.S. Senate Resolution 221 of the 117th Congress (2021-2022) recognizes the cultural and historical significance of the Cinco de Mayo holiday states, "Cinco de Mayo symbolizes the right of a free people to self-determination, just as Benito Juarez, the president of Mexico during the Battle of Puebla, once said, 'El respeto al derecho ajeno es la paz', meaning 'respect for the rights of others is peace.'"
Mexico and the U.S. have grown together as neighbors over the years since both nations have forged their own destinies away from the empires who once dominated them.
Citizens from both countries have moved across their border to pursue lives in each other's lands, and trade and culture have been prominent points of exchange since both nations came to be and have left indelible marks on one another. One only needs to travel across the western and southwestern states of California, New Mexico, Arizona, Texas to recognize all the names of cities, states, and geographical landmarks whose origins proudly bear their Spanish and Mexican roots.
Food, drink, and the arts have embedded themselves in traditions in the north, as well. Though not entirely representative of actual Mexican cuisine, fast food has made us familiar with salsa, tortillas, and refried beans, while more traditional restaurants also provide fare that includes tamales, pozole and various forms of molé. And, of course, who can forget tequila or sangria?
Food trucks, also, have broken onto the scene, offering up quick service fare not always found in the brick-and-mortar locations. While we respect the lockdown urging, food delivery services remain available to bring the food right to your door – a good option for anyone looking to support local businesses.
USA and Mexico
Music and dance have always been strong cultural touchstones in Mexico. Each state has its own dance and dance costume, honoring its origins and regional uniqueness. Many musicians, artists and actors have found success on either side of the border, adding more collaborative layers to both nations.
Trade and industry have long been shared between the USA and Mexico: goods, services, and labor to name a few. It would be almost impossible to imagine how either country would have developed without the deals and treaties that have been signed and shared since both countries grew to power.