The history between the United States of America and the United States of Mexico are intertwined within generations of politics and tradition. In the USA, Cinco de Mayo is traditionally celebrated as if it were the Mexican Independence Day, which does exist, but is actually celebrated on September 16th; the day generally regarded as honoring Mexico's independence from Spain.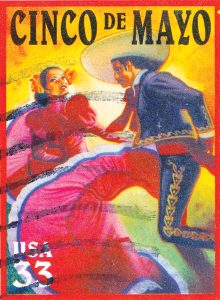 Cinco de Mayo (literally the "fifth of May") does honor a victory in Mexico, but it is for the Battle of Puebla, in which outnumbered Mexican forces defeated the French army in 1862. Here in the US, however, Cinco de Mayo has taken a more representative function, like how St. Patrick's Day is used as a celebration of Irish American heritage.
Mexico and the US have grown together as neighbors over the years since both nations have forged their own destinies away from the empires who once dominated them.
Citizens from both countries have moved across their border to pursue lives in each other's lands, and trade and culture have been prominent points of exchange since both nations came to be and have left indelible marks on one another. One only needs to travel across the western and southwestern states of California, New Mexico, Arizona, Texas to recognize all the names of cities, states and geographical landmarks whose origins proudly bear their Spanish and Mexican roots.
Food, drink, and the arts have embedded themselves in traditions in the north, as well. Though not entirely representative of actual Mexican cuisine, fast food has made us familiar with salsa, tortillas, and refried beans, while more traditional restaurants also provide fare that includes tamales, pozole and various forms of molé. And, of course, who can forget tequila or sangria?
Food trucks, also, have broken onto the scene, offering up quick service fare not always found in the brick-and-mortar locations. While we respect the lockdown urging, food delivery services remain available to bring the food right to your door – a good option for anyone looking to support local businesses.
Carnicería Michoacán Local Mexican Market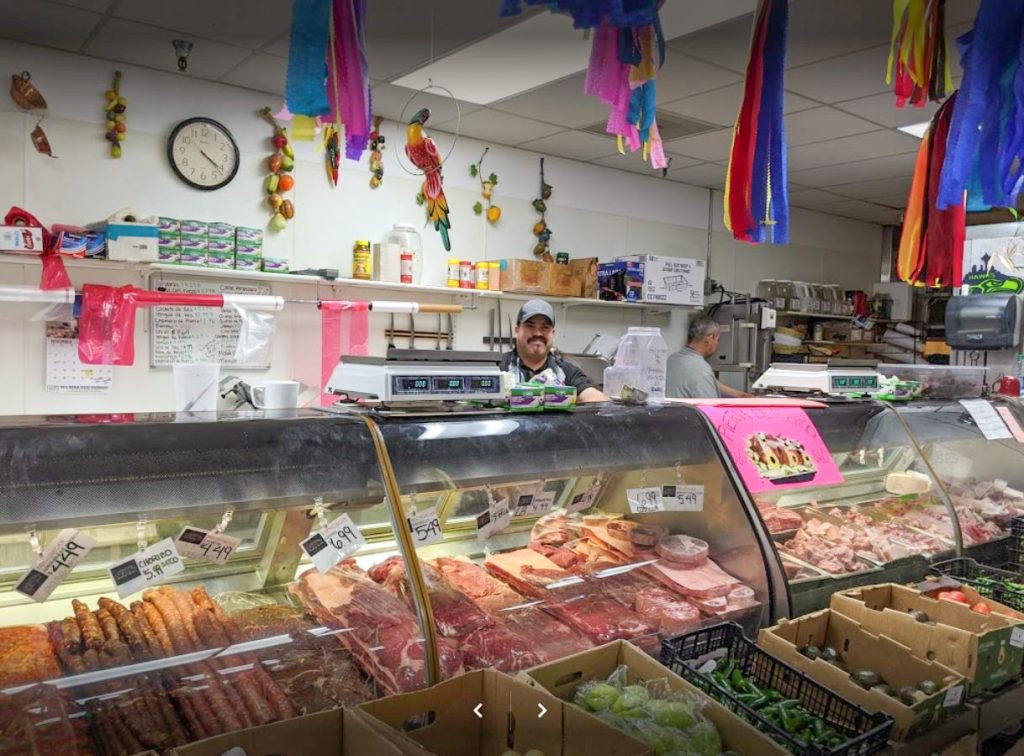 Nestled in the Lynnwood Convention Center plaza just off 196th St. S.W. stands a charming, unassuming Mexican market, or mercado in Spanish.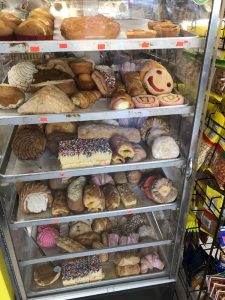 "Carnicería Michoacán" proudly adorns the building's façade and once you walk in, you step into a world unfamiliar to most American eyes. Piñatas hang from the ceiling. Fresh nopales (Mexican cactus) and unique Mexican meats like carne molina de res (ground beef) lay at the ready for sale.
The store's owners Armando and Norma Romero and Carnicería Michoacán have been in business 18 years running. The Romeros started their American success story by taking ownership of a previous store to rent movies and sell Mexican products and groceries.
As that business started taking off, the Romeros decided to rent the vacant lot next to them. They tore down the dividing wall to add a carnicería, or butcher shop. It was such a success, that the Romeros began serving authentic cuisine from their home state of Michoacán and thus the name Carnicería Michoacán was born.
On Saturdays and Sundays, Carnicería Michoacán serves carnitas, birria, menudo, tacos dorados, you name it. And the best part? Everything is cooked fresh!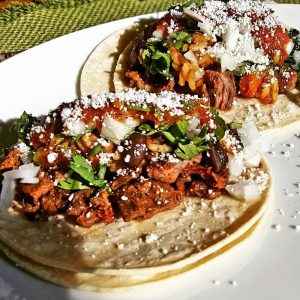 Need catering services for your Cinco de Mayo celebration? Carnicería Michoacán has you covered, call 425-640-5244. And stick around for winter because you don't want to miss out on their seasonally fresh, homemade tamales! Carnicería Michoacán carries groceries and products you simply can't find elsewhere. They recently started carrying products from South America. Stop by and take a look!
The best thing about being a mercado is that they're a small business and they actually get the chance to get to know their customers and community. The Romeros love Cinco de Mayo. Everyone goes out to drink, eat good Mexican food, and have a great time.
USA & Mexico
Music and dance have always been strong cultural touchstones in Mexico. Each state has its own dance and dance costume, honoring its origins and regional uniqueness. Many musicians, artists and actors have found success on either side of the border, adding more collaborative layers to both nations.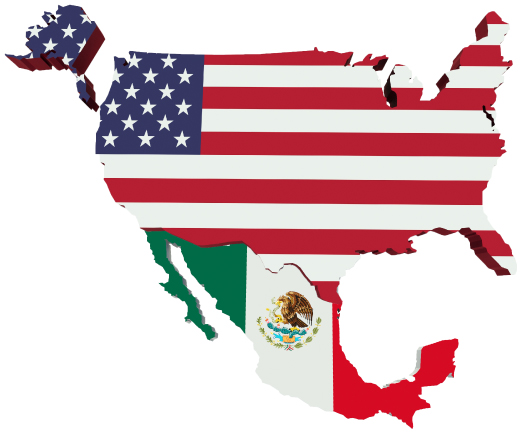 Trade and industry have long been shared between the USA and Mexico: goods, services, and labor to name a few. It would be almost impossible to imagine how either country would have developed without the deals and treaties that have been signed and shared since both countries grew to power.
One of the struggles encountered by both countries is that of communication. Where many immigrants or visitors do have some functional skill in the other language, it is surprising still that many North Americans have little to no knowledge of Spanish, even though Mexico lies right along the southern border. Approximately 43 million people in the US speak Spanish as their first language, while 12 million people are bilingual, The United States is the second-largest Spanish-speaking nation on Earth, after Mexico, and is estimated to become the largest by 2050.
Don't forget the Tequila at Total Wine & More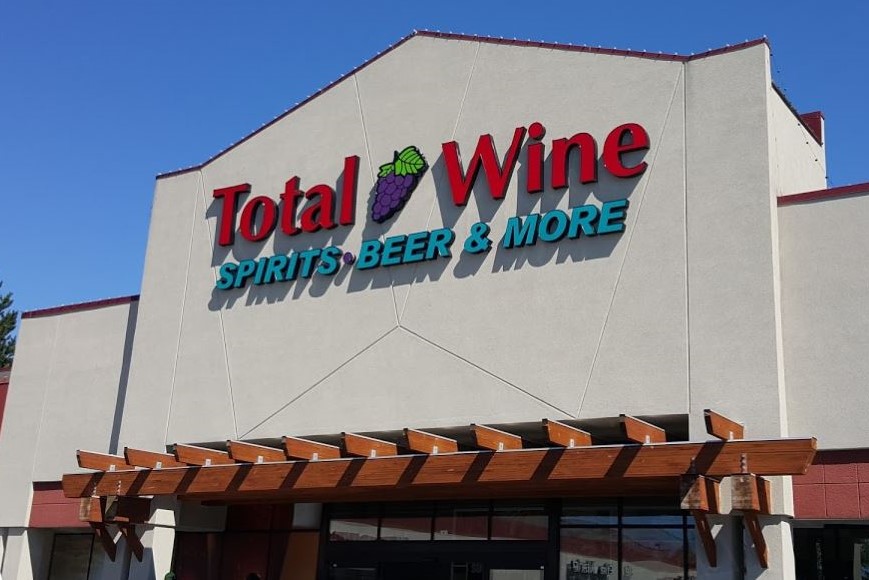 You've heard of professional wine tasters. You've likely heard of professional whiskey tasters. Heck, you've probably even heard of professional beer tasters. But have you ever heard of professional tequila tasters?
It's not out of the realm of possibility. In fact, at Total Wine & More in Lynnwood, it's reality…and just in time for Cinco de Mayo!
Their slogan, "Providing consumers with what they deserve: Service, Selection, Price" is more than just a motto to Assistant Manager and expert tequila taster Travis Tripeny; it's a way of life. One of the best things about the job are the customers.
"It's fun talking and being with them and giving them an experience…because everything here is someone's artwork," Tripeny said.
And speaking of the experience, Total Wine & More employees are full-service professionals.
"We help customers through the whole experience of purchasing alcohol," Tripeny said. "We do a lot of hands-on training and tasting to be able to give recommendations and share knowledge about the alcohol we sell."
Which is perfecto since we could all use some expert advice about tequila for Cinco de Mayo…and Tripeny is the man for the job!
First off, you gotta know what kind of tequila you want. A quality bottle of tequila will run you $60 plus, according to Tripeny, and then there are different types.
Blanco tequila has citrus and agave flavors and is clear and double-distilled in a copper pot.
Next is reposado tequila. It is aged for 2-12 months and is typically aged in an oak barrel, like French oak, e.g., Añejo is the darkest and is aged 1+ years.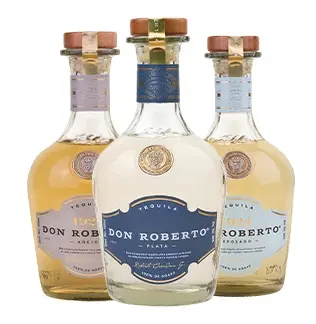 The older the tequila, the more it takes on the characteristics and color of the barrel. Caramel, butterscotch, vanilla, or smoke from a charred barrel, like with bourbon, whiskey or scotch.
The exception to this rule is cristalino tequila. It's twice filtered in charcoal which filters out dark colors leaving a clear tequila like blanco yet retaining the dark flavors of reposado and añejo. Cristalino accentuates sweeter flavors like vanilla, cinnamon, or chocolate but removes the harsher tones found in other aged tequila.
Some tequilas are aged up to 10 years, and those run a little on the premium side. Clase Azul Ulta Tequila Exta Anejo, runs up to $2200 per bottle!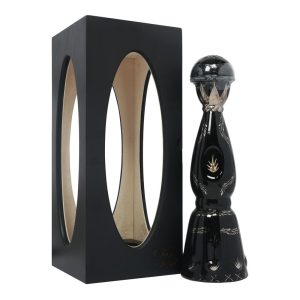 Certain brands run higher than others for a few reasons. Some are legacy-tier brands. Some have a dedicated social media following which drives their popularity and celebrity endorsements help, too. But it's also the quality. Aging comes into play and sometimes the casks a brand uses to age the tequila are rare or for a limited time only.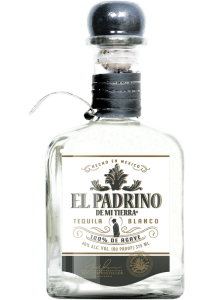 There are many ways to drink tequila and one brand Tripeny recommends is El Padrino. You can drink El Padrino neat (which is straight), chilled, with soda water and a squeeze of lime, or in a cocktail.
Another way to enjoy tequila is with mixers. Tripeny recommends Los Cabos as it offers several different flavors. You can drink Los Cabos over ice and have yourself a great teasing ready-made margarita, in no time!
So hop on over to Total Wine & More located, meet Tripeny, and don't forget to grab some tequila this Cinco de Mayo! Total Wine & More is located at Alderwood Crossing Shopping Center, 2701 184th ST SW STE 108B. Lynnwood, WA 98037.
Feliz Cinco de Mayo
The United States and Mexico have much in common. Our shared struggles, our resolved (and successful) fights for independence from colonial powers, our complex and proud cultures, and our rich heritage have brought us to a 21st Century cultural crossroads of sorts.
This Cinco de Mayo, let us celebrate the opportunity to meet our future challenges and victories together. Let us stand together not just as neighbors across a shared border, but as one American people.
¡Felizidades, amigos mios – que les vaya muy bien!