Edmonds Heights' real-life "Ms. Frizzle" inspires students
EDMONDS, Wash., May 17, 2022 – In many ways, Erin Zackey, K-12 Math and Science Teacher at Edmonds Heights, is Snohomish County's very own Ms. Frizzle. She looks the part: Thin, red-haired, infectious laugh, and dresses in costumes that fit the day's lesson plan. She would even have a pet chameleon named Liz if the Edmonds School District allowed it.
"I just kind of fell into being Ms. Frizz because I have red hair and I love wearing costumes," Zackey said. "My closet is super full of costumes."
The only thing missing from Zackey's complete "The Frizz" package is a magic school bus…but even that may change soon.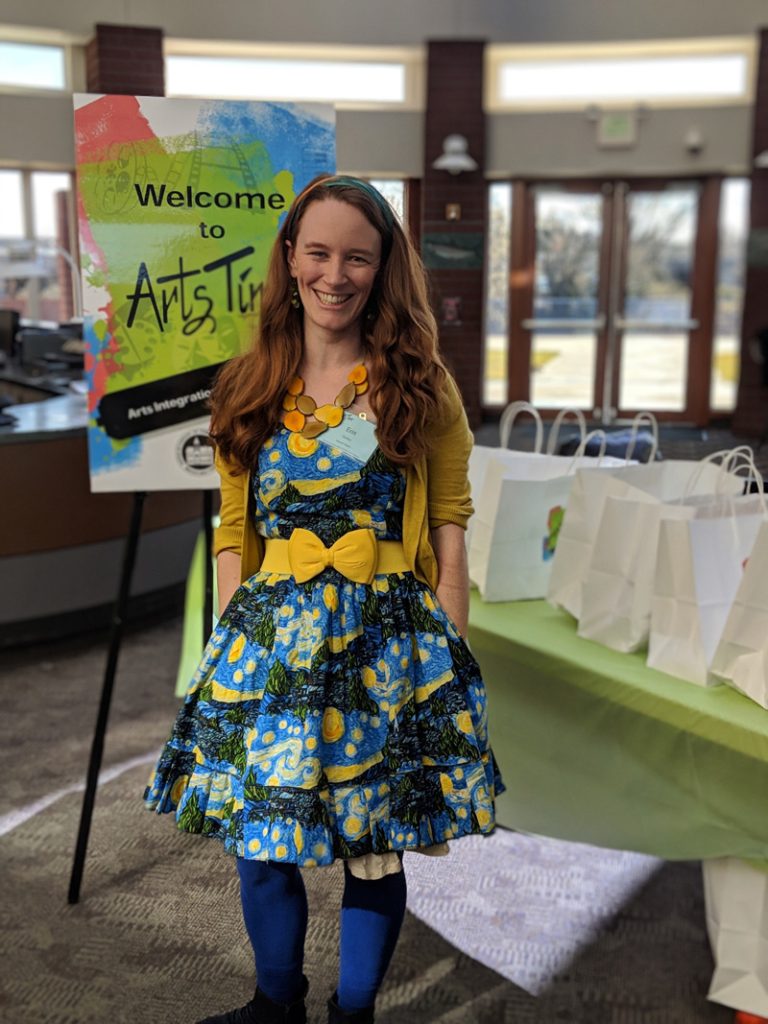 Zackey is currently writing a grant, through the Edmonds Foundation, to secure $7,000 in funding to purchase a bus. If successful, she hopes to use it to pick up different groups of students from different schools and take them on local educational field trips. While she may not be able to transport her passengers into outer space or the Cretaceous period, she does plan on painting the bus to replicate the eponymous vehicle from the book series she draws inspiration from.
"If you can get kids to have fun, these are the things kids will remember and begin connecting," Zackey told the Lynnwood Times.
This is not the first grant Zackey has written through the Edmonds Foundation and it won't be her last. Throughout her 10 years as an educator in Edmonds School District she has learned to love the easy process of applying for grants, through the Foundation, and utilizing the funds she receives to elevate her teaching style to a more hands-on experience for her kids.
"I really do genuinely appreciate having access to materials that make these lessons engaging without breaking my own bank," Zackey told the Lynnwood Times. "Over the years knowing that I have organizations that are willing to support my creative endeavors has made a huge difference."
Through the funds she's secured from the Foundation, Zackey has built a curriculum that includes learning the ecosystem through painting, math through games, identifying birds through binoculars, and even getting kids outside once a week to read trees, plant seeds, and manage their very own garden in a series of painted horse troughs.
"I will say those grant funds were really well spent because these are things that are used a lot, it's not like a one time deal or one class deal," Zackey said.
Erin Zackey: Hands-on approach to teaching
Zackey knew she wanted to be a teacher from a very young age. She grew up in an active, outdoorsy, family on Vashon Island taking care of her many younger cousins. She began babysitting throughout her teens and by her freshman year in college knew being an elementary school teacher was her calling in life. She attended Western Washington University and eventually secured her teacher's certificate.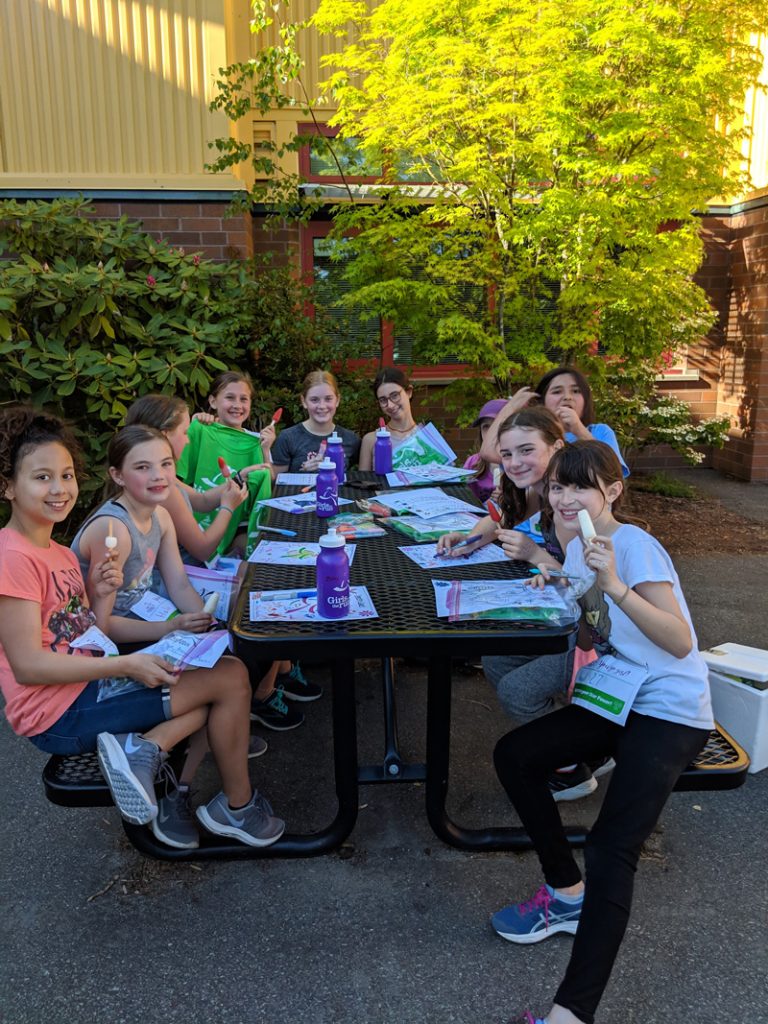 Though she doesn't necessarily remember elementary science classes she took as a kid, she does remember feeling connected to the wilderness and the places she grew up, deciding to help urban kids have a similar connection to nature through her own teaching.
"When I was a student the most memorable lessons always involved movement or singing or action. That's how I learned best, by doing things and creating projects," Zackey said. "These kids have a lot of sitting time in their life. It's really important to get kids creating and moving."
Zackey began working at Edmonds Heights as a workshop instructor, teaching as little as one and as many as a dozen classes on a contract basis. When she had children of her own it became harder to balance all of her volunteer programs and classes so she formed an outdoor education program called Froggy Holler through the Shoreline Parks Department. That program continues to exist today under the name Mudskippers Outdoor Preschool.
At Edmonds Heights Zackey currently teaches about 10 classes, mostly K through 6 grade, including a Magic School Bus themed class about the ecosystem and a class called the Art of Science. She is also dipping her toes in a creative writing class for her second and third graders.
As well as an educator, Zackey is an advisor for students and parents, creating Written Student Learning Plans (WSLP) – individualized plans for each of the students at the school to better suit their individual needs.
Securing funding through Edmonds Foundation
Zackey first heard about the Edmonds Foundation during her first year as a certificated teacher, about nine years ago, although she didn't really know what it was all about. While seeing the benefits the Foundation brought to her school and her colleagues she began writing grants and her classroom experiences hasn't been the same since.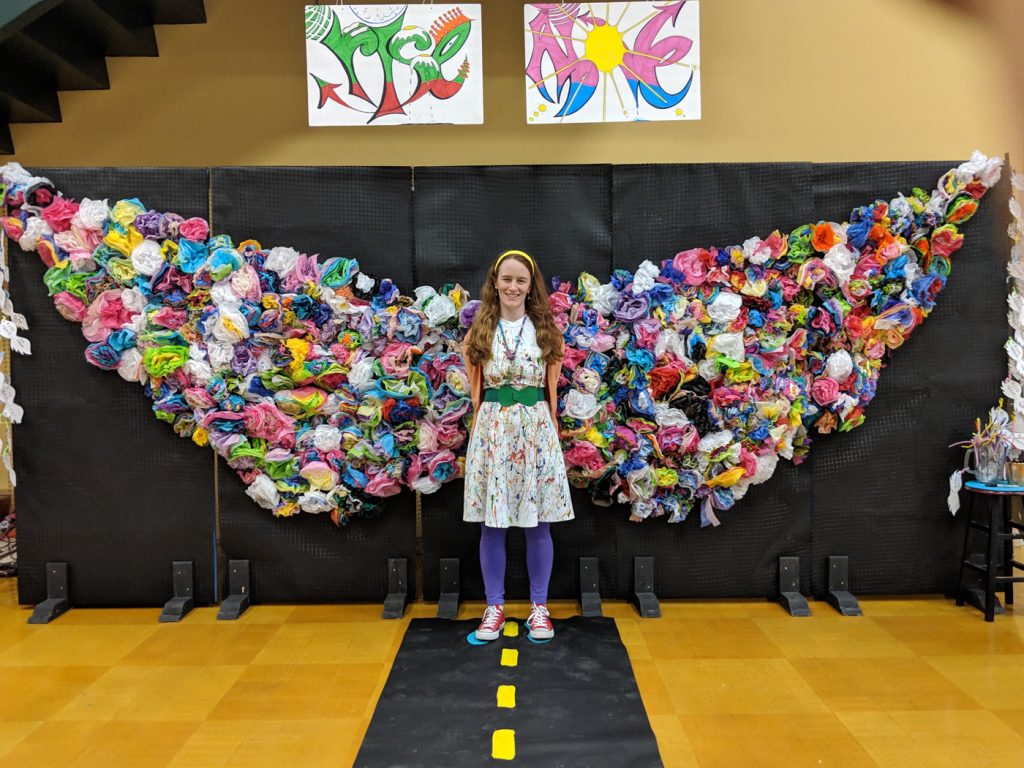 "I don't love spending my own money. I do all the time because we don't have a huge amount of classroom funds to spend," Zackey said. "I have no problem asking for help because it makes an impact on kids. It says I love working with you and teaching you new content. I care enough about what I do to ask for help when I need it because I can't do it alone."
Most recently Zackey utilized funds from the Foundation to host a couple speaking events featuring Houston Kraft, author and kindness advocate, and Chenoa Egawa, author of the children's book The Whale Child, about a whale that becomes a boy to warn people of the dangers our world's oceans are facing.
With help from the Foundation, Zackey's students had the privilege of meeting Egawa, win a free copy of her book, and finish off with some outdoor gardening in celebration of this year's Arbor Day.
Typically grants the Foundation awards Zackey average around $500 which Zackey told the Lynnwood Times makes all the difference when it comes to buying art supplies, microscopes, bird guides, and other resources.
"A couple hundred dollars really makes a big difference," Zackey said. "Without the Edmonds Foundation my work wouldn't be possible."
Related Articles