The Select Committee to hold first public hearing of the Jan. 6 Capitol breach on Thursday
WASHINGTON, D.C., June 5, 2022 – On Thursday, June 9, 2022, the Select Committee to Investigate the January 6th Attack on the United States Capitol will hold its first of several public hearings on the January 6 investigation at 8 p.m. EST. Other public hearings are scheduled for 10 a.m. on June 13, 15, 16, and 21, and 8 p.m. on June 23.
According to a Twitter post by the January 6th committee, "The Select Committee will hold a hearing to provide the American people with a summary of our findings about the coordinated, multi-step effort to overturn the 2020 presidential election."
The Select Committee will meet in 390 Cannon House Office Building and witnesses will be by invitation only. This event will be streamed live at january6th.house.gov and on YouTube.
More than 1,000 people have been called for interviews by the Select Committee and 125,000 documents have been collected, almost 500 leads pursued through its confidential tip line, and text messages between President Donald J Trump's closest advisers and family members have been examined.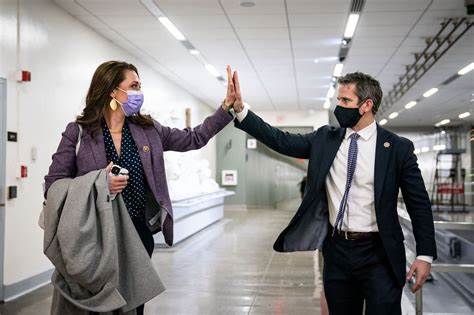 Many of the most important witnesses around President Trump have refused to fully cooperate with the investigation. Steve Bannon, Mark Meadows, Peter Navarro and Dan Scavino have all been held in criminal contempt of Congress for failing to respond to subpoenas, and Bannon and Navarro have been indicted by a federal grand jury. On Friday, June 3, 2022, the U.S. Department of Justice said it would not pursue charges of criminal contempt against Scavino and Meadows for refusing to comply with the subpoenas.
House Speaker Nancy Pelosi created the nine-person Select Committee, comprised of seven Democrats and two Republicans. Her efforts to create an independent commission to investigate the January 6th Capitol breach, and not a Select Committee, was thwarted by Senate Republicans. Democrat senators Patty Murray (D-WA) and Kyrsten Sinema (D-AZ) did not vote on the bill.
After the Senate vote, Sen. Ted Cruz (R-TX) released a statement calling the legislation to create the commission "politically motivated."
"The January 6 terrorist attack on the Capitol was a dark moment in our nation's history, and I fully support the ongoing law enforcement investigations into anyone involved. Everyone who attacked the Capitol must be prosecuted to the fullest extent of the law and brought to justice. I also support the Senate committees of jurisdiction who are exercising their proper oversight roles to provide an in-depth and complete account of the attack. With multiple investigations already underway, I do not support the politically motivated January 6 Commission led by Sen. Schumer and Speaker Pelosi."
House Republican Representatives for Washington state including Jaime Herrera Beutler (WA-03) and Dan Newhouse (WA-04) voted in support of the establishing a January 6 commission. Both Beutler and Newhouse are facing Republican challengers in August as political blowback for their support to impeach President Donald J Trump.
On January 16, 2021, the Washington State Republican Party State Committee overwhelmingly passed a Resolution by a vote of 111 to 2, condemning the impeachment of President Donald J Trump and expressing disappointment in U.S. House Democrats, and Republicans Rep. Jaime Herrera Beutler and Rep. Dan Newhouse, who voted for impeachment on Wednesday, January 13, 2021.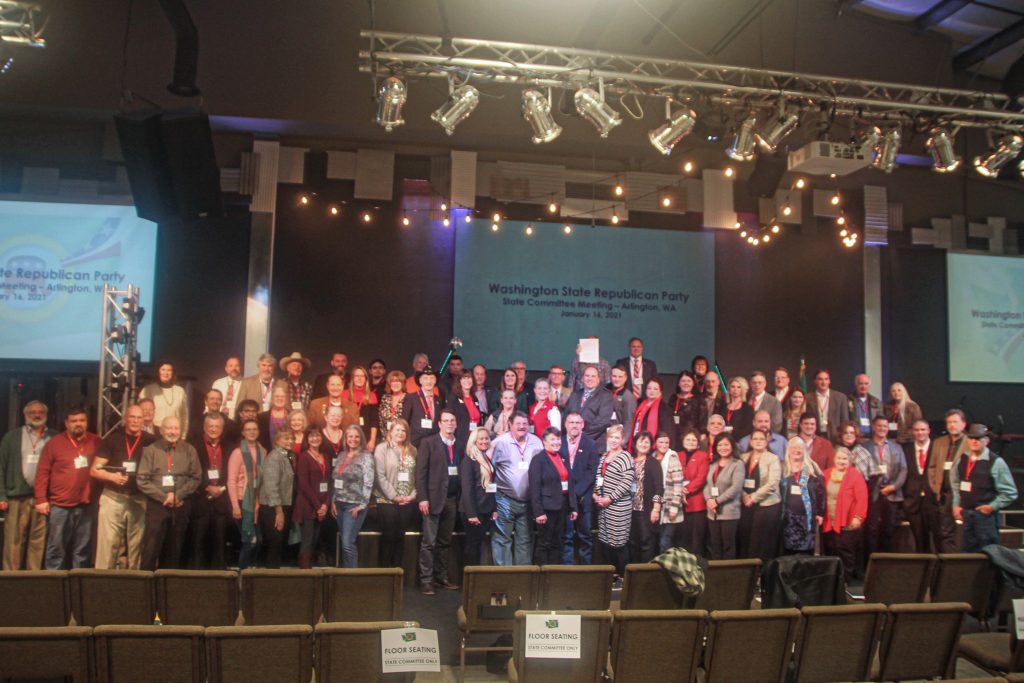 Former King County Chairman Joshua Freed in a statement to the Lynnwood Times accused the Washington state House Representatives of allowing "themselves be weaponized" and specifically criticized Rep. Jaime Herrera Beutler and Rep. Dan Newhouse for being "used by the opposition."
Timeline of incursion of the U.S. Capitol on January 6, 2021
On January 6, 2021, hundreds of thousands of people gathered in front of the White House to attend a pro-Trump rally. At noon, President Trump began speaking to rally-goers. Ending his speech at approximately 1:10 p.m., President Trump said to the crowd, "So let's walk down Pennsylvania Avenue. I want to thank you all. God bless you and God bless America. Thank you all for being here. This is incredible. Thank you very much. Thank you."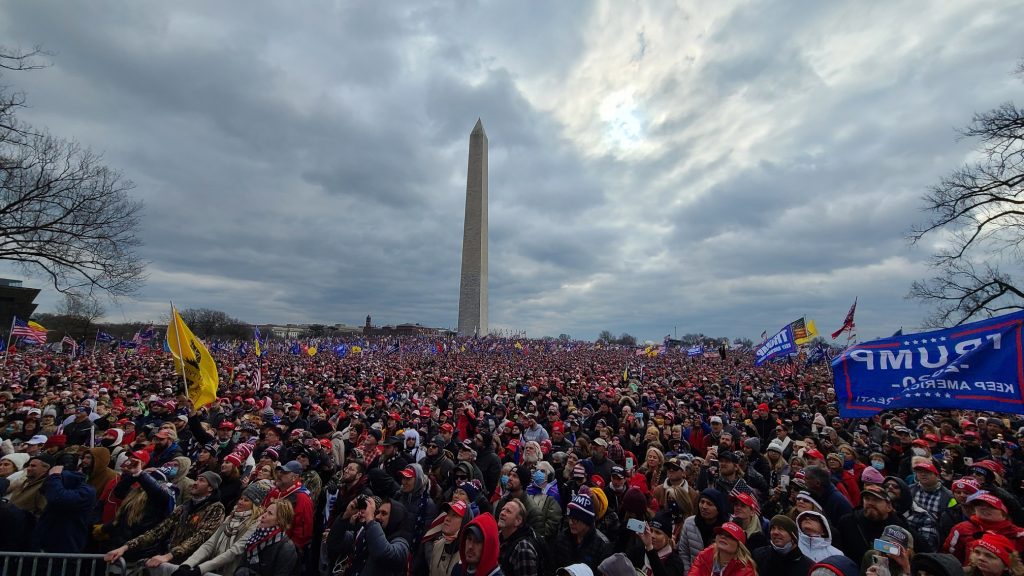 Earlier during his speech to attendees at the rally, President Trump said, "We're going to walk down to the Capitol, and we're going to cheer on our brave senators, and congressmen and women. And we're probably not going to be cheering so much for some of them because you'll never take back our country with weakness. You have to show strength, and you have to be strong…."
"…I know that everyone here will soon be marching over to the Capitol building to peacefully and patriotically make your voices heard."
However, by 1 p.m., ten minutes before President Trump ended his speech to hundreds of thousands of supporters, a wave of protesters breached the outer police barrier surrounding the west side of the U.S. Capitol, just five minutes before House Speaker Nancy Pelosi officially commences the joint session of Congress to certify the Electoral College votes.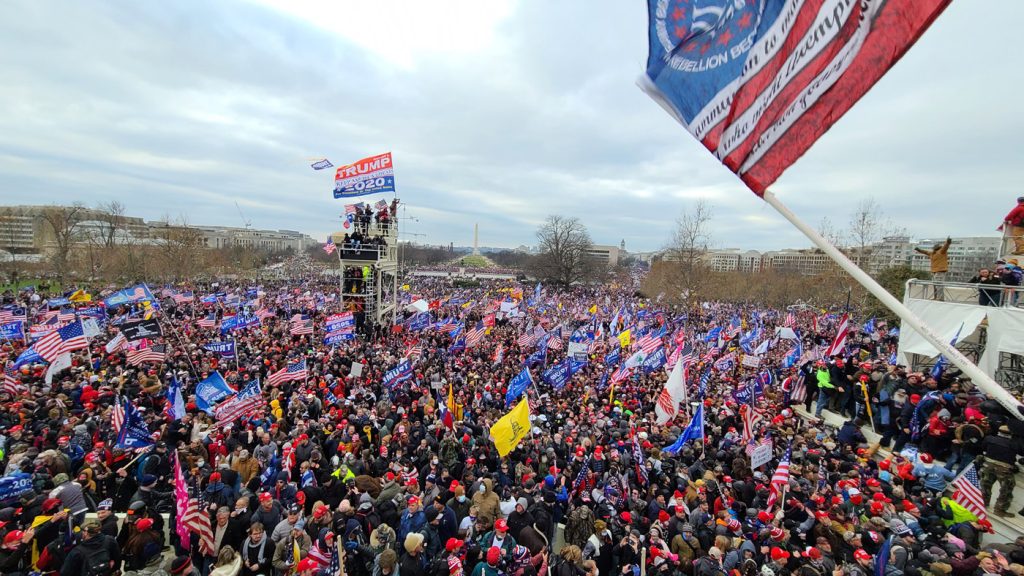 The distance from the rally at The Ellipse to the west side barrier of the U.S. Capitol is 1.3 miles, to the north side barrier is 1.4 miles, and walking around the U.S. Capitol, is 1.63 miles to the east side barrier. According to the Centers of Disease Control and Prevention, the average walking pace is 2.5 to 4 mph; therefore, it would take most people without the distractions of walking in a crowd, between 20-31 minutes to arrive at the west side barrier, 21-34 minutes to arrive at the north side barrier, and walking around the U.S. Capitol, 25-39 minutes to arrive at the east side barrier.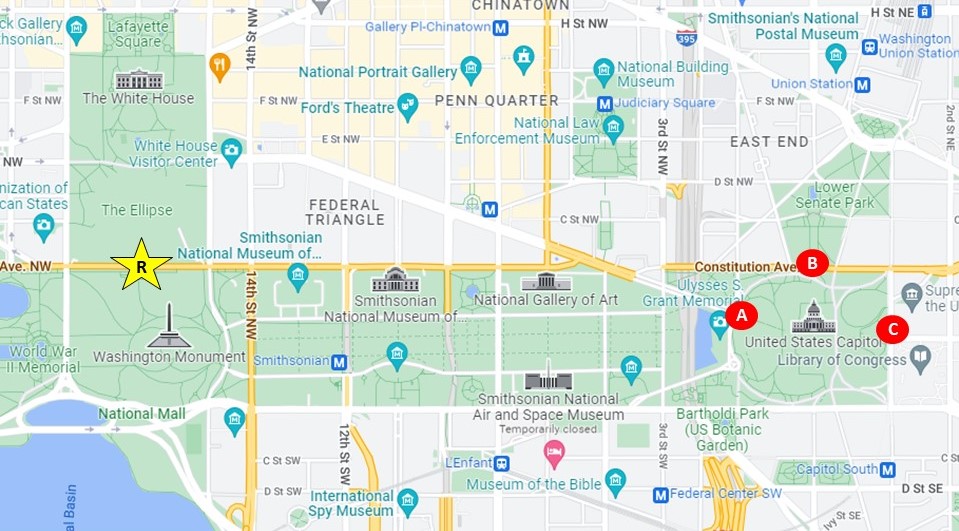 Therefore, members of the crowd would have to depart the rally to the U.S. Capitol no later than approximately 12:30 p.m., mid-way during President Trump's speech, to begin the incursion of the Capitol's western barrier.
By 1:12 p.m., the joint session of Congress separates into House and Senate chambers to debate the objection of Arizona's electoral college votes led by Rep. Paul A. Gosar (R-AZ) and Sen. Ted Cruz (R-TX). At 1:30 p.m. the crowd outside the U.S. Capitol Building begins to grow as rally-goers from The Ellipse some 1.3 miles away.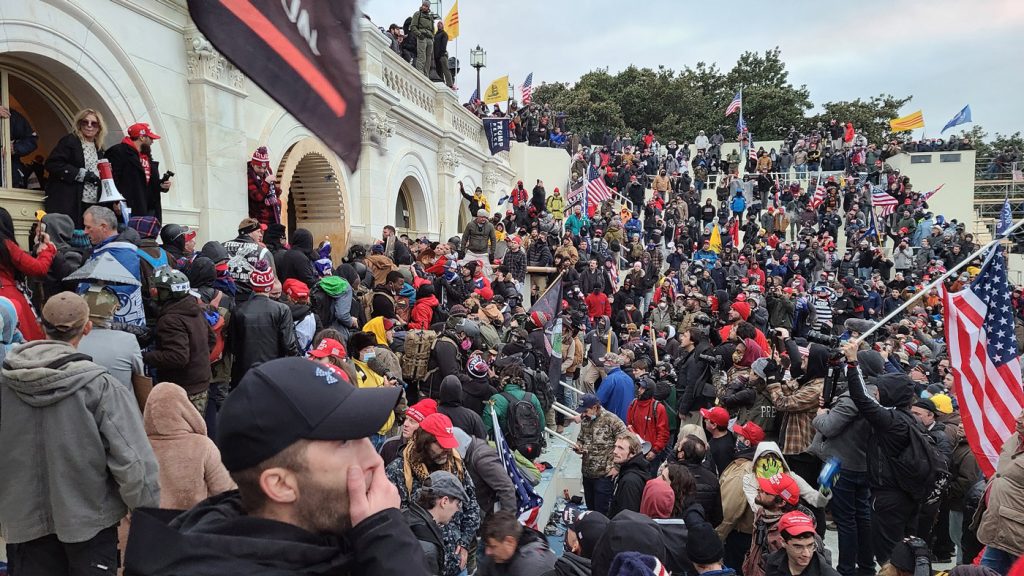 Pro-Trump supporters breached the U.S. Capitol, breaking windows and climbing inside the building around 2:15 p.m. and five minutes later both houses of Congress adjourned and began to evacuate and/or shelter in place. Unconfirmed allegations of a mix of possible Antifa and BLM rioters disguised as pro-Trump supporters infiltrated the crowd, but according to the FBI there is "no indication at this time" that Antifa had played a role the Capitol breach.
Allegations that a person named Ray Epps was an FBI informant involved in the Capitol breach based on the fact that he was on the FBI wanted list and then was removed from that list without being charged. A widely shared video shows Epps loudly encouraging the crowd to "go into the Capitol."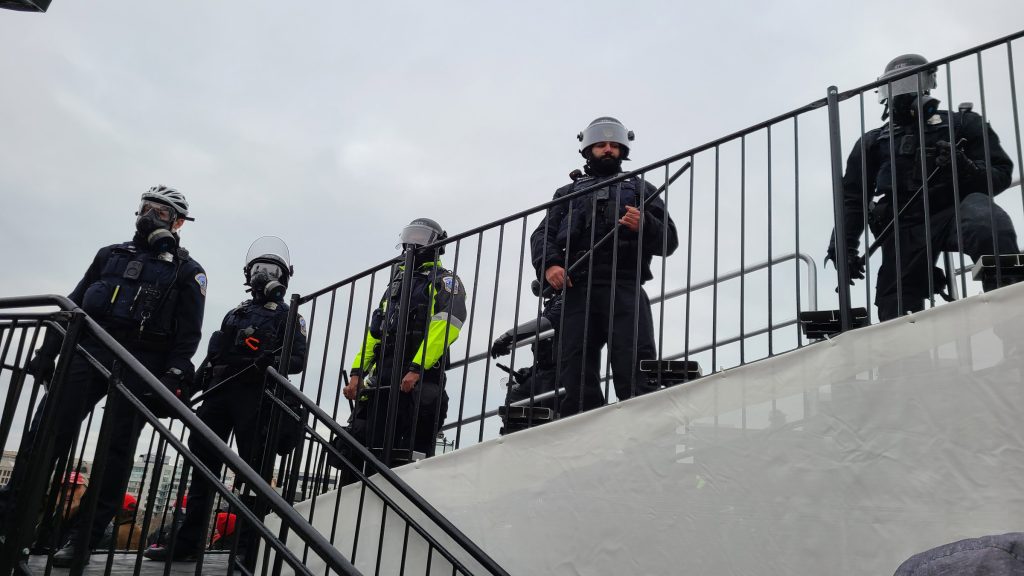 Vice President Mike Pence reopened the Senate at 8:06 p.m. and Speaker Pelosi called the House back into session at 9 p.m. After both the House and Senate reject challenges to Biden's wins in Arizona and Pennsylvania, at 3:42 a.m. on January 7, Vice President Pence officially affirmed the election results, declaring Joe Biden the president-elect of the United States.
During the incursion of the U.S. Capitol, five people died and hundreds were arrested in the months following the incident some of whom are still detained in a Washington, D.C. prison without due process.
President Trump released a video on January 13 denouncing and condemning the violence of January 6.
— The White House 45 Archived (@WhiteHouse45) January 13, 2021
"No true supporter of mine could ever endorse political violence. No true supporter of mine could disrespect law enforcement or our great American flag. No true supporter of mine could threaten or harass their fellow Americans. If you do any of these things, you are not supporting our movement, you are attacking it and you are attacking our country. We cannot tolerate it," said President Trump during his video address on Twitter.
President Donald J Trump acquitted of "incitement of insurrection"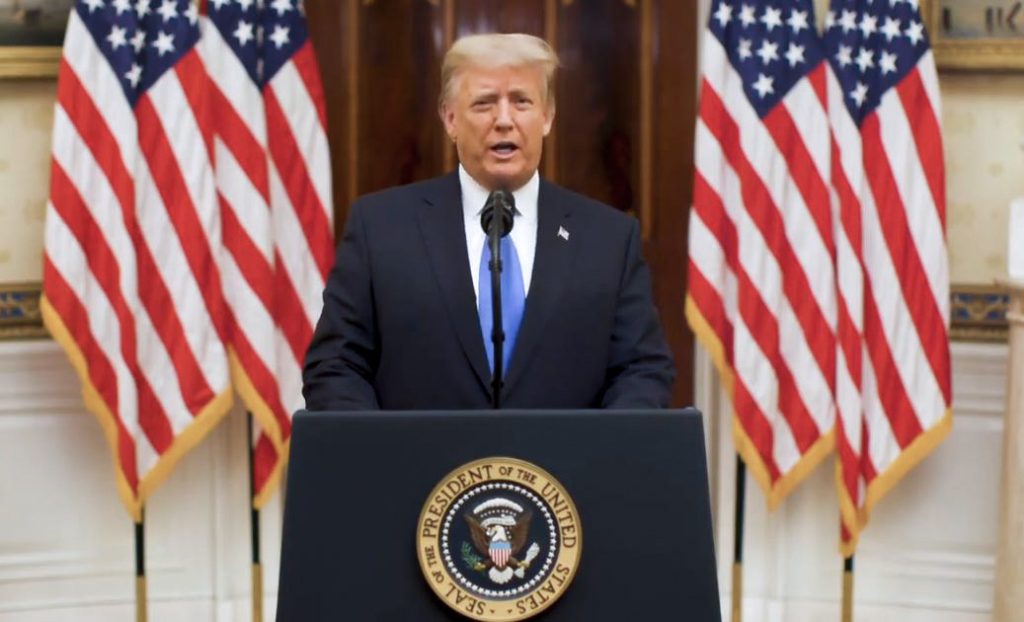 President Trump survived a House resolution requesting Vice President Mike Pence to invoke the 25th Amendment to declare the President incapable of executing the duties of his office. A January 13th impeachment effort against the President led by the House failed on February 13, 2021, after the Senate fell short of the two-thirds majority vote needed. This resulted in President Donald J Trump officially being acquitted of "incitement of insurrection" against the United States government.