Edmonds School District Family Resource Advocates
MOUNTLAKE TERRACE, Wash., June 12, 2022 – When Belen Robasti immigrated to the United States in 2013 from her home country of Argentina, she was overwhelmed by the culture shock. She didn't speak a word of English, she was 7,000 miles from her family, and she didn't know where to turn to find resources needed to settle into her new life here in the Pacific Northwest.
That is one of the reasons she has focused her efforts to help immigrants as a Family Resource Advocate at Cedar Way Elementary."I've been there. I've been in a country where I didn't know anything and I didn't speak the language," Robasti told the Lynnwood Times. "I cannot imagine being in my role only as an English speaker."
Robasti is just one of four Family Resource Advocates working in the Edmonds School District, along with Rashanah Botley at Beverly Elementary School, Angela Garrido at Cedar Valley Community School and Carmen Zaranda at College Place Elementary School. Together, these Advocates play an immense role in their schools helping children and their families struggling with poverty, homelessness, and other needs.
Some of the services provided by Family Resource Advocates include housing, legal advice, child support, child development, food banks, transportation services, accessing mental health and health care resources, parent support and skill building, helping families navigate the school system, and accessing training and education.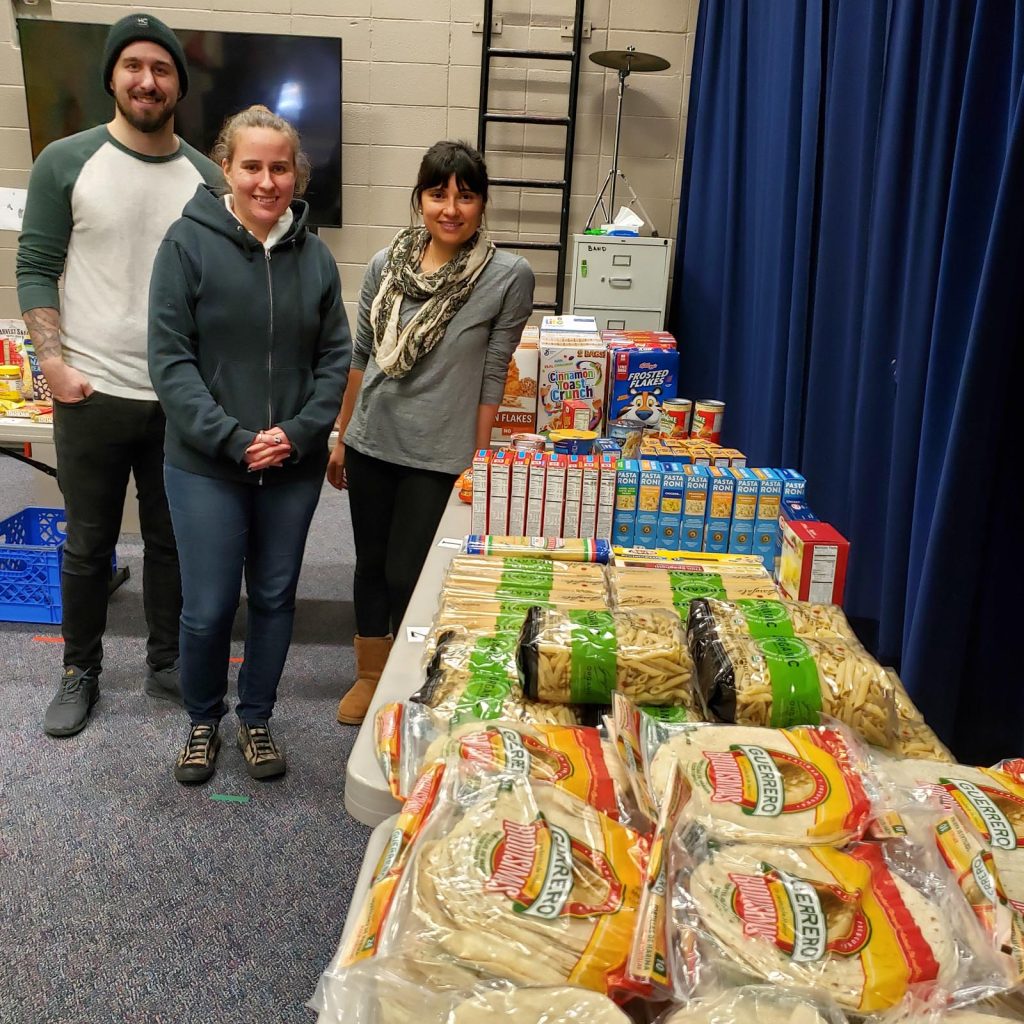 The Edmonds School District has a diverse student body consisting of 49% White, 20% Hispanic/Latino, 13% Asian, 10% Multi Racial, 6% Black, 0.8% Native Hawaiian or other Pacific Islander, and 0.5% American Indian or Alaskan Native students speaking over 115 languages.
The diversity in demographics, particularly income, led the District to look for culturally responsible ways to support families hiring their first Student Support Advocate in 2017, initially at Lynnwood High School. The role of Student Support Advocate's value was quickly realized, and grants awarded expanded the program to an additional three advocate positions. With support from Snohomish County and Verdant Health Commission there is now a team of nine Student Support Advocates in each of the District's middle and high schools.
The District's unique position of serving varying cities and demographics has created a high need for availability of case management support within schools as more and more families facing housing, medical, mental health, and emergency crises are turning toward them for resources. With most of them being bicultural and/or bilingual they also actively implement the District's Racial Equity police and Family Engagement policy.
"It's a great and very rewarding job and I just love it," Robasti told the Lynnwood Times. "It's everything I wanted to do because I love psychology and I love the social part of it like helping families."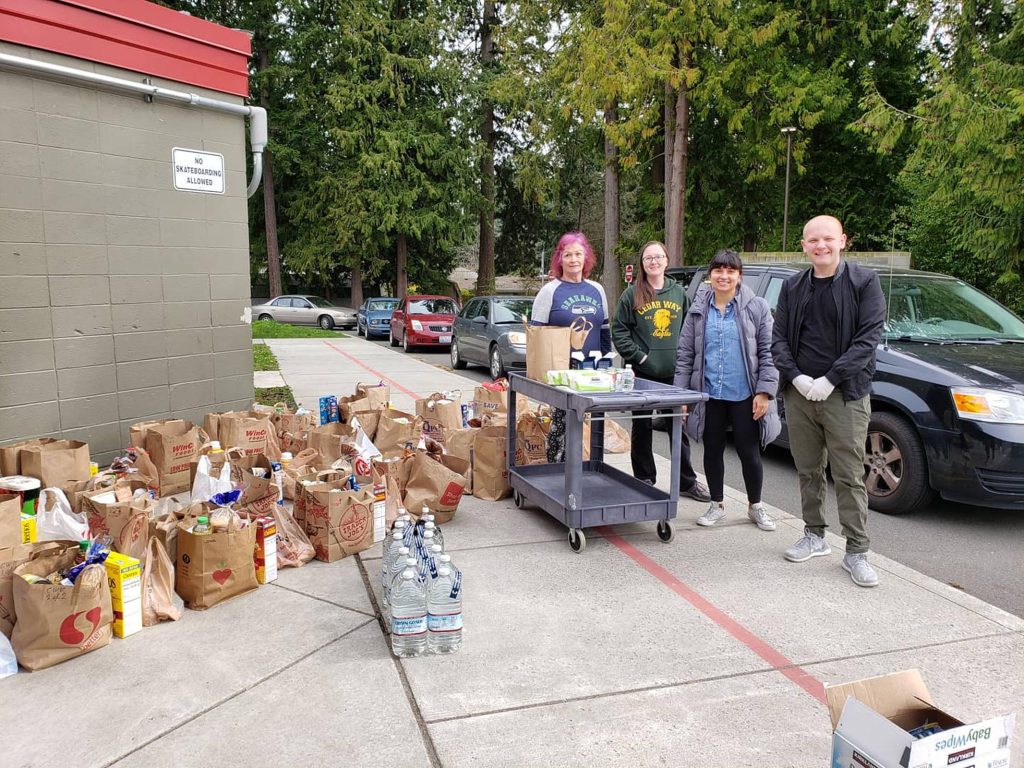 Robasti has a bachelor's degree in Psychology and has been engaged in non-profit social work since relocating to the United States. When she switched jobs to a bilingual Kinder program, she fell in love with the school system and jumped at the opportunity to become a Family Resource Advocate for the Edmonds School District to carry out social work and students' needs simultaneously.
"Our work would not happen by ourselves, it would not be possible to do without the help of our partners at Verdant and the Foundation," Robasti said.
During the pandemic when kids were attending virtual classes and unable to take advantage of the food program, the Foundation began delivering food to their households on Thursdays and Fridays that included fresh fruit, ramen noodles, rice, pasta, pasta sauce, and granola bars. Before pre-pandemic they served approximately ten families and are now serving up to 35 families.
Currently, over 400 students receive weekly meal kits made by the District's Food and Nutrition Services Department. These meal kits are delivered to families by the Foundation who coordinate with a group of volunteers. Over 90% of those families have been referred by the Family Support Team.
The Family Resource program, through a partnership with Comcast, also helped install internet services to low income families so students could attend classes remotely.
"[After the pandemic] a lot of the technology had to change, we had to teach them how to use a computer," Robasti said.
Due to social distancing guidelines, Comcast technicians were unable to install the routers. Robasti made house visits personally to help families install internet service which, in a lot of ways, helped her understand her students better.
"We actually got to know the families better because usually families come to you but it's not the same to go to their environment and their space and see how they're living. I feel like we formed a way closer connection to families," Robasti said. "It was tough but it was a good way to get closer."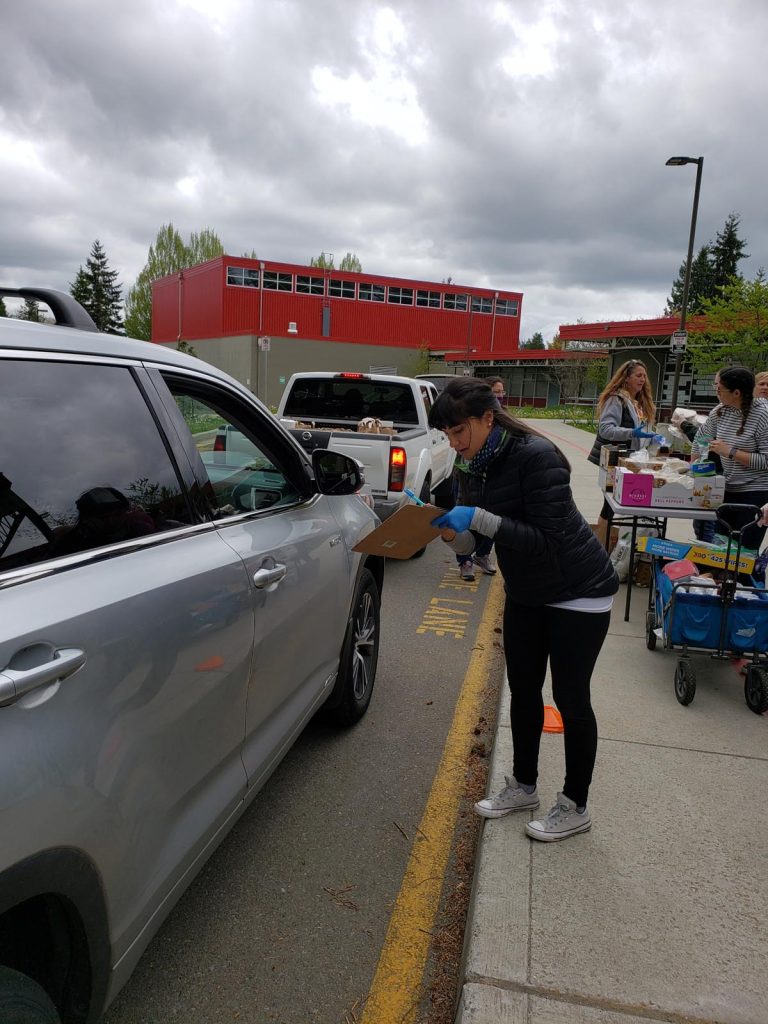 Robasti has now focused her efforts on refugees from Afghanistan. She and her organization provides the families with school supplies, free breakfast and lunch, and assist with enrollment for classes at Edmonds College for the refuges to learn English.
"The parents are really excited about the change and all the opportunities they have here," Robasti said. "A lot of times they ask how much do I owe you and I say nothing, these are services that we provide."