VOAWW awarded $3 million grant for Lynnwood Neighborhood Center
LYNNWOOD, Wash., February 16, 2023—Representative Rick Larsen joined by the executive team of Volunteers of America Western Washington (VOAWW) along with Edmonds School District Family Resource Advocates, the Lynnwood Neighborhood Center Steering Committee, and community members gathered at Lutheran Trinity Church to celebrate a $3 million grant secured for the much-anticipated Lynnwood Neighborhood Center on Monday.
Rep. Larsen discussed the $3 million he secured with the passage of the omnibus spending package bringing VOAWW a monumental step closer to constructing the new 40,000-square-foot facility that will provide early learning and youth programs, health services, job training, and other community services. He waws joined by mayors and city councilmembers from Lynnwood and Mountlake Terrace.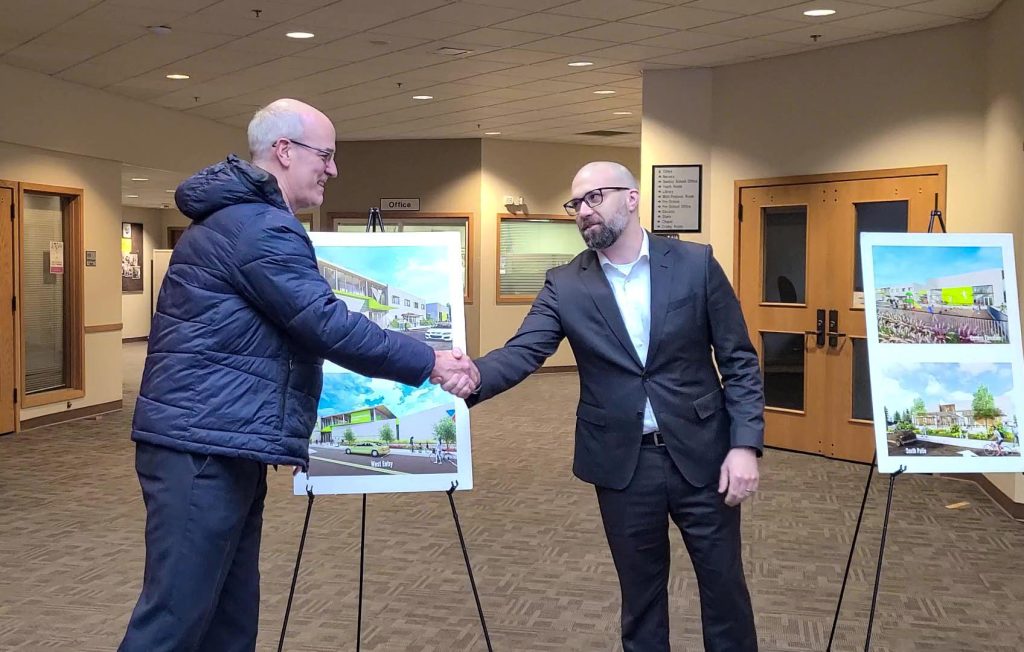 Larsen shared that this was one of only 14 projects approved of the 95 submitted for grant funding. When asked what made the Lynnwood Neighborhood Center stand out, he shared it was the overall community support and pre-planning.
"The vast number of partners in both the nonprofit, in the faith community, and private donors. It make it easier to show others that this project has great support and the planning that has gone in ahead of time; and therefore, a little bit of federal money can go a long a way to make the local dollars go farther," Larsen said.
As of 2023, the project has received a total of $17.5 million in funding from private organizations and government grants, including Rep. Larsen's $3 million earmark. However, even though the project's original budget was $20 million, it now requires an additional $12 million to complete. VOAWW told the Lynnwood Times that cost escalations have been the top funding challenge.
"While project scope has remained constant, supply chain challenges plus the cost of labor and goods has led to the project's rising cost," Tim Lorene, Project Manager for the Lynnwood Neighborhood Center said.
Key contributors to the project have been Rick Steves, the State of Washington, Snohomish County, and the City of Lynnwood. Last year, then-County Councilwoman Stephanie Wright presented VOAWW a check for $1 million on behalf of the Snohomish County Council. The City of Lynnwood pledged $1 million of ARPA funds towards the project the same year.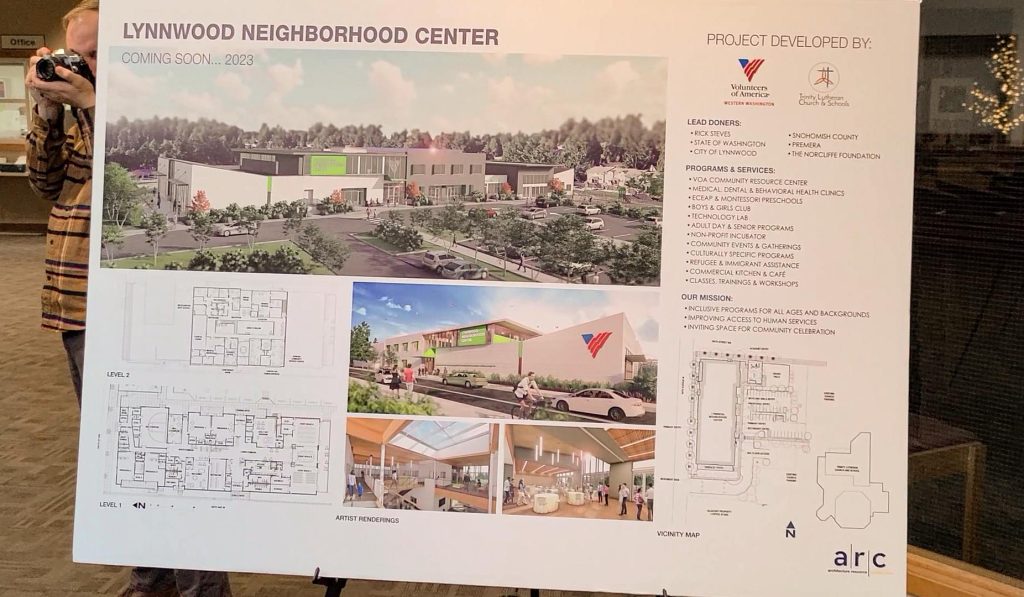 The Neighborhood Center received a jump start with a $3 million gift from television personality and local philanthropist Rick Steves and $2.2 million in funding from the state's capital budget in 2018 thanks to District 32 Rep. Ruth Kagi (1999 to 2019) and Rep. Cindy Ryu.
VOAWW reached out to Edmonds School District Family Resource Advocates for an equity lens, as in what to include when designing a resource center.
The team is comprised of 18 people and are in 20 schools in the area. Some of the services they provide include housing, legal advice, child support, child development, food banks, transportation services, accessing mental health and health care resources, parent support and skill building, helping families navigate the school system, and accessing training and education.
Family Resource Advocates suggested having preschool programs and a variety of resources, in addition to place multiple languages on the building's facade so diverse families feel welcomed.
"I look forward to seeing a drop-in service and have a safe space for kids to hangout and be kids," Dr. Sally Guzmán Reyes, a Family and Community Engagement Coordinator, said.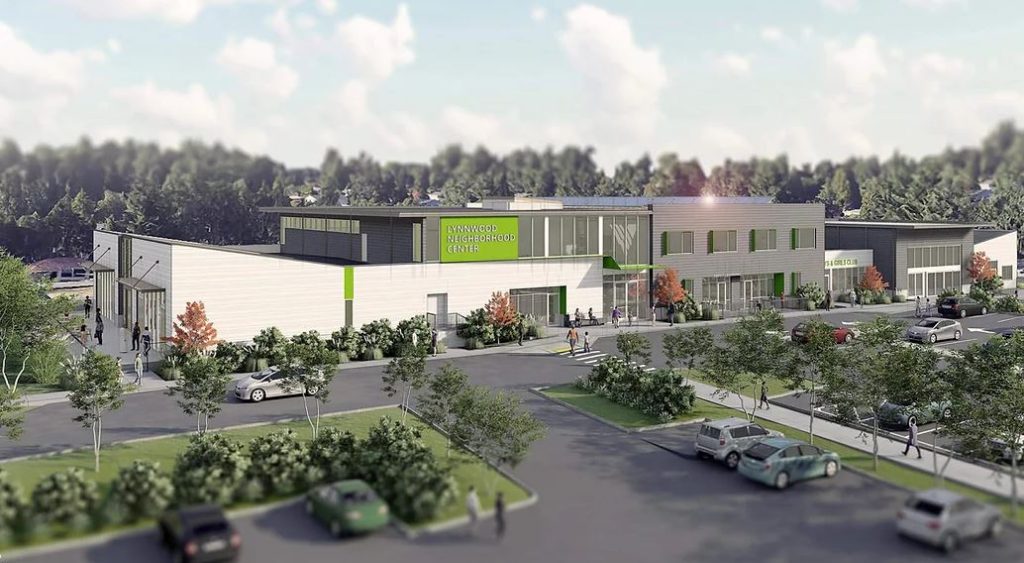 The Lynnwood Neighborhood Center is a 40,000 square-foot Leadership in Energy and Environmental Design (LEED) certified facility on approximately two acres of land located at Trinity Lutheran Church near 196th St and HWY 99. Plans call for the site to be leased to the Snohomish County offices of Volunteers of America for $1 per year for the next 50 years as part of the social service hub envisioned on the property.
The over 40 attendees at Monday's event is a testament to both the need and purpose for the Lynnwood Neighborhood Center, Dr. Steve Woodard, Vice President of Community Engagement for VOAWW, told the Lynnwood Times.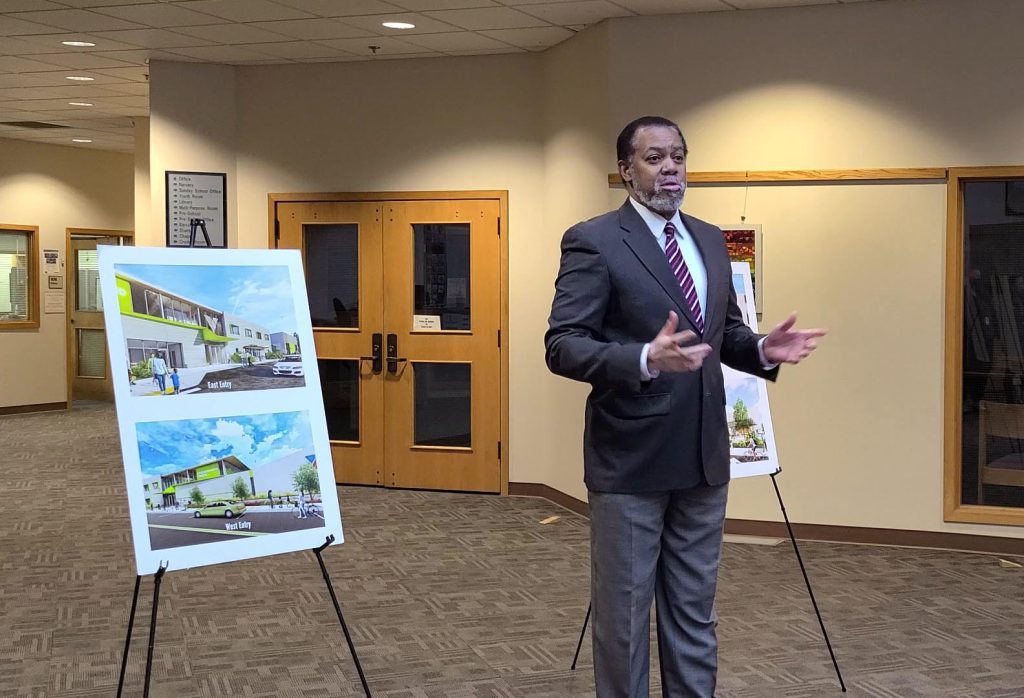 "The representation that is here right now is a solid reminder of the families that are going to be served," Dr. Woodard said. "We can never forget that the families that aren't here right now are the ones we are trying our best to serve. It is our duty—honor bound if you will—to bring this [project] to completion."
The new space will be anchored with a new Boys & Girls Club and provide an integrated facility with multiple nonprofits working to engage the community and support low-income families through the complex struggles they may experience. The building will include gathering spaces, training facilities, and event space, an Early Childhood Education and Assistance Program (ECEAP) classroom, and behavioral, medical, and dental services.
"I just give so much credit to Trinity for their vision," Rep. Ruth Kagi told the Lynnwood Times during last year's $1 million contribution by the Snohomish County Council. "For Volunteers of America, I mean they're just really a remarkable organization and I'm looking forward to working on getting the remaining funding and coming back for the ribbon cutting."
The Lynnwood Neighborhood Center fully aligns with the VOAWW's mission "to serve people and communities in need and create opportunities for people to experience the joy of serving others."
This community commitment would not be possible without VOAWW's ongoing partnerships with Trinity Lutheran Church, Center for Human Services, Medical Team International, Boys & Girls Clubs, Korean Community Service Center, and Latino Educational Training Institute.
Other elected officials attending the event were Lynnwood Mayor Christine Frizzell, Mountlake Terrace Mayor Kyoko Matsumoto Wright, Lynnwood Councilwoman Julieta Altamirano-Crosby, Edmonds Councilwoman Vivian Olson, and Representative Ruth Kagi. Dr. Woodard shared that Snohomish County Council President Jared Mead wanted to attend Monday's celebration but was in Washington D.C. on County Council business.