Lynnwood church in full-force at Sound Transit forum as West Alderwood route threatens century-old building
EVERETT, Wash., February 18, 2023—Hundreds of churchgoers packed into Cascade High School on February 15 to voice concerns on Sound Transit's West Alderwood section proposal extending light rail directly in the path of their church—jeopardizing the century-old institution.
Since 1920, Alderwood Community Church, located at 3403 Alderwood Mall Boulevard in Lynnwood, has offered its community a place of non-denominational worship within the bustling heart of municipality's City Center vision.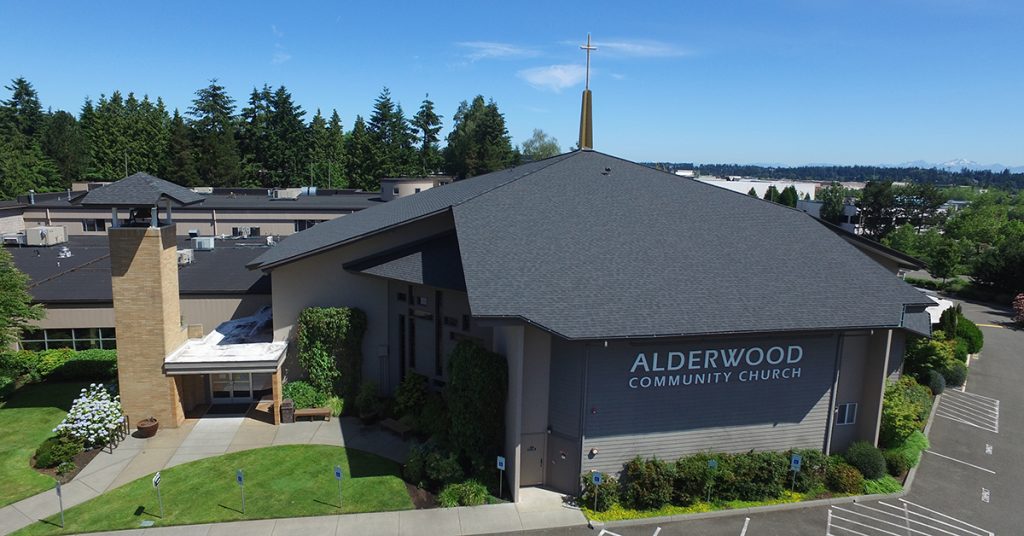 The church has known for years the Everett Link Extension would run adjacent to its facility, through Lynnwood on its expansion towards Everett, but recently discovered two weeks ago that a new proposed alignment would run directly over their property. The church confirmed the impact of the new route by Sound Transit.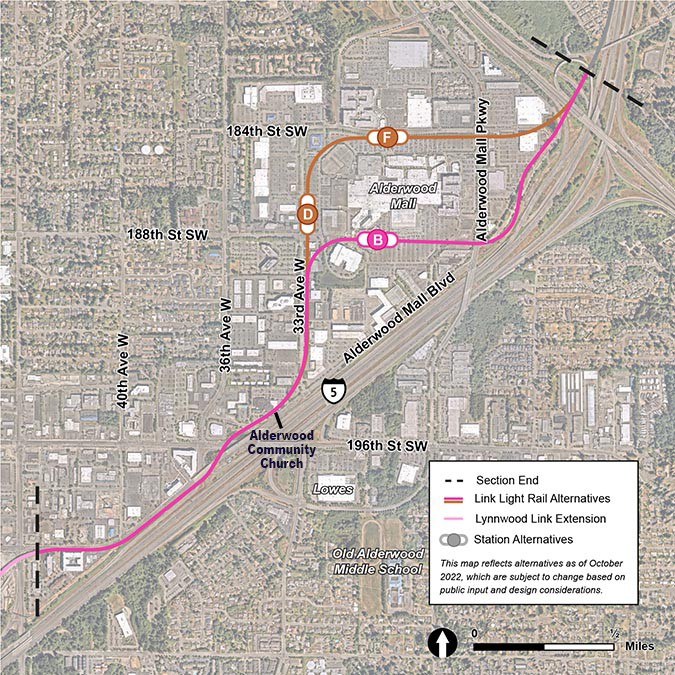 "It was shocking," Wyatt Martin, Lead Pastor for Alderwood Community Church told the Lynnwood Times. "Really being at the heart of Lynnwood is key to our identity as a church. When we think of where we are and why the Lord has us here, serving the communities right around us, it's so essential to being there."
The church has been looking forward to the Everett Link Extension in Lynnwood for years, Martin said, as a way to bring more people to their church, Compassion Center (a separate three-story building), and several feeding programs, but to think that might not happen now due to having to close or relocate, is "devastating."
"One of the things we've talked about, as a church, is recognizing this is in God's hands and we trust him," said Martin. "We care more about the people of Lynnwood, we care about our people, and the name of Jesus than we do any building, so we're not going to do anything to discredit the name of Jesus to try and fight this, but we really care about our church and we think God has us here for a reason. We want to stay, and we want to stay for decades to come."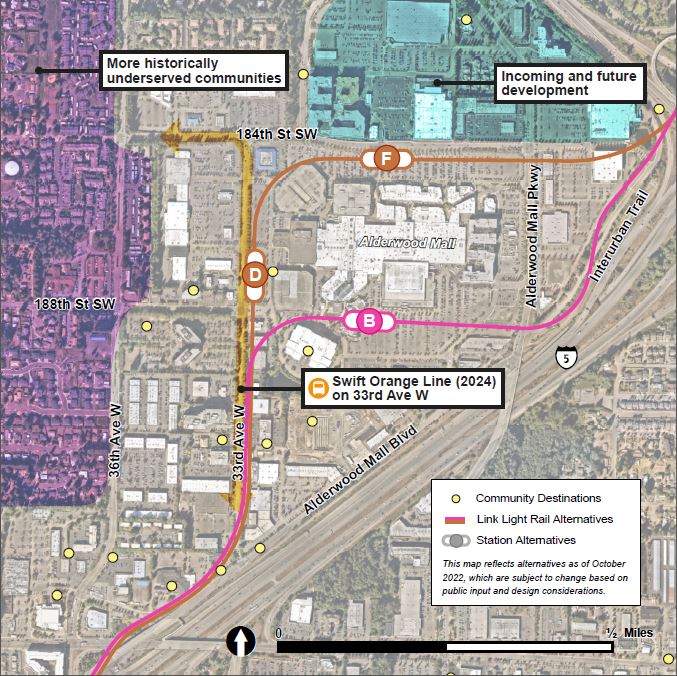 Martin said the church doesn't know what their next steps would be if Sound Transit moves forward with their proposed designs, but plans to continue having conversations with the public transportation agency expressing how much their congregation cares about their place of worship.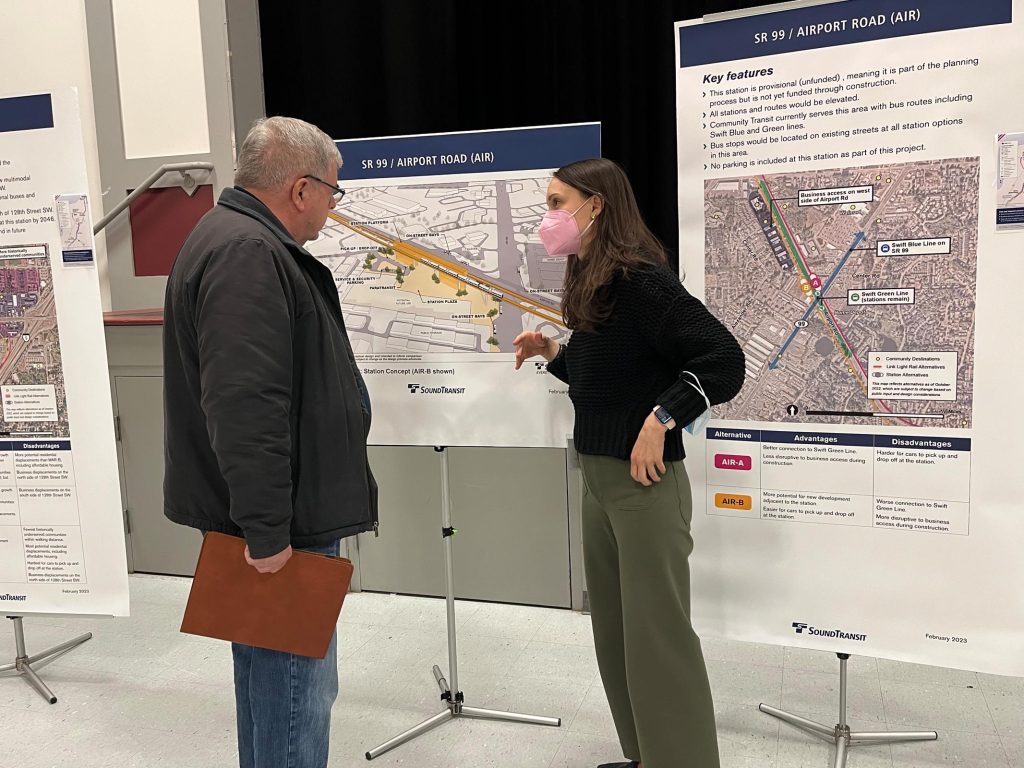 Sound Transit scheduled a public forum at Cascade High School on Wednesday to gather input from community members and share updates on upcoming projects, which Alderwood Community Church thought would be an excellent opportunity to show up and voice their concerns.
Before the 5:30 p.m. forum, hundreds of churchgoers tail-gated outside in bright blue shirts, playing yard games and handing out slices of pizza. Although the attendance was difficult to measure, Pastor Martin guessed it was "somewhere between 600 to 700 people.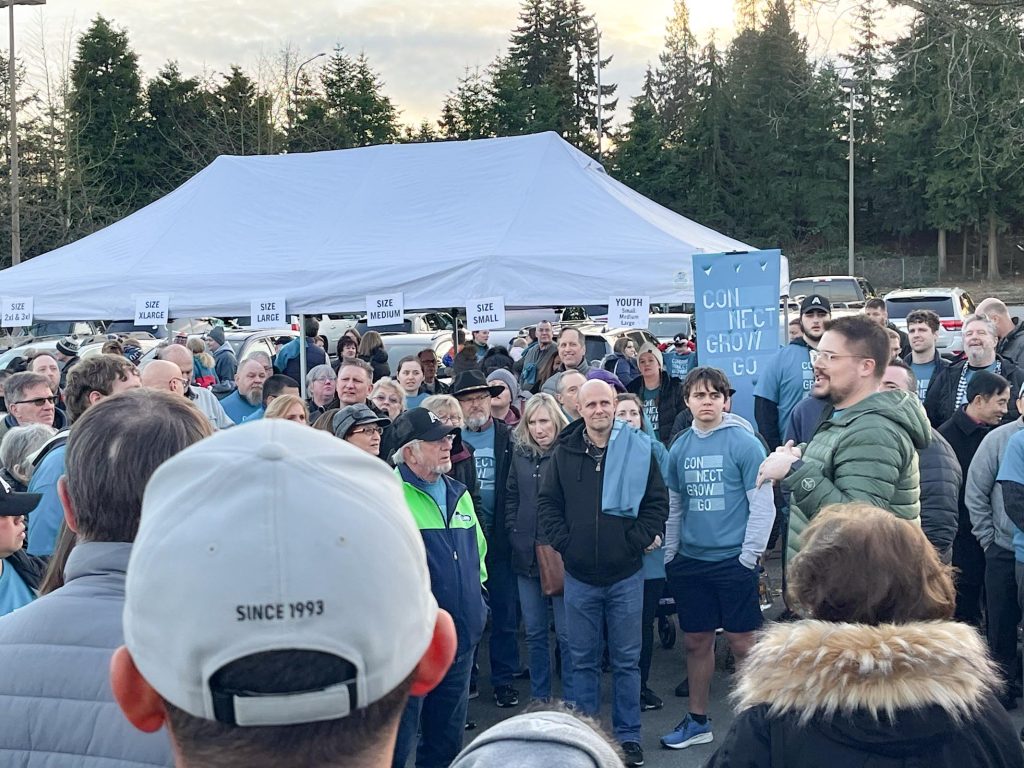 "We showed up with 500 shirts and we've already passed all of them out," said Martin.
When the school opened its doors to start the forum, the crowds of people moved from the parking lot, packing themselves inside the school's cafeteria where Sound Transit representatives held information booths and invited public discourse.
"We're not at a stage where we're talking about having to move the church or take property or anything like that," John Gallagher, Media Relations for Sound Transit told the Lynnwood Times. "We are still in the very earliest stages to determine where the alignments going to go."
Currently there are three proposed alignments—ALD B, ALD D, and ALD F—for the West Alderwood future light rail track, all three of which touch on the church property somehow. Gallagher informed the Times Sound Transit has begun conversations with the church to discuss how they can mitigate the impact but are still "years away" and a "number of things can happen between then and now."
"We're going to look at ways we can mitigate potential impacts to the church," said Gallagher.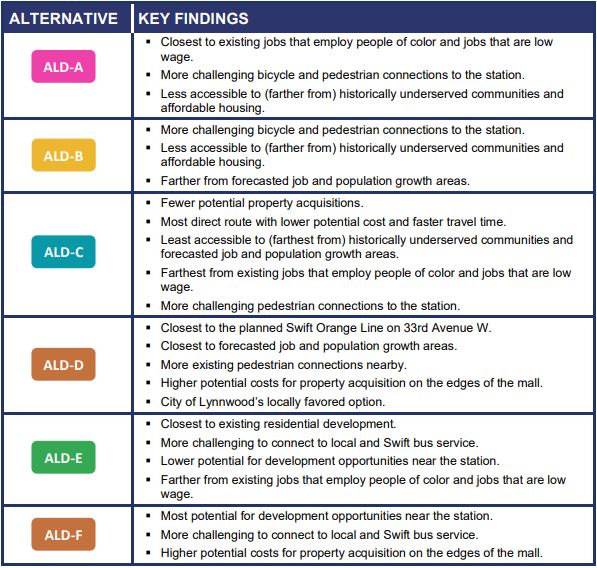 The church is situated in a way that there are several confining factors, Gallagher explained, including a substation and a few Washington State Department of Transportation (WSDOT) off-ramps. Sound Transit are currently in discussion with WSDOT about rerouting the off-ramps as well.
If Sound Transit did move forward with an alignment that runs over the Alderwood Community Church, they would work with the property owners to negotiate relocation options and compensation, Gallagher added.
"We've done this with other businesses, and other churches as well," said Gallagher. "It's really part of the process. We're only about one or two percent in the design process though, but we really want to be transparent from the very beginning as opposed to coming to the people when we're much further along."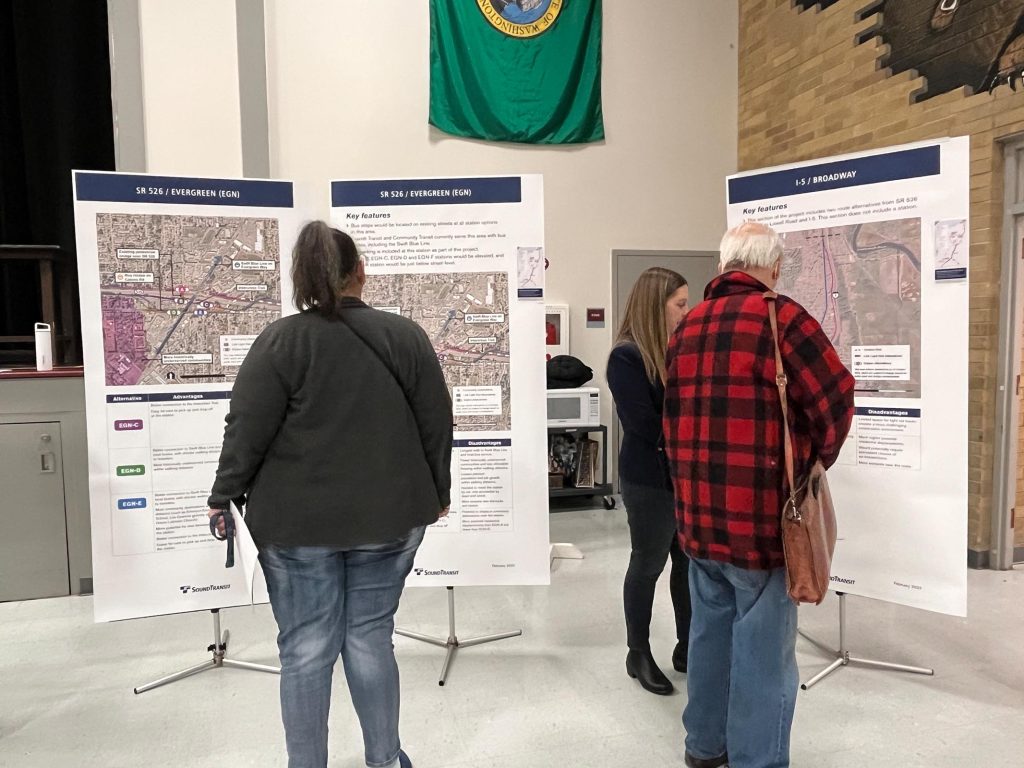 As part of the Everett Link Extension (EVLE), Sound Transit will be bringing service through the southwest urban unincorporated area of Snohomish County. This includes two light rail stations at the Ash Way and Mariner areas. A third provisional station is proposed at SR99/Airport Road that is dependent on funding. Snohomish County has been planning on for the extension of light rail over the past several years.
The Everett Link Extension will add 16 miles of light rail and six new stations connecting Snohomish County residents to the regional light rail network traveling through the communities of Lynnwood, unincorporated Snohomish County and Everett. The project is expected to reach completion no later than 2041. Once complete, commuters can expect to reach the Lynnwood City Center, from Everett, in just over 30 minutes and downtown Seattle, from Everett, in 60 minutes.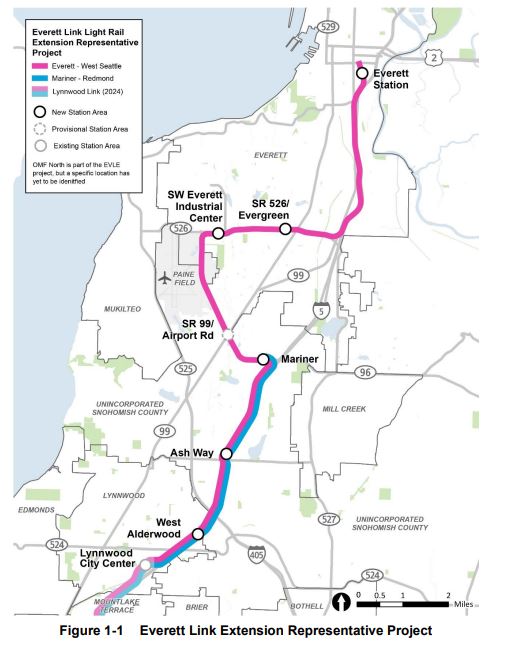 On January 23, Sound Transit launched a public engagement period inviting community members to submit feedback by visiting https://everettlink.participate.online/ or emailing everettlinkcomments@soundtransit.org.