Lynnwood Times takes home 11 awards at WNPA 2023 Journalism Conference
KENNEWICK, Wash., October 22, 2023—The Lynnwood Times took home an incredible 11 awards in the prestigious Tier 4 category at the Washington Newspaper Publisher Association's (WNPA) 136th annual Journalism Convention, Saturday, October 7, as part of its 2023 Better Newspaper Contest. The competition pitted newspapers from all over the state, divided into groups by circulation, and spanned a variety of categories.
"Kienan and Bo are talented journalists," Lynnwood Times publisher Mario Lotmore said. "In just four years we have built an online readership of approximately 150,000 per month by returning facts, honesty, and truth to journalism."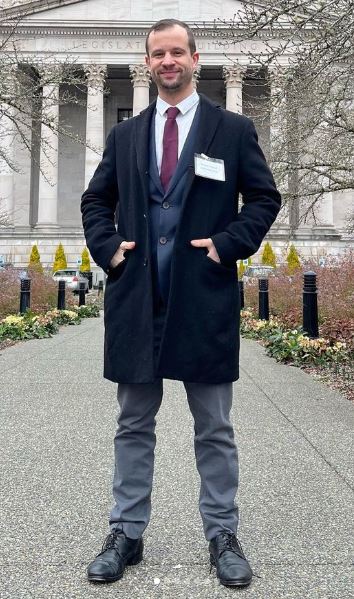 Senior Reporter Kienan Briscoe won seven awards including second place in the prestigious Feature Writer of the Year Award.
Briscoe also won third place in News Story Long for his Church in full force at Sound Transit forum, third place for Social Issues Story for his A mother's cry for help to the dangers of fentanyl, second place in General Feature Story Long for Helping Ukrainians find peace in Snohomish County, second place in Arts Feature or Story for National distributor picks up high school film, first place in Personality Profile Long for Local student represents Washington State in DC, and second place in Investigative Reporting for Church continues to struggle with abuse disclosure.
"Very well written," a judge commented on Briscoe's first place winning story, Local student represents Washington State in DC. "Very detailed, but not so much that you get overwhelmed and lose site of the story."
For Briscoe's second place investigative story, a judge wrote, "Extremely detailed, comprehensive piece on an issue that will resonate with anyone in organized religion."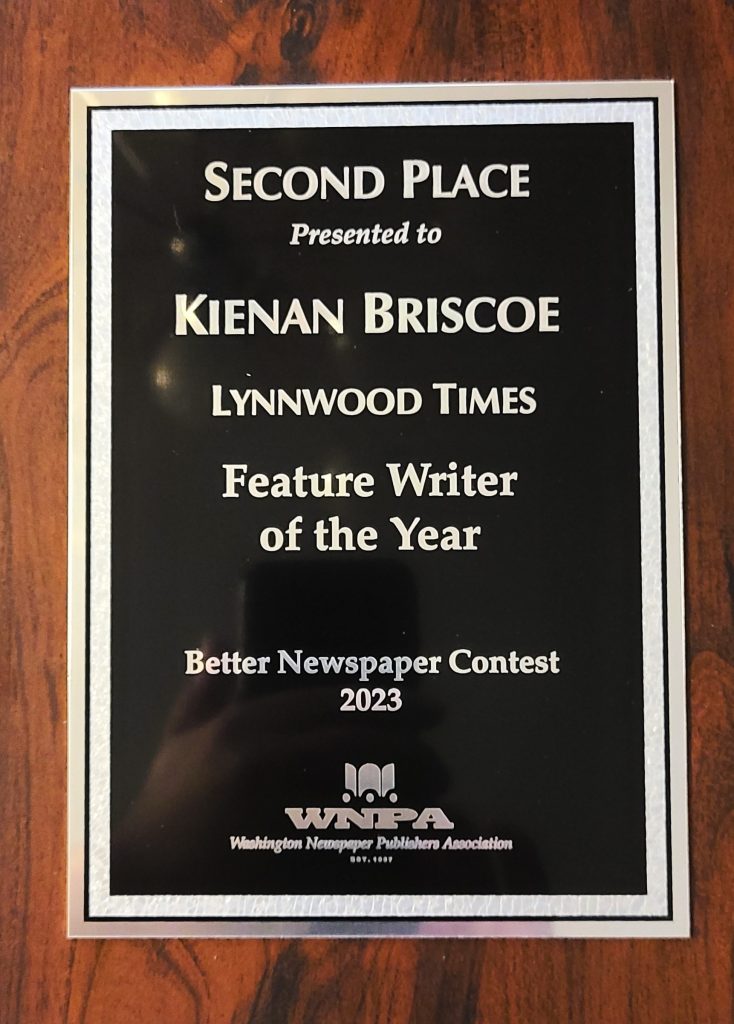 Publisher Mario Lotmore won First Place in Government Story for Community protests opening of methadone clinic.
"Extremely detailed narrative about a controversial local issue that successfully navigates the dynamics of the potential methadone clinic without parroting anti-poor talking points from NIMBY community members," judges wrote about Lotmore's winning submission.
Former reporter Bo John Brusco won First Place in General Feature Story Long for Cut by Curt: crafting a life post-diagnosis and swept the Video category, winning first place for Cut by Curt: Crafting a life post-diagnosis, second place for Verizon workers in Everett form union after landslide vote, and third place for Local eats: Brianna's Cafe in Marysville.
The awards ceremony capped off the second night of the convention, which took place at the Red Lion/Columbia Center in Kennewick, Washington from Friday, October 6, through Sunday, October 7.
At last year's ceremony the Lynnwood Times also won 14 awards for its work in 2021.
About the WNPA
Washington Newspaper Publishers Association is an advocate for community newspapers, freedom of the press and open government. The association is dedicated to helping members advance editorial excellence, financial viability, professional development, and a high standard of publication quality and community leadership.
WNPA represents community newspapers in Washington state. It is the successor to the Washington Press Association, founded in 1887 by newspapers in Dayton, Ellensburg, Seattle, Tacoma, Yakima and Walla Walla.
Today, WNPA operates a statewide advertising network, manages a website containing all the legal advertisements that were published in print newspapers, and provides training and legal advice to its members.
In collaboration with Allied Daily Newspapers and the Washington Coalition on Open Government, WNPA advocates for transparent government and press freedom.