MUKILTEO, Wash., April 8, 2022 – In the winter of 2019, Gen Pehlivanian rented a cabin in Winthrop to celebrate Christmas with her husband and four children Trygve, Soren, Anna, Koll, and Trygve's girlfriend Triaena and best friend Noah.
Although her two youngest children (Anna, 18, and Koll, 15) still lived at home, Pehlivanian was ecstatic for the occasion. Her children were hardly ever together at the same time, and she was looking forward to spending the holidays with all of them. It would be the last Christmas she would. 
Just a month before, Trygve, 20, had been sick with a sore throat he could not get rid of. He visited the ER twice within the span of a month. During his second visit, doctors removed a golf-sized abscess from his throat and sent him home with antibiotics and steroids.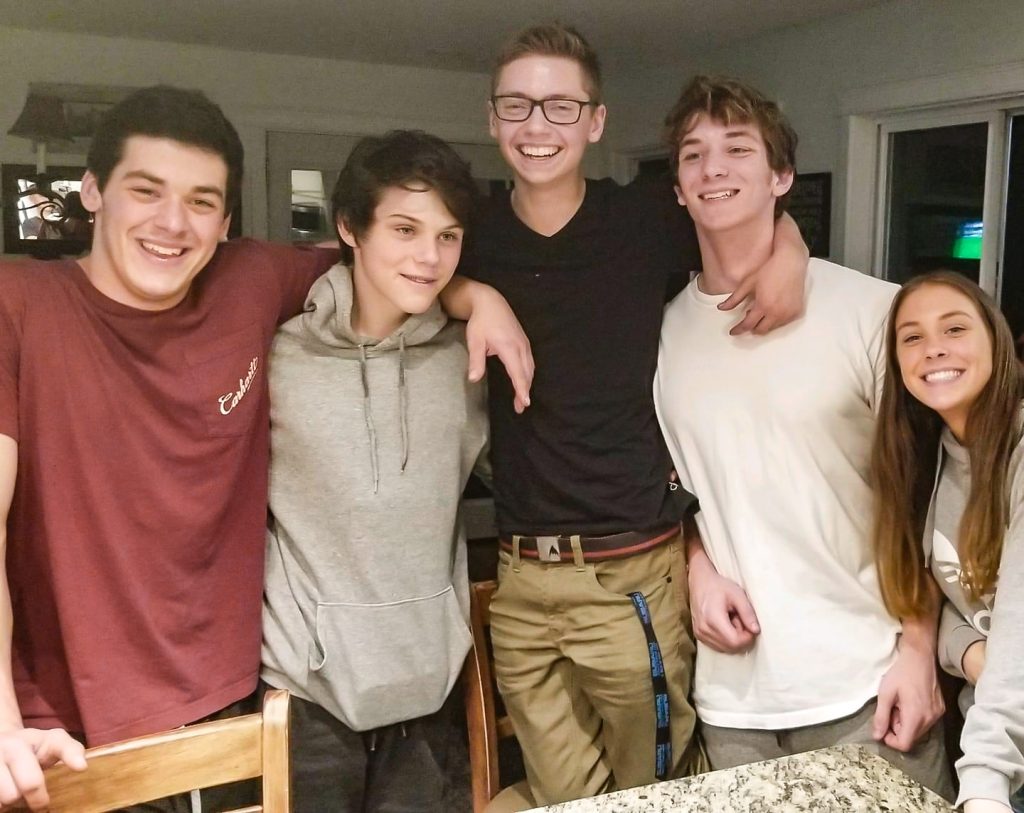 When the Pehlivanian family returned from their Christmas vacation in Winthrop, Trygve's throat began to swell up again. His mother Gen advised him to visit a walk-in clinic immediately. He promised he would and walked out of his parent's house on December 28. It would be the last time Gen Pehlivanian saw her son alive.
Later that day Pehlivanian received a text from her son Trygve telling her he was at the pharmacy waiting for his prescription. Afterward, he informed his mother that he was headed home to unpack his truck and get some rest.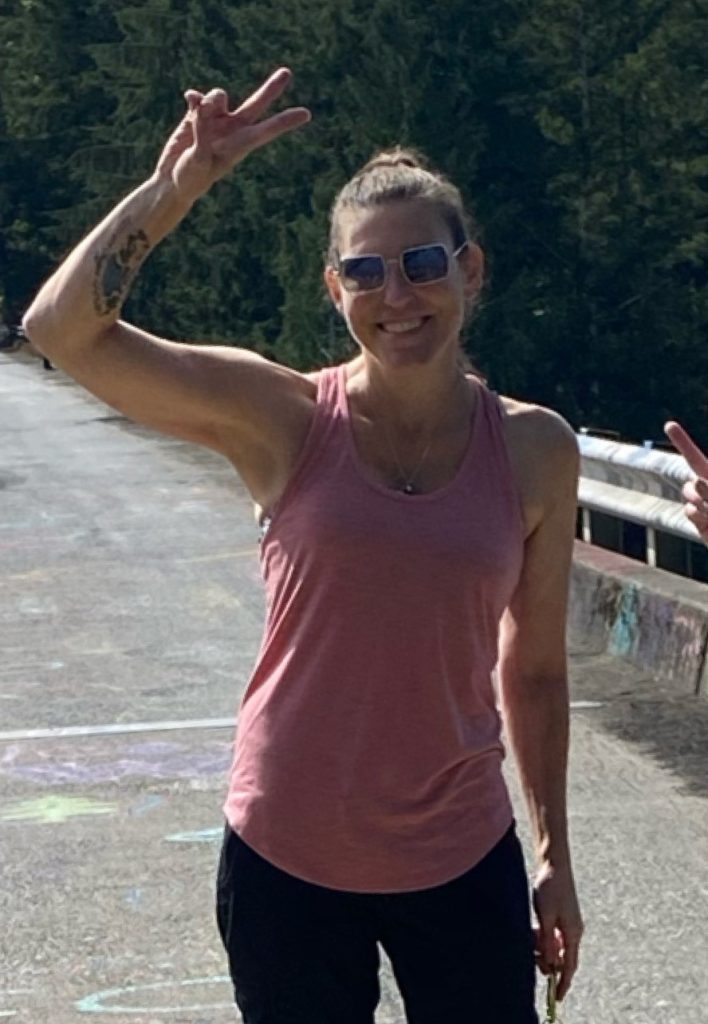 On December 29 at 5:10 p.m., Pehlivanian and her husband were having dinner when her phone rang. It was her son Soren. "Mom, Trygve committed suicide," Soren said. Knowing her son sometimes had a dark sense of humor Pehlivanian replied "Soren, that's not funny; what do you need?" But Soren replied, with sternness, "No, mom, listen: Trygve is dead."
Sitting silently, unable to process what her son was telling her, Pehlivanian began to understand the reality of the news as Noah in the background despondently bellowed, "He's gone, he's gone, oh my god, he's really gone."
Pehlivanian's oldest son Trygve, 20, lived with her second oldest Soren, 19, and their childhood friend Noah, 20. At the house they all shared, police officers escorted Gen and her husband to the basement where they awaited the medical examiner's report. Some pills were found on Trygve's nightstand, and considering he did not take them all, the examiners ruled out suicide.
The next couple of days were a blur as Pehlivanian cleared her son's room, handled his finances, made funeral arrangements, and mourned the death of her firstborn. Through these days of grievance, she had no idea what caused her son's death until the medical examiner's call about a week later: Trygve had died from an acute fentanyl overdose.
"Fentanyl is a synthetic opioid that is 80-100 times stronger than morphine. Pharmaceutical fentanyl was developed for pain management treatment of cancer patients, applied in a patch on the skin. Because of its powerful opioid properties, Fentanyl is also diverted for abuse. Fentanyl is added to heroin to increase its potency, or be disguised as highly potent heroin. Many users believe that they are purchasing heroin and actually don't know that they are purchasing fentanyl – which often results in overdose deaths. Clandestinely-produced fentanyl is primarily manufactured in Mexico," according to the United States Drug Enforcement Administration.
Gen soon learned that Trygve had purchased what he thought was Percocet (oxycodone/paracetamol) from a "street dealer" the day he picked up his prescription from the pharmacy. He had been in a lot of pain in his throat and the clinic had not prescribed him any pain medication.
Trygve was familiar with Percocet, having taken it for his throat in the ER, but did not want to ask the doctor for a prescription at risk of appearing to have a substance abuse problem, his mother suspected. According to Trygve's friends and family, he was not known to abuse drugs.
Trygve's last google search before he died was, "Is it safe to take Percocet with antibiotics and steroids?"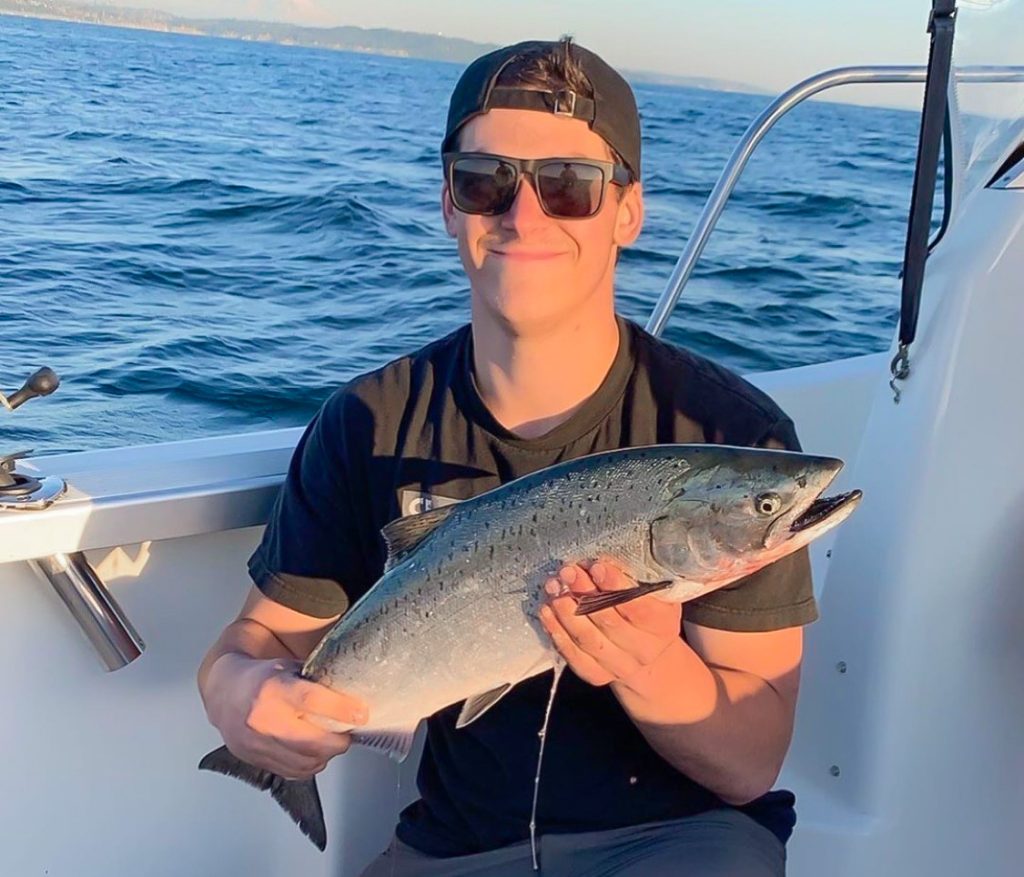 "We were completely blindsided. I had only heard about [fentanyl] two months before but it didn't register. As a mom, I thought this could never happen to me, but now it has," Pehlivanian told the Lynnwood Times. "It made me mad because his death was completely preventable."
The police tracked down who was responsible for selling Trygve fentanyl-laced Percocet – a dealer who went by the street name D-Ko, who was brought to trial last November.
In June Pehlivanian was informed there was a lack of evidence to charge the alleged dealer with homicide. Even though there was proof that he and Trygve interacted, there was not enough evidence to prove the pills he ingested were the same he purchased.
D-Ko accepted a plea deal for the delivery of fentanyl and was sentenced to 90 days in jail. He was released 58 days later. Police found 17,000 photos of drugs and guns on his phone.
"If my kid knew that there was fentanyl in there and that it could potentially kill him, he never would have done it. This kid loved life too much," Pehlivanian told the Lynnwood Times.
Trygve's ashes were scattered in Hood Canal where he loved to dirt bike.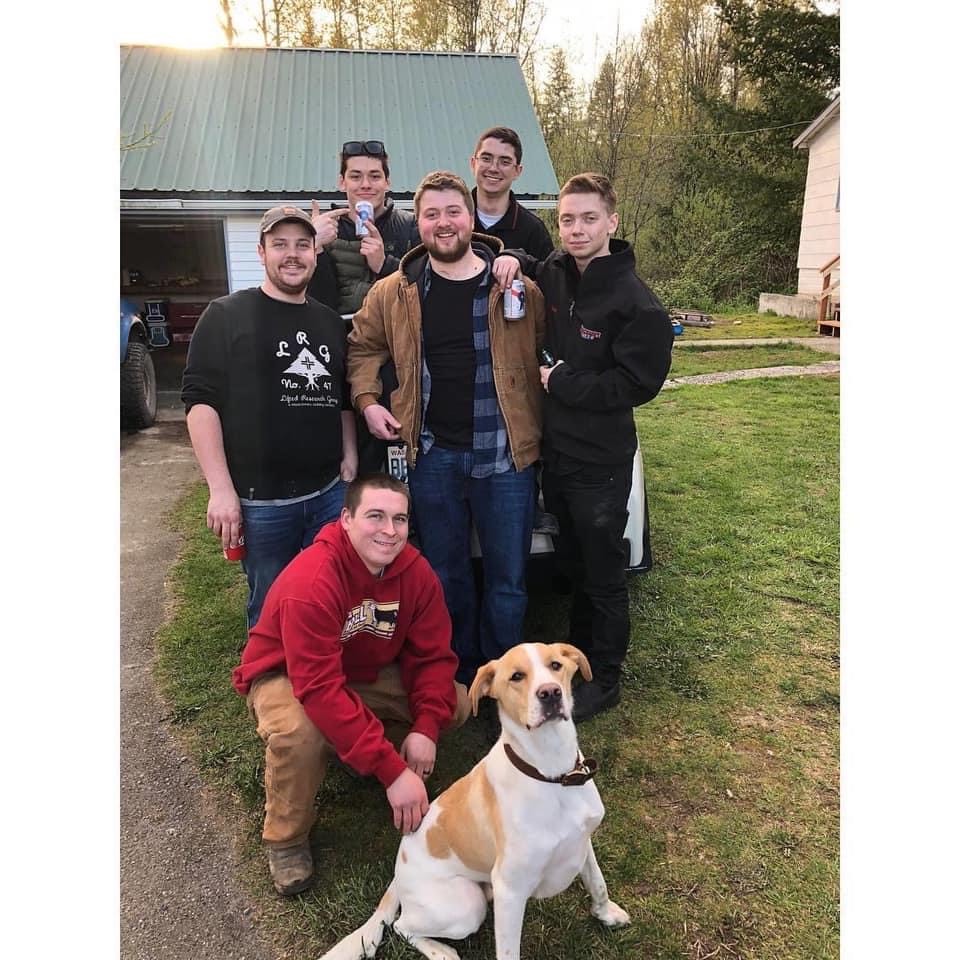 Spreading fentanyl awareness
When students returned from Christmas break the week after Trygve's death, Gen Pehlivanian approached Stephen Shurtleff, Principal of Kamiak High School where Trygve attended school, about organizing an awareness event teaching students about the dangers of fentanyl.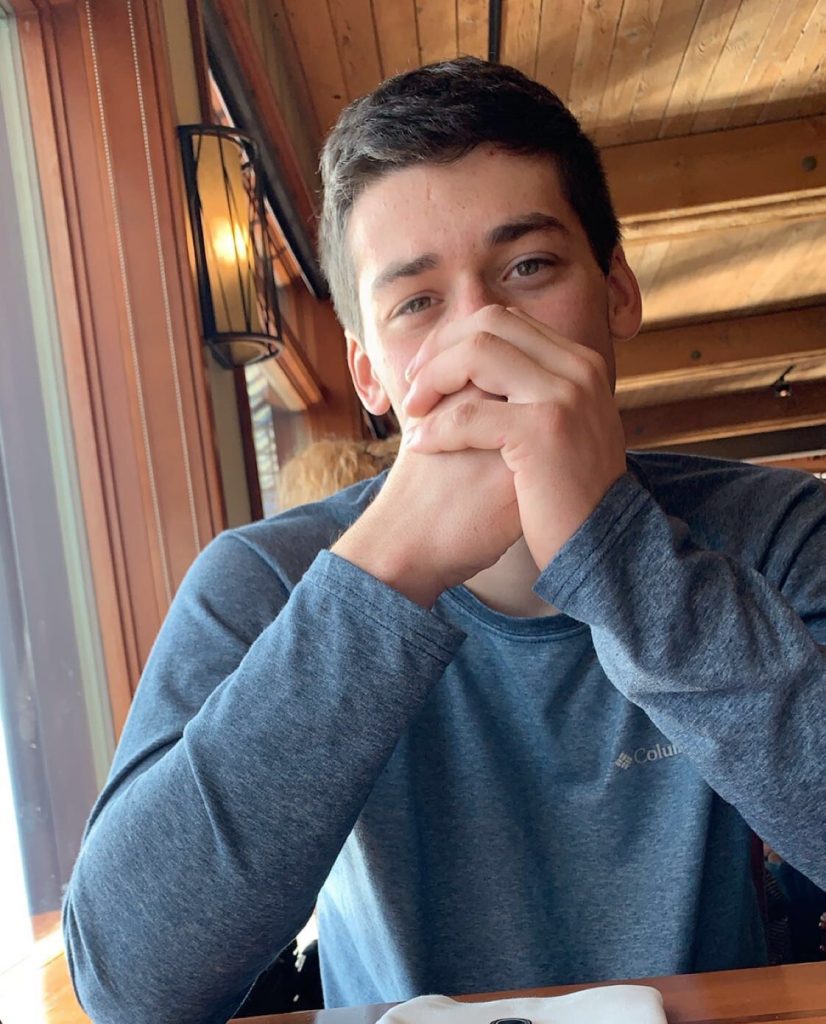 While Principal Shurtleff was initially sympathetic to Trygve's passing and supportive of this idea, the initiative "fell apart" when pandemic hit, according to Pehlivanian.
When the state began opening back up and students returned to in-person learning, Pehlivanian followed up with Kamiak High School about her initiative but received no response.
Pehlivanian then contacted over 50 schools and superintendents in the area and met with the Mukilteo School Board over a month ago but received "little to no response."
"I don't get it. Why do we not want to teach our kids about something that could kill them?" Pehlivanian said. "If our kids don't know about it, kids are going to keep dying. And it's so preventable. These are senseless deaths."
Snohomish County recorded 232 overdose deaths in 2020 – the most in recorded history – and the county has seen a steady increase in overdoses over the last 20 years overall.
"Lindsey Arrington, Executive Director for Mukilteo, informed the Lynnwood Times that most lethal fentanyl cases happen amongst non-addicts and first time users."
There was a 46% increase in the county from 2019 and a 137% increase since 2010, according to the Snohomish County Medical Examiner.
"I think a lot of kids take drugs not realizing that it could end your life. They're just taking a drug to have fun," Pehlivania said.
According to the DEA, 42% of pills tested for fentanyl contained at least 2 mg of fentanyl, which is considered a potentially lethal dose. Drug trafficking organizations typically distribute fentanyl by kilogram. One kilogram of fentanyl has the potential to kill 500,000 people.
"That's like playing Russian roulette," Pehlivanian said.
A couple of weeks ago, Gen Pehlivanian met with Mukilteo Mayor Joe Marine to explore her options on sharing her son's story and the dangers of fentanyl.
Feeling ignored by the school district, Pehlivanian's next steps are to organize an awareness event in Mukilteo, with Mayor Marine's sponsorship.
Lindsey Arrington, Mukilteo Executive Assistant, is working with embedded social worker Amy Hill and partnering with Compass Health to organize the event, which will take place some time next month as a town hall featuring Pehlivanian and other's stories about fentanyl. 
"The speaking event is in its early planning stages and should have a date decided by the end of this week," Arrington told the Lynnwood Times.
"We need to educate our kids on this. This could happen anywhere. This could happen right here in Mukilteo," Pehlivanian said. "Everybody seems to have a blind eye to it."
The Lynnwood Times reached out to Principal Shurtleff and superintendent Dr. Alison Brynelson with the Mukilteo School District and is still awaiting a response.