Local student represents Washington state at YMCA National Advocacy Days
MILL CREEK, Wash., March 2, 2023—Mill Creek Family YMCA Youth and Government student, Clyde Carter III, recently returned from a four-day trip to Washington D.C. where he met with elected officials and discussed issues important to the Y through a youth lens.
The Youth Advocate Program is a 4-month program run by Y-USA which culminates at YMCA National Advocacy Days. Leading up to the conference, Carter collaborated with other YMCAs and crafted an advocacy plan that he has begun to share with peers.
This program creates opportunities for high school students to gain practical, real-world experience advocating for policy solutions that help address critical social issues in the Y's three areas of focus: youth development, healthy living, and social responsibility.
RELATED STORY: YMCA OF SNOHOMISH COUNTY CELEBRATES LIFEGUARD ACADEMY GRADUATES
In addition to his youth advocate role, Carter is also currently serving as Lieutenant Governor for the 76th Youth Legislature, a youth and government program for Washington students to learn parliamentary procedure, write legislation, and better understand their power as citizens in a democratic society. He plans to run for Governor next year.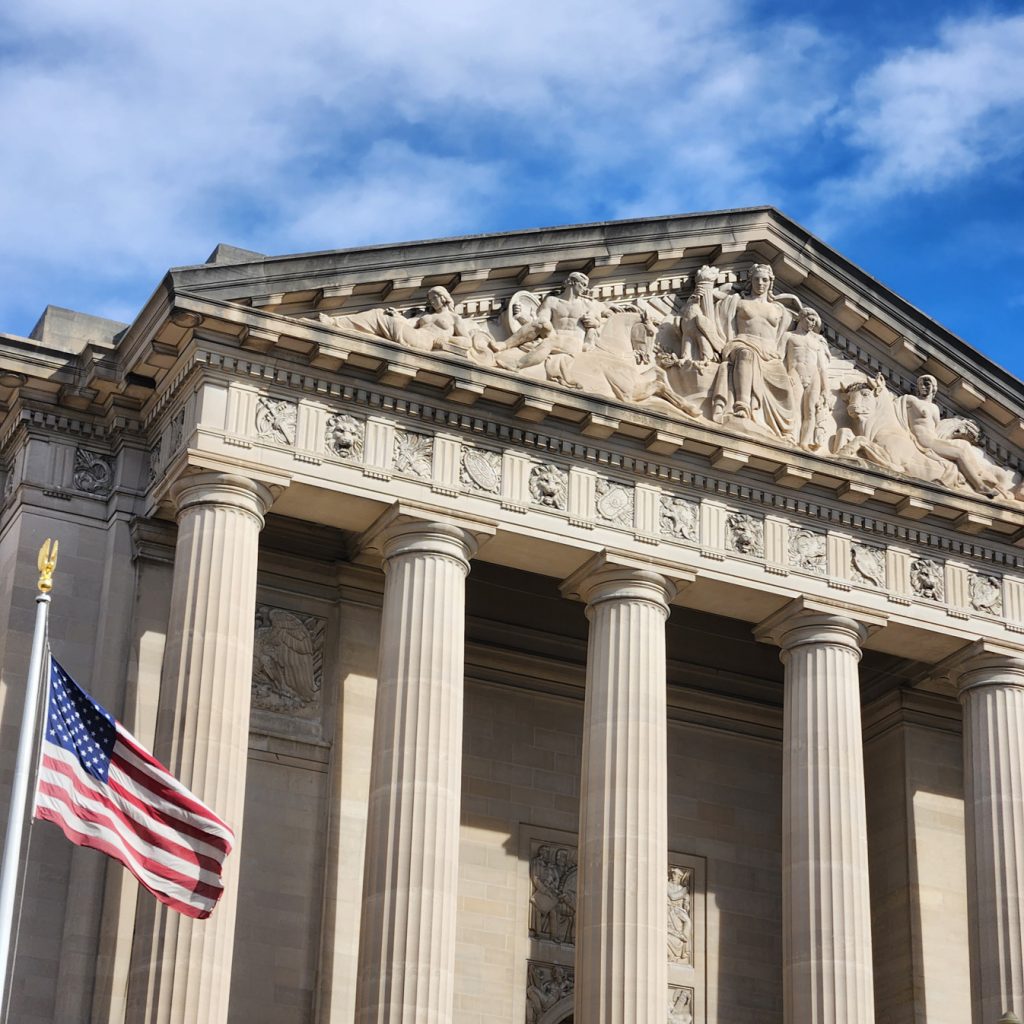 "Clyde absolutely loves Youth and Government and his commitment to the program keeps it growing and thriving at the Mill Creek Y," said Ethan Harrington, YMCA Youth Development Coordinator. "He's been a consistent presence for many years."
Carter also represents the state of Washington at the YMCA Conference for National Affairs (CONA) and is active at the Mill Creek Family YMCA. He has attended camp and participated in multiple programs and now works as a summer camp aide.
"Clyde is very thoughtful and wise beyond his years," said Harrington. "He is always willing to teach newer delegates a thing or two about bill writing, debating, or chairing a committee. He really does it all. His leadership skills will shine at YMCA National Advocacy Days."
Carter, 17, has been with Youths in Government for four years now, joining when he was in the 8th grade. He learned about the Youth Advocacy program through the Youths in Government's press page and thought it would be an excellent opportunity to visit the Nation's capital and advocate for issues that are important to the Y.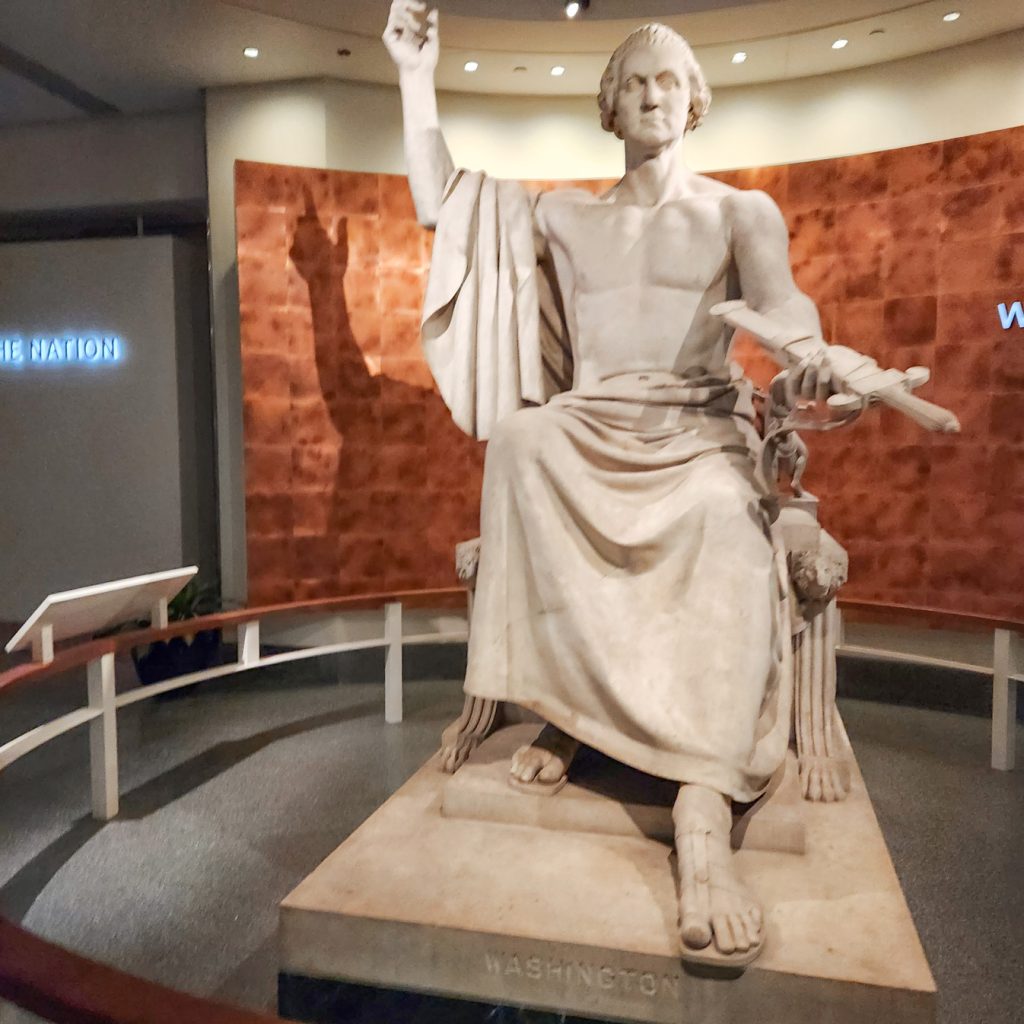 "I first saw that acceptance had been sent out because I followed a lot of people who also applied, and I saw them talking about being accepted so I thought, man I should really check my email and I saw that I was accepted through there," Carter told the Lynnwood Times. "I was pretty pumped for it."
The program sent out two students from each state, Carter being selected as just one of the two youths from Washington. In total there were approximately 70 students who attended.
"Everyone there was super interesting and super passionate about a range of issues," said Carter. "There were a lot of students there who had done work with their local communities for things like the hearing impaired or learning English for immigrants."
This was the first time Carter had ever visited D.C., who was immediately struck by how flat the landscape was compared to his native city of Seattle. Another first impression was how the architecture of buildings transitioned from contemporary to federal and Palladian.
"You'd be like oh, that's the Department of Veteran Affairs and then right across the street there'd be, like, a sandwich shop," said Carter.
Carter's flight arrived around 5 p.m., eastern time, at which point the rest of the evening was checking-in to his hotel, receiving his room key and lanyard, and grabbing dinner. The day after was what he called a "training day" — getting oriented with the trip while visiting the White House, and the Smithsonian National Museum of American History. He also had the opportunity to visit the Library of Congress.
The next few days Carter attended several meeting, and drop-in meetings, on Capitol Hill discussing civic education, social responsibility, child care and early learning under youth development, and healthy living and prevention of chronic diseases.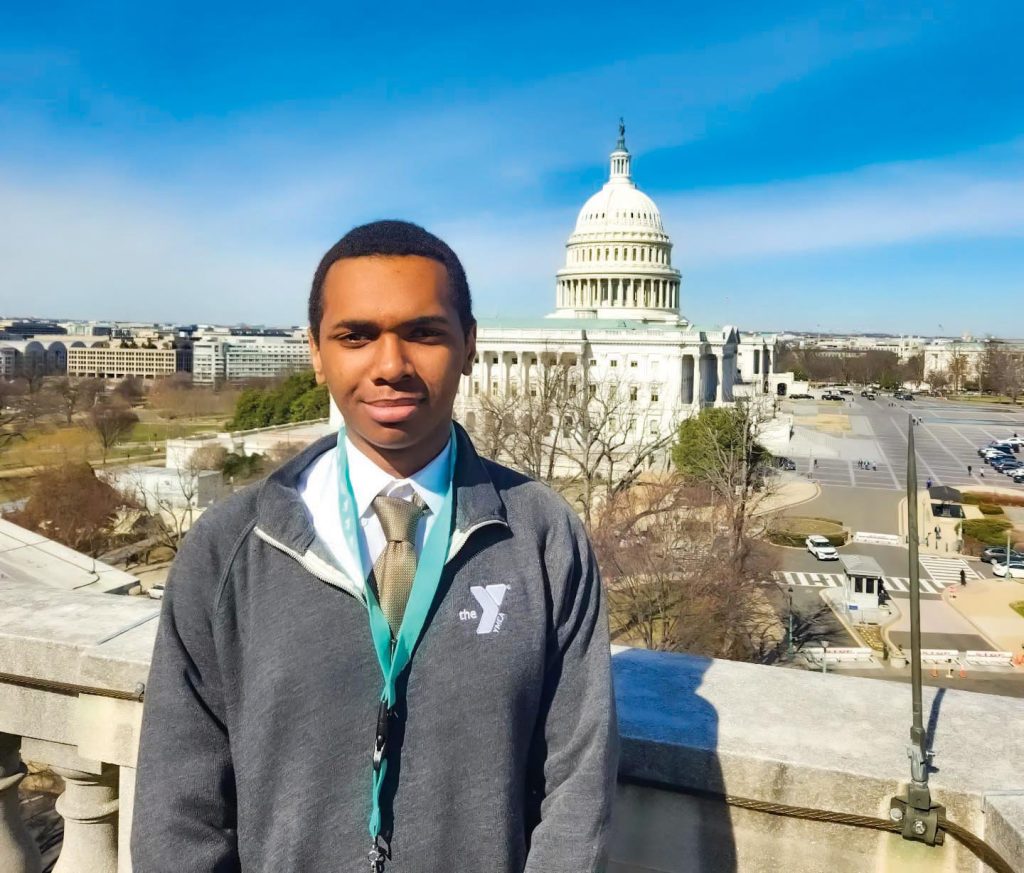 While there were specific takeaways that struck Carter in all of the areas discussed, what stood out is how little civic education is funded compared to STEM learning. Each year the federal government spends roughly $50 per student on STEM education while a mere 5 cents per student on civic education, NPR reported this year.
"STEM is important of course, but civic education is how people get involved in the government, it's how they learn how our political system works," said Carter.
Currently two bills are being proposed to address this issue, Carter said, one of which was co-sponsored by Washington State Representative Derek Kilmore (6-CD) under the Building Civic Bridges Act. Carter also supported the Civic Secures Democracy Act during his visit.
Another one of Carter's biggest takeaways, under the prevention of chronic diseases category, is learning there will be an expected wave of preventable chronic diseases unless action is taken immediately. These include cardiometabolic disease, the American Heart Association said in a news release last year, as a result of the SARS-CoV-2 pandemic.
"The visual that was given is that it's essentially like an oncoming tsunami," said Carter. "I believe it's something like six- or seven-hundred percent increase in chronic diseases among youth."
Carter's group was essentially supporting the "maximum amount of funding possible" to support CDC programs that would go toward preventing issued such as heart disease, diabetes, and cancer, he said.
Carter was also presented a new outlook on the pandemic he hadn't thought about before—youth development, specifically child care and early learning.
"You have a lot of families where parents had to stop working in order to take care of kids at home, so coming out of the pandemic there aren't a lot of child care opportunities within certain areas of the country," said Carter. "Because of that it's slowing the economy down because people are having difficulty getting back in to work, not only because there are issues with jobs but because there needs to be someone on-hand to take care of their children."
During his trip, he was not able to meet with any members of Congress since the House was not in session and the Senate was in the process of voting. At one point, he just missed Senator Maria Cantwell as she was just leaving her office.
Carter has a passion for history. While watching a historical documentary in the sixth grade a quote really stuck with him that said, "the politics of today is the history of tomorrow," launching him into his longstanding interest in politics.
"Politics is really interesting to me because, as part of our government system, a requirement of the citizen is to participate within our government or otherwise the system itself doesn't work," said Carter. "You can't be a representative democracy if there is no representation."
Carter is a high school student at Shoreline Christian School. When he is not actively involved in Mill Creek YMCA and youth politics he enjoys riding his bike, hanging out with friends, and playing video games.
He plans to apply to Columbia University, in New York, to study Astronomy but added if he ends up being "bitten by the politic bug" he would switch his area of study to Political Science.