Twice-stolen truck recovered by owners thanks to Facebook tips
BOTHELL, Wash., June 27, 2022 – After some homegrown detective work, a Bothell couple recovered their 2001 Ford F-350 7.3-Turbo diesel truck that was twice-stolen within a two-week period and left abandoned in the Lake City neighborhood of Seattle.
"We have been through some stuff together while camping; we were almost attacked by a cougar. This was a very good feeling. This makes us feel closer," Nicole Pratto told the Lynnwood Times when describing the feeling she and her boyfriend Jason Reed had the moment they found their stolen truck.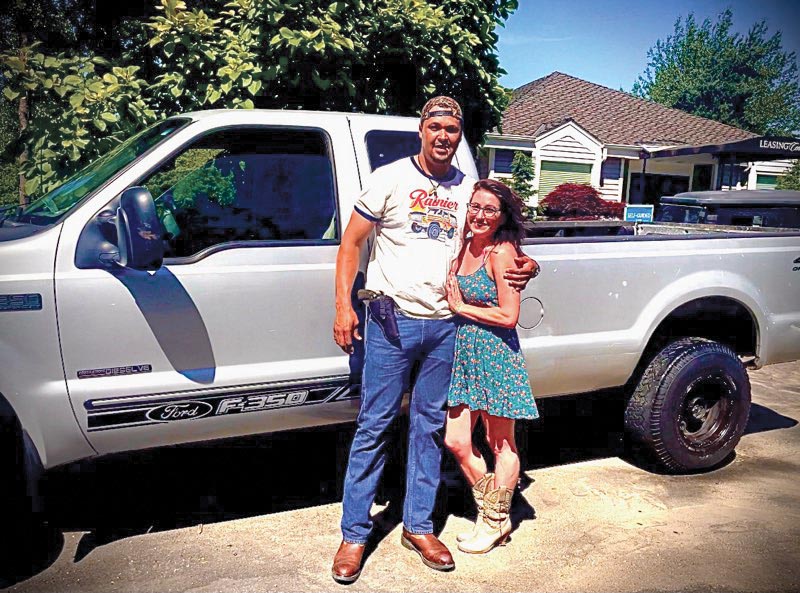 On June 8, Reed's Ford F-350 truck was stolen from their Bothell residence. Both he and Pratto have lived in the area for approximately 15 years. On Father's Day they received a call from a 9-1-1 operator that there truck was recovered by the Seattle Police Department and was towed to Lincoln Towing near 125th St and Aurora Ave in Northgate. However, when Reed and Pratto went to pick up their vehicle the next day, the truck was stolen again, this time from the impound lot of Lincoln Towing.
"They told us to look for truck in Lot 9," said Pratto.
After 30 minutes, the couple informed the employees at Lincoln Towing that their truck wasn't in Lot 9. One of the employees informed them that apparently a break-in occurred the previous evening in which several vehicles were vandalized and stolen, then proceeded to hand them a case number.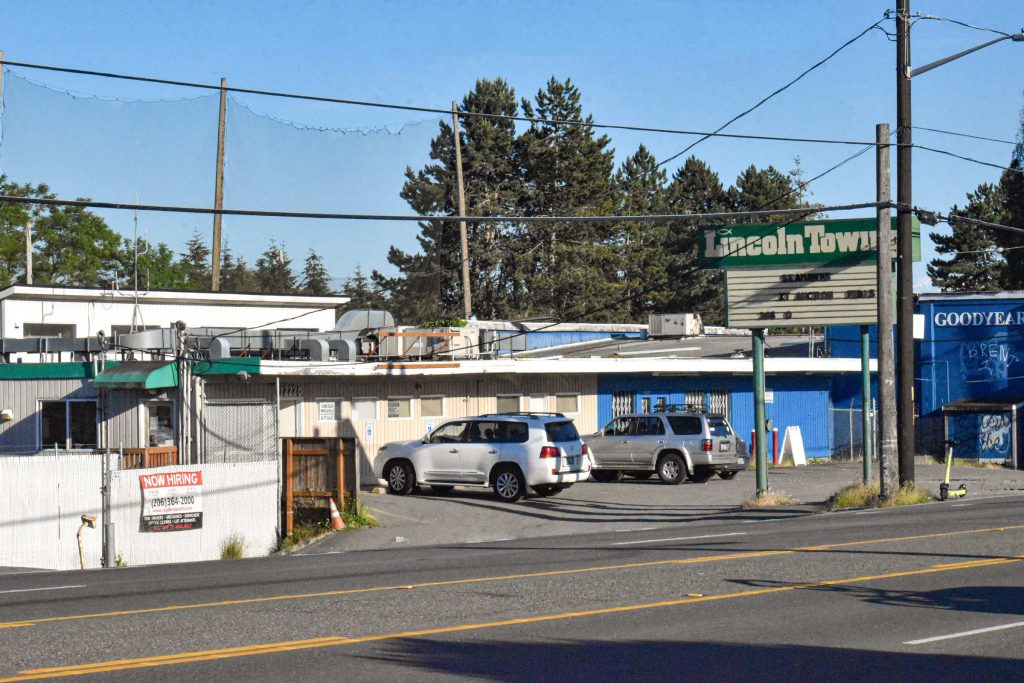 In less than 12 hours after Reed and Pratto were notified by the 9-1-1 operator that their vehicle was found and then moved to a secured impound lot at Lincoln Towing, their vehicle was stolen.
"You think they would have someone on security or someone watching the lot," Reed told the Lynnwood Times.
"The City of Seattle contracts with Lincoln Towing. This is a violation of trust for it to be taken where it is supposed to be protected," Pratto said. "They told us right before our truck got stolen a motorcycle was stolen. It is strange they let people walk down there with nobody to walk with them to make sure no one is stealing stuff."
According to Pratto, they were told by Lincoln Towing employees that it's almost a daily occurrence that vehicles and car parts are stolen from the impound lot.
"It is strange," Pratto emphasized. "The gal working there told us that they have cameras. The people that stole the truck came in from the back gate on the very backside of the property."
She added, "You think they [Lincoln Towing] would protect your vehicle if they are contracted with the city [of Seattle]."
The couple received several tips on Facebook from residents who saw the truck. A Mike Smith with Jim's Northgate Towing shared with Reed that he saw the truck being used to tow homeless vehicles. Smith's tip provided a location to search – a two-mile radius from the Wells Fargo Bank located at 12739 Lake City Way NE in Seattle.
Employees at a local O'Reilly's Auto parts also shared they saw the truck in the Lake City area.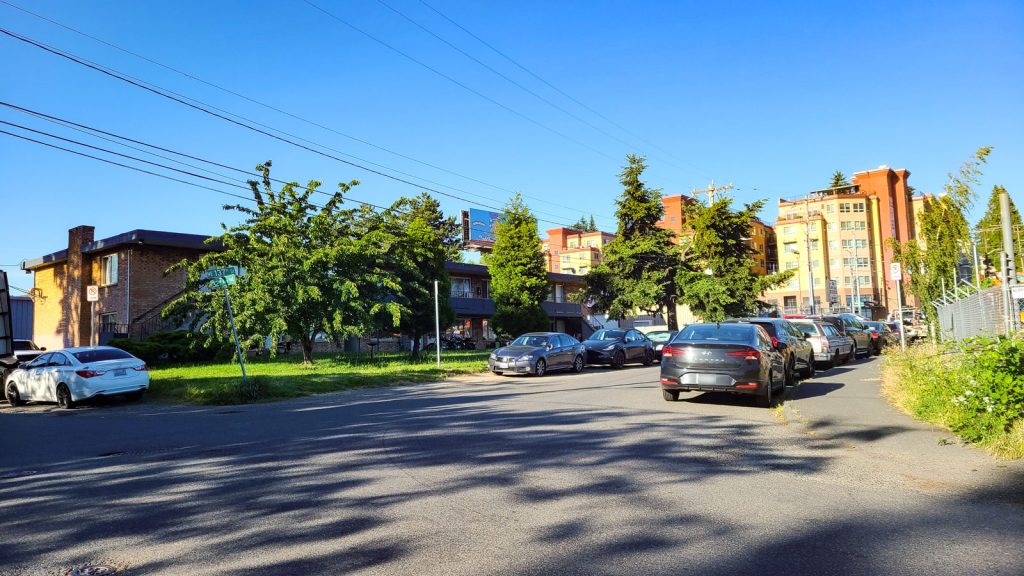 On June 24, after two days of searching the area, Reed spotted his truck near Lake City Way NE and 137th St across from the Toyota dealership just 2000 feet from the Well Fargo Bank.
"There was a guy sitting 50-ft from it [the truck] on the hill, off the main road on 137th St. Nicole called 9-1-1 and told them that she brought her rifle and I'm going to protect us, and I'm going to get the truck and need someone here now," Reed said.
Suspecting the person looking at them was a "look out guy," Reed wanted the police there before he approached the vehicle.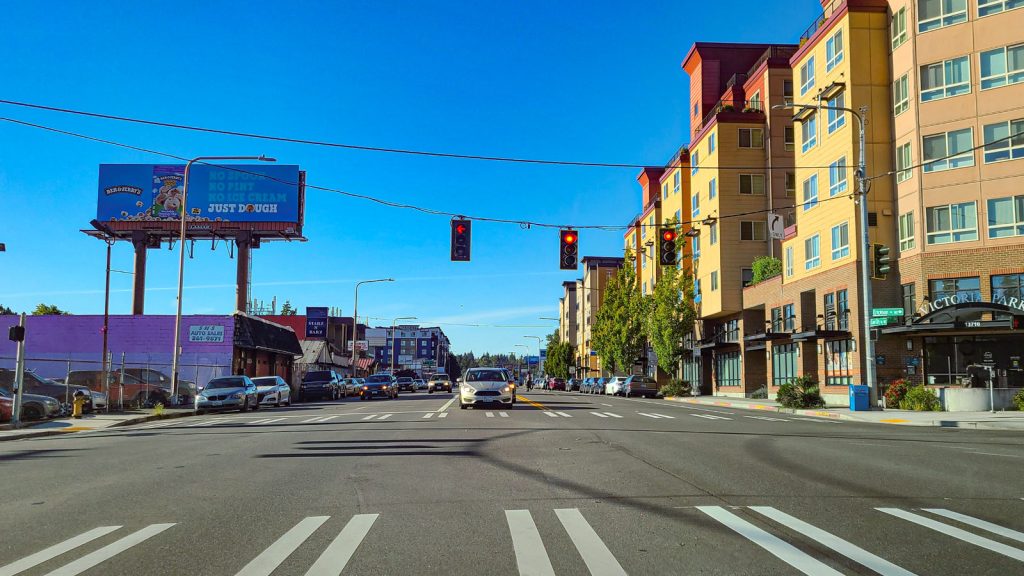 Within five minutes after Nicole's 9-1-1 call, Officer Thrash of the Seattle PD arrived according to Reed.
"The officer was awesome," Reed shared with the Lynnwood Times.
After Officer Thrash inspected the vehicle for weapons and drugs, Reed and Pratto officially recovered their twice-stolen truck.
"They cleared everything of ours out of it," Pratto said. "It was empty less their [the possible thieves] clothes and stolen belongings in the bed of the truck such as dressers and a tv. They stole the roof rack and $2,000 worth of tools."
Reed is a maintenance worker at the Bothell apartment complex he resides and uses the tools for work.
According to the couple, the vehicle was out of diesel but after eight gallons and 30 minutes of working on the truck, they got it running.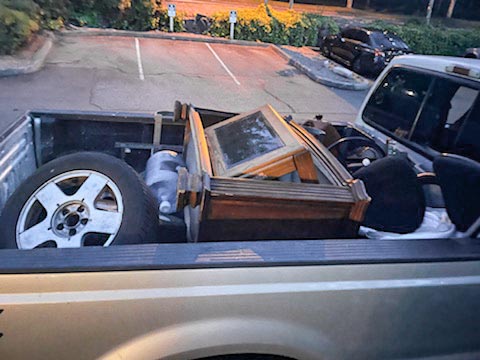 "We found crack pipes, knives, and weird stuff," Pratto said.
Reed added, "The truck was full of trash, stolen car parts, and credit cards."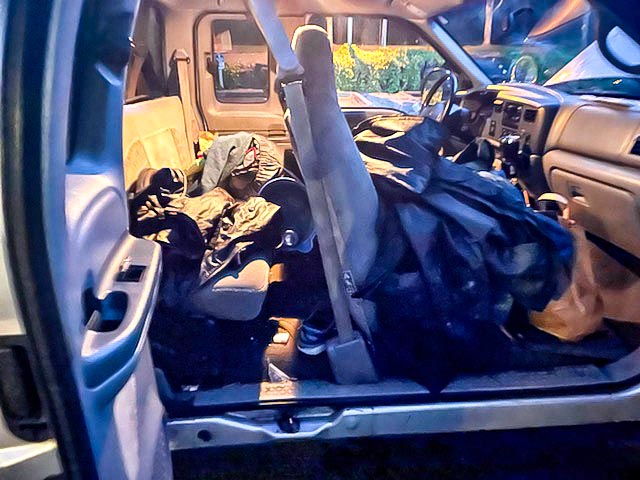 When cleaning the vehicle, the couple found Washington state benefits information of one of the possible car thieves.
According to Pratto, the DSHS paperwork they found belongs to a person convicted of auto thefts and residential burglaries. The couple shared the name and photo of the suspected car thief with the Lynnwood Times, which is now in the hands of law enforcement.
"The truck smelled like a homeless camp – musky and dirty," Pratto said. "We sanitized everything when we got home."
Both Reed and Pratto are thankful for the many tips that led to the recovery of their truck; especially the tip from Mike Smith of Jim's Northgate Towing.
"We would have no idea where to even look for it [the truck] if it wasn't for Mike Smith. So, shout out to that guy because without him, we wouldn't have found our truck."