Volunteers needed for Mukilteo's Lighthouse Festival!
MUKILTEO, Wash., June 29, 2022 — Since 1966, the Mukilteo Lighthouse Festival has brought a surge of excitement to the City every fall. And with it being Mukilteo's 75th Anniversary, this year's festival will be no exception. "It's Mukilteo's 75th, so we're going to host that celebration for the City," says Candace Felt, the President of the Mukilteo Lighthouse Association. Hoping to put on the best Lighthouse Festival yet, the Mukilteo Lighthouse Association is actively looking for volunteers.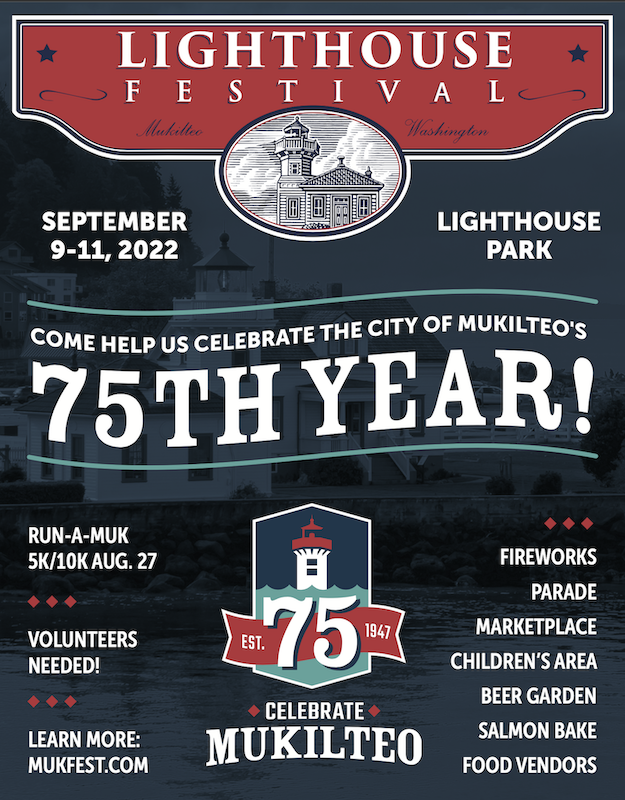 The festival will span three days, Sep. 9 – 11, and include a parade, beer garden, marketplace, children's area, entertainment, a variety of food trucks and booths, and of course, fireworks! There will also be a 5k/10k 'Run-a-Muk' marathon two weeks before the festival.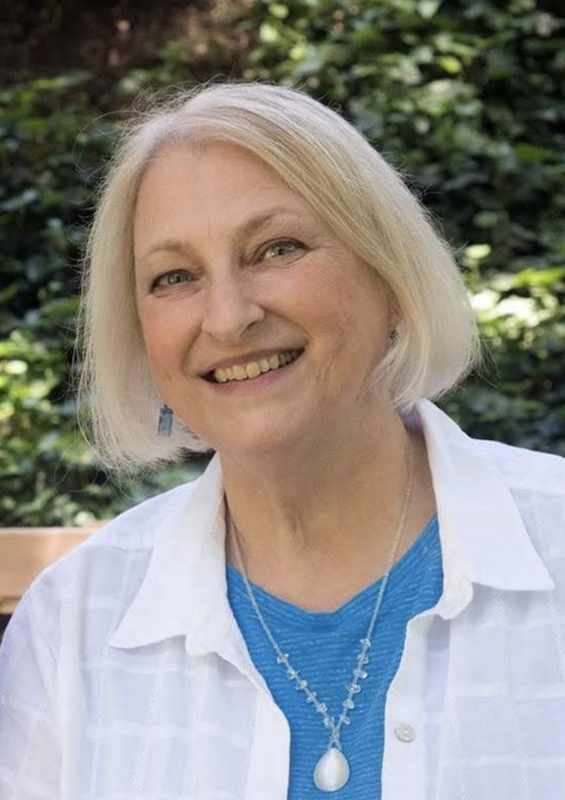 "All of this is to celebrate and promote family and community," says Felt. "This event is the complete package that allows for the perfect blend of businesses, food, nonprofits, and locals to meet, network, and relax as we head into fall."
But such a momentous celebration would not be possible without volunteers working behind the scenes. "There's only 12 of us working on it now," says President Felt. "In my perfect, fantasy world, we'd have about 50 [volunteers]." Volunteer positions range from traffic and gate support to social media management. Felt is also looking for a Master of Ceremonies this year.
President Felt says that volunteering is "a great way to get involved in your community, get to know more people, and we do have a lot of fun. We also honor our volunteers afterward with a special celebration dinner in the Point Elliot room at the Rosehill Community Center—that's about mid-October, and it's really fun. We have prizes and games and a nice dinner."
Felt, a volunteer herself, believes that volunteering is a way to honor Mukilteo. "That's why I do what I do," she explains. "I really want to give back to the community that's given me so much. I've lived here for over 28 years, and I love this community. I raised my kids here. And now that I'm an empty nester, getting back out there and getting involved has helped me remember where I've come from and what this community has done for me, even during the pandemic."
To become a volunteer, click here and fill out the volunteer application form. Readers interested in volunteering can also email info@mukffest.com or call (425) 353-5516 for more information. The 2022 Mukilteo Lighthouse Festival is only 70 days away!