MUKILTEO, Wash., September, 14, 2021 – A few sprinkles of rain could not dampen the smiling faces at the Mukilteo's Lighthouse Festival held at Lighthouse Park September 10 through 12.
The festival returned a year after the COVID-19 shutdown with live music, rows of vendors, food trucks, a beer garden, lighthouse tours, parades, and more thanks to the Mukilteo Lighthouse Festival Association (MLFA), a community-led nonprofit.
Friday kicked off the three-day event with a salmon bake, scavenger hunt, and a dance party to end the evening. Live musical performances by JoMomma, Engage, and Groove Nation blessed the stage of the beer garden where Tapped Alehouse poured a variety of beers by Deschutes brewery, as well as cider, seltzers, and wine.
On Saturday the MFLA held a parade that marched down Harbour Point Boulevard, launching off the second day of festivities. Magicians, Taekwando martial artists, and the Reptile Man took the stage while the historic lighthouse opened up for tours. The beer garden resumed its concert series featuring the performances of Kyle Nichols, Ethan Tucker, The Brudie Brothers, The Poachers, Smazmatics, and Aphrodisiacs. At dusk, a fireworks display illuminated the overcast sky over Possession Sound where friends and family picnicked on the beach.
Sunday closed out the weekend with the 5 and 10 K Run-A-Muk marathon beginning at Rosehill Community Center toward Totem Park where runners took in sights of ferries and islands while enjoying the salty, sea breeze air.
Returning to the festival were Puget Sound's very own Rogues of Puget Sound pirates providing piratical acrobatics, combat, and entertainment dressed like salty dog skallywags. The Rogues of Puget Sound host summer camps for children, entertain at retirement homes, and help in their community.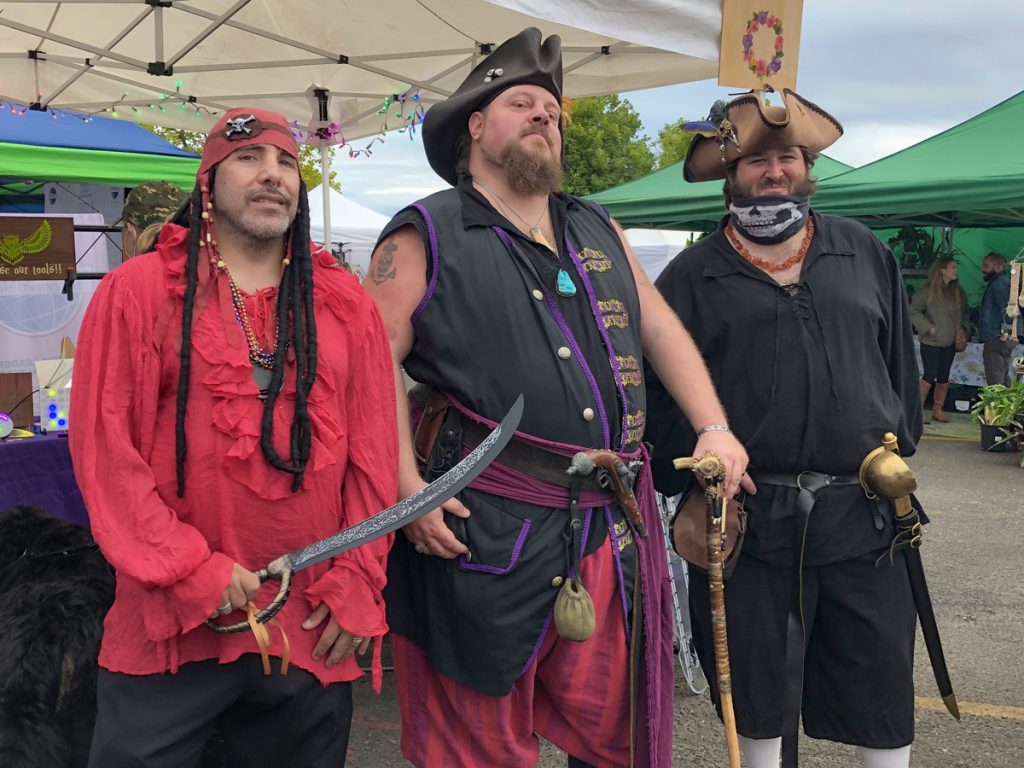 "We are an all-inclusive, all-ages, all-gender pirate group just for anybody to come out and entertain with. We're always looking for fun things to do," Shipwreck, the lead pirate, told the Lynnwood Times.
The Rogues of Puget Sound are a nonprofit group that donates its tips to charities and children's organizations to give back to the community.
Book readings, crafts, splatter paint art, and carnival games provided hours of entertainment for youngsters.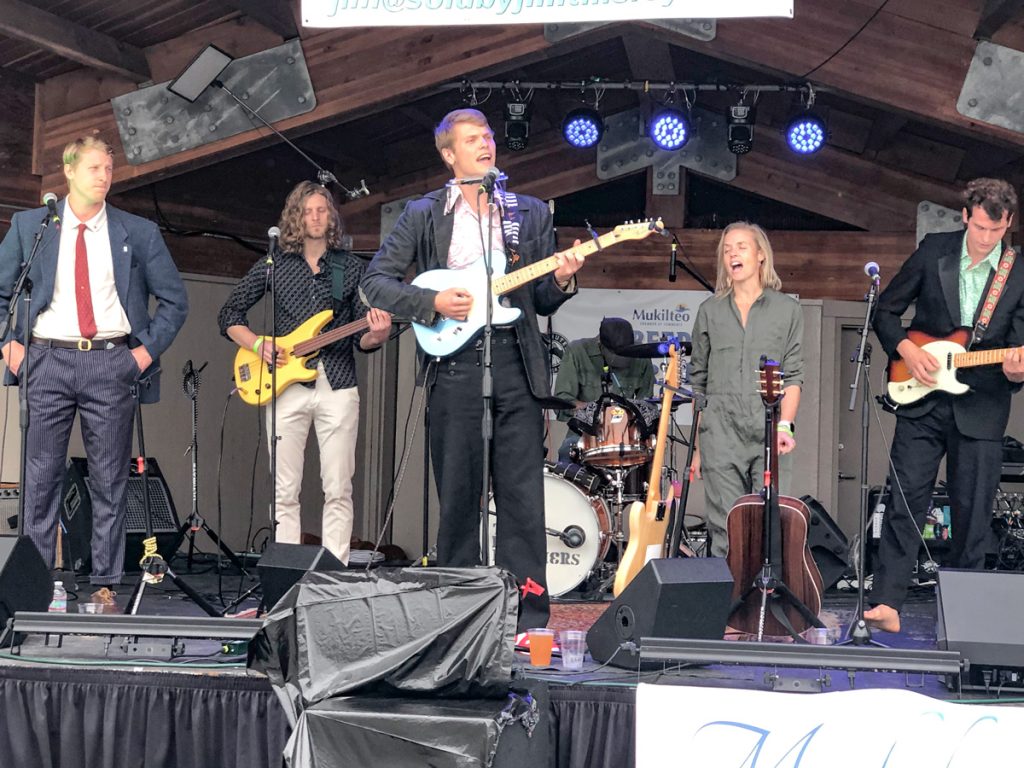 To fuel three day's worth of activities was an assortment of drool-worthy food vendors including Kiwanis Salmon Bake with their fresh king salmon, Diedrich Espresso with Hong Kong bubble waffles, Gip's Down-Home BBQ with ribs and Philly cheesesteaks, Gugu International LLC with savory crepes, JJfroyogo with frozen yogurt, Julie's Lumpia Hut with authentic Filipino food, Kettle and Pop with freshly popped kettle corn, Papa's Murphy's pizza doing what they do best, ROAD DAWG with specialty hotdogs, Sugar & Spice donuts, Sweet Art Cotton Candy with cotton candy animals, The Food Atlas with Indian street food, and Truly Mediterranean with fish tacos and salmon buns.
The success of Mukfest's return could not be made possible without the support of the following sponsors:
University Mechanical Contractors
Alaska Airlines
Wells Fargo
Pacific Seafood
Western Display Fireworks
Beacon Publishing
Paine Field
Port of Everett
OLP Outdoor Lighting Perspectives
Tapped Mukilteo
Boeing
Community Transit
Guardian Security
Washington Bev's Auto Licensing Inc.
Birch Equipment
City Wide Fence Company
Evergreen Print Solutions