Three Lynnwood Police Officers injured when evidence exploded
LYNNWOOD, Wash., July 16, 2022 – A source told the Lynnwood Times that shortly after 10 a.m. on Saturday, July 16, three Lynnwood Police Officers were injured when evidence that was being processed exploded inside the police station.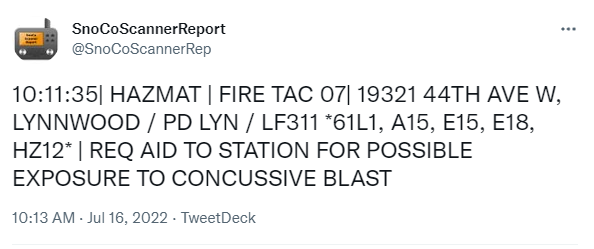 All three officers were sent to hospital and have been released with nonlife threatening injuries. Both the Washington State Patrol and the Bureau of Alcohol, Tobacco, Firearms and Explosives are investigating the incident.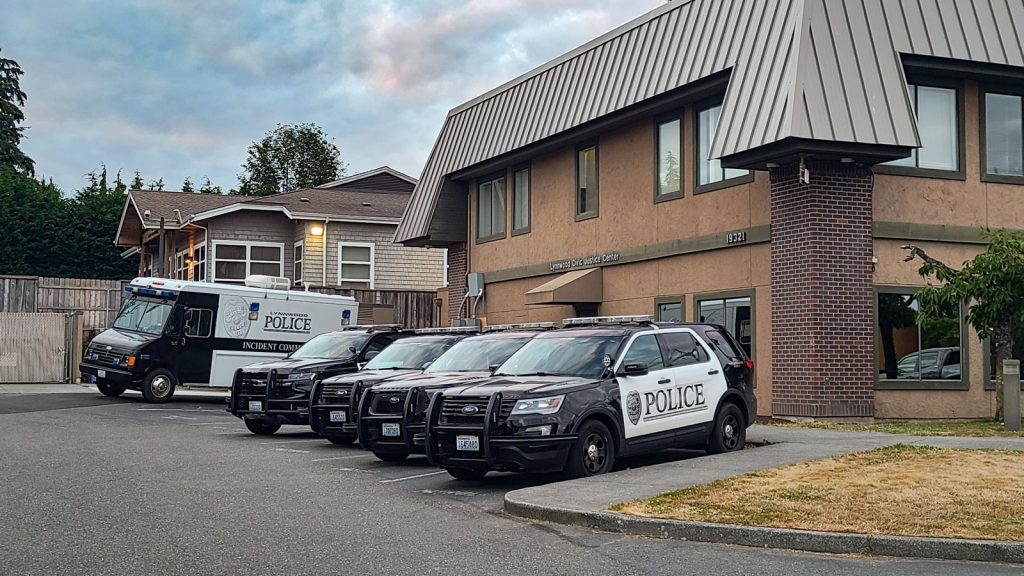 The Lynnwood Times is awaiting a response from LPD on key details in Saturday's incident: where in the Lynnwood Police Station did the explosion occur, how was the evidence handled prior to the explosion, what caused the explosion, the type of explosive hazard, risk or exposure to others in the building, was any other evidence impacted by the explosion, who were the officers taken to the hospital, the extent of the injuries of the officers and when they will be returning to duty. It is also unknow the details of the case linked to the explosion.
Developing story…