Allegations of false political advertising against Rep. Sutherland
SNOHOMISH COUNTY, Wash., July 17, 2022 – Rep. Robert Sutherland (R-Granite Falls) who is running for re-election in the 39th Legislative District is again facing controversy from those within his own party, this time it involves allegations of false political advertising.
In a political mailer received by voters over the weekend, Rep. Sutherland claims he is endorsed by Snohomish County Sheriff Adam Fortney. After receiving emails from residents questioning the validity of the endorsement claim, the Lynnwood Times confirmed with Rep. Sutherland he never asked for the sheriff's endorsement for 2022 and that this was an endorsement from his 2020 campaign run.
"I haven't reached out to Adam to ask for his endorsement," Rep. Sutherland told the Lynnwood Times. "The last line were endorsements from 2020, and I state that."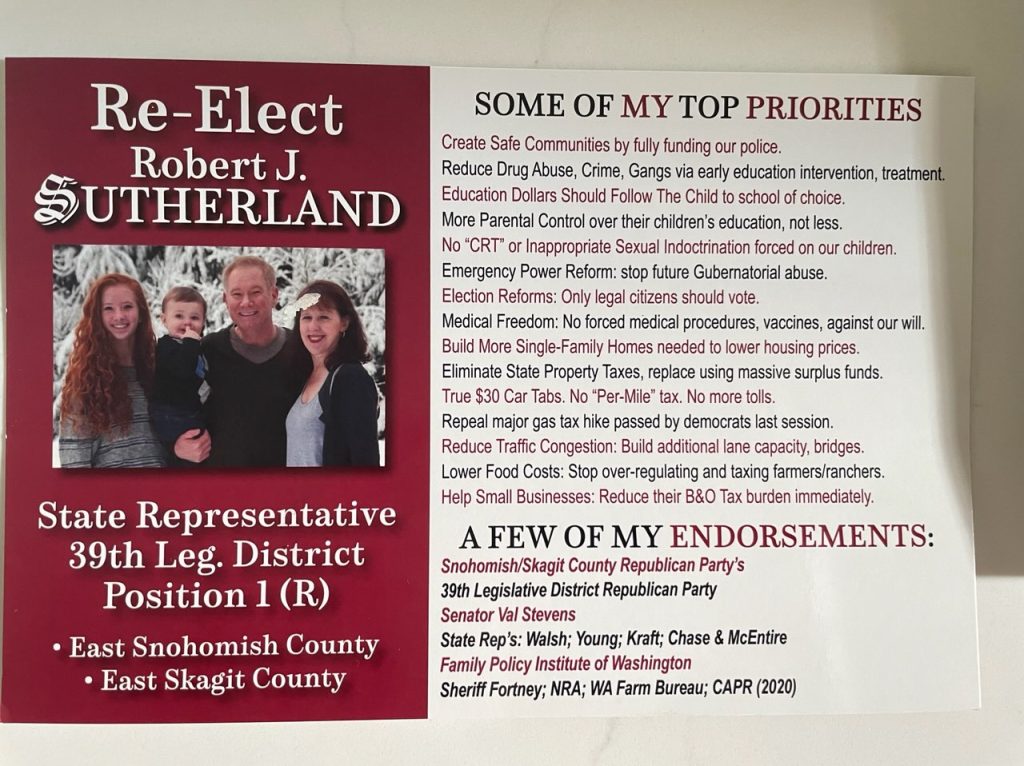 The "last line" Sutherland is referring to is under a section of the mailer titled, "A FEW OF MY ENDORSEMENTS." There he lists several endorsements but, in the list's last line it reads: "Sheriff Fortney; NRA; WA Farm Bureau; CAPR (2020)."
Former Snohomish County Republican Chair Debbie Blodgett and other prominent Republican leaders shared with the Lynnwood Times that in their opinion Sutherland's political mailer is misleading voters to assume he has the endorsement of Sheriff Fortney when in fact he does not.
"Rep. Sutherland is making false claims for some of his endorsements for the current year's election," Blodgett wrote in a statement to the Lynnwood Times. "Why would you put endorsements for 2020 on a mailer to go out to the public? In my opinion this is definitely false advertising."
The Public Disclosure Commission (PDC) clearly states that according to RCW 42.17A.335(2) it is illegal to sponsor a political advert, in this case a mailer, that "directly or indirectly implies a candidate has the support or endorsement of any person or organization when the candidate does not."
When asked if he could have worded the mailer more clearly to prevent the perception of malice, Sutherland responded to the Lynnwood Times, "I believe I clearly stated on my website that Adam (and others) were prior endorsements (although I didn't list the years) and I did list the year on my mailer. Why would anyone get confused?"
At the very top of the endorsement section of Rep. Sutherland's campaign website, is a picture dated 2019 of Rep. Sutherland with Sheriff Fortney. After scrolling almost to the end of the endorsement page, is a sub-header titled, "Prior Endorsements" where the Sheriff's name is listed without a year displayed.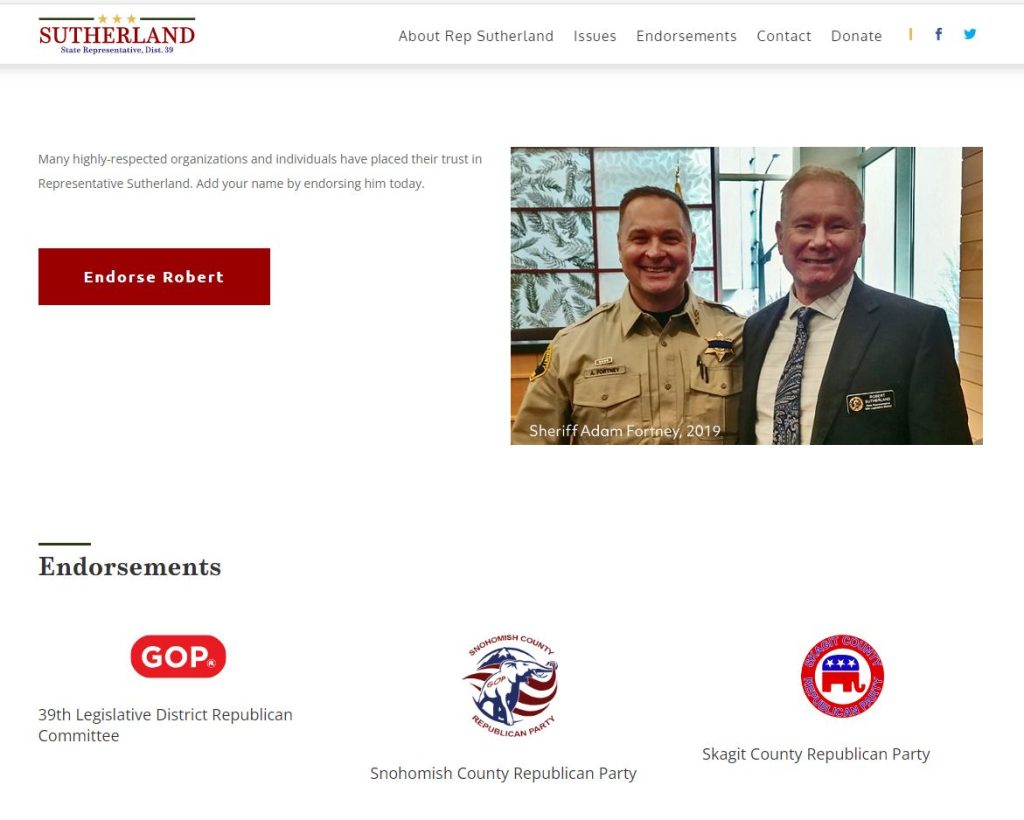 The Lynnwood Times noted a change in Sutherland's endorsement page between the time of questions sent to Sutherland and his response. During this period, an endorsement from the National Federation of Independent Business was added and an endorsement from Republican 38th Senatorial candidate Anita Azariah was removed.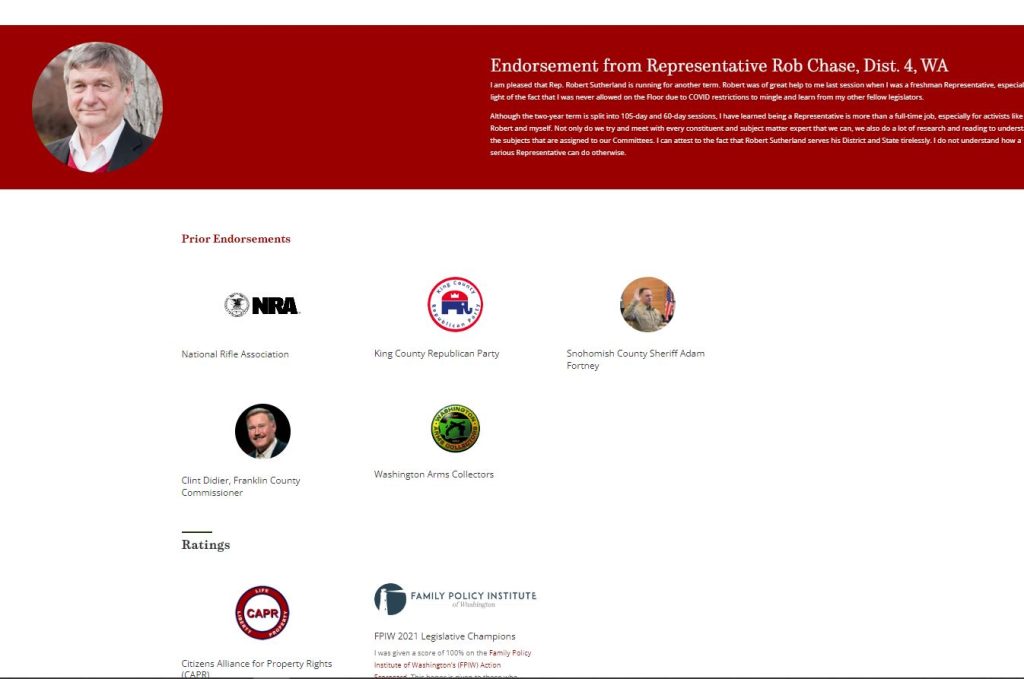 Snohomish County Sheriff Fortney declined to provide a comment on the allegations of false political advertising by Rep. Sutherland. However, according to the PDC, Sutherland's Republican challenger Snohomish County Councilman Sam Low received a campaign contribution from Sheriff Fortney on July 11, 2022. Also, according to the PDC's Open Data Program, Rep. Sutherland has never received any campaign contributions from the Sheriff.
The Lynnwood Times has confirmed that Sutherland's Republican challenger, Sam Low, received the sole endorsement for the 39th Legislative District by both the Snohomish County Deputy Sheriffs Association and the Washington Council of Police & Sheriffs and that no other law enforcement association has endorsed Rep. Sutherland by the time of this article.
On March 25, the State of Washington House of Representatives issued a formal reprimand against Rep. Sutherland for inappropriate behavior towards the Sergeant-at-Arms, a law enforcement officer. Also, the House found that Rep. Sutherland acted in a retaliatory manner when he filed a counter complaint and spoke to the press disparagingly about the Sergeant-at-Arms. According to the formal letter of reprimand, the Legislative Ethics Board is continuing with its investigation.
Just two weeks ago on July 1, Thurston County Superior Court Judge Mary Sue Wilson dismissed a lawsuit lead by Rep. Sutherland and five others, claiming vaccination requirements for lawmakers conducting business in the House of Representatives were discriminatory and a violation of rights and freedom.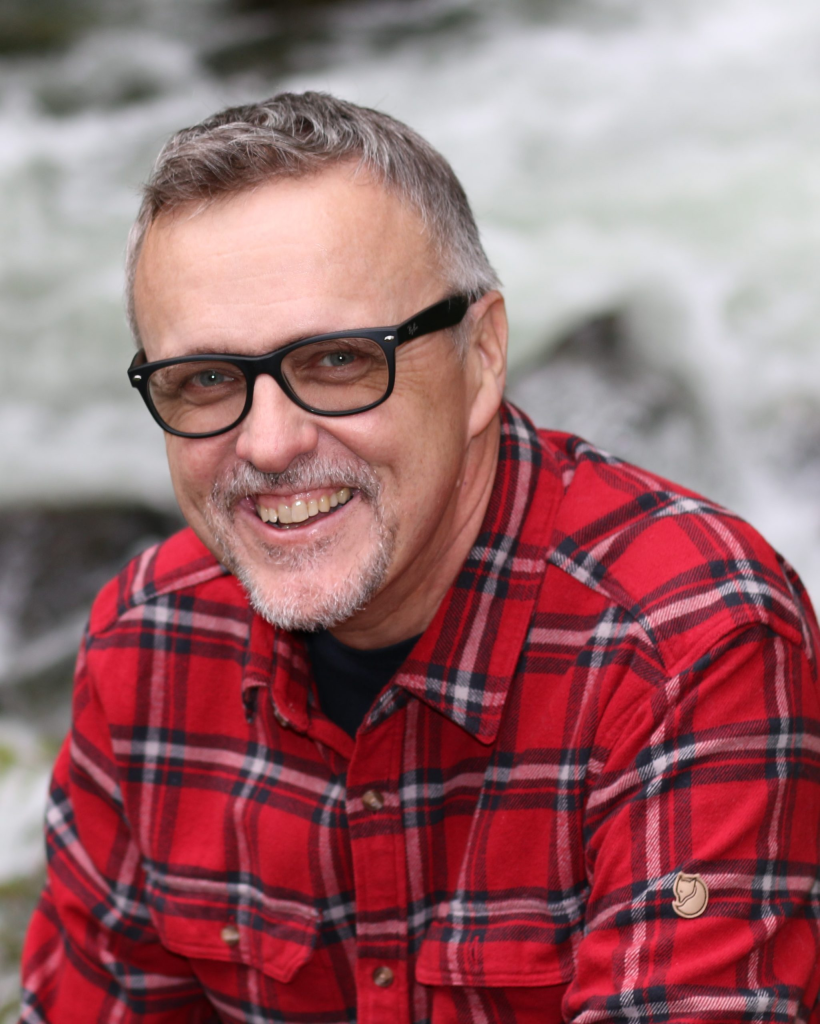 In addition to Councilman Sam Low, Rep. Sutherland is facing two other challengers, democrats Karl de Jong and Claus R Joens.
In a statement to the Lynnwood Times, 39th House candidate Claus R Joens shared that Sutherland should issue a retraction.
"If he provided inaccurate information, he [Sutherland] should print a retraction," Joens said. "Anyone can make a mistake, but if one does, you should take the steps to fix it."
Joens continued, "It is my understanding that Sutherland hasn't sponsored any legislation that he did on his own during his four years in the legislature. He has signed on to others but not sponsored his own stuff.
"I'm the only candidate with unwavering support for women's reproductive rights," said Joens. "I support a constitutional amendment, so women's rights don't depend on who is elected in Olympia every year. We need two-thirds to codify law for it to become a constitutional amendment. I will push for this."