Lynnwood Times journalists win multiple WNPA 2022 Better Newspaper awards
OLYMPIA, Wash., July 28, 2022 – The Lynnwood Times is proud to announce it will be receiving multiple awards at Washington Newspaper Publishers Association's (WNPA) 135th annual Convention this October 7 through 9 as part of its 2022 Better Newspaper Contest.
Washington Newspaper Publishers Association is an advocate for community newspapers, freedom of the press and open government. The association is dedicated to helping members advance editorial excellence, financial viability, professional development, and a high standard of publication quality and community leadership.
Reporters who will be winning one or more award, in the categories of News and Digital, are Bo John Brusco, Kienan Briscoe, Mario Lotmore, and Olivia Thiessen.
The awardees will learn more about their specific awards, and how many they receive, at the BNC Awards Ceremony on Saturday, October 8.
About award-winner Mario Lotmore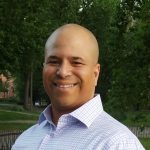 Lynnwood Times Publisher Mario Lotmore is originally from the Bahamas and for the last seven years has called Mukilteo, WA his home. Having lived in every region of the United States has exposed him to various cultures, people, and approaches to life.
Lotmore created the Lynnwood Times to represent the character of a diverse and growing Lynnwood believing the launching of the city's community newspaper will only help bring neighborhoods together.
Lotmore was an industrial engineer by trade and proven success implementing and managing lean accountable processes and policies within his eighteen years of operations excellence, strategic development, and project management in the aerospace, manufacturing, and banking industries. Over his career he has saved and created hundreds of union and non-union jobs. Lotmore is the President of a Homeowner Association, an active Science Technology Engineering and Mathematics volunteer in his community, and former Boeing 747 Diversity Council leader.
Lotmore's talent is finding "that recipe" of shared destiny to effectively improve the quality of life for others.
Lotmore has 1215 articles and counting with the Lynnwood Times.
About award-winner Bo John Brusco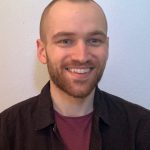 Reporter Bo John Brusco earned his BA in English Education in 2018 and a MA in New Media Journalism in 2021. In addition to writing for the Times, he periodically contributes to considerthis.one.
Brusco values local news stories and believes they play an integral role in maintaining a healthy community.
Brusco been with the Lynnwood Times since 2021 contributing 159 articles and counting.
About award-winner Kienan Briscoe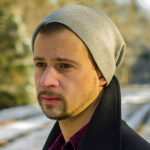 Reporter Michael Kienan Briscoe (who's preferred name is his middle) has a BA in Journalism from Arizona State University and has worked as a reporter for a variety of publications and organizations throughout both the New York City and Seattle areas. In addition to being a staff writer for the Lynnwood Times he contributes special reports to Pulitzer Prize finalist the Puget Sound Business Journal and has contributed to campus news at the University of Washington.
When he is not reporting he enjoys writing fiction, authoring three novels and a book of poetry, playing music, reading, and getting outdoors.
Briscoe has been with the Lynnwood Times since 2021 and has contributed 247 articles and counting.
About award-winner Olivia Theissen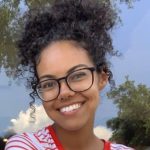 Reporter Olivia Theissen graduated with her master's in Curriculum and Instruction in English in 2020. While completing her degree, Olivia worked as a college grammar and composition teacher and wrote for various magazines and websites. She spent the last year writing secondary English and history textbooks but has recently shifted gears to focus on writing for the media.
Theissen believes journalism is the greatest tool within a free society and is passionate about bringing truth to local citizens.
Theissen has contributed 32 articles to the Lynnwood Times.