Chase Bank Mukilteo robbed for second time in six months
MUKILTEO, Wash., August 11, 2022 — At approximately 2:30 p.m. today, Mukilteo Officers responded to the 3900 block of Harbour Pointe Boulevard Southwest for a robbery that occurred at Chase Bank. This is the second time the same bank has been robbed this year.
The suspect entered the bank and jumped over the counter and took an undisclosed amount of money. There did not appear to be any weapons involved. The suspect exited the bank and was last seen heading south towards Harbour Pointe Boulevard Southwest. Officers contacted staff at the location and there were no reports of any injuries.
A K9 track was conducted with help from neighboring agencies but the suspect was not located. A Mukilteo PD Detective also deployed a drone to assist in the search.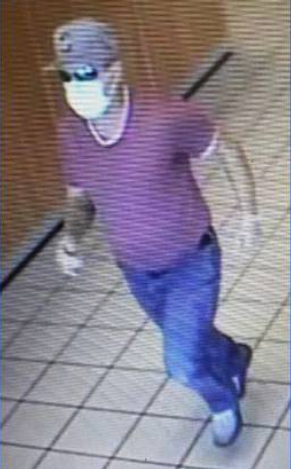 The suspect is described as a white male in his 50s and about five feet seven inches. The suspect was wearing a maroon shirt, blue jeans, grey and pink Seattle Mariners hat, clear gloves, brown shoes, a yellow facemask, and dark colored sunglasses.
There is no threat to the public. The case is currently under investigation by the Mukilteo Police Department in cooperation with the Federal Bureau of Investigations.
If you were in the area at the time of the incident and have any additional information, please email crimetips@mukilteowa.gov.
On January 25 of this year, the same Chase Bank was robbed by a suspect is described as a white male in his late 20's to early 30's and about five feet eight inches tall with a slender build and thin face and dark blonde hair. It is unknown if the two robberies are related. Below is video from the January 25th robbery.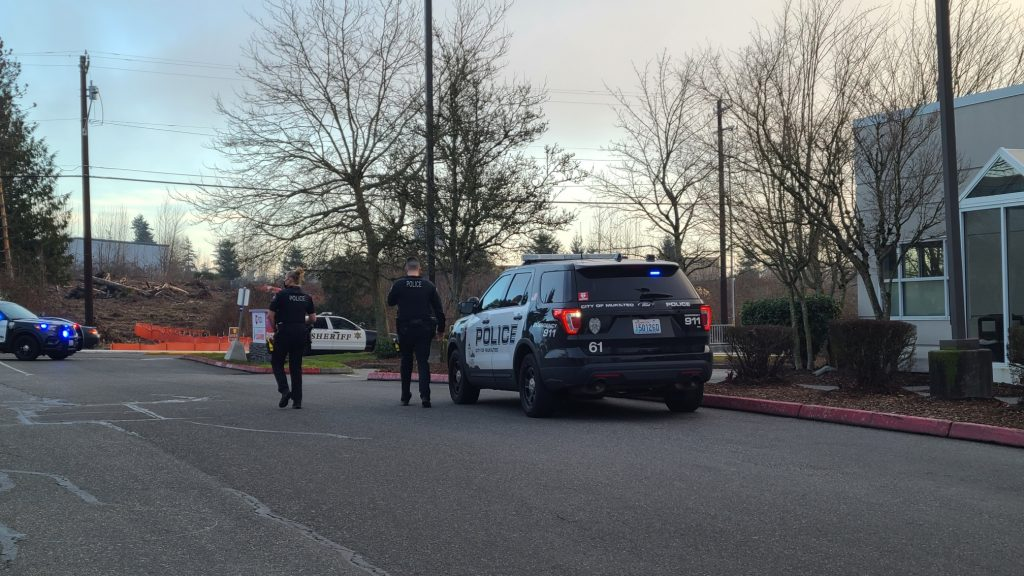 There are no further details at this time.