Mill Creek's DRCC site: 19 acres of potential
MILL CREEK – Most of the City of Mill Creek has been developed out but there are at least 19-acres that have not. The City acquired this acreage, spread across four parcels of land adjacent to Mill Creek Sports Park – the Dobson, Remillard, Church, and Cook (or DRCC for short) sites – over the last 15 years and are currently in the process of figuring out what to do with it.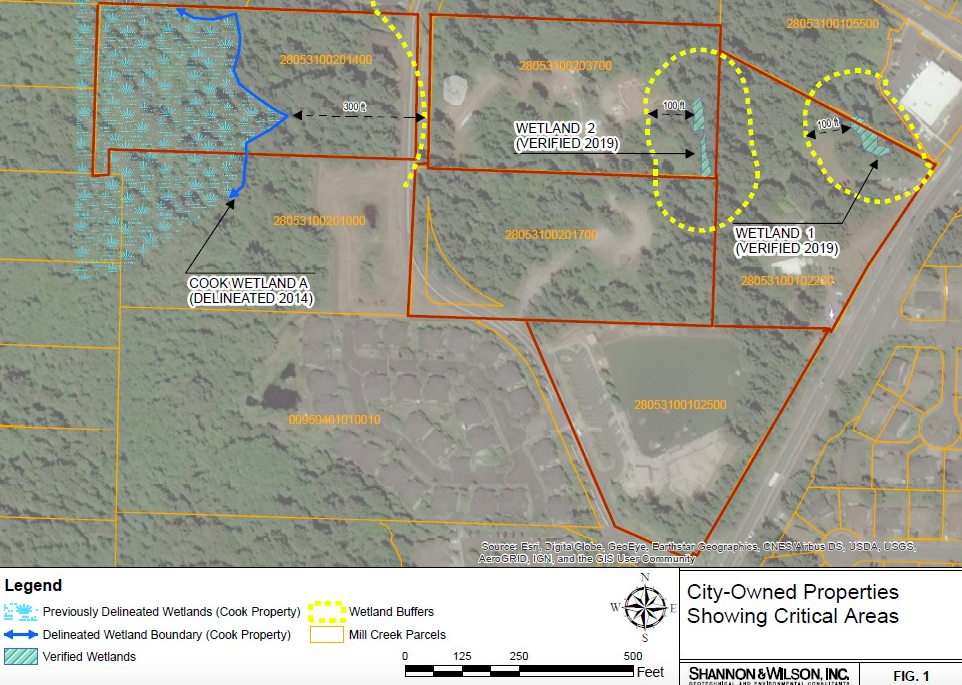 Although the properties were purchased 15 years ago, the City has only begun its planning last year and due to some setbacks like COVID and prioritizing the Mill Creek Fire Annex, are now moving forward with site planning after securing some state funds.
During the last legislative session, state representatives were able to secure about $200,000 for the City to use during its next steps in planning for the DRCC properties. The money was placed in the state's capital budget as part of its mid-biennium budget adjustment. The City is planning to use these funds for additional community surveys, additional in-depth needs analysis, and working with a consultant to determine further what might be planned and developed for the DRCC site.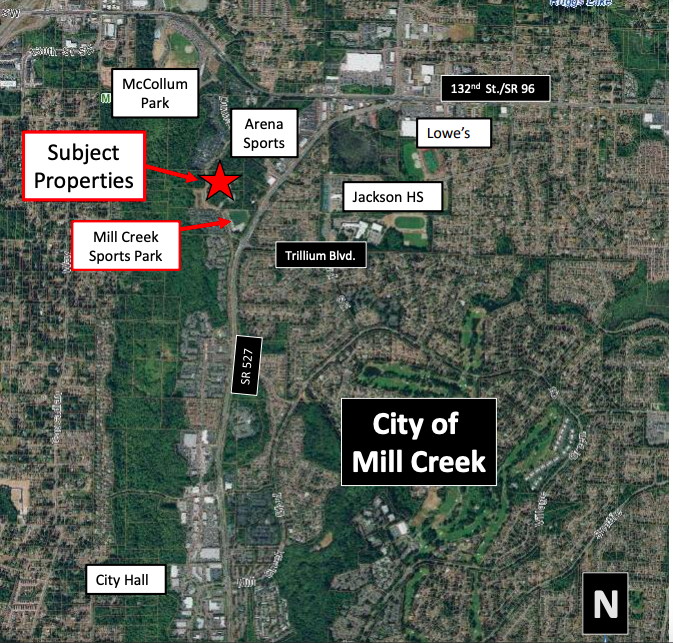 "I'm really excited about the DRCC and where we're moving with the property," Stephanie Vignal, Mayor Pro-Tem for the City of Mill Creek said.
The City is leaning towards utilizing the land for something all of Mill Creek's community can use, such as ballfields or a recreation center, or for educational, entertainment, commerce, or municipal uses.
A survey was conducted last year, March 15 through March 31, to ask the public their thoughts and the findings were published just a few months ago. The brief survey that consisted of 11 both closed and open-ended questions received 1,210 participants of which approximately 60% were Mill Creek residents.
Many of the participants believed Mill Creek lacked performing arts, dog parks, swimming pools, senior centers, parks, library, sports parks, disc golf, and a community center as far as amenities go. When asked how satisfied survey participants were with aspects of living, working, or visiting Mill Creek (on a scale of 1 to 5) the average participant was least satisfied with the City's arts and cultural arts amenities, and most were satisfied with the City's safety and security.
"I'm not super artsy, but I also can't think of anything in Mill Creek that has to do with arts unless it's through school or a private business," one survey participant wrote. "A small children's theater or dedicated place for performances, speaks, etc. would be nice…like the Lynnwood Convention Center or the Rose Hill Community Center in Mukilteo."
As far as what the public would like to see the DRCC used for: 64% preferred the land to be used for recreational purposes (like a park or playground), 43% preferred it to be used for cultural arts (such as performing arts) or other public use such as a community center or library, 13% preferred the City not develop the land at all, and just 4% preferred it to be used for municipal or lodging (such as hotel) purposes.
Another common theme participants wished to see was the land be able to be used by a variety of age groups and backgrounds.
"[I'd like to see] a place to recreate. A welcome area for sports, kids to play, farmers market, walking trails, music concerts for local artists and schools, a building with multi-use space to accommodate interested parties," another survey participant wrote.
The City put out its Request for Qualifications (RFQ) from consultants to help it craft a Master Plan and the Statements of Qualifications (SOQ) from interested vendors are coming in now. Staff will evaluate each proposal and speak with potential vendors to select the vendor or team of vendors that can help us develop the master plan over the next 12 to 18 months.
"We anticipate that the Master Plan will provide general information about the capacity of the site and the site development requirements like wetland protection, stormwater infrastructure, and frontage improvements required for any development," said Mike Todd, Public Works Director for the City of Mill Creek.
The planning effort will also look at possible funding approaches and a sequence of projects that will build out an adopted Master Plan over a period of years. Assuming staff receives responsive SOQs from vendors in August and can vet those vendors, Council will be asked to authorize the City to enter into a contract with the selected vendor as early as late September. The actual work on the plan, including public outreach and discussions with possible partners, would begin shortly after that.