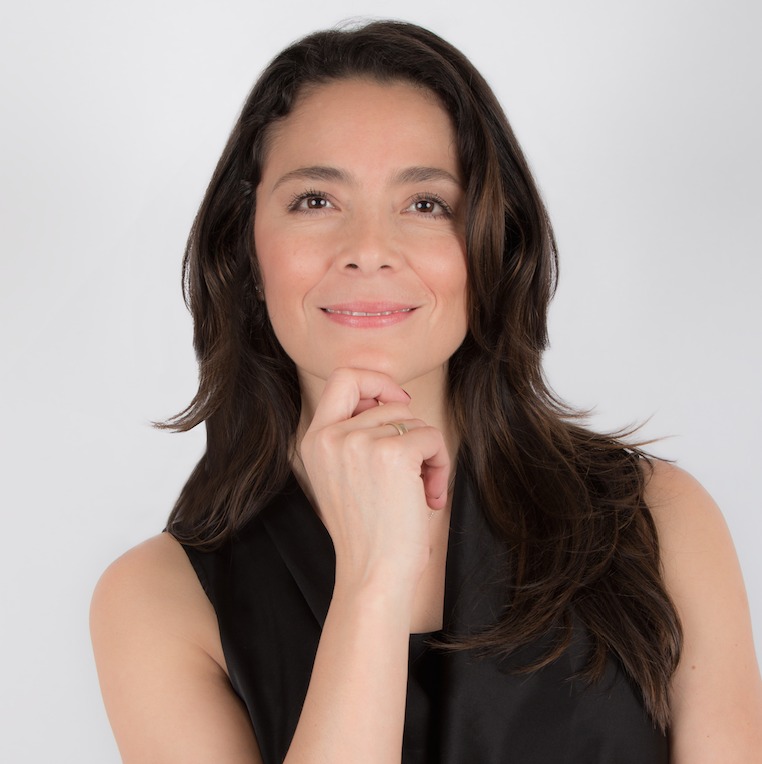 LYNNWOOD, August 30, 2022—Lynnwood Councilwoman Dr. Julieta Altamirano-Crosby will seek the Democratic Precinct Committee Officer nomination for appointment to the Snohomish County Council District 3, to fill the vacancy left after the resignation of Councilwoman Stephanie Wright.
Councilwoman Altamirano-Crosby currently serves on the Lynnwood City Council and succeeded Snohomish County Councilwoman Stephanie Wright as the current Chair of the Board of Health for the Snohomish Health District. She was recently appointed to the Volunteers of America Steering Committee of the Lynnwood Neighborhood Center located on the grounds of Trinity Lutheran Church that will provide behavioral health, childcare, and medical services to community members.
"Snohomish County deserves a council, representative of its diverse make up," said Dr. Julieta Altamirano-Crosby. "It is time we have a qualified woman of color on the County Council."
According to the 2020 U.S. Census Bureau, District 3 is home to the most ethnically diverse city in Snohomish County, Lynnwood, with 46.4% of its growing population represented by people of color. Overall, nearly 36% of the district are people of color, and 21.5% of its residents are foreign-born.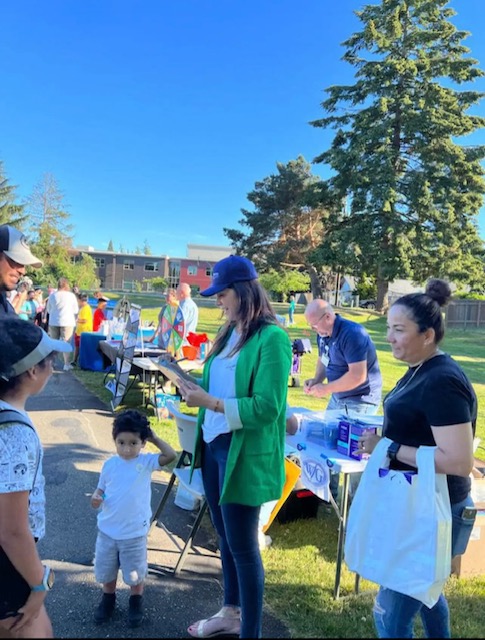 "The strength of our district resides in its people, its businesses, and its centers of learning," said Councilwoman Altamirano-Crosby.
District 3 has grown into a vibrant community with a strong economy including many family-owned businesses, quality neighborhoods and a wide range of community amenities. Our district generates some 33% of all revenue for the county, our youth has access to cutting-edge research opportunities thanks to Edmonds College, our district is not only the home to the Port of Edmonds, Sound Transit's light rail transit center, and Community Transit's Orange Line, it is also undergoing a transformation to provide affordable housing for thousands of people.
"Growing up, my family raised me with the values to always work hard, keep learning and give back to the community," said Dr. Altamirano-Crosby. "Health, housing, infrastructure and education are the key focus areas for our district."
As an immigrant working together with underrepresented and underserved members of our community, uniquely qualifies me to ensure their needs will be addressed and their voices represented equitably at the County level.
Councilwoman Altamirano-Crosby has been a tremendous force helping the most vulnerable among residents in the county by volunteering with the Lynnwood Food Bank, the Refugee and Immigrant Service Northwest, and assisting with statewide COVID efforts. She is a member of the League of Women Voters of Snohomish County, a Stakeholder Member of Re-opening of Washington Schools for 2020-2021 school year, and a Board member on the following organizations: Lynnwood Food Bank, Community Leadership Board of the National Resource Center for Refugees, Immigrants, and Migrants (NRC-RIM), and the Foundation for Edmonds School District.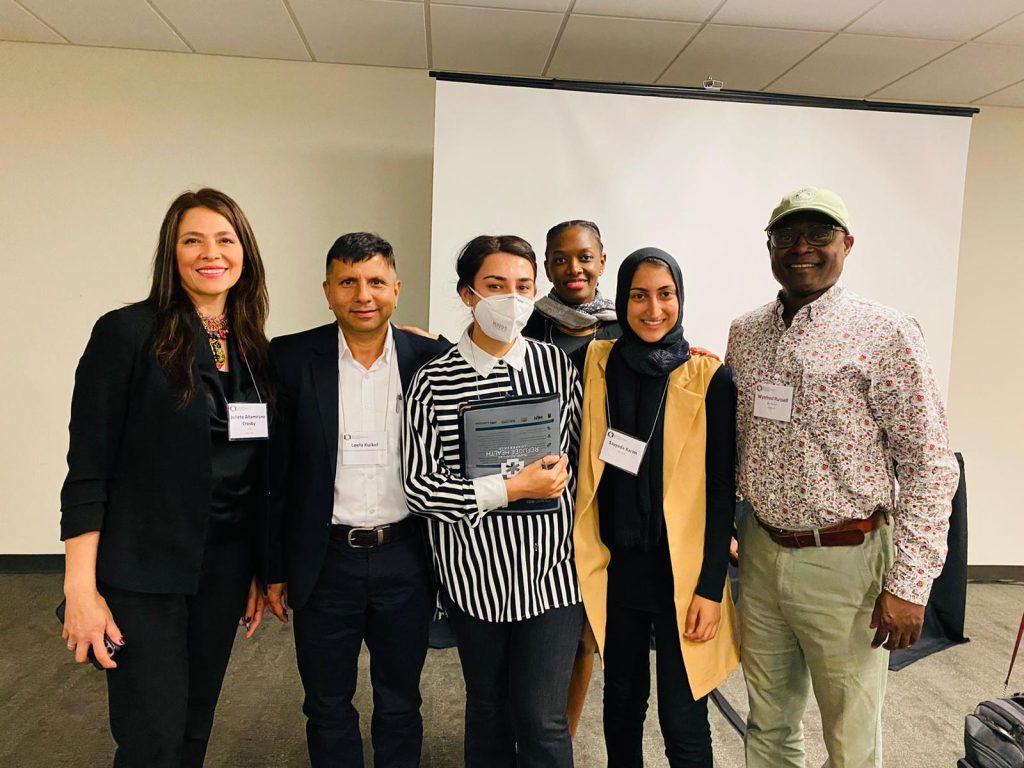 Dr. Altamirano-Crosby is a trained researcher who earned her Ph.D. in Social Communications, as well as a Certificate in Race, Equity, and Leadership from Harvard University. She also holds a M.E.D. in Educational Leadership from Seattle Pacific University. She is involved in research projects about Latinos in education in Washington. She has presented her research at the National Catholic Educational Association (NCEA) Convention in San Diego, California, and at the Washington Education Research Association (WERA) Conference in SeaTac in 2016, in addition to the International Conference hosted by the Janusz Korczak Association of USA in 2018.
Councilwoman Altamirano-Crosby was asked to speak at the 2022 North American Refugee Health Conference at Cleveland, OH on "Lessons Learned from the Community Leadership Board at NRC-RIM" and "Practical Tips for Conducting Qualitative Interviews with Refugee, Immigrant, and Migrant Communities". In 2020, she spoke on "Engaging Latino Families as Partners in Learning" at an Atlanta conference of the Association of Independent Liberal Arts Colleges for Teacher Education. Dr. Altamirano-Crosby also presented "De Boca en Boca: communication strategies among Latino Parents who feel invisible" at the fifth International Colloquium on Languages, Cultures, Identity, in Schools and Society in Soria, Spain in 2019.
Councilwoman Altamirano-Crosby has over a decade of non-profit and community organizing experience. She is the co-founder of the WAGRO Foundation, a non-profit 501(c)(3) whose primary focus is to provide resources to people or groups who belong to marginalized and underserved communities.
During the COVID-19 pandemic, WAGRO has partnered with UW Harborview Medical Center and Snohomish Health District to bring COVID-19 testing to Snohomish County. She has received numerous awards, including the Snohomish County Human Rights Award in 2017, the Distinguished Alumni Award at Everett College Community 2019, and was named the Seattle Pacific University Medallion Award Honoree in 2020.
In 2018, Governor Jay Inslee appointed Dr. Altamirano-Crosby as a Commissioner to the Washington State Commission on Hispanic Affairs and in 2019, to the Humanities Washington Board of Trustees. She was recognized by SPIRIT 105.3 as an "unsung hero."
"Preparing for change is my field of expertise as a researcher," said Dr. Julieta Altamirano-Crosby. "With a long track record of leading successful collaborations between community members and government projects, I would be honored for the Snohomish County Councilmembers to appoint me to serve the residents of District 3."
---
Content Source: Lynnwood Councilwoman Dr. Julieta Altamirano-Crosby press release
Editor's Note 10:43 p.m. 8/31/2022: Lynnwood Councilwoman Dr. Julieta Altamirano-Crosby obtained her degree from the University of Havanna. However, this is via a program from her hometown of Universidad Autónoma de Guerrero.