Edmonds Resident Chris Eck formally announces interest in filling the recently vacated County Council District 3 Position previously held by former Councilmember Stephanie Wright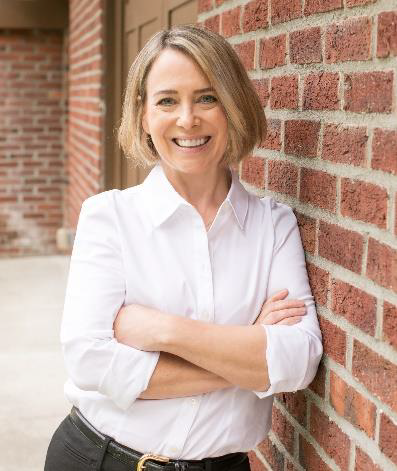 Edmonds, WA August 31, 2022 – Snohomish County Planning Commissioner Chris Eck will seek the Democratic Precinct Committee Officer Nomination to the Snohomish County Council District 3 position, after Council Member Stephanie Wright announced her resignation on August 29th.
Eck is currently the Deputy Chief Operating Officer at Volunteers of America Western Washington and served as the Chair of the City of Lynnwood Planning Commission, until she recently moved to Edmonds after being a longtime resident of Lynnwood.
"I have so much respect for how Council Member Wright advocated for all community members here in District 3 and across the county. I want to carry forward her effectiveness at working with others from diverse perspectives to the benefit of our entire community. I can bring to the council my experience in operations management, on the planning commissions, and as well as in non-profit leadership to look at the issues from all sides. These skills and experience will be important as our district and county continues to experience rapid growth and works on solutions for issues that are priorities for our community, like housing and responsible development, strengthening our economic position and protecting jobs. At the same time, we need to do everything we can to preserve our community spaces and our environment," said Eck.
Commissioner Eck has years of experience in the nonprofit sector working with organizations that serve the most vulnerable in the county, including Edmonds and Lynnwood which make up part of District 3. This has given her a firsthand understanding of what many in the community face daily and what the growing needs are in areas like hunger prevention, quality early childhood education, community resource centers, personal support services, housing navigation and rental assistance. In addition to the County Planning Commission, Eck is a member of the Edmonds Tree Board, has served as the President of the Human Service Executives Council and on the United Way of Snohomish County Board. Eck also currently serves on the Leadership Snohomish County Education Board and is an Alumni of the Signature Class of 2018. She most recently ran for Lynnwood City Council in 2021, gaining a substantial amount of community support.
"I will continue to work hard for our community and make sure the diverse perspectives of our district are heard. Serving others is my calling – it is about focusing on our community's priorities, setting aside personalities, diving into issues to fully understand them, working on policy, and getting things accomplished. It will take being a partner at the table, speaking out for what is important, and knowing how to both lead and collaborate to make government work for everyone. Every day, I have the privilege of working for our community in my human services career and serving everyone on the County Council would be an honor," said Eck.
---
Content Source: Chris Eck press release