Dana Miles, 2023 Washington State Teacher of the Year
OLYMPIA, Wash., September 12, 2022—Washington School for the Deaf Work Experience and English Language Arts Teacher Dana Miles has been named 2023 Washington State Teacher of the Year, and Mount Vernon High School Multilingual Student/Family Liaison Veronica Gonzalez has been named 2022 Washington State Classified School Employee of the Year.
Both Miles and Gonzalez will move forward to the national competition for their awards. Dana Miles will compete for the National Teacher of the Year award, to be announced in Spring 2023. Gonzalez will compete for the national Recognizing Inspirational School Employees (RISE) award, administered by the U.S. Department of Education.
Dana Miles, 2023 Washington State Teacher of the Year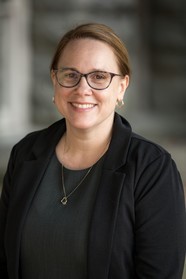 In Miles' Applied Bilingual Language Arts classes, she teaches English and American Sign Language interchangeably, preparing students for life after high school using real-world contexts like housing (such as comparing costs and types of housing), transportation (including bus training, directions, and car shopping), and more.
"Mrs. Miles is excellent at researching and employing instructional methods that intrigue and inspire her students," wrote Jason Cox, Secondary Principal at Washington School for the Deaf. "She works with students individually to ensure each one receives the best education possible before they graduate."
Working in the school's transitional Work Experience program, Miles works tirelessly to equip her students for the working world by teaching them to advocate for themselves. In her classes, students learn skills from résumé writing and workplace benefits to self-advocacy and understanding their rights under the Americans with Disabilities Act.
"Self-advocacy benefits all students from all walks of life," said Miles. "I am passionate about seeing my students develop self-advocacy skills because these skills will carry them far in life."
Miles, herself a part of the Deaf community, shares the way she advocates for herself with her students, and hopes they apply the strategies she learned in their own lives.
"Dana wants to make sure that her students are getting access to the resources and best education they can get, including Social Emotional Learning (SEL)," wrote Amy Blades, Washington School for the Deaf School Counselor. "Students with additional disabilities are at risk of being harmed or taken advantage of. Dana wants to make sure that they get education on self-advocacy, recognizing unhealthy behaviors in themselves and others, trusting their intuition, learning communication skills, and tools to navigate the outside world." "The work Mrs. Miles does to prepare her students for the world after high school is phenomenal," said Superintendent of Public Instruction Chris Reykdal. "The way she makes her students' learning applicable to their lives and the use of real-world contexts sets them up for success after high school in a variety of ways."
Veronica Gonzalez, 2022 Washington State Classified School Employee of the Year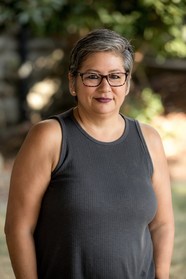 Veronica Gonzalez has worked at Mount Vernon High School for 27 years, supporting students who are migratory, students who are multilingual, and their families to ensure their success.
In her role as Multilingual Student/Family Liaison, Veronica works with students and their families to support them as they move toward graduation. Students and families are given the opportunity to see the possibilities for their future, whether it's through Heritage Language tests that provide students with college credit and job opportunities, field trips to places where they can continue their education, or other opportunities.
"I know without a doubt that without the parents' support it's so hard for students to be successful," said Gonzalez. "Giving our parents the power to know how to advocate for their children and how to navigate the school system is so powerful and has a huge impact on our students."
Her skills in community-building extend beyond the walls of Mount Vernon High School, as well. After seeing Spanish-speaking families struggling during the COVID-19 pandemic, Gonzalez worked to set up a food pantry. With help from liaisons throughout the school district and donations from the school community, the food pantry served 3,500 meals to 375 families.
"Veronica is highly sought and respected as a community leader and a great example to young Latino female students on what hard work can achieve," said David Moreno, both a former student and a parent of a current student of Gonzalez'. "She has done an amazing job ensuring that generations of students become the leaders of today!" "A strong support system is crucial for students to succeed," said Superintendent Reykdal. "Veronica's ability to build community through the school, with families, and throughout Mount Vernon is so important, and makes all the difference as her students move toward graduation."
2022 Regional Teachers of the Year
Gina Behrens, Intervention Specialist and Instructional Coach, Seth Woodard Elementary School, West Valley School District, Northeast Educational Service District (ESD) 101
Chelsea Brannock, English Language Arts (ELA)/English Language Development (ELD) Teacher, Wahluke High School, Wahluke School District, ESD 105
Carolyn Gilman, English & Creative Writing Teacher, Olympia High School, Olympia School District, ESD 113
Linsey Kitchens, Teacher and Librarian, Sedro-Woolley High School, Sedro-Woolley School District, Northwest ESD 189
Dana Miles, Work Experience and Bilingual Language Arts (BLA) Teacher, Washington School for the Deaf, ESD 112
Shane Monroe, Fifth Grade Teacher, Wilburton Elementary, Bellevue School District, Puget Sound ESD 121
Julie Nuntananusit, English as a Second Language and Spanish Teacher, Connell High School, North Franklin School District, ESD 123
Jennifer Proiette, Kindergarten Teacher, Franklin Elementary School, Port Angeles School District, Olympic ESD 114
Hugo Zavala, 4th Grade Bilingual Teacher, Lewis and Clark Elementary, Wenatchee School District, North Central ESD 171
2022 Regional Classified School Employees of the Year
Kara Babst, Special Education Preschool Paraeducator, Eastmont School District, North Central ESD 171
Anthony Collins, Student Support and Behavior Intervention Technician, Horizon Middle School, Central Valley School District, Northeast ESD 101
Leslie DeBoer-Taggart, School Bus Driver, Centralia School District, ESD 113
Veronica Gonzalez, Multilingual Family Liaison, Mount Vernon High School, Mount Vernon School District, Northwest ESD 189
Jamie Harres, Multi-Tiered Systems of Support Specialist, Cascade Middle School, Auburn School District, Puget Sound ESD 121
Jill Hendricks, Student and Family Engagement Liaison, Innovation Center, West Valley School District, ESD 105
Melinda Jones, Restorative Center Secretary, Kingston High School, North Kitsap School District, Olympic ESD 114
Stephanie Green, Administrative Assistant, Lewis & Clark Elementary, Richland School District, ESD 123
Karie Rolfe, Paraprofessional, Centerville School District, ESD 112
---
Content Source: Office of Superintendent Public Instruction