Council considers sensitivity training after investigation falls flat
LYNNWOOD, Wash., September 27, 2022—Yesterday, the Lynnwood City Council commenced the 2023 biennium budget process and decided to take sensitivity training workshops after allegations of racial and sexual discrimination by two staff members. All councilmembers were present for the meeting.
Will Cena, Information Technology Director for the City of Lynnwood, presented the recent accomplishments of his department. The City's Enterprise Resource Planning (ERP) system was upgraded, along with improvements to remote connectivity tools for all City staff and conference rooms.
Steve Steward was unanimously confirmed to the Board of Ethics for the city of Lynnwood and Computer Support Specialists Demetrius Lee and Anita Hudson were recognized for their efforts in supporting over 400 staff with on-call issues that included hardware and software assistance.
Public Hearing: 2023-2024 Budget
Michelle Meyer, Finance Director, presented the status of compiling the preliminary 2023-2024 biennium budget that focused on the General Fund only. Enterprise and Capital along with updates to the general Fund will be included in the Preliminary Budget update on October 10, 2022.
The current $127.4 million General Fund portion of the budget calls for additional funding for one Municipal Court Marshall, reclassifying two Municipal Court positions, special event funding, four Custody Officers to staff the Community Justice Center, and additional custodial staff. When compared to the City's previous biennium budget, the proposed new budget is projecting a 10.75% increase in revenues.
Former councilman Ted Hikel during public comments cautioned the mayor's budget as being "overly optimistic" recalling the 2008 recession and the recent downturn in financial markets.
The next formal step in the biennial budget process is scheduled for October 10 with the next public hearing on November 14. The council is scheduled to vote to adopt the budget on November 21, 2022.
A positive from the budget presentation was that Sales Tax revenues have exceeded budgeted expectations for the 2021-2022 biennium and are forecasted to continuing growing in the next biennium, although at a slower pace.
Investigation discussion into Jim Smith
This agenda item was led by Council President George Hurst. It was overwhelming agreed upon by a majority of councilmembers to move forward without action any against Council Vice President Jim Smith regarding the allegations of racial and sexual discrimination. Council President Hurst's recommendation to strip Smith of his Vice President leadership title went nowhere.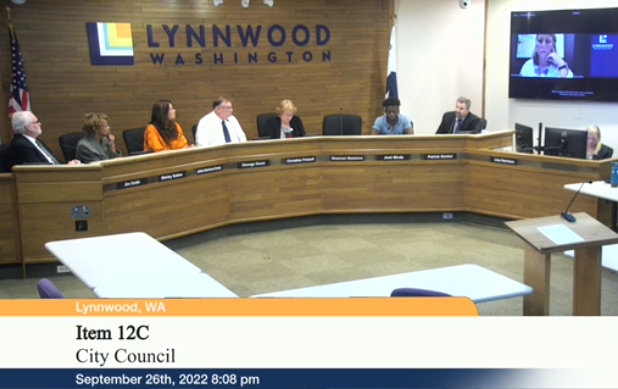 Hurst, who is the Council Liaison for the DEI Commission, accused Smith of "attack[ing]" the DEI Commission and allowed talk show host Jason Rantz of KTTH to "verbally bullying" Leah Jenson.
"That talk show host called her claim ludicrous, despicable, and part of a smear campaign," Hurst said.
After some discussion from other councilmembers, a trivial back and forth spat ensued between Smith and Hurst.
Four councilmembers – Altamirano-Crosby, Decker, Smith and Sutton – definitively sided with Councilwoman Sessions' sentiments that this event is disheartening yet Smith followed the procedures to request information of Jensen.
"While [the] councilmember's tone wasn't great or kind, he did follow the procedures we have to gather information," Sessions said.
She reminded her fellow councilmembers that there is very little disciplinary action that can be done against Councilman Smith and other councilmembers for inappropriate behavior. She also called on the council to consider communication classes to "improve its way of thinking."
On a side note to readers, Councilman Joshua Binda is currently under a formal investigation by the PDC for several thousand dollars in campaign financial violations from his 2021 election run.
Councilman Decker shared that there is now some ambiguity in communicating with City staff based on the complaint and that some training may be needed.
Councilwoman Altamirano-Crosby shared how she didn't feel welcome to the council when she began serving in 2020.
On a side note to readers, Council President George Hurst recently did not support Councilwoman Altamirano-Crosby in her bid to be nominated to the Snohomish County Council for District 3 a few weeks ago, nor did he condemn actions by Altamirano-Crosby's former opponent Rosamaria Graziani and others who allegedly verbally assaulted her during that bid.
Councilwoman Shirley Sutton, agreed with her fellow councilmembers to communication sensitivity training.
"We need to move on as a group and we need to stay as a group," Sutton said. "We need to act grown up about this."
Council Vice President Smith claimed that there were security violations of Executive Session and presented a motion for the Council to declassify the three Executive Sessions which was seconded by Councilman Decker.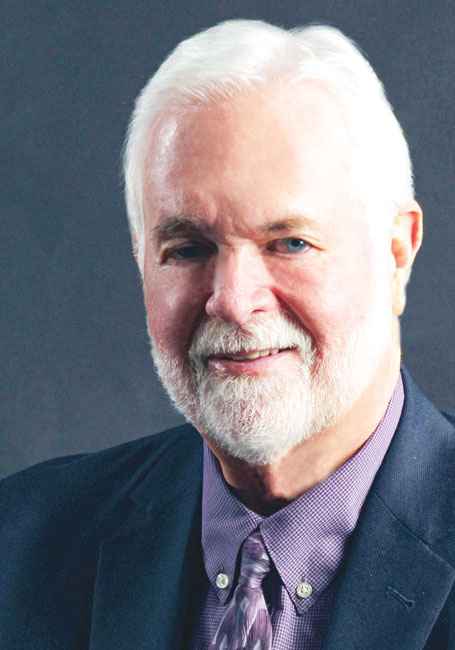 The Executive Sessions were called under RCW 42.30.110(i) to meet with legal counsel to discuss either potential or pending litigation. The City attorney said that in her professional opinion, the "Executive Session privilege contains no provision for waiver whether by an individual or the council."
The motion failed 2-5 with Councilmembers Smith and Sutton voting in the affirmative.
Smith accused Mayor Christine Frizzell of violating Executive Session privilege with the sending of an email on May 16 about the incident that included Assistant City Administrator Julie More, former Lynnwood DEI Chair Naz Lashgari, and the two complainants – City Executive Assistant Leah Jensen and City of Lynnwood Race and Social Justice Coordinator Douglas Raiford.
Smith also Insinuated an attempted "Wrap Up Smear" with the release of the 19-page report into the allegations of racism by the City Attorney without first obtaining approval by the Council. He also questioned if two members of the council violated Executive Session privilege by telling the Everett Herald that neither of them were under investigation.
A "Wrap Up Smear" tactic is used to demonize political rivals. The tactic utilizes the media by alleging falsehoods to be "merchandized" against one's political rival. It is then picked up in media outlets and repeated. The public then unintentionally believe the falsehoods because it is repeated by media outlets to "validate" the claims.
Smith then addressed each of the allegations against him of racial and sexual discrimination documented in the investigation that was conducted by Kathleen Haggard, cofounder of Haggard & Ganson LLP. He reminded councilmembers that Haggard's conclusion was, in his opinion, a "witch hunt" that contained inaccuracies and derived from four emails over several months this year that politely requested information of DEI applicants.
"So much of this is centered around questioning a person that applied to the DEI commission," Smith said. "Because the information was that the person was not on the voter registration file – they were not even registered to vote in the place that they've been living according to them in the last five years, yet they voted elsewhere."
Smith, critical of Mayor Frizzell's handling of the complaint, called on her administration to "come up with a better solution" for managing complaints.
"It really bothers me that the administration didn't handle this in a different way," Smith said. "There are ways to make things work where people can get along but instead of that we have, from what I'm seeing…we're getting the administration that's trying to make trouble… That's not a good idea. It's not good business. It's not good policy."
Smith then requested for the Council to approve $15,000 for a "fair and balanced" investigation into the complaint by another attorney. His request went unanswered.
Council President Hurst clarified a few items for the record. The first being that the prearrangement of an attorney in the amount of $20,000 to lead the investigation against Smith.
According to Hurst, the investigation was requested by WCIA, the City's insurance carrier through its pre-defense review service, and not by Mayor Frizzell. The City's insurance carrier was concerned about potential litigation from complainants. He also clarified that the WCIA paid for half of the $15,537 legal bill and that the City did not pay $20,000 to Haggard & Ganson LLP for the investigation. The City was only responsible for the legal services in the amount of $7,768.
The council agreed to review dates at its next Work Session to decide when to attend sensitivity training as a result of racial and sexual discrimination allegation from City Executive Assistant Leah Jensen and Race and Social Justice Coordinator Douglas Raiford.