Op-Ed: Will District 3 PCOs break the cycle of institutional racism?
SNOHOMISH COUNTY, Wash., September 9, 2022—A county council seat vacated by Stephanie Wright two weeks ago who accepted an Executive Policy Officer position within Executive Dave Somers' staff, has seven hopefuls vying for the position. However, after Wednesday's unorthodox endorsement vote by 32nd Legislative District Democratic Precinct Committee Officers (PCOs) of three white candidates over any qualified non-white candidate, the question arises: could systemic institutional racism be at play not only in the nomination process but also historically in Snohomish County Council appointments?
To understand more about the institutional structure of racism, the Lynnwood Times reached out to Michelle M. Osborne of J.D. & Associates. Osborne is a former trial lawyer, and her work has long explored racial equity and social justice issues, including the pervasive nature of state-sanctioned violence against people of color; societal and cultural roles for women; and leadership development for women.
According to Osborne, we ought to look at racism through the lens of Professor Ibram X. Kendi's definition: "Racism is a marriage of racist policies and racist ideas that produces and normalizes racial inequities." (p. 17-18, How to Be an Antiracist)
Since its creation on November 6, 1979, by Snohomish County voters, a person of color has never sat on the Snohomish County Council and has remained in Democratic majority control since 2006. Also, the county executive has always been white except for then-sheriff and current Senator John Lovick's appointment in May of 2013 (ending in December of 2015) to finish Arron Reardon's term who resigned amid a series of political scandals.
When looking at both legislative and county council appointments for the last 20 years, a pattern of white-preferred candidates emerge.
The last four county council appointments were all white: Stephanie Wright (August 24, 2010), Hans Dunshee (February 29, 2016), Nate Nehring (January 23, 2017), and most recently Jared Mead (April 8, 2020). All candidates nominated by their respective political party's PCOs have been white except in Mead's appointment.
On April 8, 2020, the Snohomish County Councilmembers Megan Dunn (D), Sam Low (R), Nate Nehring (R), and Stephanie Wright (D) unanimously selected Mead to fill the District 4 council seat vacated by Terry Ryan, who accepted a position within Executive Dave Somers' staff. In this appointment process, Mountlake Terrace Mayor Kyoko Matsumoto Wright, a capable, experienced, and qualified woman of color was passed up. However, given the history of traditionally white nominees selected by Party PCOs for appointment on the county council, Mayor Wright was "one of the lucky ones."
The pattern of overlooking qualified, experienced, and capable non-white nominees and appointees continues with legislative appointments by the Snohomish County Council.
Ron Muzzall (R) in October of 2019 was appointed to the Washington State Senate by the county council to replace Sen. Barbara Bailey, R-Oak Harbor, who retired on September 30 after representing the 10th Legislative District for 16 years. The Snohomish County Council appointed the Democratic PCO nominated Marko Liias (D-Mukilteo) in the 21st LD to replace Senator Paull Shin, a person of color, who resigned due to health issues; and in the same year Governor Jay Inslee appointed Doug Roulstone (R) in 2014 who replaced Representative Mike Hope (R) in the 44th Legislative District (LD) – all white-nominees and candidates.
With only white Republican candidates nominated by PCOs after John Koster's (R) resignation in 2017, Carolyn Eslick (R) was appointed by the county council. Keith Wagner (R) in the 39th LD a year later under similar conditions, was appointed by the county council to replace Senator Kirk Pearson who took a position within the Trump Administration.
The history of PCOs not nominating persons of color to fill county and state-level government is not isolated to only the Republican Party.
When Senator John McCoy (D) announced his retirement in 2020, a self-identified Native American serving as State Senator representing the 38th LD that includes the Tulalip Tribes, was replaced by a white female named June Robinson who was appointed by the county council. The other two white candidates selected by the PCOs threw their support behind Robinson. No person of color was nominated by the PCOs of the 38th LD which includes the City of Everett and the Tulalip Tribes – one of the most diverse districts of Snohomish County.
In May of 2020, again in the 38th LD, white female nominee Emily Wicks was selected by the county council to fill the House vacancy left by June Robinson's appointment. The two qualified, capable, and experienced non-white candidates who were overlooked were Charles Adkins, a Native American, and Mario Brown, the former Chair of the Snohomish County Democratic Central Committee (SCDCC).
In 2021, it appears that this trend of overlooking qualified people of color by the county council may have been broken with the unanimous appointment of John Lovick (D) to the State Senate in the 44th LD who replaced Steve Hobbs, a person of color. Hobbs was appointed as Secretary of State by Governor Inslee in November of 2021.
However, the appointment of Brandy Donaghy (D) in December of 2021, a Navy veteran with a background in Management Information Systems and a capable and qualified Black woman, was almost not selected by the Democratic PCOs of the 44th LD. Then during the appointment process, Councilwoman Megan Dunn (D) voted against Donaghy in favor of an older white male candidate almost fulfilling the long tradition of white-preferred appointments by county councilmembers.
"I'm actually gonna be voting no on this in respect to the PCO vote which was overwhelmingly for Sean…I need to support the PCOs in their effort and work in the district," Councilwoman Dunn said during the vote to appointment Donaghy to the Washington State Legislature. "So, I am going to be a respectful no vote."
The Democratic PCOs overwhelmingly voted for an older white male over two qualified and capable women of color, the other being Joyce Copley, to represent the 44th LD. However, county councilmembers Jared Mead (D), Sam Low (R), Nate Nehring (R), and Stephanie Wright (D) broke with the white-preferred tradition and voted to appoint Donaghy, and in doing so, contributed to the annals of history by making the 44th LD the first in Snohomish County to be represented by an all-Black delegation of fully capable, qualified, and experienced representatives.
"No one becomes 'not racist,' despite a tendency by Americans to identify themselves that way," said Dr. Kendi in a 2019 New York Times article on antiracist reading lists. "We can only strive to be 'antiracist' on a daily basis, to continually rededicate ourselves to the lifelong task of overcoming our country's racist heritage."
In his book, How to be an Antiracist, Dr. Kendi defines a racist policy as "any measure that produces or sustains racial inequity between racial groups." This policy, can be "written and unwritten laws, rules, procedures, processes, regulations, and guidelines that govern people."
From our talk with Osborne, it is with humble understanding that good people can be 'racist.' Racial prejudice is nearly universal, and there is nothing evil about being ignorant of one's racial prejudice. To be ignorant of one's prejudice isn't wrong, but denial of it, certainly is.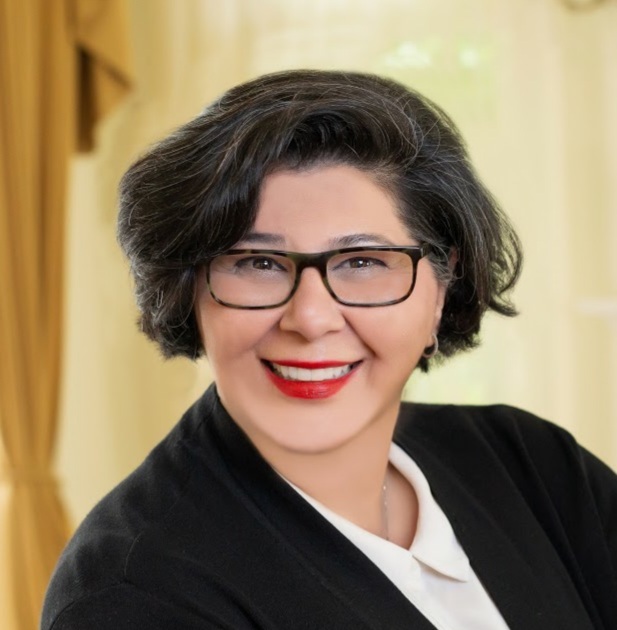 Of the seven candidates vying for three nomination slots to the all-white Snohomish County Council, two are people of color – Lynnwood Councilwoman Dr. Julieta Altamirano-Crosby and former Chair of Lynnwood's Diversity, Equity and Inclusion Commission, Naz Lashgari. Both have life experiences of why, perhaps, qualified and capable people of color struggle to run for political office.
Lashgari lost twice in her bid for Lynnwood City Council against two white male councilmembers and during her final weeks on the DEIC, she appeared to have been overshadowed by a newly appointed white female.
Councilwoman Dr. Altamirano-Crosby has recently come under vicious attacks online since her announcement to run for the vacant County Council seat by a former opponent and others in what appears to be attempts to discredit her Democratic Party loyalty and her qualifications. She has even received hateful messages intimidating her to drop out by white Democratic PCOs in the district.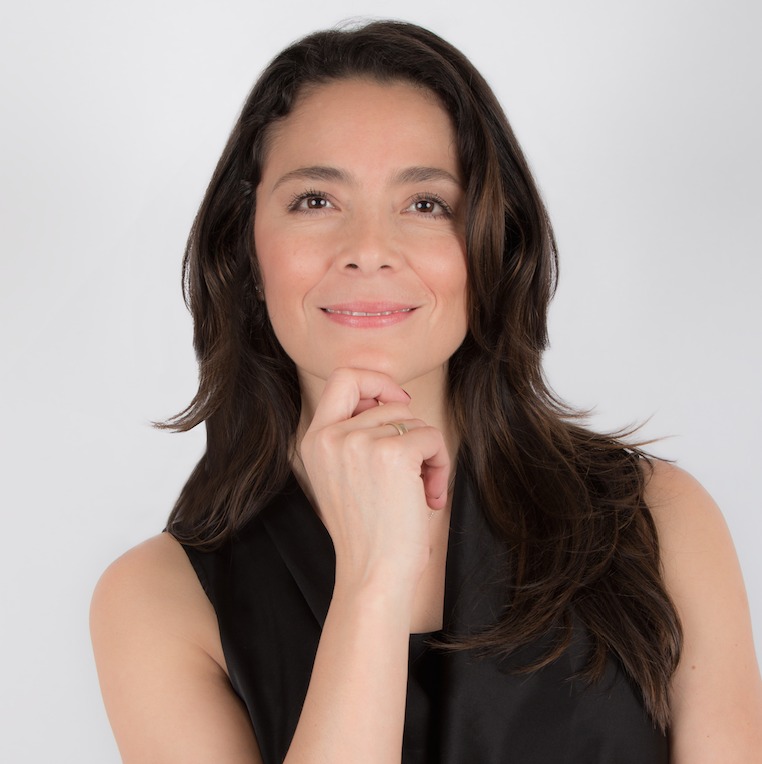 On Wednesday's 32nd LD PCO endorsement vote, even fellow white colleague Lynnwood Council President George Hurst refused to nominate nor support Councilwoman Dr. Altamirano-Crosby. The reasoning he told the Lynnwood Times for not supporting his fellow councilmember was, "she did not attend the [endorsement] meeting."
Councilwoman Dr. Altamirano-Crosby told the Lynnwood Times that she was meeting members of the Gambian community and then immigrants on immigration policy. She informed the Lynnwood Times that she emailed a statement to be read on her behalf and also stated in her email to uphold the mission, vision, and Civility Pledge of the party.
The results of the vote of which roughly 30 persons of the entire 32nd LD participated, including members of King County were: Carin Chase, 97%, Adrienne Fraley-Monillas, 73%, and Colin McMahon who is Vice Chair of the Snohomish County Democratic Central Committee, 72%. Chris Eck, Strom Peterson, Julieta Altamirano Crosby, and Naz Lashgari were not endorsed.
Chase, who is a current Director for the Edmonds School District and a State Committee Member of the 32nd LD Democratic Party, told the Lynnwood Times that she is honored by the overwhelming vote of confidence from the PCOs.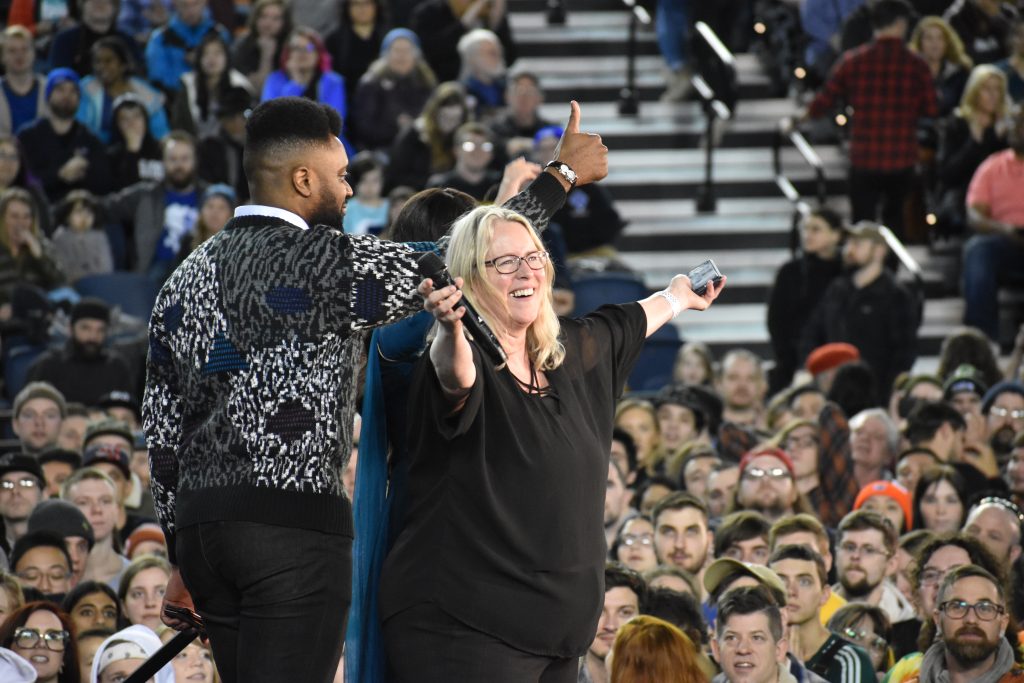 "If appointed to the council, I will focus on securing affordable housing, especially for people earning below the 30th percentile, and advocate for school-based health centers in Snohomish County schools, as we have done in the Edmonds Schools," Chase told the Lynnwood Times in an emailed statement. "I'll also advocate for walk-in mental and behavioral healthcare because nobody in crisis should have to wait two weeks for help.
"I look forward to upcoming forums and opportunities to engage with District 3 neighbors."
According to Doug Roulstone, Chair of the Snohomish County Republican Party, he sees the endorsement vote by the Democratic 32nd LD PCOs as an opportunity for Republicans to take the seat in 2023.
"The Democrats in LD 32 just endorsed three radical progressives as candidates for the seat vacated by Stephanie Wright," Doug Roulstone wrote in an emailed statement to the Lynnwood Times. "Executive Somers is creating positions on the Snohomish County payroll to employ his progressive democrat friends. And now the LD 32 democrats (including many from King County that don't have a say in this matter) are nominating Bernie Sanders' socialists and people who want to defund our police. These moves should make it easier for Republicans to better contest in the 3rd Council race in 2023."
Monica Chilton, Chair of the Snohomish County Democratic Central Committee told the Lynnwood Times that the official vote to nominate three persons to be considered by the County Council will be on September 15 at 6:30 p.m. via zoom. No proxy ballots will be accepted and only those PCOs who reside in District 3 are eligible to vote. She also informed the Lynnwood Times that immediately after the announcement of Councilwoman Wright's resignation, she implemented a PCO appointment freeze.
According to the 2020 U.S. Census Bureau, District 3 is home to the most ethnically diverse city in Snohomish County, Lynnwood, with 46.4% of its growing population represented by people of color. Overall, nearly 36% of the district are people of color, and 21.5% of its residents are foreign-born.
According to Osborne, we as a society must work at "shifting our thoughts" to include that qualified and capable people of color can lead. She explained that racist ideas lead to racial inequities in society.
On September 15, the first day commencing Hispanic Heritage Month, the Democratic PCOs of District 3 can seize the moment to remove the barriers of systemic racism regarding Snohomish County Council appointments, by only nominating three qualified, capable, and experienced persons of color. This would guarantee not only a gender equitable resolution, but a fair one.
As Snohomish County is one of the fastest regions in Washington state and in the country, does it not deserve a council representative of its diverse character?
---
Editorial by Lynnwood Times
Editorial Update 8:32 a.m. Sept. 11, 2022: The following persons of color were appointed by the Snohomish County Council:
Sen. John McCoy was appointed (D-38) on November 27, 2013
Rep Lilian Ortiz-self (D-21) was appointed on January 21, 2014
Rep. Davina Duerr (D-01) was appointed on July 1, 2019