My View From the Back of the Bus, is an emotional and critical glimpse of racism and discrimination
MUKILTEO, Wash., September 29, 2022—About 70-years ago Merritt D. Long rode his first public bus in Alabama. He surged with excitement – looking snazzy in his brand-new suit, his Busta Brown shoes, and his neatly parted hair. He distinctly remembers the bus driver seeming cold that day – hesitating to pick him, his mother, and older brother up, and not returning the smile he gave him once they stepped on board.
After his mother paid their fare, Long chose a seat up front but felt his mother apply pressure to his left arm, guiding him to the back. He wondered what was wrong with the seats upfront. They didn't seem dirty. They didn't seem in disrepair. So why couldn't he sit there?
When Long was working as Director of the Washington State Lottery, 55 years later, he was asked to prepare a presentation for Black History Month by the Liquor Control Board. Although this was not the first time Long had made a presentation like this, covering historic figures like Dr. Martin Luther King Jr. and Rosa Parks, something about this request caused him to return to his bus ride that day and growing up Black, in the 1950's and 1960's South, in general. After gaining positive reception for his presentation Long realized his perspective was an important one and began laying the groundwork for his memoir, My View From the Back of the Bus – a deeply moving journey through Long's life growing up through Jim Crow Laws, segregation, and the Civil Rights Movement toward establishing himself as an educated, successful, professional.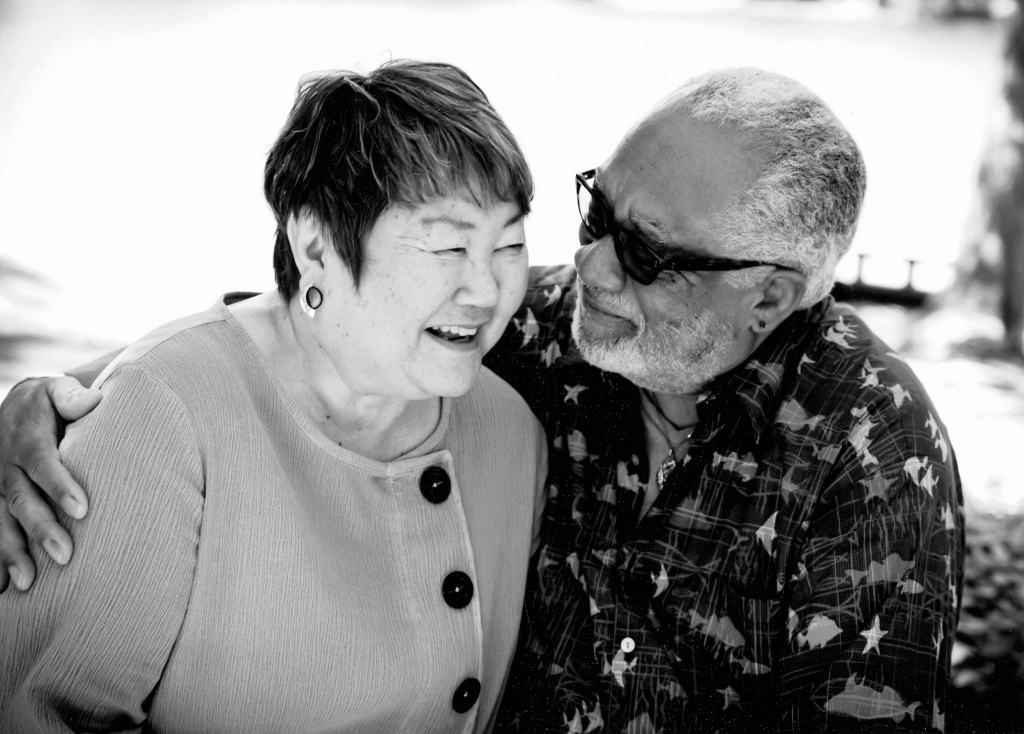 "Over the years I have come to the conclusion that I tend to learn better through stories than facts or figures especially stories that have a meaning to them," Long told the Lynnwood Times.
Long approached writing his book like you would "eat an elephant" – one piece at a time. Without any experience writing prose, he originally intended to use a voice recorder and hire a typist later but ended up writing his first few manuscripts by hand himself. 15-years, and three editors later, he had a product he was proud of and published the book in 2020 to high praise.
"Merritt Long's tale belong story us all. This is not just personal memoir. This is a history of a country. It gripped me from the first word to the last. Engrossing. Poignant. And ultimately triumphant," Dolen Perkins-Valdez, author of the New York Times bestseller Wench, wrote.
Surprisingly, Merritt is not an avid book reader although he does frequently read the New York Times, Forbes, and a series of magazines. He joked with the Lynnwood Times he has about "half a dozen books he's started but hasn't finished." In some ways Long believes the newspapers and magazines he reads influenced the simple language of his memoir that many find is so effective.
"It's not a blame or shame book," Long said. "It was my goal to just tell my story as factual and not to try and make judgements one way or other about individuals. I do make comments about individuals but not to the point of burning them at the stake and I have consistently gotten the message that that has come through and people are attracted to read the book because of itt."
My View From the Back of the Bus is told in a series of vignettes that place readers in the shoes of an African-American man coming-of-age in a world where the color of his skin dictates which doors he could walk through, where he could eat, and which water fountains he could drink from.  Along the way he met and was inspired by the likes of Muhammed Ali, Rosa Parks, and Julian Bond.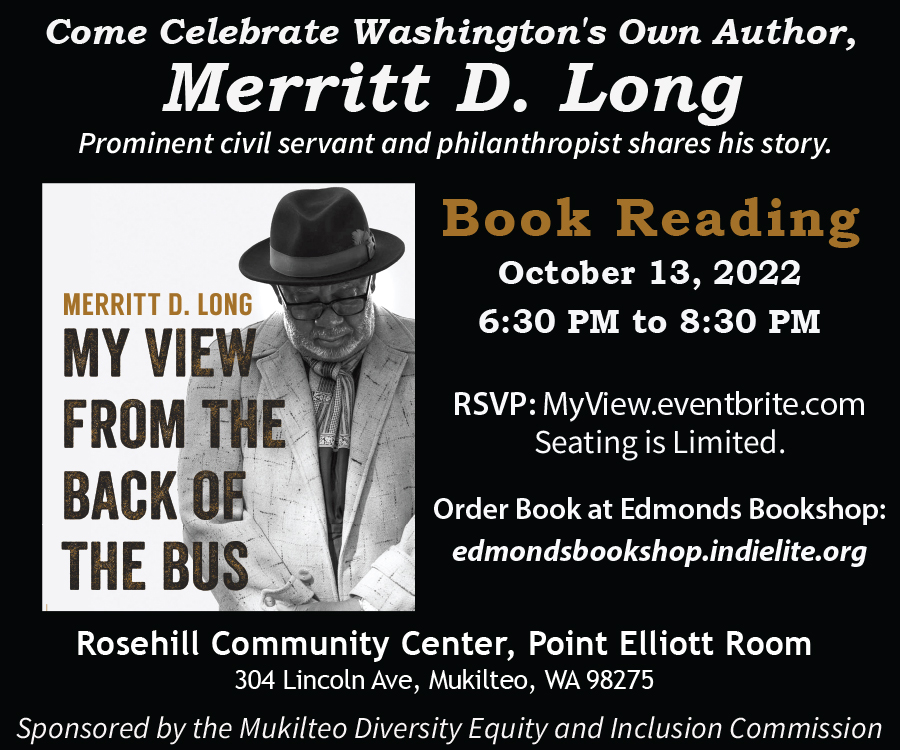 Long decided to tell his story in vignettes for two reasons; the first is that he has a short attention span when reading and believed if he could entertain himself in a small amount of time, the chances of doing the same with his readers would be greater. The second reason is by each "episode" being its own, self-contained, story he believed readers could have the creative freedom to jump in anywhere they wanted.
Merritt D. Long grew up in a loving family in Alabama and followed his brother to the Pacific Northwest in 1968 to have a broader range of career opportunities. One of the biggest differences, as it relates to racism, in Washington compared to Alabama, Long said, is Seattle is much more "nuanced."
"You might have a great meeting with someone with smiles all around but you still might not get the opportunity that maybe you thought you should get given the qualifications you have and what's required," Long said. "It was more covert and nuanced discrimination in Seattle verses being direct and overt in Alabama – at least you knew where you stood."
Since relocating to Washington, Long has served as Chair of the Washington State Liquor Control Board, sat on the Human Rights Commission for four years, was head of the state board for Vocational Education, and currently serves on the Board of Directors for Olympia Federal Savings and Director of Union Bank in Lynnwood.
Out of all of his involvement, in both the private and public sectors, one of Long's proudest achievements is founding the Learning Seed Foundation with his wife, Marsha Long, which has awarded over half-a-million dollars to 103 students since its inception in 2001. An overwhelming 80% are students of color, and the other 20% are White students undergoing financial hardships.
Through this foundation, the average award is $2,500 for up to four years, as long as students are making reasonable progress, and 98 cents of every dollar donated goes toward helping these students obtain a successful education. The other two cents are for administrative agency that allows for the funds to be tax deductible.
Merritt will be reading excerpts of his book at Rosehill Community Center in Mukilteo this October 13, from 6:30–8:30 p.m. To RSVP or learn more, visit MyView.eventbrite.com as seating is limited.