Seven arrests in retail theft sting by Lynnwood Police
LYNNWOOD, Wash., October 14, 2022 – On Thursday, October 13, the Lynnwood Police Department conducted an emphasis operation in conjunction with Lowes and Home Depot, in which officers were placed in the store with Asset Protection personnel. This was done to be able to immediately detain and charge subjects for theft and/or other charges associated with shoplifting or other crimes associated with theft.
The Lynnwood Police Department arrested all persons who were observed concealing merchandise and walking out of the store without paying for said merchandise. In total there were 7 arrests for theft related crimes, 1 arrest due intoxication, 3 were drug related (stealing merchandise to later sell and use money to purchase drugs). All subjects were also trespassed from the affected property as well.
Retail theft in both Lynnwood and Washington state has increased significantly over the last few years to the point where only a handful are being reported to police. At one point during the operation there were 6-10 visible marked patrol units in the parking lot with emergency lights activated and subjects were still entering the store with the intent to steal merchandise.
The Lynnwood Police Department plans to do more operations in the near future with other businesses in Lynnwood.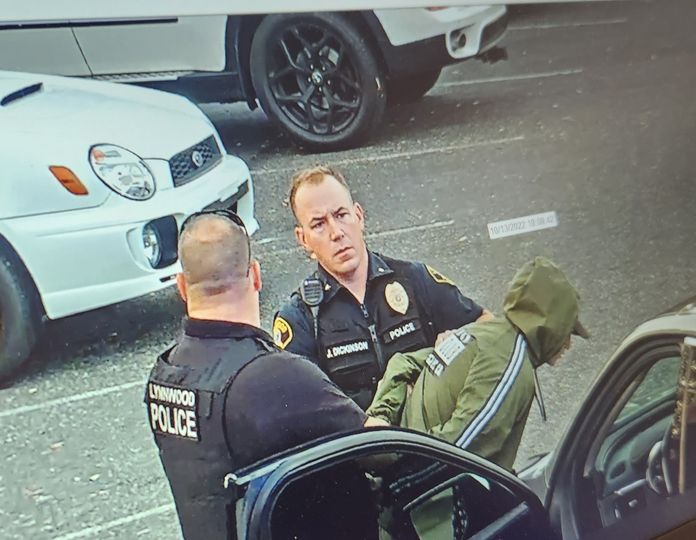 Retailers statewide lost a combined $2.7 billion dollars' worth of goods to organize retail theft in 2021. In June of this year, Attorney General Ferguson announced the creation of a statewide Organized Retail Crime Theft Task Force to improve coordination and collaboration among law enforcement agencies to address multi-jurisdictional crimes that endanger employees and cause significant economic harm in Washington State.
Federal crime statistics show that the value of items stolen from Washington retailers increased by 151 percent from 2019 to 2020.
---
Content Source: Lynnwood Police Facebook Post