Sutherland public hearing scheduled for ethics and harassment violations
OLYMPIA, October 31, 2022—The Legislative Ethics Board has ordered a public hearing for Representative Robert Sutherland (R-Granite Falls) to defend his behavior that involved a confrontation with Sergeant at Arms Sean Hartsock, a 35-year veteran of the Washington State Patrol, that occurred March 5, 2022, in which he told him "F*** you" on the Capitol campus. The hearing is scheduled for 10 a.m. on December 5, 2022, in Senate Hearing Room 1.
Rep. Sutherland attended a special event at Snohomish-based The House Ministry Center August 21, 2022, where he accused the Washington State Redistricting Committee of conspiracy saying that "insiders" confirmed to him that the committee redrew the boundaries of the 39th Legislative District for the "purpose of having him [Sam Low] run against" and defeat him.
"This is a wide and deep conspiracy to take your representative who's standing up for your rights and I'm one of the few doing it," Rep. Sutherland told the attendees. "This is them coming back and trying to teach me, the new guy, a lesson."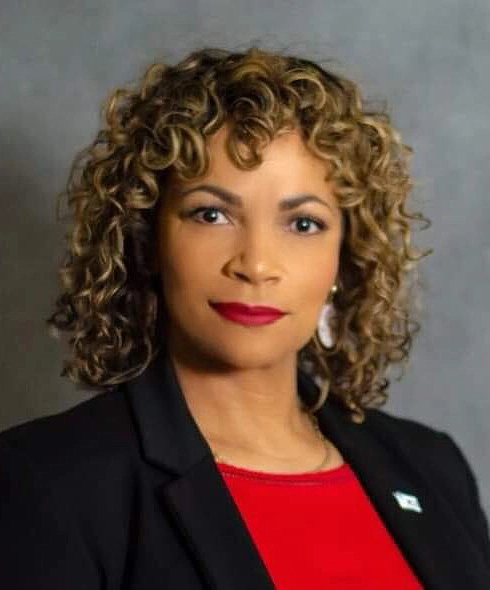 Sutherland was met with applause then asked the crowd for money despite stating his campaign has "more support than ever."
April Sims, Redistricting Commissioner, denied Rep. Sutherland's allegations of conspiracy with the Lynnwood Times.
"I'm a real Republican," Sutherland said at the August event. "I've never supported Democrats and I've never supported Republicans that support Democrats…People will support me once they learn the truth."
This was not the first time Rep. Sutherland has made allegations of conspiracy. Just last year, five Republican State Representatives, including Sutherland, held an unofficial hearing at the House Church in Snohomish urging attendees to bring forward evidence of voter fraud related to the 2020 presidential election, despite no credible evidence of widespread fraud being found and dozens of lawsuits challenging results being struck down.
According to the formal letter of reprimand issued on March 25, Sutherland provided multiple contradictory versions of his confrontation with the Sergeant at Arms – including remarks made at a rally on the Capitol Campus, two written statements, an investigative interview, a media statement, and a media interview – that "appear to be continually refined to reflect your actions in a way to absolve you of your conduct."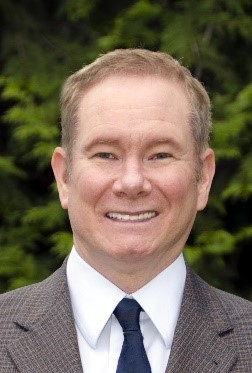 Sutherland told attendees at The House Ministry Church event in August, that the nature of the investigation was due to the lawsuits he filed challenging vaccination requirements for lawmakers conducting business in the House of Representatives – these lawsuits have since been dismissed by the Thurston County Superior Court.
In an investigative interview on March 8, Rep. Sutherland said that he arrived in Olympia on March 4, after the COVID testing vendor had left for the day, and he was unaware of when he was allowed to test. However, according to files obtained by the Lynnwood Times, review of keycard logs show that Rep. Sutherland was on the Capitol Campus at least 45 minutes before testing concluded, with a first keycard swipe recorded at 2:12:59 p.m. Members and staff were also notified several times regarding testing protocols and requirements, the Office of the Chief Clerk stated.
According to the Chief Clerk report, Rep. Sutherland entered the John L. O'Brien Building (JLOB) on March 4 to work in his office without adhering to House testing protocols. He was later escorted out of the building. That next morning on March 5, Rep. Sutherland attempted to enter JLOB at 9:57:01 a.m. and 9:57:07 a.m. He was denied. A security officer assisted with retrieving items from his office. Rep. Sutherland left the area but returned to ask the security officer if he could get into the Legislative Building. The security officer contacted the Sergeant at Arms, who arrived at around 11:07 a.m. asking how he could help. Sutherland responded aggressively, telling the Sergeant at Arms "F*** you".
In May 2022, a "fringe" paper called The Flame, whose mission statement reads "spreading truth like wildfire," published an article entitled Another Example of How the Establishment Gets Rid of Good Politicians defending Rep. Sutherland and his behavior at the Capitol building in March. In its print publication, the article originally credited Robert Sutherland as author but later rescinded his authorship, making the correction that Kelly Jay was, in fact, the author.
As of October 31, 2022, this is the only The Flame article under the author "Kelly Jay" nor is there a Kelly Jay listed on their staff page. The publication does, however, accept guest contributions.
The article states that, on March 5, Rep. Sutherland was approached by a "plain clothed individual" who exited a vehicle and began "yelling curses," "motioning and coming towards him," and saying Sutherland was not allowed to be on the Olympic Campus and "needed to leave."
This echoes Rep. Sutherland's initial written statement in the Chief Clerk's investigation on March 7, which he later admitted was written by someone else. In that statement, Sutherland said he "remained calm" but was "drawn into a shouting match" after the Sergeant at Arms threatened him through "intimidation and violence."
"He actually assaulted me. He made a move to come at me physically and after he assaulted me that's when I said F*** you and I walked away," Rep. Sutherland told radio talk show host Jason Rantz in an interview April. "Under those circumstances I think it was a reasonable response. If someone does a move, like he did to me, against a police officer, that police officer has every right to defend themselves and they probably would."
State Rep Robert Sutherland screaming about being locked out of the legislative chambers and screaming fuck you at a cop. They got some serious anger issues. pic.twitter.com/JYTq0oABi8

— Not Miguel (@antifascmiguel) March 5, 2022
These claims of being "assaulted" were not corroborated by the security video footage, photos of the conversation, nor statements from other witnesses, however.
When Rantz asked Sutherland if he filed a report with the police over being assaulted, Sutherland said he had brought it up to Human Resources but not the police. Rantz stated that he had every right, if he was actually assaulted, to file a police report but Sutherland explained he wanted to "keep it in Olympia."
Sutherland did, in fact, file a counter complaint against the Sergeant at Arms, not necessarily for "assault" but unprofessional conduct. The matter was investigated by the Chief Clerk and, after considering its evidence, the complaint was unfounded. Additionally, the investigation found Sutherland's counter-complaint and media statements to not only be false but "retaliatory in nature."
In a revised statement, submitted by Sutherland on March 10, he retracted the part about the Sergeant at Arms talking to him in a threatening manner.
The Flame article states that Sutherland responded with an expletive "frustrated by the illegal and provoking actions of the Sergeant at Arms." The article also singled out the Seattle Times, Everett Herald, and the Lynnwood Times' coverage of the event as "continuing the defamation, showing the all too common biased and unaccountable journalism beholden to the establishment."
During an investigative interview, Sutherland said he was "immediately remorseful for his behavior" on March 5 yet bragged about his behavior at a rally an hour after the confrontation with the Sergeant at Arms saying, "they almost arrested me an hour ago" and "I looked at him and said f*ck you!"
Despite Rep. Sutherland's altering story, he admitted his actions did not align with the House's Respectful Workplace policy (Chapter 3: Personnel Policy & Procedure Manual) or Code of Conduct. The Sergeant at Arms in question also admitted he responded with similar language as he walked away and has since retired and left the state.
In a Code of Conduct Investigation Report Appeal, written by Rep. Sutherland to Chief Clerk Bernard Dean, he accuses Chief Clerk as being "biased" against him, being a defendant in his vaccination lawsuit, and demanded the matter be "handled by an outside, unbiased, agency" of his choosing. Sutherland's appeal was denied.
Rep. Sutherland was formally reprimanded on March 25 for his inappropriate behavior toward a legislative employee and was directed to attend a refresher course on respectful workplace expectations and attend House-approved constructive conflict coaching. He attended the course Tuesday, April 12, with House Counsel Ohad Lowy.
The matter was forwarded to the Legislative Ethics Board for further consideration.
The Legislative Board of Ethics has ordered a public hearing with Representative Robert Sutherland (R-Granite Falls), scheduled for 10 a.m. on December 5 for allegedly violating the following laws:
RCW 42.52.070.1, regarding Special privileges for attempting to access a legislative building after being banned from the building, and
RCW 42.52.070.4, engaging in behavior that constitutes harassment.
The hearing will take place in Senate Hearing Room 1.