WHITTIER, Calif., November 18, 2022—A 22-year-old Diamond Bar man named Nicholas Joseph Gutierrez, who was arrested on suspicion of attempted murder of peace officers after plowing into 75 police recruits, injuring 25 of them, with an SUV on Wednesday, November 16, was released from jail without bail citing an "49B1" – the code for an "insufficient complaint."
According to the Los Angeles County Sheriff's Department (LASD), at approximately 6:26 a.m. Wednesday morning, 75 recruits of the Los Angeles County Sheriff's Deputy Recruit class assigned to the STARS Center Training Academy in Whittier, CA, were on a morning run wearing white T-shirts and green shorts. The New York Posts states that eight road guards wearing reflective gear along with two safety vehicles were alongside the recruits for protection.
A Honda CRV going southbound on Mills Avenue at about 30 to 40 miles per hour, according to investigators, suddenly veered into the opposite lane plowing into the police recruits. Reports from victims allege that the driver accelerated into their direction.
LA County Sheriff Alex Villanueva said there were no skid marks. The vehicle stopped when it smashed into a light pole.
It looked like an airplane wreck — so many bodies scattered everywhere in different states of injury," Sheriff Villanueva told CNN. "It was pretty traumatic."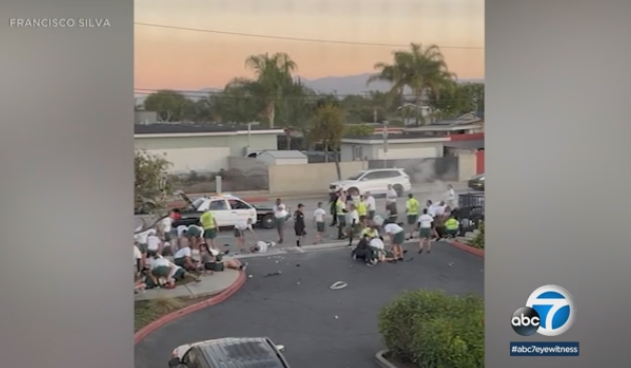 According to officials, the worst injuries included limb loss, head trauma and broken bones. Five victims were in critical condition, four suffered "moderate" injuries and 14 suffered minor injuries, the Los Angeles County Fire Department reported.
Those injured included police recruits were from the Los Angeles County Sheriff's Department, along with the Pasadena, Glendale and Bell police departments, CNN reports.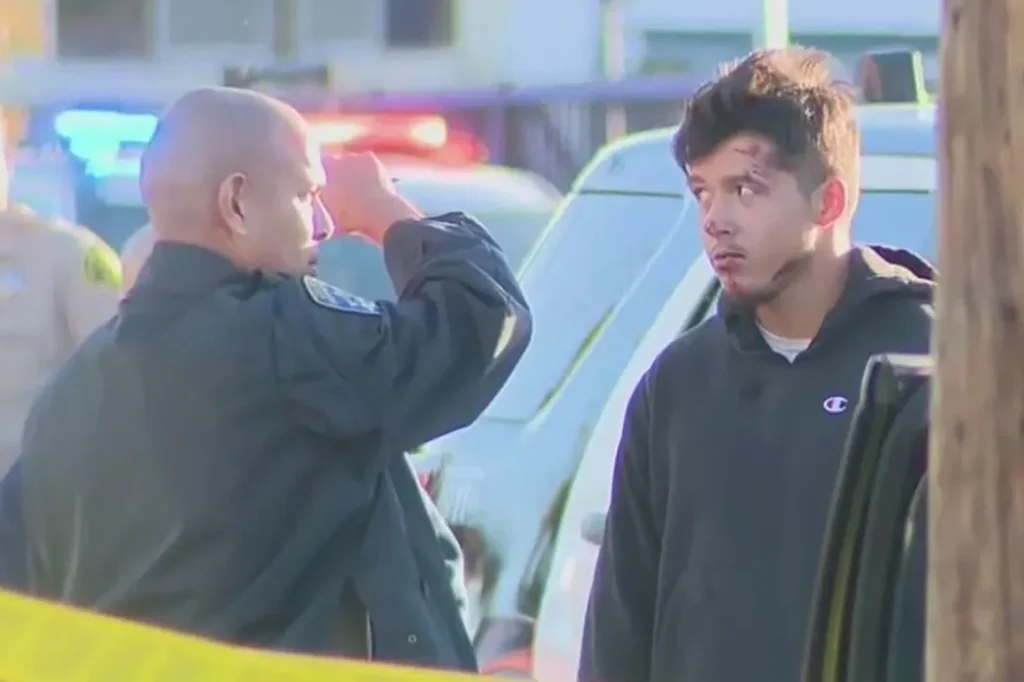 The 22-year-old suspect, Nicholas Joseph Gutierrez, was later apprehended near the scene and according to the sheriff, showed no signs of impairment and blew a zero on a Breathalyzer test. He was being held without bail and was scheduled to appear in court today but was released last night, November 17, at 9:49 p.m., just slightly over 39 hours after the incident.
Sheriff Villanueva referred to the incident as a "deliberate act," just hours before Gutierrez was released from custody. Authorities said that he was released due to a lack of evidence.
The Sheriff's Department must usually give the District Attorney a case within 48 hours of arresting a suspect, Deputy Deanna Mares told CNN, and Gutierrez was released to give investigators additional time to collect evidence for charges, according to a department spokesperson.
The sheriff's department said it would continue to investigate and may arrest Gutierrez again, CBS L.A. reports.
The incident is under investigation by the LASD and the California Highway Patrol.