EVERETT, November 23, 2022—For the last 21 years the Everett Fire Department has banded together to provide free, hot, meals to seniors in their community the Sunday before Thanksgiving. This year, at the Carl Gibson Center, firefighters and their families distributed 275 meals to seniors in need continuing this longstanding tradition.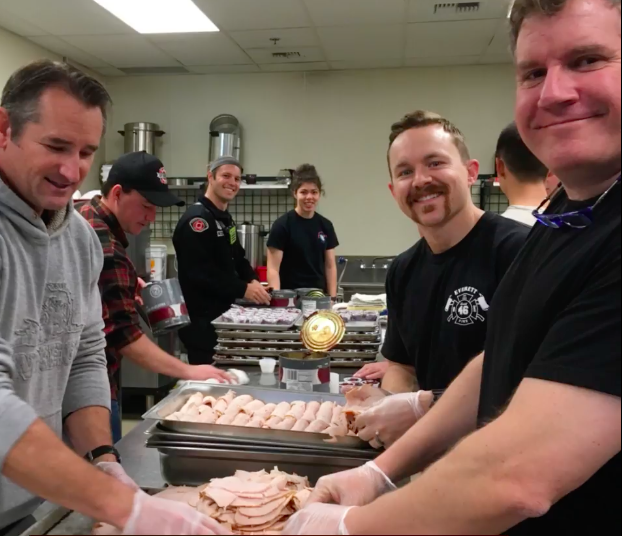 "It's a great opportunity to serve them and it's also a great opportunity for firefighters, and our families, to work together to reach out to those people in need to take care of the community we serve, and to show how much we care about them," Bronson Pearson, Public Information Officer for the Everett Fire Department, told the Lynnwood Times.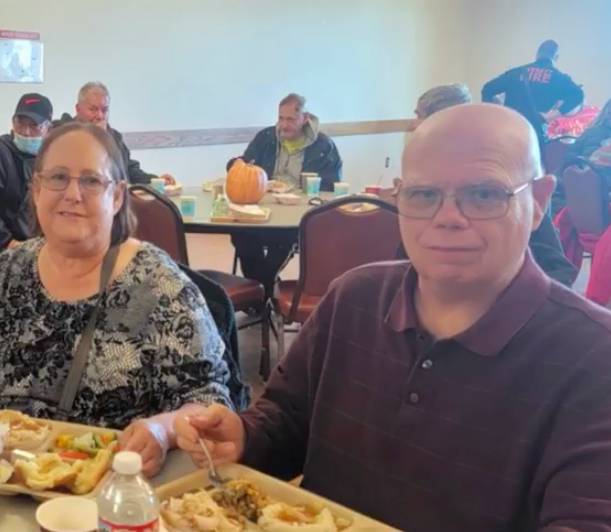 Food was donated by the Everett Firefighters Association and included turkey, mashed potatoes, veggies, rolls, and pumpkin pie served by a staff of over 50 volunteers including firefighters, civilian staff, and firefighter's families.
Live music was also provided by local musical group 12th Fret Band, a four-piece acoustic band, entertaining guests as they enjoyed their free, hot meals, in the 20,000 square foot space.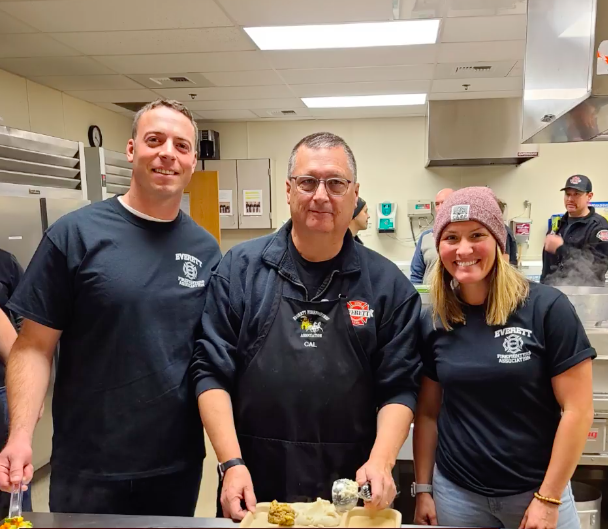 Volunteers of America Western Washington has been active this holiday season, also partnering with the Everett Mall to hold a canned food drive early November and holding a free community Thanksgiving Dinner at Sultan High School Commons, in Sultan, on Thanksgiving Day. This event is open to anyone, November 24, from noon until 4 p.m., and will include children's activities as well as free photos with Santa.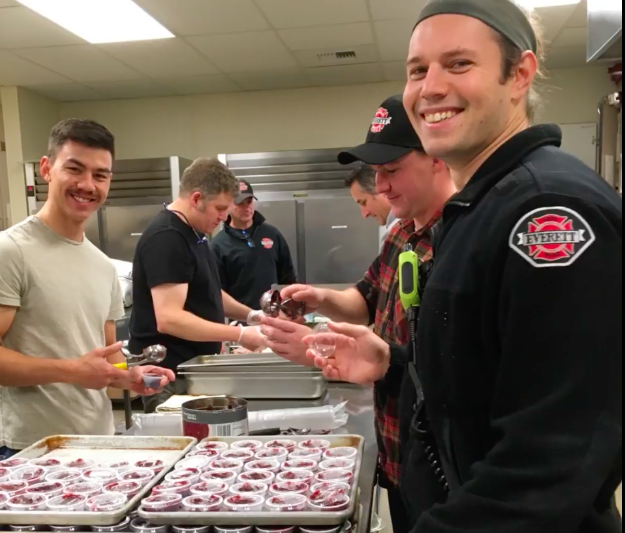 Additionally, beginning Saturday, November 26, VOA will begin their annual Stuff a Bus charity food and toy drive at Fred Meyer-Murphy's Corner at 12906 Bothell Everett Highway, in Everett, for three consecutive weekends. The campaign partners with Everett transit to accept donations of food or gifts that will be gifted to underprivileged families this holiday season.
"We will shift our focus to making sure everyone has at least one present to open this December," Dr. Steve Woodard, Vice President of Community Engagement for VOA, told the Lynnwood Times.