LYNNWOOD, Wash., November 29, 2022—The Lynnwood City Council unanimously voted on Monday to postpone adoption of the 2023–2024 budget and discussion of the 2023 salary schedule to their December 12th meeting. This decision — at least regarding the budget — did cause further deviation from the schedule set by the council but should have no impact on operations.
"Last week was actually the original date for adoption based on the calendar that council adopted earlier this year," Lynnwood Finance Department Director Michelle Meyer said during the meeting. "To allow for discussion time, the tentative adoption date was moved to tonight."
As the city already negotiated a three-year contract with AFSCME/AFL-CIO Local 3035, represented employees are set to receive an 8% increase from their 2022 pay rate on Jan. 1, 2023. According to Meyer, regardless of what the council votes on for the 2023 salary schedule, these city employees are unaffected as the union contract was already approved.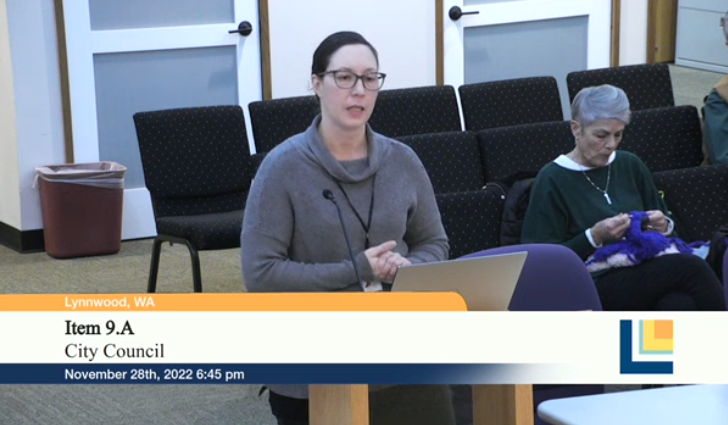 This, however, is not the case for non-union city employees. The proposed salary schedule currently has "a 2023 cost of living increase of 8.5% for non-represented employees." After questions from Councilmember Shannon Sessions, Meyer clarified on two possible scenarios for the salary schedule.
If the council delays or modifies, but still passes the salary schedule, this would result in retroactive adjustments for non-union employees. If the council chooses to not adopt a new pay schedule, non-represented employees would stay at their 2022 pay rate.
According to Meyer, the budget and salary were split into two separate actions for the council to discuss and vote on individually: though both were moved to December 12th. Notably, the budget is biennial and covers 2023 and 2024, while the salary schedule is only for 2023.
"We have a lot of questions still," Council Vice President Jim Smith said about the budget. "We took a lot of time getting presentations from each department… and then now we need to take some time to get deep into the weeds on this."
Sessions advocated for utilizing the over $4 million fund balance on four master custody officers, IT for the community court, and cybersecurity for IT. Sessions also expressed concerns over funding for an ADA consultant.
While Council President George Hurst also agreed clarification was needed on ADA Title II and Civil Rights Title VI, his main concern was the remaining funds in the Transportation Benefit District (TBD). Recently, the council failed to override Mayor Christine Frizzell's veto of $40 car tab relief — a measure supported by Hurst — with the mayor and dissenting council members largely citing concerns about road conditions and underfunding transportation projects.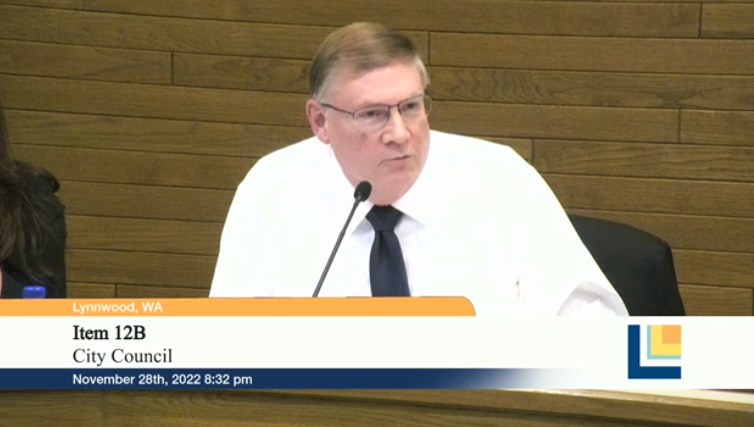 "There's an ending fund balance of the TBD of $2 million… and maybe I've watched too many English shows on PBS, but I am gobsmacked to show that we are not spending all the money that's in the TBD fund for streets," Hurst said. "I thought that was the whole purpose. I thought our discussion of the vehicle tab fees was that we're going to lose $2.3 million and yet here we are holding on to $2 million in the TBD."
Hurst then suggested moving these remaining funds into the street operating fund. He pointed out that moving the remaining TBD funds to would result in $4.5 million — when ARPA money is taken into account — of additional funding for streets.
"Those are the things we talked about, where street maintenance was so important," Hurst said. "If we're serious that all those funds that come in for TBD should be used for streets — let's do it and not let them sit there."