24 Hour Fitness rises from the ashes of pandemic-led bankruptcy
CARLSBAD, Calif., December 15, 2022—Gym industry giant 24 Hour Fitness, like many health clubs, was hit hard by pandemic restrictions in 2020 that resulted in the closure of over 100 locations and the company filing bankruptcy that same year. However, 24 Hour Fitness was far from throwing in the towel. By December of 2021, the company rose from the ashes of bankruptcy, rebranded, with a new Board of Directors, offering new innovative services and a new vision to reel back its members.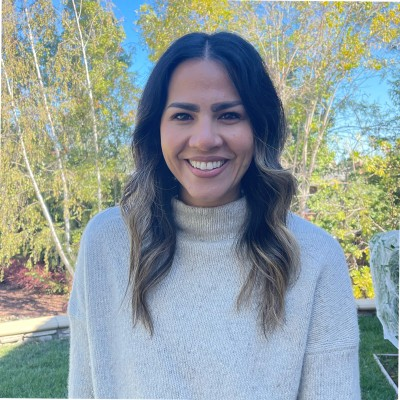 The overall focus with many of 24 Hour Fitness' innovations and its new vision, is "bridging mind, body, and spirit," Stefanie Chenok, Regional Vice President at 24 Hour Fitness, explained, bringing health, wellness, and fitness into a single forum.
In a recent study, 78% of Americans agreed that mental and emotional wellbeing is the number one reason for exercising and 29% agreed that a community space was where they were able to achieve that. 24 Hour Fitness held a survey of their own finding that most members pursue an active lifestyle to feel good rather than lose weight. These study results ultimately steered the company's decision to hone in on that mind/body element to exercise.
"24 Hour Fitness is such a known name in the fitness industry that there's such a rich loyalty from a member standpoint and in December 2021 we started to really see the business come back strong," Chenok told the Lynnwood Times. "When we started to see the traffic come back, the membership sales come back, the fitness come back, we realized that not only is it viable but it can be viable and thrive again if we instill the right people and be the future of the fitness industry by tapping into that full mind-body wellness."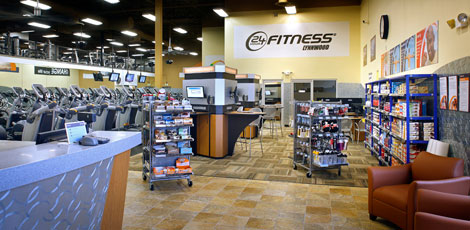 Chenok joined the 24 Hour Fitness team in 2021 during a time the company was undertaking what they called a "brand refresh." She comes from a background of retail management serving as Senior Director for Stores and Human Resources at Target from 2018 to 2019 and Director of Stores for Banana Republic from 2019 until she joined the 24 Hour Fitness team. Her region covers Northern California, Oregon, and Washington including Lynnwood's location.
Chenok told the Lynnwood Times she was drawn to 24 Hour Fitness because she was excited about the direction the company was taking and shared similar values to the company in general. Her favorite thing about her role is meeting members and engaging with people out in the field. As 24 Hour Fitness undergoes its rebranding process, Chenok is most excited about its potential, opportunity, and community, she told the Lynnwood Times.
"It is exciting to see people come back together under a shared vision, a healthy purpose, and the excitement for life change has been the most impactful," Chenok said.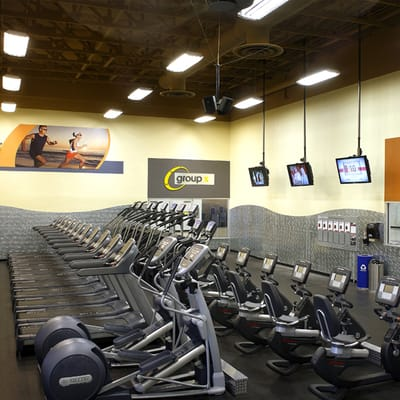 To encourage those who have reservations about returning to a community-based gym setting, the company has also emphasized cleanliness and integrated concerns for viral respiratory illnesses, into their business model such online reservations for group classes to minimize capacity.
Within the company's emphasis on mind/body wellness, 24 Hour Fitness has also partnered with online meditation company Headspace, a subsidiary of Headspace Health, offering a complimentary 3-month membership for both new and existing members.
As far as innovative services go, the fitness company released its 24Go fitness app before the pandemic hit but became a useful tool when gyms shut down. The app allows members to have access to thousands of virtual workouts straight from their smartphones or televisions. The app is intended for those who may still feel uncomfortable returning to a community-based fitness facility, or otherwise unable to visit, and accommodates a wide variety of fitness goals and member's access to equipment.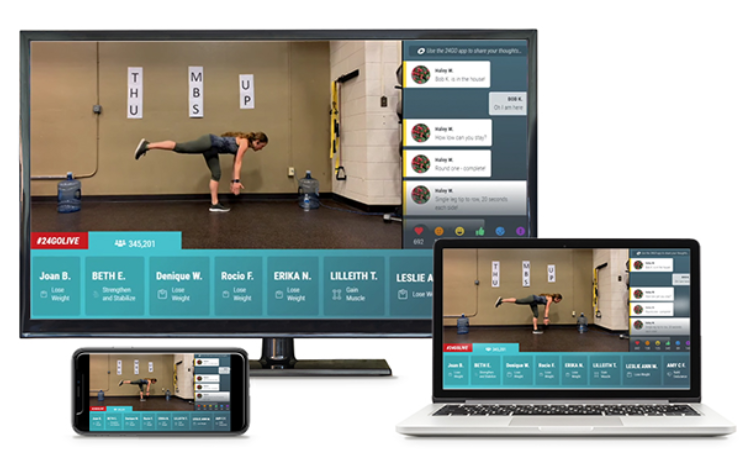 Other innovative rollouts include MODUS small group training, HIIT+ mindfulness programs, Nutrishop, iCRYO (focusing on recovery such as vitamin shots), and 9 Round, but these services are currently only offered in select locations, none of them currently in Washington. Chenok informed the Lynwood Times the company would eventually like to expand these services to the Washington market but are simply looking "for the right location."
"This allows members to hit multiple levels of their fitness journey at one destination, which is 24 Hour Fitness," said Chenok.
The pandemic temporarily shut down fitness centers across Washington state in 2020 for eight weeks. When these reopened in January 2021, they were only allowed one customer per room or per 500 square feet for larger facilities, with additional mask and physical distancing requirements. In Phase 2 of the state's reopening, fitness centers were allowed to increase to 25% capacity.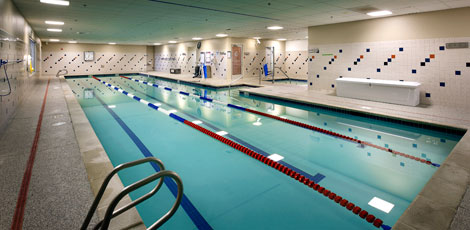 Although 24 Hour Fitness has emerged from bankruptcy and reopening their locations, as of right now it has not returned to full capacity. The company projects, based on its membership base, to return to pre-pandemic levels (near 90%) in 2023.
If she had to boil down the biggest lesson the company learned during the pandemic, Chenok shared that 24 Hour Fitness' return and subsequent rebranding exemplified just how "tough and resilient" its members are to health and wellbeing.
"The resiliency and the grit that our team displayed was the biggest learning because they weren't willing to throw in the towel," Chenok said. "They were willing to do what was necessary to open the doors again. It was just tweaking some of the tactics of the day to day tactics to make sure we were meeting the new demands of what post-COVID fitness would look like."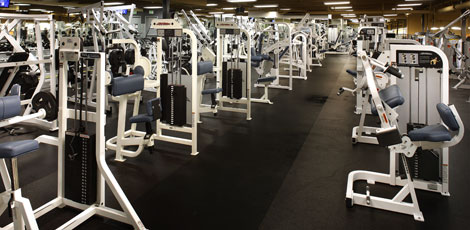 Next year 24 Hour Fitness will be celebrating their 40th anniversary. The company intends to commemorate this achievement, but plans have yet to be revealed.
"Our laser focus is on preparing for the new year," Karen Bakula, Marketing and Communications for 24 Hour Fitness told the Lynnwood Times. "Even though there are activities being discussed to help celebrate our terrific legacy, nothing we can share yet."
24 Hour Fitness currently has nearly 300 clubs nationwide with nine locations in Washington state, including one here in Lynnwood – one of the most successful, and loyal, membership clubs in the region. To learn more about a club near you visit 24hourfitness.com.