Man barricades himself in Lynnwood business, attempts to blow it up: the full report
LYNNWOOD, Wash., December 16, 2022—On November 25, Lynnwood Police and North County SWAT arrested a man who attempted to blow up a local business, on the 1700 block off Highway 99, after barricading himself in the establishment and threatening the owner.
At approximately 4 p.m., the suspect, 44-year-old Michael Paul Hargett, had attempted to steal a 1993 Nissan Sentra when a Lynnwood business owner confronted him. Hargett was attempting to steal the vehicle using a screwdriver and damaged its ignition in the process. After the businessowner confronted him, Hargett attempted to stab him with the screwdriver before arming himself with a metal crowbar according to police reports. He continued to try and assault the businessowner with two unsuccessful swings with the tool. The businessowner later told Lynnwood PD he also witnessed Hargett attempt to "put a lighter in a metal propane tank" but was unsuccessful.
Lynnwood Police Officers arrived on scene at approximately 4:14 p.m., responding to an assault with a weapon call, and issued commands to Hargett to disarm himself of the crowbar which he did not comply with. Hargett informed the Officers he was also armed with a handgun. Officer Frank Helm also reported that he witnessed Hargett assault a civilian by hitting them with a metal trashcan determining the suspect was violent and establishing probable cause for arrest.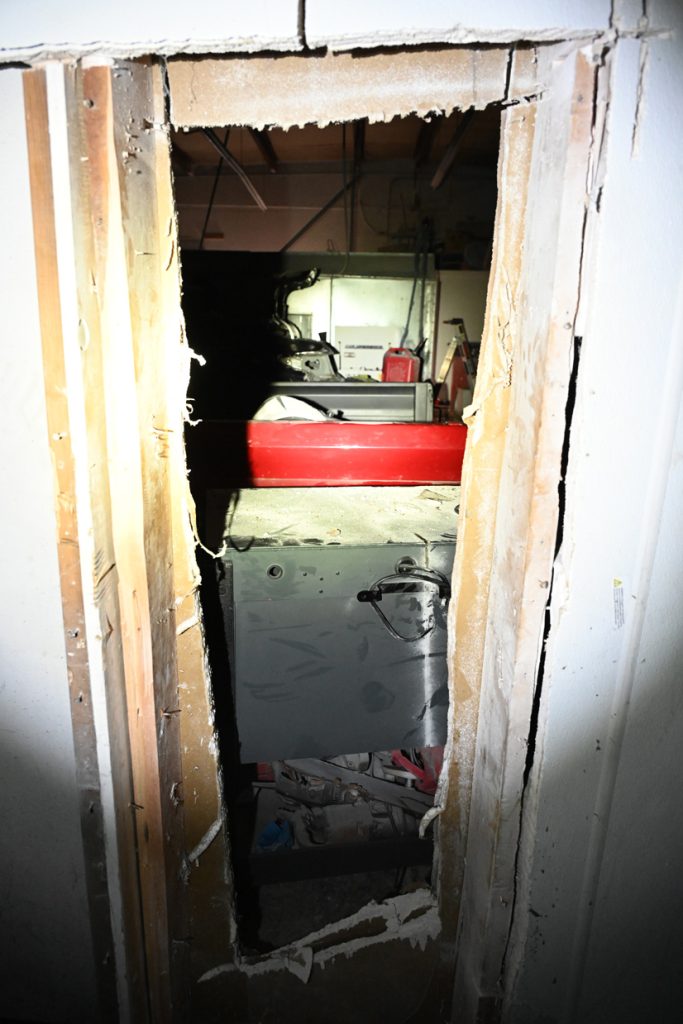 Officers commanded Hargett to put his hands above his head, but he did not comply, so Officer Helm deployed his taser twice. Hargett seemed to be unaffected by this. Officers then, exhausting their less lethal options, raised their handguns in a low ready position and retreated from the building. Hargett began throwing objects, including the metal trashcan, at them as they fled. He then barricaded himself inside the building, using a broom to shut the metal garage door, breaking several windows in the process. The building had been evacuated prior to Hargett's barricading, following the threat of an involved firearm, and was empty.
A negotiator began to issue commands for Hargett to come out of the building for a total of three hours, but he did not comply with these orders either. He began to throw several items out of the window and paired a lighter with a spray can make a "makeshift flamethrower" he also shot out of the windows.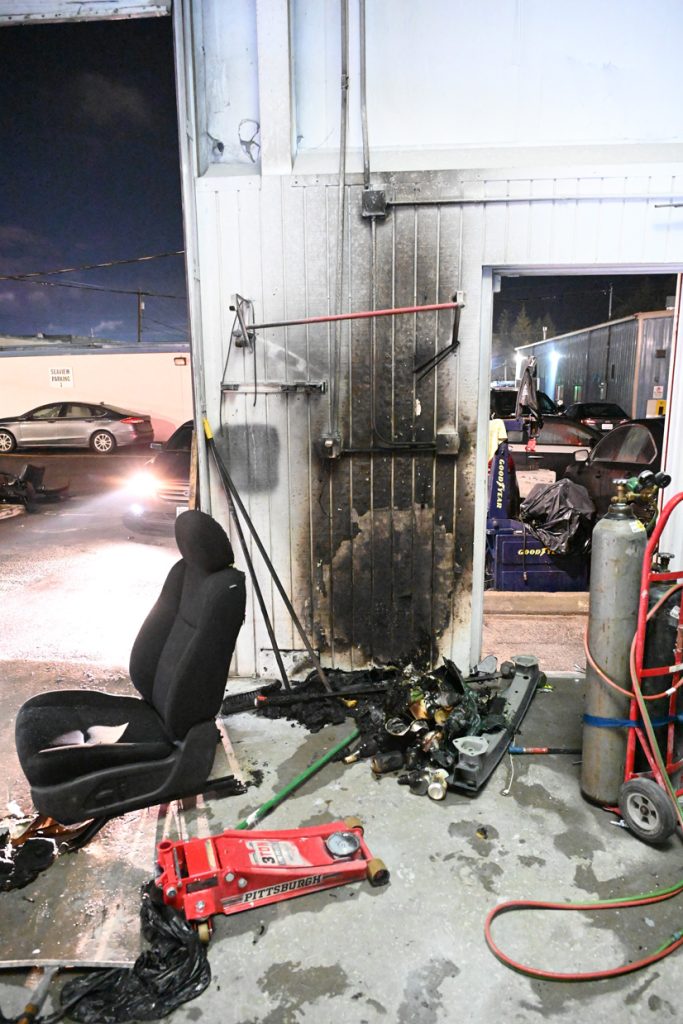 Officer Samuel Zacharia deployed Police K9 Rico as a less lethal option until North Sound Metro SWAT arrived with an armored vehicle. SWAT arrived on scene shortly before Hargett started a fire inside of the building, causing severe damage to its interior and electrical components. Officer Helm also reported that, throughout the engagement, he heard compressed air chemicals be released within the building that may have aided in the arson.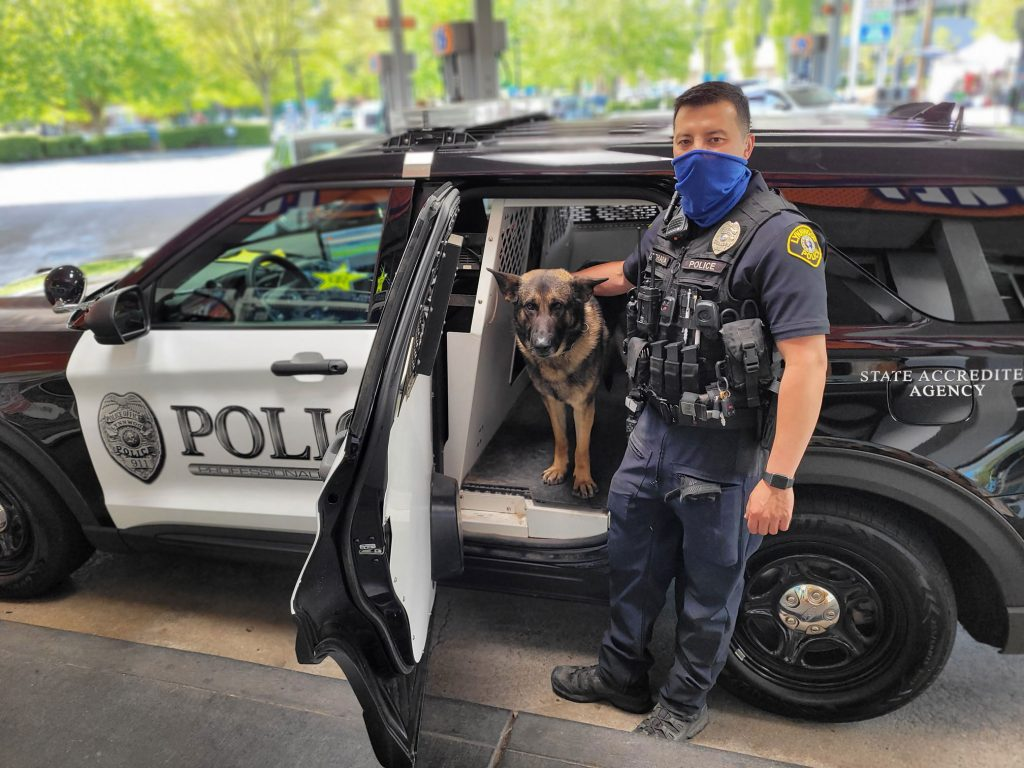 The SWAT team infiltrated the building and found Hargett hiding inside. He was taken into custody and booked at the Snohomish County Jail shortly after. Hargett was medically evaluated by Swedish Mill Creek before booking.
Hargett had 50 cents in coins on him but nothing else. Lynnwood PD Officers later reported that he seemed "high or emotionally disturbed" at the time of his arrest and refused to identify himself or engage in meaningful conversation. While handcuffs were being attached to Hargett's wrists, he threatened to "kick [the officers] in the nuts", Officer Kruse reported, and steal their rifles.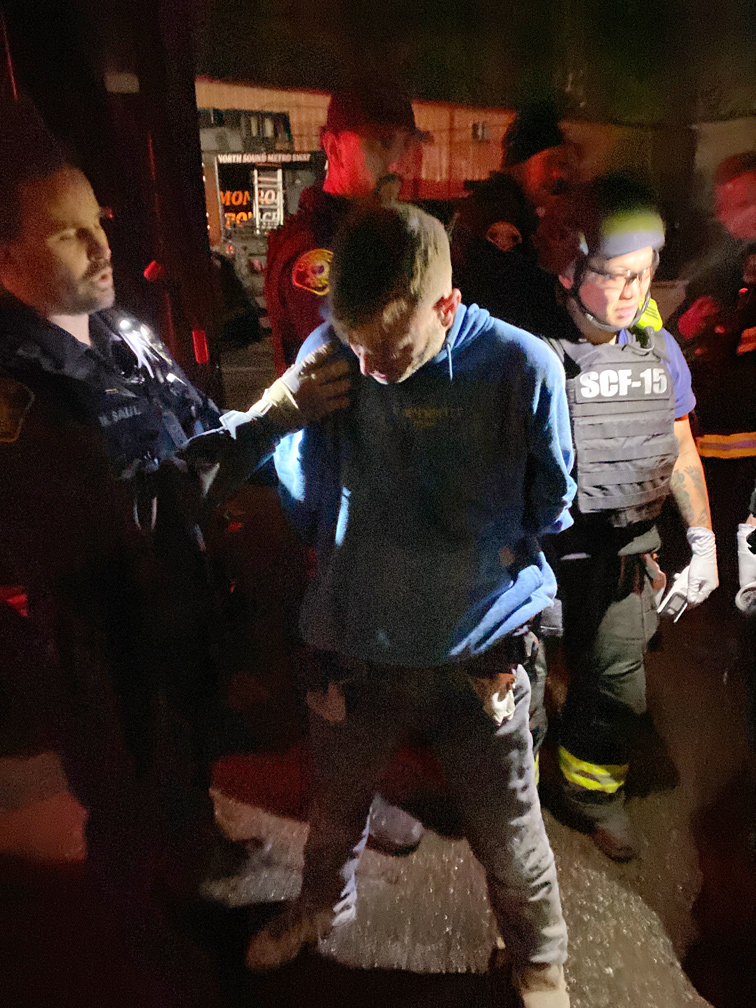 A Tesla dealership employee contacted the Police Department later to inform them that Hargett had been spotted moments before the incident at their facility. He said he was "acting strange" and spent a long time in their restroom before he was found eating employee's food in their break room. He was then told, by Tesla employees, to leave, which he did, but returned shortly after.
Hargett was charged with one count of assault, one count of theft of a motor vehicle, one count of arson, one count of malicious mischief, and one count of obstruction of law enforcement officer.
He appeared at Everett District Court on November 27, and November 28, where the assault and obstruction of law enforcement charges were not filed, the theft of a motor vehicle was reactivated, and the malicious mischief charge was court ordered. He is currently in custody at Snohomish County Jail with a total bond amount of $50,000. If convicted, he would be facing multiple Class B felonies each of up to 10 years in prison and fines up to $35,000.