PIERCE COUNTY, Wash., December 26, 2022—Two Tacoma Power Utilities (TPU) and two Puget Sound Energy electrical substations were sabotaged on Christmas Day leaving at least 17,000 customers without power.
Early this morning, two Tacoma Power substation facilities were attacked in east Pierce county. Currently, 7,300 customers are without power as a result. Law enforcement has been notified. We are working as quickly and safely as possible to restore power. https://t.co/DsH127j1sY pic.twitter.com/yJGXnSDkpo

— Tacoma Public Utilities (@MyTPU) December 25, 2022
According to the Pierce County Sheriff's Office, deputies received a call around 5:26 a.m. on Christmas Day of a burglary to the TPU substation located at 22312 46th Ave E in Spanaway. Upon arrival to the scene, deputies saw forced entry into the fenced area and equipment vandalized that caused a power outage in the area. Nothing had been taken from the substation, according to the press release.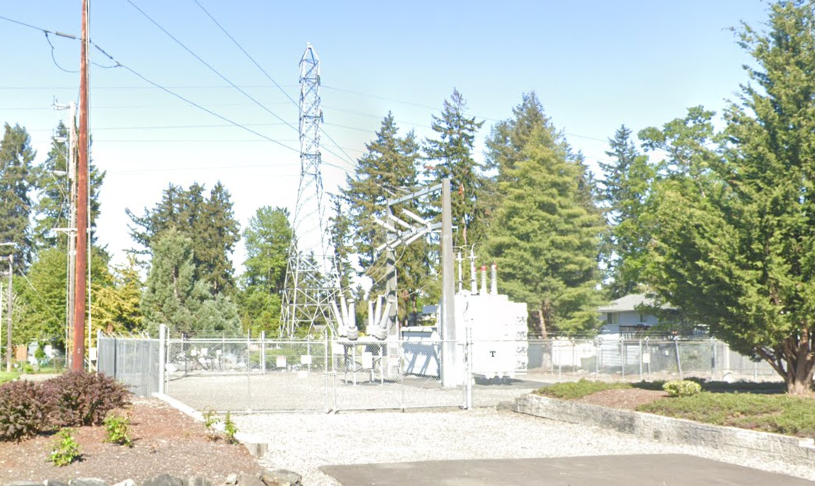 Deputies were then notified of a second burglary to the TPU substation at 8820 224th St E in Graham just 2.6 miles away that also had forced entry with damage to its equipment. Again, nothing was taken from this site.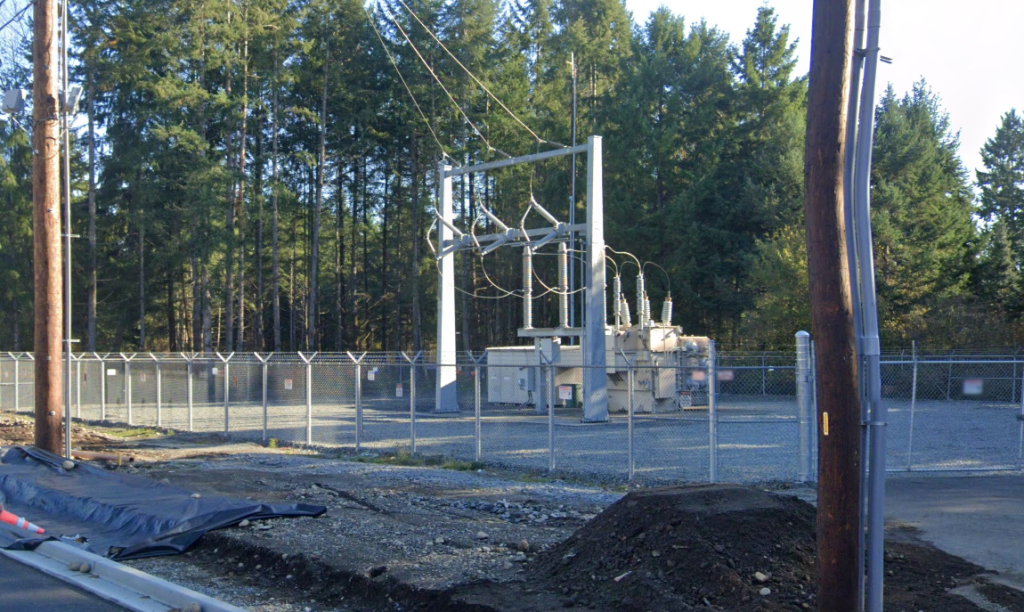 At 11:25 a.m. Puget Sound Energy (PSE) notified the Pierce County Sheriff's Office that they too had a power outage earlier at 2:39 a.m. on Christmas morning. Deputies discovered the fenced area was broken into and the substation vandalized at this third location.
Later at 7:21 p.m., dispatchers received a call of a fire at a PSE substation located at 14320 Kapowsin Hwy E. in Graham roughly 6 miles from the TPU facilities vandalized earlier on Christmas morning. Deputies, firefighters and PSE employees responded to the scene and the fire was extinguished. The suspect(s) gained access to the fenced area and vandalized the equipment which caused the fire.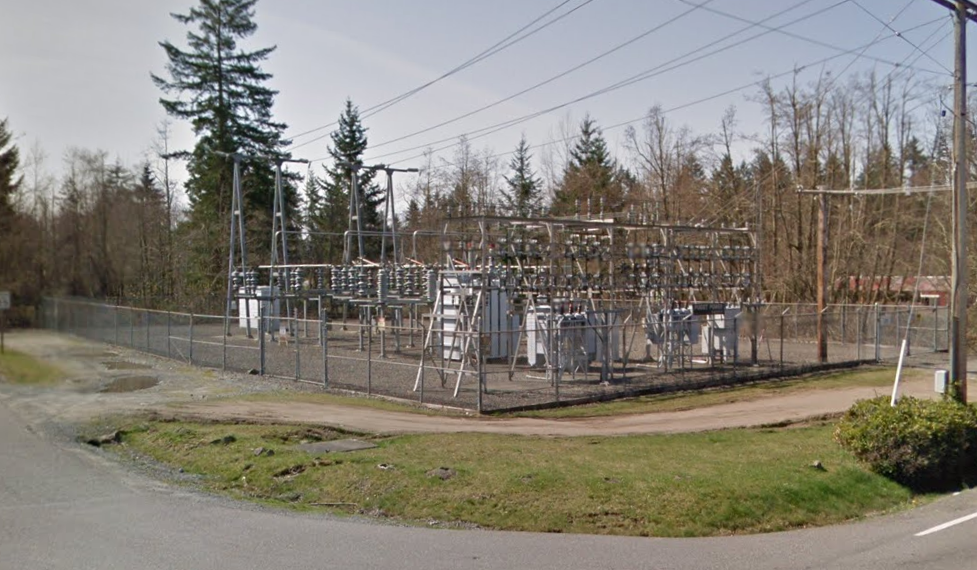 This was the 4th incident at a Power Substation in South Pierce County within a 17-hour period on Christmas Day and currently there are no suspects in custody. All local and federal law enforcement agencies in the county have been notified of the incidents and will be monitoring power substations in their area.
Power has been restored to most of the affected homes according to both PSE and TPU.
A US Department of Homeland Security (DHS) report released in January of this year warned of "credible, specific plans" by domestic extremists "to attack electricity infrastructure since at least 2020."
DHS followed up with a "National Terrorism Advisory System Bulletin" issued on Nov. 30 stating that "Domestic actors and foreign terrorist organizations continue to maintain a visible presence online in attempts to motivate supporters to conduct attacks in the Homeland."
The memo continued, "Targets of potential violence include public gatherings, faith-based institutions, the LGBTQI+ community, schools, racial and religious minorities, government facilities and personnel, U.S. critical infrastructure, the media, and perceived ideological opponents."
According to the U.S. Energy Information Administration, about 4.11 trillion kilowatthours (kWh) of electricity generated at power plants moves through a complex network of substations, transformers, and power lines called the "grid" to an end user – the customer. The grid consists of roughly 11,000 power plants, hundreds of thousands of miles of high-voltage power lines and millions of low-voltage power lines comprising three regions – Eastern, Western and the Electric Reliability Council of Texas (ERCOT) interconnections.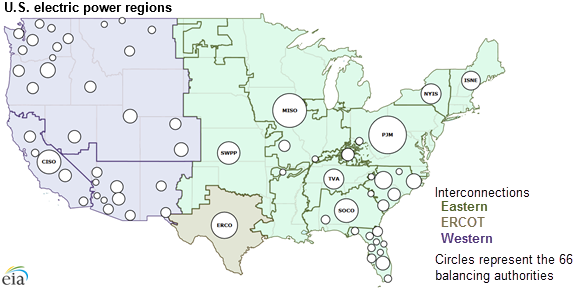 According to the Department of Homeland Security, because the roughly 79,000 substations across the U.S. aren't usually staffed, these make an easy target for "bad actors." Substations convert high-voltage electricity to lower voltages to be used by residential and commercial customers.
Oregon Public Broadcasting (OPB) reported that as of December 8, there have been at least six attacks on the electric grid in Oregon and Western Washington since mid-November, some involving firearms.
"Portland General Electric, the Bonneville Power Administration, Cowlitz County Public Utility District and Puget Sound Energy have confirmed a total of six separate attacks on electrical substations they manage in Oregon and Washington," the news outlet reports.
On December 2, the FBI and Oregon's Titan Fusion Center released a memo warning local utilities about the recent attacks.
According to the FBI memo obtained by NewsNation, "Power companies in Oregon and Washington have reported physical attacks on substations using hand tools, arson, firearms and metal chains possibly in response to an online call for attacks on critical infrastructure. … In recent attacks, criminal actors bypassed security by cutting the fence links, lighting nearby fires, shooting equipment from a distance or throwing objects over the fence and onto equipment."
Coincidently the next day on December 3, two power stations were damaged with gunfire in North Carolina leaving 40,000 customers without power.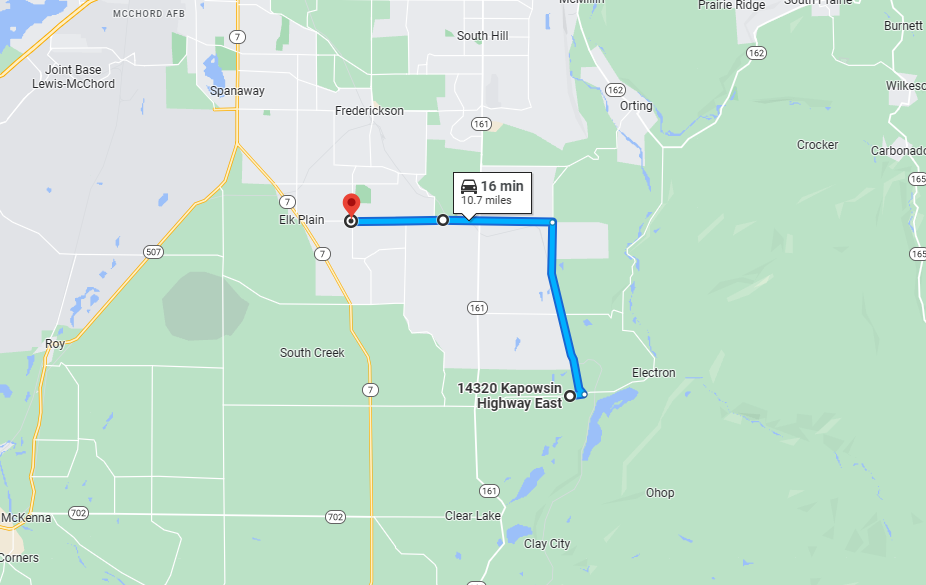 It is unknown of the motives for the recent Christmas Day sabotage in South Pierce County or if it were a coordinated attack on the power grid. In any case, law enforcement is urging the public to report anyone suspicious near a power facility to immediately call 911.