EVERETT, Wash., January 7, 2022—Last week, the Everett Police Department's Violent Crime Reduction Unit (VCRU) arrested 27-year-old Josiah Degenstein on outstanding warrants and seized a cache of fentanyl pills, methamphetamine, firearms and ammunition. He was wanted in April of 2022 on 9 counts of Unlawful Possession of a Firearm (UPF) out of Snohomish County Sheriff's Office as well as had a Department of Corrections warrant.

According to the Facebook post by Everett PD, Josiah Degenstein went to a residence in Central Everett and was observed putting a bag in a vehicle before stopping to speak with people outside the residence. When VCRU members contacted Degenstein, he ran to the vehicle's driver's seat and attempted to flee. He was unsuccessful and got arrested after a Taser deployment. No other injuries were reported.
Upon his arrest, EPD found approximately $9,500 in cash and just under 100 fentanyl pills on the perp. During a search of the vehicle after a warrant was issued because of a gun holster in plain sight on the floorboard, officers discovered the following:
Approximately 200 grams of meth
300 fentanyl pills
Drug trafficking materials
A loaded Glock pistol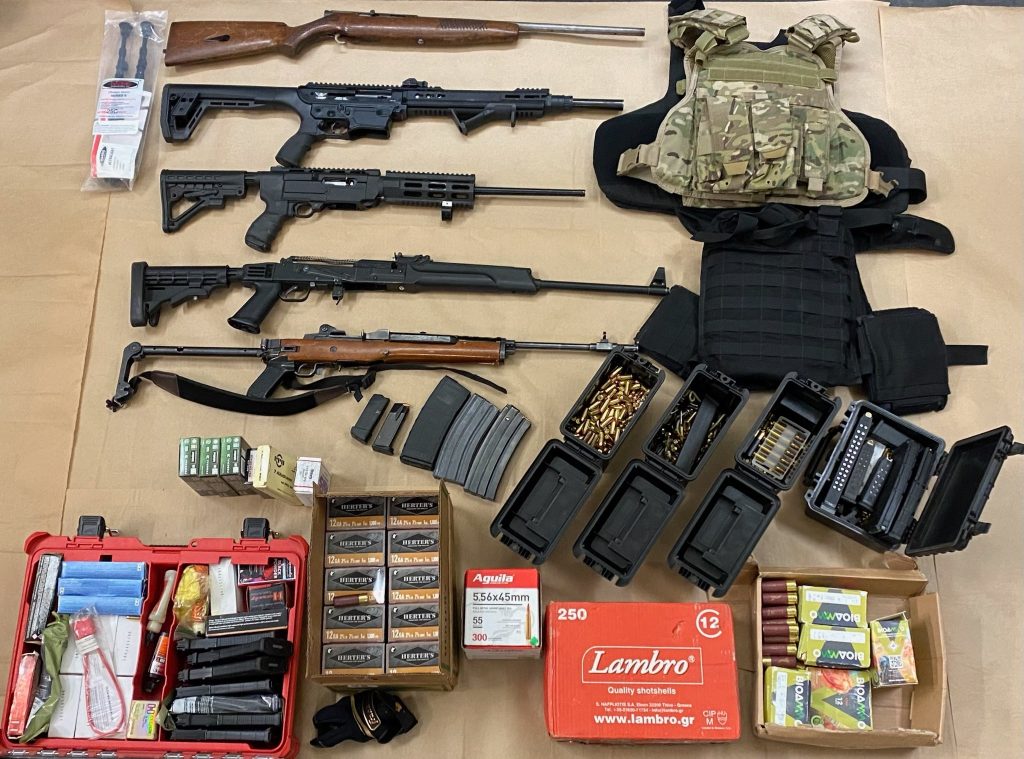 Degenstein is currently in the Snohomish County Jail on nine counts of UNLAWFUL POSSESSION OF FIREARM 1 (Class B Felony), two counts of POSSESSION OF A STOLEN FIREARM (Class B Felony), two counts of MFG-DEL AMPHET-METHAMPHET (W-INTENT) [AMPHET-SELL] (Class B Felony), and one count of POSSESSION STOLEN of PROPERTY 3 (Gross Misdemeanor). Bail is sent at $250,000 on four charges and no bail is set on 10 of the 14 charges.
A Class B Felony conviction in Washington state can result in a prison term of up to 10 years and/or a fine of up to $20,000. 
Below is a list of the charges from the Snohomish County Jail Roster: