Department of Emergency Management receives prestigious certification
SNOHOMISH COUNTY, Wash., February 1, 2023—The Emergency Management Accreditation Program (EMAP) announced on Thursday, January 26, that Snohomish County's Department of Emergency Management had met all the requirements for accreditation.  This means the department is now one of roughly 30 county-level agencies across the U.S. to have demonstrated excellence and accountability in emergency management. Accreditation followed a rigorous peer-reviewed process.
Congratulations to 10 Emergency Management Programs that have earned accreditation by the Emergency Management Accreditation Program (EMAP). pic.twitter.com/rUEV0S92vK

— EMAP (@EMAP_US) January 26, 2023
"We have one of the best Emergency Management teams in the country, and the EMAP accreditation shows our residents that we are ready for whatever disaster is coming next," said Snohomish County Executive Dave Somers. "We have been tested through landslides, global pandemics, wildfires, flooding, and other emergencies. We know that to be prepared we must always be improving, and this designation shows we are among the elite. When something bad happens, we have the tools to respond and recover."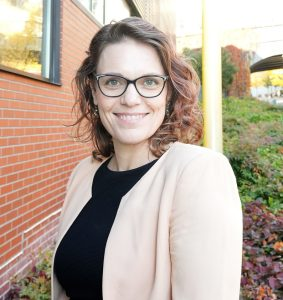 "I am incredibly proud of my team for this accomplishment, which demonstrates what we already knew: Snohomish County has a top-notch emergency management program," said Lucia Schmit, director of Snohomish County Emergency Management. "EMAP accreditation shows that the foundation of the program is strong — extending beyond having great people to having strong, institutionalized processes and practices. This accomplishment is even more impressive considering that the county managed five federally declared disasters during the years they were pursuing accreditation."
Leaders at Snohomish County Emergency Management began seeking EMAP accreditation in 2019 and pursued much of the work through 2020 and 2021, even though the department's staff was then engaged fulltime coordinating the community's response to the COVID-19 pandemic, in addition to addressing flooding events and winter storms. The department achieved conditional accreditation in July 2021 and was granted full accreditation on Thursday, Jan. 26, 2023.
The department was required to demonstrate and document compliance with more than 60 emergency management standards, as well as pass peer review by a team of EMAP-trained assessors.
Agencies that obtain accredited status "have joined the elite leaders in emergency management," EMAP Commission Chair Angee Morgan said. "Through their commitment and leadership, they have proven to their communities and stakeholders that their programs are sustainable and that they continue to focus on their communities' best interests," Morgan said.
The nonprofit EMAP evaluates emergency management programs in several areas, including planning, resource management, training and exercises, communications, public information, and administration. Accreditation means EMAP recognizes Snohomish County Emergency Management's ability to bring together personnel and resources from a variety of agencies and organizations to address any hazard the community may face.
Accreditation is valid for five years. EMAP is the only accreditation process for emergency management programs in the United States.
The other regional emergency management programs to attain EMAP accreditation are those operated by the Federal Emergency Management Agency, the State of Washington, King and Pierce counties, and the City of Seattle.
Today, @GovInslee issued an emergency proclamation for December's extreme winter weather & flooding in Chelan, Clallam, Grays Harbor, Island, Jefferson, King, Kitsap, Okanogan, Pacific, Pierce, Snohomish, Stevens and Whatcom counties. #wawx https://t.co/bcWxHq71UG

— WA Emergency Management (@waEMD) February 1, 2023
---
SOURCE: Snohomish County Government press release