$25 Million grants to address racism as a public health crisis
The Gathering Collaborative along with King County government invites you, our community and business partners across the region to join us in continuing the critical work to undo the harms of systemic racism, which was declared a public health crisis by King County in 2020. Envisioned jointly by community members and King County in August 2021 and launched in March 2022, The Gathering Collaborative is a group of trusted community members who are involved to uplift Black and Indigenous people and their communities – those who are most directly harmed by racism. The members largely reflect these communities and have lived experience in these communities that they serve.
The Gathering Collaborative is a space where members experience the power of older and younger generations serving together, grounded in the wisdom of the generations that have come before us and ensuring that the impacts to generations in the future are considered in the ways we think, move, and act.
One of the main goals of The Gathering Collaborative is to equitably distribute $25 million in investments to community service providers that support their growth and entrepreneurship – non-profit organizations, grassroot organizations with fiscal sponsors, and for-profit businesses – in ways that start to repair the deep harms of racism worsened by the COVID-19 pandemic, and bring healing, social and emotional stability, well-being, and restoration for Black and Indigenous people and their communities so that all People of Color and all communities across King County thrive.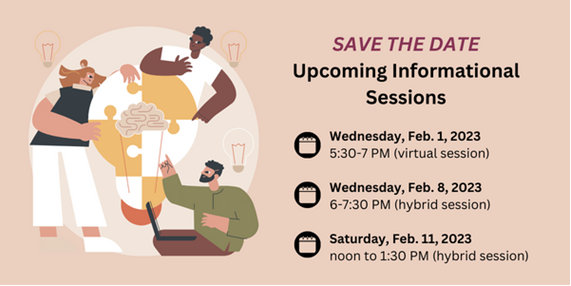 This approach is rooted in focused universalism, which is "outcome-oriented…in service of the explicit, universal goal", founded in the value that communities know best what they need to thrive, and using co-creation processes to develop a wide range of solutions to longstanding inequities and equitably resource those solutions. We are embarking on a new way to think about grant applications and making awards. We want to learn about what you are already doing on the ground to reach underserved people in Black and Indigenous communities in this region. We know you have a connection to service in the community. We see you moving institutions and moving the needle on progress. You have shown up and done tremendous work; we invite you to showcase your excellence. In this grant process, we are asking you: How can we support?
To apply, you must register and sign in with a Zoom Grants login.
The Gathering Collaborative seeks community-service providers, nonprofit organizations and small businesses that are dismantling systemic racism and working to undo its harms to address the public health crisis; able to show their deep roots in local Black and Indigenous communities through their effective connections, partnerships and accountability within the communities; reflective of the Black and Indigenous communities they serve as indicated by how they center their work in traditions, cultural practices, and approaches to providing services; and able to advance the priorities and well-being of these communities who are most harmed by racism. 
Those applying can apply to the following four grant categories: General grants for community service providers; capacity building grants for small, grassroots community service providers; small business grants; and physical infrastructure grants. More information on the grant categories and Gathering Collaborative funding priorities can be found on our website and in the grant materials.
---
SOURCE: Office of Equity, Racial and Social Justice, King County