The Bessie Coleman Quarter released to honor the aviator
WASHINGTON, D.C., February 26, 2023—FAA Headquarters in Washington, D.C., was the site of a truly special moment on Wednesday, February 22, when the U.S. Mint presented a new quarter honoring aviator Bessie Coleman to FAA officials.
The Bessie Coleman Quarter is the sixth coin in the American Women Quarters™ Program. Bessie Coleman was the first African American and first Native American woman pilot. She was also the first African American to earn an international pilot's license.
The coin, presented by Ventris Gibson, former FAA chief human capital officer and now director of the U.S. Mint, occurred in the most fitting of places — The Bessie Coleman Room — and at the most fitting of times, Black History Month.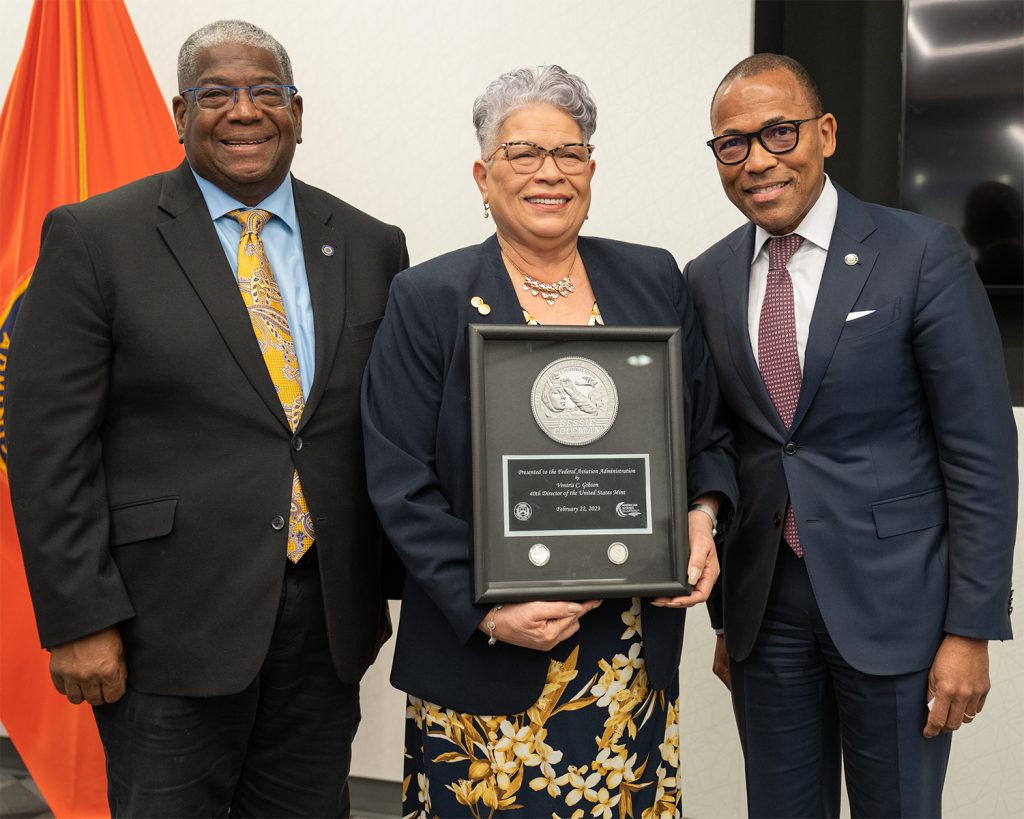 In opening remarks, Deputy Administrator Brad Mims, said, "As someone who's deeply invested in diversity, equity, access, and inclusion, the Bessie Coleman coin feels like a gift from the past. It's a valuable symbol of an important chapter in U.S. aviation history."
In presenting the coin, Gibson said Bessie Coleman "defied the odds and … became an aviator. Her tenacious drive and fearless personality helped pave the way for future generations of aviators and for women."
Recalling his own awakening to the world of aviation as a small child, Acting Administrator Billy Nolen noted "there's no telling what will spark a child's imagination and literally make them take flight. As someone who is concerned about aviation's workforce and how we will meet the needs of our country in the future, I am always buoyed and excited by these kinds of stories," because they're the about the key moments that bring people into aviation. Perhaps, he intimated, the new coin will do just that for someone in the future.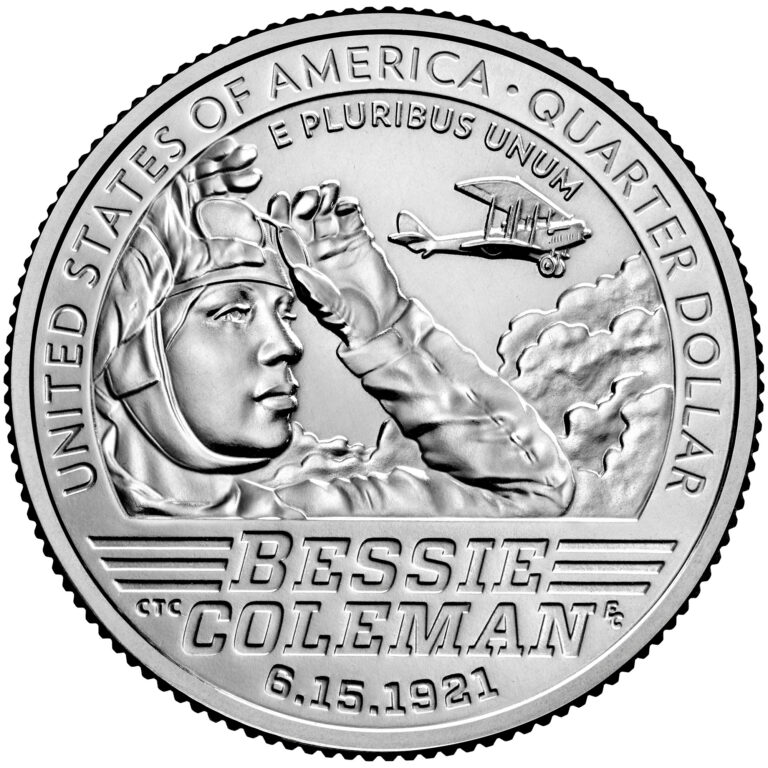 The reverse (tails) side of the quarter depicts Bessie Coleman as she suits up in preparation for flight. Her expression is reflective of her determination to take to the skies, the only place she experienced a freedom she did not have on the ground. Among the inscriptions is "6.15.1921," the date Coleman received her pilot's license.
Yesterday, U.S. Mint Director Ventris Gibson gave a #BlackHistoryMonth talk to Federal Aviation Administration (FAA) employees. She also presented a Bessie Coleman shadowbox to Mr. Billy Nolen, Acting Administrator. Thank you for a great event! @FAANews @FAA_Billy #HerQuarter pic.twitter.com/wdQsuPWAnm

— United States Mint (@usmint) February 23, 2023
Who was Bessie Coleman?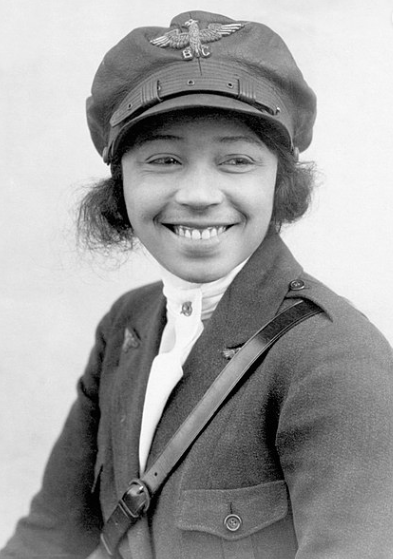 Coleman was born on January 26, 1892, in Atlanta, Texas during a time of overt racism and segregation laws. After being refused admission into every U.S. flying school she approached, Coleman learned French. She traveled to Paris in 1920 to attend the well-known Caudron Brothers' School of Aviation in Le Crotoy, France. She was the only student of color in her class.
On June 15, 1921, Coleman received her international pilot's license from the Fédération Aéronautique Internationale. She returned to the U.S. and performed in her first airshow in September 1922. She became known for "loop-the-loops" and making a figure 8.
Coleman used her growing fame to tour the country, giving flight lessons, performing in shows, and encouraging African Americans and women to learn how to fly. She also made a point of refusing to speak or perform anywhere that segregated or discriminated against African Americans.
Bessie Coleman died on April 30, 1926, as a passenger in a practice flight for a celebration in Jacksonville, Florida. Her flying career, although brief, inspires many young African Americans to pursue the field of aviation. Her legacy continues through the establishment of aviation clubs and tributes, including the 1995 U.S. postal stamp issued in her honor.
Learn more from LaTasha Tucker's article: Top 5 Lessons from Bessie Coleman's Legacy
---
SOURCE: Combination of Federal Aviation Administration and U.S. Mint press releases.
Image of Bessie Coleman source: "The first black woman aviator had to leave the U.S. in order to achieve her dreams". Timeline.com. March 19, 2018. Original source: George Rinhart/Corbis via Getty Images.