House passes bill prohibiting sale of assault weapons in Washington
OLYMPIA, Wash., March 9, 2023—The Washington State House of Representatives passed House Bill 1240, with a 55-42 vote, on Wednesday, March 8, that prohibits the sale, manufacture, and import of assault weapons in Washington state while providing exemption for military and law enforcement agents. The bill now moves to the Senate to take action.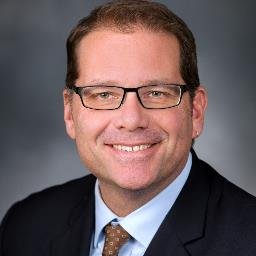 "This has been a long journey," Representative Strom Peterson (D-Edmonds), the bill's primary sponsor, said during last night's discussion on the House Floor. "I first introduced this piece of legislation under my prime sponsorship the following year after a shooting in my community in Mukilteo where a young man of 19 years old shot up a house party with kids who had just graduated from high school. They were getting together on a warm summer's ever to talk about life and talk about what the future is going to bring to them. Well, three of those people, Anna and Jake and Jordan don't have a future anymore. One other well was shot in the back, but fortunately survived.
"This has been happening in our communities and happening around the state and around the country for far too long. I've been doing a little bit of research, and in 2021 there were I think 697 mass shootings around the country. Last year it was 648 – give or take. This year to date in 2023 to date we have nearly 70 mass shootings. We are on a clip to surpass those numbers. And we've seen it. You and I have seen, seen the marches, speaker Jenkins. We've seen the kids walking out of school. We've seen the kids amassed on the mall in Washington, DC. We see them, we hear them, we have to pass this legislation."
The bill contains an emergency clause and would take effect immediately if approved by the Senate. The bill does not prohibit people from possessing assault weapons.
Governor Jay Inslee praised this along with other legislation in a statement released Wednesday evening.
"I want to applaud legislators for advancing commonsense gun reform, planning for climate change impacts, supports for behavioral health, and more funding for special education," Inslee said.
Washington would be the tenth state in the nation following California, Connecticut, Delaware, Hawaii, Illinois, Maryland, Massachusetts, New Jersey, and New York as well as the District of Columbia to enact laws imposing various restrictions on assault weapons since federal restrictions expired in 2004.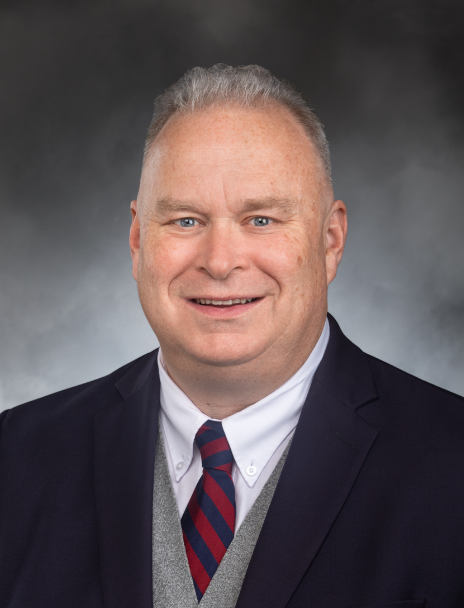 "This is a bad bill," Representative Jim Walsh (R-Aberdeen) said during the House debate. "The right of the individual citizen, their arms in defense of himself in the state shall not be paired. That, of course, is Article 1, section 24 of the state Constitution. Madam Speaker, this policy impairs your right to bear arms in defense of yourself and the state…it is unconstitutional.
"We have experimented with so-called assault weapon bans in our past. As I think everyone on this floor knows, in the 1990s at the federal level, we experimented with a so-called assault weapon ban didn't have a great effect on crime rates to the extent there is data that's relevant, it's confounding and inconclusive .It didn't put a big dent in violent crime and ultimately, the federal government abandoned that experiment as not effective. Not effective for public safety, not effective for decreasing crime and an infringement of constitutional rights of the people.
"Madam Speaker, none of us countenance violent crime but the question, Madam Speaker, is how do we best address violent crime in our public policy?
"The bill makes the same mistake that many others do. It assumes that by restricting the choices and options of law-abiding citizens in how they choose to protect themselves, it will somehow affect the behavior of psychopaths and criminals and people bent on making mayhem. They're two different sorts, Madam Speaker. Let's not penalize law abiding citizens in an effort to deter the actions of criminals."
The ban of military-style assault weapons is backed by Attorney General Bob Ferguson, along with Governor Jay Inslee, in his sixth attempt since 2017—following the 2016 mass shooting at a Mukilteo house party when the shooter used a military-style assault rifle and a high-capacity magazine.
"My responsibility as Attorney General, but also as a father, is to do what I can to protect folks in our state," Ferguson told the Lynnwood Times during a visit to Olympia. "For me banning the sale of the those high-capacity magazines and those assault weapons is consistent with the second amendment and will improve the chances of the safety of our kids and community members across the state…the sale of these weapons should be stopped."
Ferguson introduce SB-5078 that restricted the sale of high-capacity magazines last legislative session. That bill was signed into law by the Governor Jay Inslee last March. Ferguson was also successful in passing a bill banning the manufacturing and possession of ghost guns which passed the legislation in 2019.
David Yamane, Sociology Professor at Lake Forest University, who has spent the last 10 years studying gun culture in America, found that 98.85% of guns and 99.21% of gun owners are not involved in fatal, non-fatal injuries, or victimizations involving guns annually.
Brett Bass, Program Manager of Forefront Suicide Prevention, Bellevue Gun Club instructor and U.S. Marine Corps veteran, believes there is a good chance all of the bills will pass this session, based on Democrats' recent voting history, but will fail to survive constitutional scrutiny.
"The assault weapons ban is almost certainly, imminently, doomed judicially because there's nothing in the text, of either the Washington State text, or the constitution, to support the idea that this is a legitimate action from the state and I don't believe you can find meaningful historical, or traditional, precedent for broad prohibitions on the most commonly owned types of firearms," said Bass.
Democrats in favor of the assault-rifle ban argue that the increase in cases, in which assault rifles were being used for mass shootings, is one of the supporting reasons for the bill, but Bass argues mass shooters typically use whatever is the most popular firearm at the time.
As it stands handguns are the most used firearm in mass shooting cases, from 1982 to 2003, by far, according to Statistica.
Summary of assault weapons ban bill
The manufacture, importation, distribution, sale, or offer for sale of any assault weapon is prohibited in Washington state under HB-1240.
The term "assault weapon" is defined to include various kinds of firearms, including:
semiautomatic rifles with an overall length of less than 30 inches;
semiautomatic centerfire rifles that have the capacity to accept a detachable magazine and have one or more additional features listed in the bill;
semiautomatic centerfire rifles with a fixed magazine with the capacity to accept more than 10 rounds;
semiautomatic pistols that have the capacity to accept a detachable magazine and have one
or more additional features listed in the bill;
semiautomatic shotguns that have one or more additional features listed in the bill;
specific firearm models identified in the bill; and
conversion kits and parts that can be used to assemble an assault weapon or convert a firearm into an assault weapon, if the parts are in the possession of or under the control of the same person.
The term "assault weapon" excludes antique firearms, firearms that have been made permanently inoperable, and firearms that are manually operated by bolt, pump, lever, or slide action.
The restrictions on assault weapons are subject to several exceptions including:
Licensed firearms manufacturers are authorized to manufacture, import, distribute, offer for sale, and sell assault weapons for the purpose of sale to the armed forces of the Untied States or Washington, or to state or federal law enforcement agencies for law enforcement purposes.
Licensed firearms dealers are authorized to import, distribute, offer for sale, and sell assault weapons for the purpose of sale to the armed forces of the United States or Washington, or to law enforcement agencies in Washington for law enforcement purposes.
Licensed firearms dealers are authorized to distribute, offer for sale, and sell assault weapons that were acquired from an individual legally authorized to possess or transfer the weapon, for the purpose of selling or transferring the weapon to a person who does not reside in Washington.
Any person may acquire possession of an assault weapon by operation of law upon the death of the weapon's former owner, if that former owner was in legal possession of the weapon and the person who acquires possession can establish such provenance.
A violation of these restrictions would be classified as a gross misdemeanor. Additionally, a violation is classified as a matter vitally affecting the public interest, not reasonable in relation to the development and preservation of business, and an unfair or deceptive act in trade or commerce and an unfair method of competition for the purpose of applying the Consumer Protection Act.