Assault weapons ban passes Senate, heads back to House for vote
OLYMPIA, Wash., April 9, 2023—The Senate passed sweeping legislation on Saturday afternoon, April 8, classifying 61 firearms as "assault weapons" to be banned within Washington state. The bill now heads back to the House for a vote on three Senate-proposed amendments, before it is sent to Governor Jay Inslee to be signed into law.
House Bill 1240, passed 27-21 in the Senate with no Republican support. The Senator from Port Angeles, Kevin Van De Wege, was the sole Democrat to vote against the bill with fellow Democratic Senator T'wina Nobles of Fircrest excusing herself from the vote.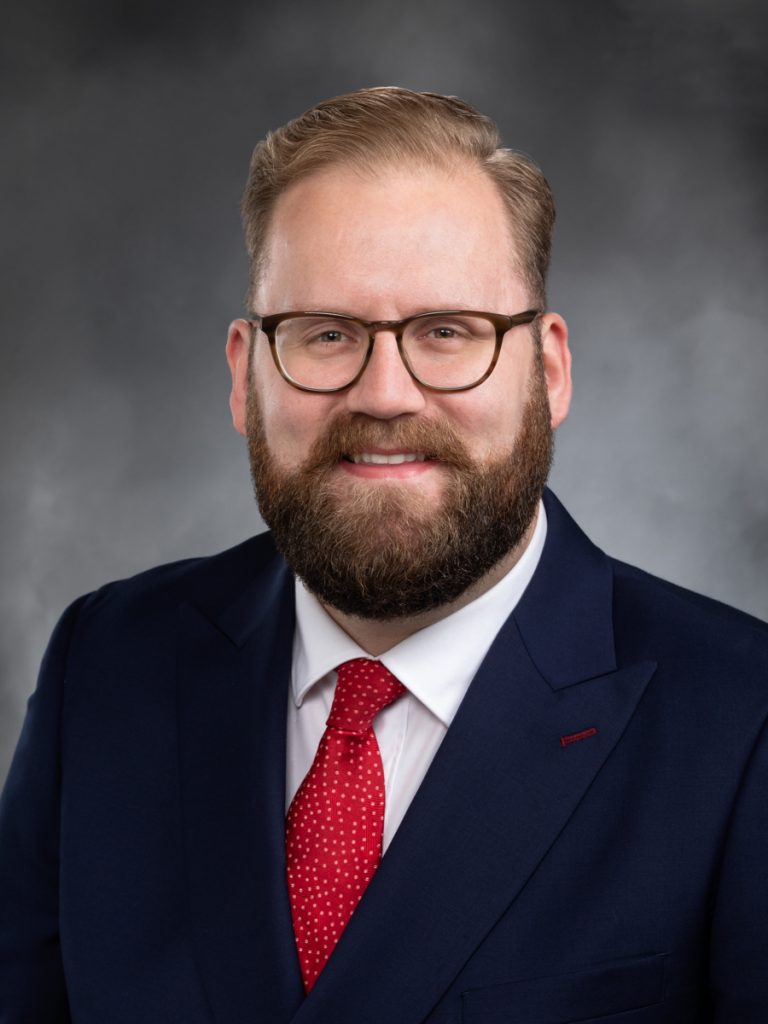 "These bills always bring me back to the tragedy in Mukilteo in 2016," Senator Marko Liias (D-Mukilteo) released in a statement on Twitter shortly after the bill's passage in the Senate on Saturday. "Assault weapons were never intended for civilian ownership, I'm glad they won't be sold here anymore. Grateful to my seatmate Rep. Strom Peterson for his incredible leadership on this."
The Washington State House of Representatives passed the original bill with a 55-42 vote, on Wednesday, March 8.
If the bill receives final passage on a second House vote, Washington state will join nine other states—California, Connecticut, Delaware, Hawaii, Illinois, Maryland, Massachusetts, New Jersey, and New York—and Washington, D.C., in banning so called assault weapons since federal restrictions expired in 2004.
The bill lists 61 specific gun models that would be banned from future sales in the state, including military-style weapons such as AR-15s, AK-47s and M-16s. It also lists characteristics of prohibited firearms, such as semi-automatic rifles with a length of less than 30 inches, and those that have detachable magazines or fixed magazines with a capacity of ten rounds or more. It would also prohibit the manufacture and import of classified assault weapons within Washington state. A violation of these restrictions is classified as a gross misdemeanor.
The ban does not prohibit possession of a classified assault weapon and allows for ownership by law enforcement and military service members and includes an exception in cases of inheritance.
A floor amendment allows for gun manufacturers to sell inventory already in stock prior to Jan. 1, 2023, and only to out-of-state clientele, for 90 days after the bill goes into effect.
The bill also contains an emergency clause and would take effect immediately if approved.
Several Republican senators say banning a particular kind of firearm won't make a meaningful difference in restoring public safety in Washington communities.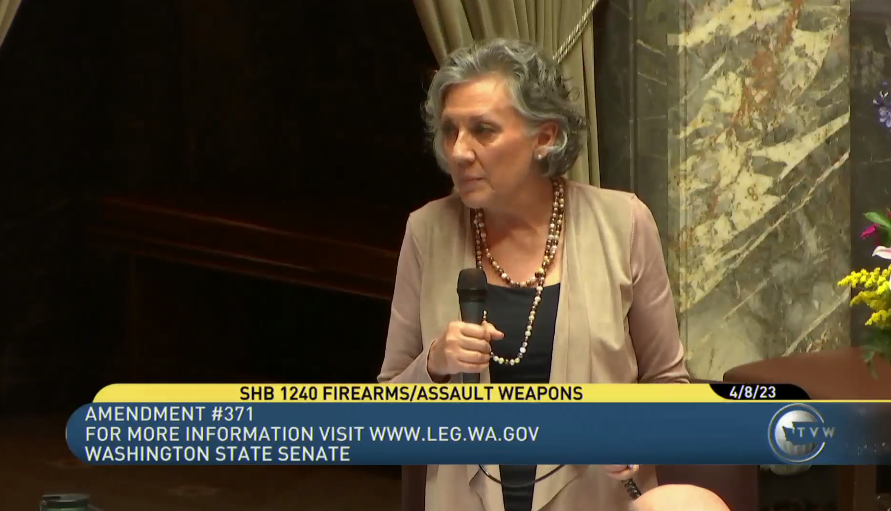 "This legislation clearly violates our state and federal constitutions, which is why it will end up in court immediately," says Senator Lynda Wilson (R-Vancouver). "But even if it was constitutional, a ban like this fails to get at the gang- and drug-related violence in our communities, the extreme mental-health issues, or the suicides that account for 75 percent of deaths caused by firearms."
Senator Wilson further criticized the Democratic-led Senate for not passing her proposal of criminalizing the theft of an assault weapon, making it a class B felony.
"The state's new Office of Firearm Safety admits stolen guns are tied to many of the shootings in our communities, yet today the Senate Democrats rejected the amendment I proposed that would criminalize the theft of these particular firearms, that makes zero sense," says Wilson.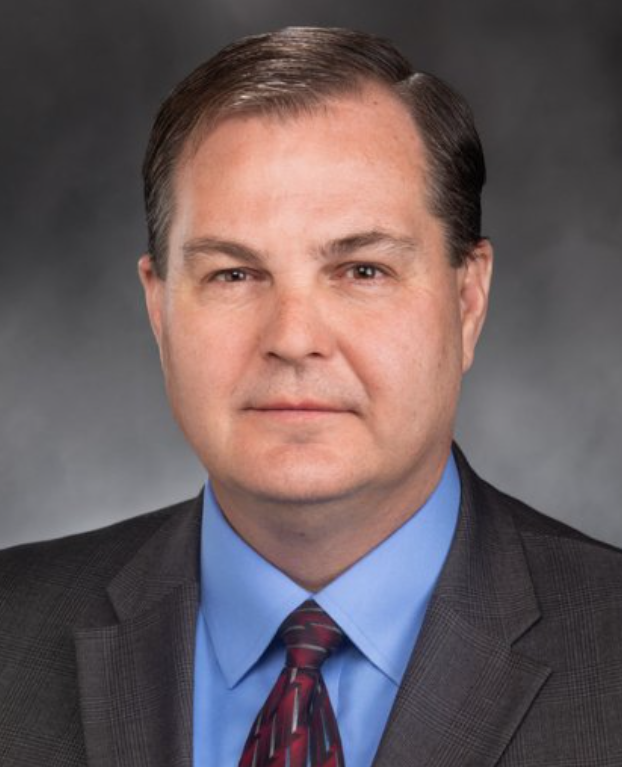 Senate Republican Leader John Braun took to social media, criticizing the hypocrisy in the Democrats public safety plan when it comes to gun violence.
"As public safety continues to erode, Legislative Democrats are advancing legislation to REDUCE the penalties for firearm-related crimes," wrote Senator Braun referring to HB-1268 which would reduce sentencing requirements for gun- and gang-related crimes.
The ban of military-style assault weapons is backed by Attorney General Bob Ferguson, along with Governor Inslee, in his sixth attempt since 2017—following the 2016 mass shooting at a Mukilteo house party when the shooter used a military-style assault rifle and a high-capacity magazine.
"My responsibility as Attorney General, but also as a father, is to do what I can to protect folks in our state," Ferguson told the Lynnwood Times during a February visit to Olympia. "For me banning the sale of the those high-capacity magazines and those assault weapons is consistent with the second amendment and will improve the chances of the safety of our kids and community members across the state…the sale of these weapons should be stopped."
The 2023 legislative session is scheduled to adjourn on Sunday, April 23.
HB-1240 Bill Summary
The term "assault weapon" is defined to include various kinds of firearms, including:
specific firearm models identified in the bill;
semiautomatic rifles with an overall length of less than 30 inches;
semiautomatic centerfire rifles that have the capacity to accept a detachable magazine and have one or more additional features listed in the bill;
semiautomatic centerfire rifles with a fixed magazine with the capacity to accept more than ten rounds;
semiautomatic pistols that have the capacity to accept a detachable magazine and have one or more additional features listed in the bill;
semiautomatic shotguns that have one or more additional features listed in the bill; and
conversion kits and parts that can be used to assemble an assault weapon or convert a firearm into an assault weapon, if the parts are in the possession of or under the control of the same person.
The term assault weapon excludes antique firearms, firearms that have been made permanently inoperable, and firearms that are manually operated by bolt, pump, lever, or slide action.
The restrictions on assault weapons are subject to several exceptions:
licensed firearms manufacturers are authorized to manufacture, import, distribute, offer for sale, and sell assault weapons for the purpose of sale to the armed forces of the Untied States or Washington, or to any law enforcement agencies for law enforcement purposes, or to a person who does not reside in Washington;
licensed firearms dealers are authorized to import, distribute, offer for sale, and sell assault weapons for the purpose of sale to the armed forces of the United States or Washington, or to law enforcement agencies in Washington for law enforcement purposes;
licensed firearms dealers are authorized to distribute, offer for sale, and sell assault weapons that were acquired from an individual legally authorized to possess or transfer the weapon, for the purpose of selling or transferring the weapon to a person who does not reside in Washington;
the purpose of this exception is to allow individuals who no longer wish to own an assault weapon to sell their assault weapon and the exception is not intended to allow Washington dealers to purchase assault weapons wholesale for the purpose of selling a stock or inventory of assault weapons online or in person to nonresidents;
firearms dealers may sell or transfer their existing stock of assault weapons that were acquired prior to January 1, 2023, to outside of the state for the limited period of 90 days after the effective date;
persons on active military duty receiving orders to move to Washington State, or military retirees moving to Washington State; and
any person may acquire possession of an assault weapon by operation of law upon the death of the weapon's former owner, if that former owner was in legal possession of the weapon and the person who acquires possession can establish such provenance.
If the Attorney General issues a civil investigative demand regarding a potential violation of these restrictions, the recipient of the demand may file in Superior Court a petition to extend the time to respond, or modify or set aside the demand for good cause. The Attorney General is prohibited from sharing any materials or information obtained through a civil investigative demand with any law enforcement agency conducting a criminal investigation, unless required to do so pursuant to a search warrant.
List of Classified Assault Weapons