Kamiak students join nationwide walkout to protest gun violence
MUKILTEO, Wash., April 11, 2023—Hundreds of Kamiak High School students joined thousands throughout Washington State who walked out of school on April 5, to protest against gun violence. The walk-out, organized by student-run group Kamiak Demands Action, took place at noon local time and lasted for approximately 30 minutes. The statewide protest was part of a national movement to make school a safer place for all.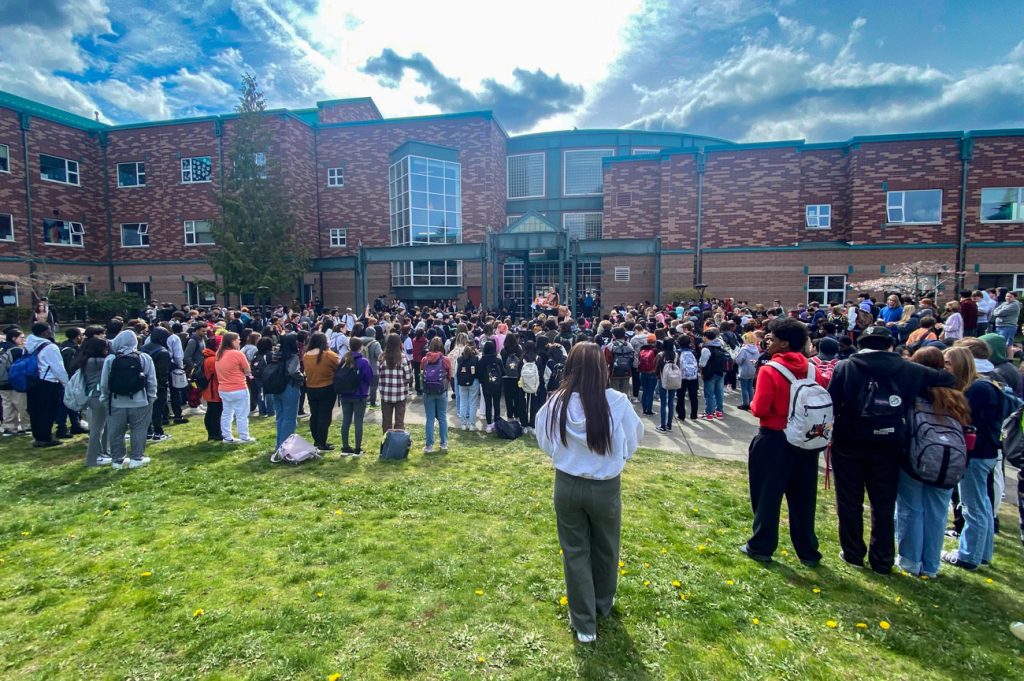 "School is supposed to be a safe environment," said Koudoye, a speaker at the Kamiak High School walk-out. "[A place] where students get to learn and grow up to become the best version of themselves, not a place where they fear for their lives."
The protests were sparked by the rising amount of school shootings in the country, with the most recent incident taking the lives of three nine-year-olds and three adults in a Christian elementary school in Nashville.
"Thoughts and prayers will do nothing if we are dead," states Finley Gonzales, the organizer of Kamiak's walkout. "We need to stop sitting around, waiting for someone to fix it, while more people die. We should be leaving the school in cars, not body bags."
With firearms being the #1 leading cause of death in children and adolescents, it's no surprise students around the country are taking action.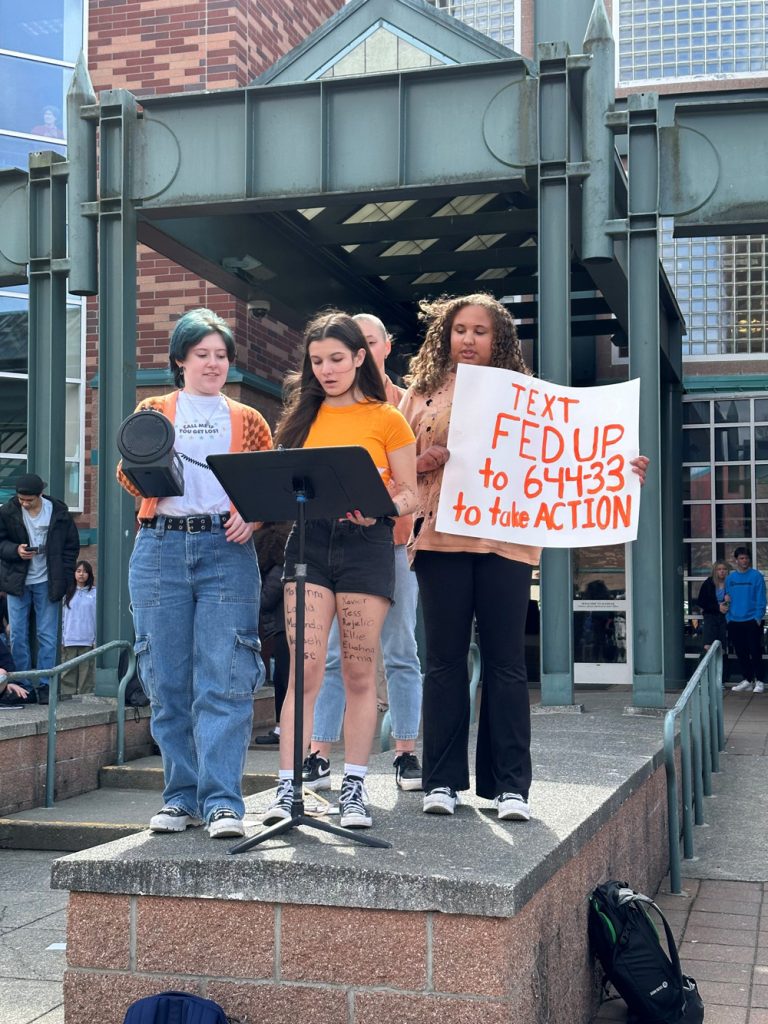 Gonzales recounted her firsthand experience of being caught in the middle of the 2018 shooting at a football game at Mariner High School.
"I can't forget anything that happened [the night of the football game]. People being told to hit the deck and seeing dozens of people crying because they weren't sure if anyone was hurt or where their friends were," shared Gonzales at the protest.
Washington State has been working towards an assault weapons ban since 2017 in the wake of the Mukilteo mass shooting by Kamiak High School student Allen Ivanov that left three dead and one injured. House Bill 1240, first proposed by Washington State Attorney General Bob Ferguson and championed by local Representative Strom Peterson (D-Edmonds) along with others, passed the House almost six years later on March 8, 2023, with a vote of 55-42. The bill that prohibits the manufacture, sale, and importation of classified "assault weapons," with some exemptions, recently passed the Senate over the Easter weekend and now heads back to the House for a concurrence vote.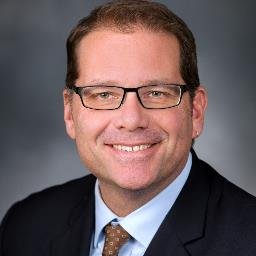 "The causes of gun violence in our country are complex and nuanced, but it is clear that having easy access to weapons designed for war with high rates of fire magnif[ies] the loss of life and devastating aftermath of a mass shooting," Rep. Peterson told the Lynnwood Times.
The bill names over 60 firearms that would be considered "assault weapons" ranging from rifles that are semi-automatic, shorter than 30 inches, and have a magazine larger than ten rounds.
Opponents of this bill say the bill would have "no impact" on gun violence in the state, with Julie Barrett, the founder of Conservative Ladies of Washington, telling Fox News that the bill would "undoubtedly be challenged in the courts, costing the taxpayers more money in litigation costs."
Currently, two cases are making their way through the federal court system: Bianchi v Frosh, which challenges Maryland's ban, and Miller v Bonta, which targets California's. Both are expected to eventually be heard by the U.S. Supreme Court which recently ruled last summer in its Bruen decision that lower courts can no longer consider whether gun laws serve the public interests but rather if the law is consistent with the country's "historical tradition of firearm regulation."
Washington State Democrats have called HB–1240 a "monumental step toward gun safety," as the Senate passed the bill 27-21 this Saturday. Governor Jay Inslee is expected to sign the bill if it passes.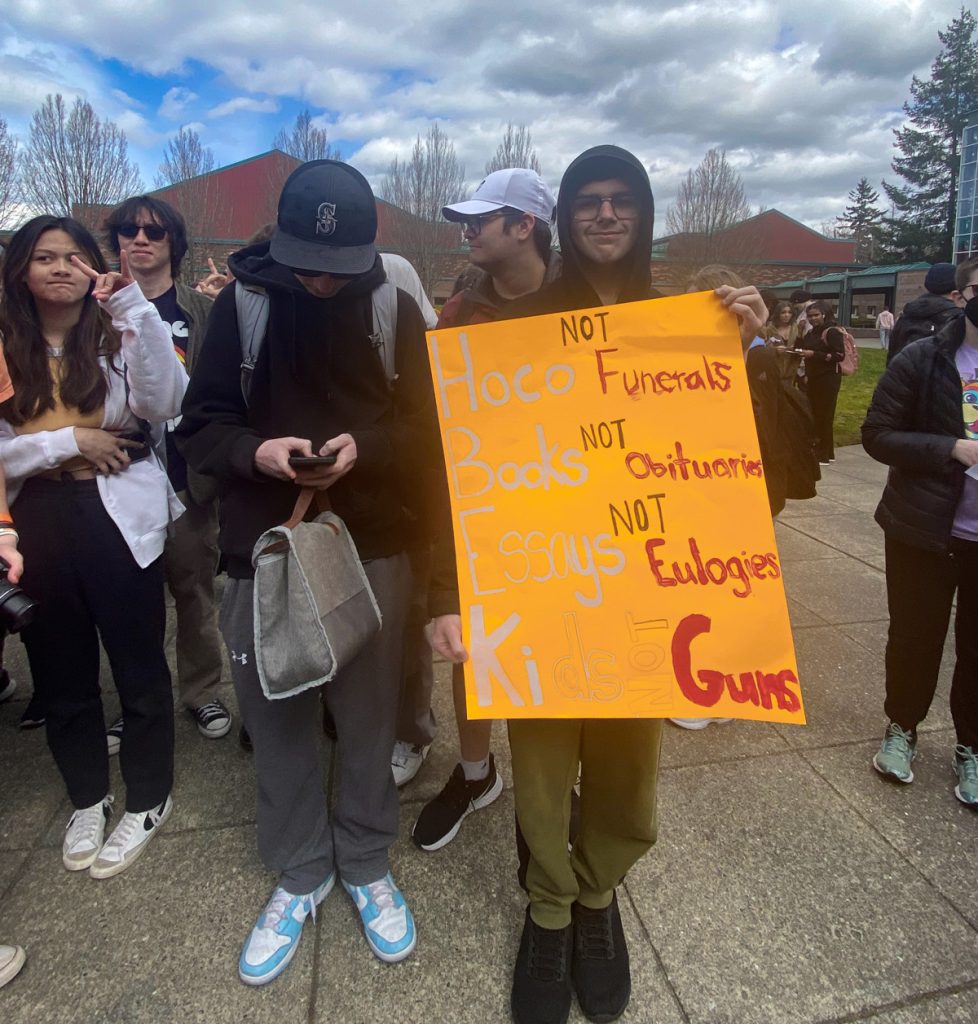 "We are the only country in the world that grapples with the horror of mass shootings, and today we took a critical step forward – and took the weapon of choice away from those who would do innocent people harm," said Senator Patty Kuderer (D-Bellevue). No matter if the bill is signed or not, students are pushing for change, and something has to be done. 
If the bill receives final passage on a second House vote, Washington state will join nine other states—California, Connecticut, Delaware, Hawaii, Illinois, Maryland, Massachusetts, New Jersey, and New York—and Washington, D.C., in banning "assault weapons" since federal restrictions expired in 2004.
Peterson encourages residents to continue speaking out against gun violence telling the Lynnwood Times, "Change doesn't happen without the public saying enough is enough!"