Somers delivers a message of economic vigor at the State of Snohomish County address
MUKILTEO, Wash, April 11, 2023—Snohomish County Executive Dave Somers delivered the State of the County address at Boeing's Future of Flight Tuesday, April 11—the first in-person State of the County in three years—discussing public safety, the drug epidemic, housing, economic development, transportation, and disaster preparedness.
Following an introduction by Garry Clark, President and CEO of Snohomish County Economic Alliance, and a few words by Rich White, Government Affairs for Boeing, Somers presented a brief video centered on the theme of renewal, using the analogy that ecological disruption can often lead to new habitats, as an example what the county's "concentrated effort can accomplish when partnered with others."
At the top of the county's list of priorities is public safety, with over 75% of its general funds allocated to law and justice agencies. Last week the county successfully advocated for the state legislature to grant Snohomish County a ninth District Court Judge—the first expansion of the court in 25 years. This addition, Somers added, will increase the speed in which new and queued cases are processed.
Executive Somers also signed a partnership agreement with the Snohomish County Sheriff's Office in February with three goals in mind: to move people suffering from addiction, homelessness, and crisis to a better future, to continue to support social workers in the Snohomish County Outreach Team (SCOUT), and to allow the county's social workers to work collaboratively with the Sheriffs Office's Office of Neighborhoods program.
"It's through collaboration between law enforcement and our social workers that we're making progress in reducing crime, getting more people into treatment, and building a healthier and safer community," said Somers.
To support SCOUT and the Office of Neighborhoods, over the last several years Snohomish County has built the infrastructure it needs to get people into housing and enrolled in services such as the Diversion Center, the Carnegie Resource Center, as well as working toward building housing capacity.
"Like you I'm frustrated by crimes that seem to pervade parts of our region and country, that's why I've supported efforts to make sure law enforcement have the tools to do their job and social services are empowered to help people," said Somers.
County Deputies are now being encouraged to wear body cameras, something Somers has advocated for many years which allows levels of transparency for both law enforcement and the community members they serve, he said.
Also, along the lines of public safety, Somers thanked Prosecuting Attorney Jason Cummings for his countywide integrated data collection initiative to gather information on those involved in the justice system so that it can be made available to the public.
This initiative is an effort toward ensuring the county's justice center is more equitable, but along similar lines, Somers also stated he is also working on ensuring county government is more representative of the community it serves. One of the ways the county has been working on this is implementing the Office of Social Justice a few years ago, which is focused on diversifying county government while preserving historically marginalized communities.
Shifting gears to some of the challenges the county has faced over the last few years, Somers noted that 276 people died of an overdose in Snohomish County in 2022, according to preliminary data. Of those, 207 were opioid-related—an increase of 20% since 2020.
"These were sons, daughters, sisters, husbands, wives, and grandchildren beloved by their community, and in my case: my brother," said Somers. "That's 276 families who are hurting."
In 2017 Somers created the Snohomish County Opioid Multiple Agency Coordination Group which includes dedicated groups in emergency management, human services, public health, law enforcement, fire and EMS, cities and towns, and many others. In the year of its founding, its goal was to reduce deaths in the abuse of prescription medication but "just in a few short years the landscape of the drug epidemic has changed," Somers said. The focus is now on fentanyl, counterfeit pills, heroin, methamphetamine, and "tranq dope"—a new, extremely toxic, cocktail showing up on the streets.
Snohomish County recently received its first installment of money from its lawsuit to hold opioid manufacturers and distributors accountable. Those funds will be used to provide more resources to individuals experiencing substance abuse, use of disorder, and to those seeking recovery.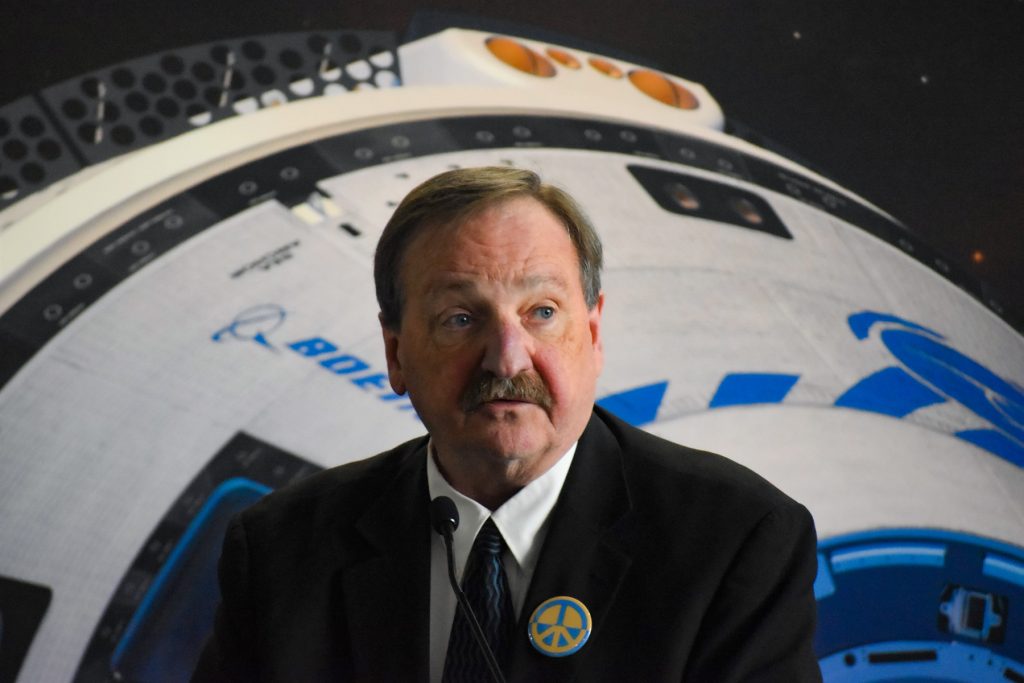 Next, Somers transitioned to the county's housing crisis stating predictions of 143,182 new affordable housing units by 2044. That's almost 7,000 new units per year, for the next 21 years.
"We must do even more or this crisis will become irreversible," said Somers.
The county has begun addressing this need by passing legislation encouraging attached and detached accessory dwelling units, which are "mother in-law" apartments that provide a quick-to-build, affordable housing option. The county has also utilized its American Rescue Plan Act Funds (ARPA) to purchase two hotels, one in Everett and one in Edmonds, which will help transition people living on the streets to housing, while providing social services that enable sustainable housing and self-sufficiency.
As for economic development, Somers mentioned Everett's Paine Field has the largest economic impact of any airport in the state, accounting for over 155,000 jobs and nearly $60 billion in yearly economic activity. By comparison, SeaTac Airport generates approximately $24 billion a year. As a result, the county is always working on ways of making Paine Field more stronger and more diverse.
In 2019, through a partnership with Propellor Airports, the county successfully launched commercial air service—one of the first public/private partnerships like it in the United States. The airport has also recently welcomed FedEx, which has been an important part of the region's aerospace ecosystem.
Additionally, Boeing recently announced the establishment of its fourth 737 line in Everett to supplement its production of 737's at its Renton facility.
Paine Field will also become home to a global first: a sustainable aviation fuel and research and development center which will be a major step forward to decarbonize air travel and offer the county enormous economic benefits. The State House and Senate have included $6.5 million in the State Transportation budget to get the facility started thanks, in large part, due to Senator Maria Cantwell's efforts.
"The SAF Center will be our first major effort under our climate economy initiative," said Somers. "The initiative will continue to look for ways to expand our climate economy and the SAF center is an ambitious first step."
When coupled with innovators pursuing hydrogen and electric powered flight, the SAF facility will ensure that the future of aerospace will be centered in Snohomish County for many decades to come, Somers added stating: "We remain the global heart of the aerospace industry, designing, building, and flying the best planes in the world and I intend to do everything within my power to keep it that way."
Somers also noted the county is continuing to support its small business community, which is the "backbone that make our communities thrive," however, like many regions in the nation currently, companies are struggling to find skilled workers to fulfill positions. However, thanks to the Future Workforce Alliance, Somers is confident the region is "well on its way to achieving our goals," of remaining competitive, and producing an educated and skilled workforce pool. The county will also be continuing its work in supporting apprenticeship programs, he said.
Transitioning into broadband, Somers noted the county currently has a $16 million project to expand broadband access along SR-530 and has submitted five additional applications to the state Broadband Office for funding. The County Council established a Broadband Access Team which will continue to be instrumental in formulating the county's plans in this area, Somers said.
Somers briefly touched on transportation, specifically acknowledging the county needs to "fix" highway 2, and complete the SR-522 connection, while pledging a commitment to the Light Rail extension to Everett. He then concluded his talking points by tackling environment protection and disaster preparedness.
"Our natural environment makes Snohomish County the best place to live, work, and play. Without it, we wouldn't have people from all over the world visiting, investing their resources, and bringing innovative ideas here," said Somers.
---
FEATURED PHOTO: Executive Dave Somers delivering his annual State of the County address at Boeing's Future of Flight on April 11, 2023. Photo courtesy of Snohomish County Government.