New discovery at Cascadia Subduction Zone threatens to unleash 9.0 earthquake
NEWPORT, OR., April 20, 2023—Researchers at the University of Washington discovered a unique underwater spring, approximately 50 miles off the coast of Oregon, that is leaking a warm, chemically distinct, liquid from the Cascadia Subduction Zone fault. Researchers theorize this liquid acts as a sort of "tectonic lubricant" that could pose catastrophic consequences to the Pacific Northwest region if it ever fizzles out.
This underwater hole, named "Pythia's Oasis" after the mythological oracle who prophesized with the aid of mind altering hot spring gasses, was first discovered in 2015 by UW Graduate, now White House Policy Advisor, Brendan Phillip. At the time, Phillip was tracking methane bubbles that naturally steam out of the seafloor on the edge of the continental shelf. Since this discovery, thousands of similar bubble streams have been found along the Washington-Oregon margin.
However, although similar fluid seep sites exist nearby, University of Washington researchers say the Pythia's Oasis is the first of its kind–—a leak so significant it could be detected from the ocean's surface. This could also explain why the northern portion of the Cascadia Subduction Zone (Washington) is believed to be more strongly locked than the southern section (Oregon), the UW continued.
"They explored in that direction and what they saw was not just methane bubbles, but water coming out of the seafloor like a firehose. That's something that I've never seen, and to my knowledge has not been observed before," said Evan Solomon, a UW associate professor of oceanography who studies seafloor geology, in the University's press release.
A seafloor-exploring robot found the "liquid" spewing out of the hole is "almost fresh", low in salinity, rich in minerals, and at least 16 degrees Fahrenheit warmer than the surrounding sea water it leaks into. Researchers speculate it comes from the Cascadia megathrust where temperatures are an estimated 300 to 500 degrees Fahrenheit.
"Loss of fluid from the offshore megathrust interface through these strike-slip faults is important," Solomon continued in the school's statement, "because it lowers the fluid pressure between the sediment particles and hence increases the friction between the oceanic and continental plates."
A research article, published January 25, 2023, by Science Advances, explains that the fluid pressure of Pythia's Oasis creates less friction for ocean crust and sediment to slide passed each other but if the pressure is turned down it could cause the two plates to lock, causing pressure to build up resulting in a damaging earthquake up to a Magnitude-9 on the Richter Scale.
The University of Washington noted that researchers were not alarmed at discovering this geological feature, which does not trigger earthquakes but may regulate friction in the fault zone. The feature does not change the current risk of a large earthquake on the Cascadia Subduction Zone, the University clarified.
Elected officials throughout Snohomish County have prioritized disaster preparedness recently, with Snohomish County Dave Somers highlighting the need during his State of the County address on Tuesday, April 11.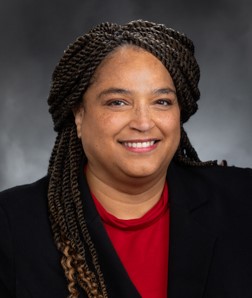 To prepare for a large earthquake, or similar natural disasters, Washington State lawmakers passed a bill this legislative session sponsored by Representative Brandy Donaghy (D-Mill Creek), HB-1728, that creates a statewide disaster resiliency program.
The bill landed on Governor Jay Inslee's desk on April 14, 2023, signed into law on April 20, requires the Emergency Management Division, within the Military Department, to develop and administer a statewide resiliency program that would include methods for ensuring ongoing coordination of state and local resiliency and response.
"Knowing what hazards exist is critical to creating resilient communities and saving countless lives," said Rep. Donaghy. "We know for every dollar spent on disaster preparation and improving resilience, we save six to eight dollars in recovery costs."
The legislation passed just two months after a 7.8 magnitude earthquake decimated Turkey and Syria claiming the lives of almost 60,000 people and leaving millions in tent cities – one of the deadliest earthquakes in that region within recent history.
Certified in FEMA's CERT program, and a certified emergency preparedness trainer, Donaghy has held disaster preparedness a top priority of her platform since campaigning.
Recent events have only shown the necessity of being prepared with the approximately 150 major disasters in the last 60 years that have impacted Washington state including floods and wildfires that destroyed over 140,000 acres of forests last year alone.