Lynnwood Judge Valerie Bouffiou announces candidacy to retain seat
LYNNWOOD, Wash., April 7, 2023—Lynnwood Municipal Court Presiding Judge, Valerie Bouffiou, has announced her bid for full-time Judge position for the City of Lynnwood. Judge Bouffiou has been the City's Presiding Judge since 2021, at that time bringing her 18 years of judicial and litigation experience serving as a prosecutor, defense attorney, and Administrative Law Judge.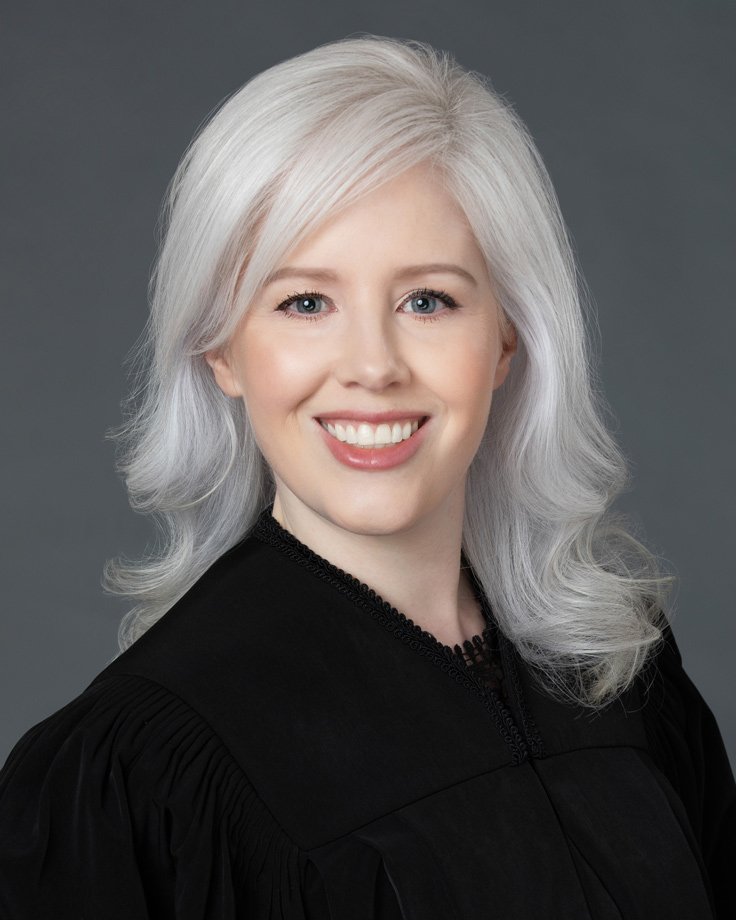 "I am looking forward to running for the elected position of Lynnwood's Municipal Court Judge, and I am proud to already have the support of nearly all of the Lynnwood City Councilmembers, the Lynnwood Police Department, former Mayor Nicola Smith, fellow judges, attorneys, and members of our community," said Judge Bouffiou.
Judge Bouffiou's work as a Judge Pro Tem for eight years, serving 16 courts in Snohomish and King Counties, initially brought her to the Lynnwood Municipal Court – by then Mayor Nicola Smith's appointment and unanimous council decision – but since then caseloads have been steadily climbing.
At the time of her appointment, the Municipal Court's total filed cases grew from 32,527 in 2020 to 42,479 in 2021. By 2022, case filing totaled 49,683. Based on early filing numbers, 2023 case filing will exceed 50,000, the court informed the Lynnwood Times.
By Judge Bouffiou's recommendation, The Lynnwood City Council unanimously approved an ordinance, on March 27, to create a full-time elected judge for the city based on these increasing caseloads and the hours required to process them all. By Washington State law, once judicial hours reach or exceed 35 hours per week, a judge is required as an elected full-time position. The City's courts have since reached that point.
"At my request, the city acted at the earliest opportunity to ensure we are complying with all legal requirements," said Judge Bouffiou. "Since my appointment to the bench in 2021, I have committed myself to ensuring justice is served fairly and efficiently in our community," said Judge Bouffiou. "I believe in compassion with boundaries, holding individuals accountable while also addressing the underlying issues that lead to criminal behavior. Whether a person appears before me for a crime or a traffic infraction, I strive to treat every individual who enters my courtroom with dignity and respect."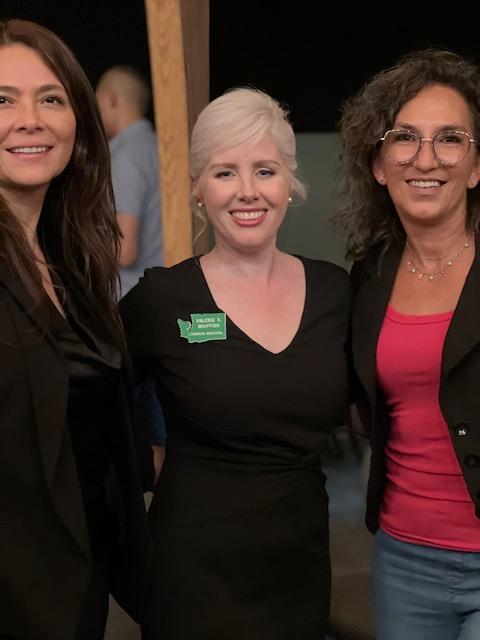 Judge Bouffiou has gained a reputation as a fair, efficient, and collaborative colleague working closely with many stakeholders in the justice system. While working as a Snohomish County Prosecutor practicing in District, Juvenile, and Superior courts she has handled countless criminal cases from investigations through trial, with charges ranging from driving under the influence to murder.
Just some of her accomplishments, as Municipal Court Judge for the City, include consolidating the court's interpreter calendars to save costs for the city on interpretation, allowing remote interpretation to gain a broader access to more rare and difficult to locate languages, and continued allowance of remote court appearances which benefit individuals in the community who do not have to fight child care or take a day off work to appear in court. She has also helped spearhead the court adding the ability to quash bench warrants which not only saves the city money, but also allows an individual to contact the court in order to determine if a bench warrant could be quashed without an arrest being made.
Judge Bouffiou also began holding paper court on Sundays to allow individual's cases to be heard faster than they were before she entered the bench.
In addition to her commitment to upholding fair and balanced justice, Judge Bouffiou is also an active member of the community, serving as a part-time faculty member in the paralegal program at Edmonds College and is a YMCA board member. She regularly volunteers for local school "Law Days" where she enjoys working as a team with law enforcement, prosecutors, defense attorneys, judges, and teachers to create a positive relationship between students and their government.
The upcoming 34th Anniversary Law Day celebration event will be held on Thursday, May 1, from 9:00 a.m. ti 2:45 p.m. at 20520 68th Avenue West in Lynnwood.
Judge Bouffiou's top three priorities, going in to full-time Judge, will be the addition of a problem solving court to Lynnwood Municipal Court, improving the technology of the court in integrating a new statewide case-wide management system, and maintaining ties to the community so that she can continue to hear what the community needs and make connections to community resources.
Judge Bouggiou is proud of the work she has done as Lynnwood's Presiding Judge and her involvement in the community. She plans to file for election to her current position in May and will appear on the General Election ballot this upcoming November. She is currently uncontested.
About the Municipal Court:
The Lynnwood Municipal Court is the judicial branch of the City of Lynnwood. The mission of the Municipal Court is to contribute to the quality of life in our community by fairly and impartially administering justice in a manner that preserves both the dignity and rights of the defendant as well as the residents of Lynnwood. The Lynnwood Municipal Court Judge is an appointed position.