Federal judge bars New Mexico Governor from suspending right to open carry
ALBUQUERQUE, N.M., September 16, 2023—Last than a week after New Mexico Governor Michelle Lujan Grisham (D) suspended open carry in her state, a federal judge on Wednesday halted her declaration stating it directly conflicts with the public's second amendment rights.
Governor Grisham (D) declared a public health order last Friday, September 8, that would temporarily suspend New Mexican residents from open carrying firearms for 30 days. This order by Governor Grisham were issued despite last year's Supreme Court ruling that the Second Amendment protects a person's right to carry a firearm outside the home.
Open carry is normally legal in New Mexico without a license for anyone at least 19 years of age who can legally possess a firearm.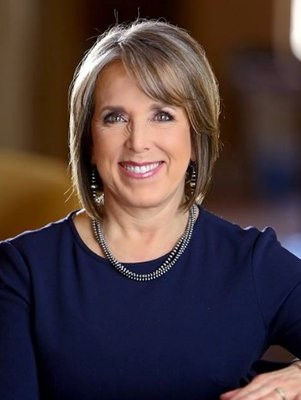 "What I have in the public health order is not agreed to by every member sitting at this table nor was it developed with all of their expertise at the front," Governor Grisham said in a press conference on September 8.
A day before she made the announcement at a news conference, Gov. Grisham declared gun violence a public health emergency after 11-year-old Froylan Villegas was gunned down during a road rage incident near Albuquerque's Isotopes Park.
According to a factsheet from John Hopkins Bloomberg School of Public Health's Center for Gun Violence Solutions, in 2020, of the 479 firearm deaths in New Mexico, 63% (or 303) were suicide related.
Gov. Grisham said this week that gun deaths are the leading cause of death from children aged one to 19 in New Mexico, however the New Mexico Department of Health reports that accidental deaths are the leading cause of death for children in the state. Heart disease remains the leading cause of death in New Mexico in general.
Still, New Mexico has seen its fair share of gun-related tragedies as of late. According to local media outlet KOB4, since the Governor declared emergency last Friday there have been 296 shots fired in Albuquerque and Bernalilo County. A day before the news conference a car jacking, shooting incident, and kidnapping incident occurred near Guadalupe Plaza.
On August 14, five-year-old Galilea Samaniego was killed while staying over at an Albuquerque trailer home from a drive by shooting incident. On August 25 Amber Archuleta, 13, was killed by her friend who used his father's handgun.
"It is time to declare an end to this kind of violence. It is in fact an epidemic," said Gov. Grisham.
In response to the Governor's order, a United States District Court Judge, David Urias, blocked a portion of the mandate on September 13, stating her declaration directly conflicts with the public's second amendment rights to carry.
The Judge's ruling will halt the implementation of Gov. Grisham's orders following a final hearing scheduled for October 3, but will only apply to sections one and four of the public health order.
The first section refers to suspending people's rights to possess concealed or open carry firearms, and section four restricts possession of firearms on state property, public schools, and public parks, to only law enforcement officers or licensed security officers. If next month's hearing sides with the Judge's ruling, Gov. Grisham would not be allowed to enforce these measures.
All other sections of the order would remain in effect, which includes increasing New Mexico State Police Officers and expanding services for victims of drug abuse and those experiencing homelessness.
Leading up to Judge Urias' decision he heard five separate lawsuits which all argued that Gov. Grisham's public safety measures violated second amendment rights, some referencing recent U.S. Supreme Court rulings which state the right to own a gun for self-defense exists in and outside of one's home.
One of these lawsuits came from the NRA who called the move by the New Mexican Governor a "power grab." The NRA was backed by every single state House and Senate Republican member, as well as the Republican Party of New Mexico and the Libertarian Party of New Mexico.
Both Judge Urias and many of the attorneys who were present at the hearing on September 13 commending Gov. Grisham's concern for public safety, recognizing that the city of Albuquerque has been plagued with gun violence as of late, but said that does not prompt suspension of civil liberties. Senate Republican Leader Sen. Greg Baca applauded the Judge's ruling stating Gov. Grisham's "malfeasance and utter disregard for the Constitution is alarming."
New Mexico State Attorney General Raúl Torrez, a member of the Democratic party, also announced that he could not side with the Governor's decision.
Gov. Grisham's attorney argued that since the public health order is not law, and merely temporary, it did not infringe on constitutional rights.
Currently the Democratic party holds a majority in both chambers of the New Mexico legislature.
Gov. Grisham issued the following public statement following Judge Urias' ruling:
"Today a judge temporarily blocked sections of our public health order but recognized the significant problem of gun violence in this state, particularly involving the deaths of children.
I refuse to be resigned to the status quo. As governor, I see the pain of families who lost their loved ones to gun violence every single day, and I will never stop fighting to prevent other families from enduring these tragedies.
To be clear: gun violence and drug abuse are acute threats to public health and safety in this state. We will stay the course by increasing State Police presence in Bernalillo County, arresting the hundreds of violent offenders with outstanding warrants still on our streets, and directing our healthcare system to immediately expand capacity to accept persons experiencing drug addiction and homelessness.
Over the past four days, I've seen more attention on resolving the crisis of gun violence than I have in the past four years. Now is the time to bring clarity of purpose: New Mexicans must again feel safe walking home from school, driving to the grocery store, or leaving their hometown baseball stadium.
Who will stand up to protect families and children? I will.
And I call on leaders across the state, from local law enforcement to the Legislature to mayors and county commissioners: Stand with me to enact solutions that save people's lives. Throwing up our hands is not an option."
I have amended the public health order to specify that you cannot carry #guns in city parks or playgrounds in Albuquerque & Bernalillo Co. I respect the judge's decision on the last public order, but I am far from done fighting to protect New Mexicans. https://t.co/Ox2nNIilrs

— Governor Michelle Lujan Grisham (@GovMLG) September 15, 2023
On Friday, September 15, Gov. Grisham amended her order to suspend carrying firearms to only apply to public parks and playgrounds. This came the same day that California Governor Gavin Newsom (D) called for an amendment to the United States constitution, which would add several gun-control policies into federal law.
California lawmakers on Thursday, September 14, approved Senate Joint Resolution 7 that was backed by Governor Newsom, calling for a Constitutional Convention of States to consider adding a new amendment to the United States Constitution on gun control called "Right to Safety."
"No more waiting around for Congress," Newsom tweeted on Friday calling for a Convention of States. "It's time to act."
NEW: California just became the first state in the nation to officially propose an Amendment to the United States Constitution to end our nation's gun violence crisis.

Time to enshrine 4 widely supported gun safety freedoms —

1) Raising the minimum age to purchase a gun to 21…

— Gavin Newsom (@GavinNewsom) September 15, 2023
Prior to the California legislature vote, on September 9th Gov. Newsom tweeted, "Not only has Congress stalled for YEARS on passing common sense reforms — judges across the country are tearing down laws that Americans overwhelmingly support. Laws that keep us SAFE and keep guns out of the hands of dangerous criminals. We have to push back."
Article V of the United States Constitution gives states the power to call a convention to propose amendments. For Newsom's "Right to Safety" proposed amendment to be heard, 34 of the 50 state legislatures in the United States must first agree to the hold a Convention of States and 38 states must vote to ratify any proposed amendments.
According to BallotPedia, as of September 7, 2023, Republicans controlled 54.86% of all state legislative seats nationally, while Democrats held 44.29%. Republicans hold a majority in 57 state chambers, and Democrats hold the majority in 40 state chambers.
In Washington State Attorney General and gubernatorial hopeful, Bob Ferguson, continues his own battles against gun violence. Just this year the state passed legislation, backed by the Ferguson, that prohibits the sale of assault rifles statewide.
The Lynnwood Times has reached out to Governor Jay Inslee's Office inquiring if Washington will be the next state to follow suit and his thoughts on the actions of both governors Newsom and Grisham but has not heard back as of the publication of this article.