Nationwide halt of abortion pill Mifepristone except in Washington and 16 other states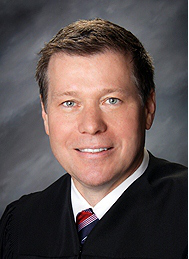 AMARILLO, TX, April 9, 2023—U.S. District Judge Matthew Kacsmaryk of the Northern District of Texas, halted the Food and Drug Administration's (FDA) approval of the abortion pill Mifepristone on Friday, April 7. The ruling comes just three days after Governor Jay Inslee announced the purchase of a three-year supply of the abortion-inducing pill that was delivered on March 31.
In a press conference on April 4, Inslee shared he directed the Department of Corrections to order 30,000 doses of mifepristone through its pharmacy license in anticipation of the ruling. The advance purchase of the drug means it will remain available to Washington state providers and patients, regardless of the Texas ruling.
"This Texas lawsuit is a clear and present danger to patients and providers all across the country. Washington will not sit by idly and risk the devastating consequences of inaction," Inslee said during Tuesday's presser. "Washington is a pro-choice state and no Texas judge will order us otherwise."
Also on April 7, in a separate lawsuit filed in February by Washington State Attorney General Bob Ferguson and Oregon Attorney General Ellen Rosenblum, U.S. District Court Judge Thomas O Rice of Eastern District of Washington, granted an injunction in Washington and 16 other states from, "altering the status quo and rights as it relates to the availability of Mifepristone under the current operative January 2023 Risk Evaluation and Mitigation Strategy under 21 U.S.C. § 355-1 in Plaintiff States."
In other words, the Washington state ruling bars the FDA from doing anything to reduce the availability of the abortion drug mifepristone in the 17 states enjoined in Ferguson's lawsuit.
"Today's ruling will preserve vital access to mifepristone while our case continues," Ferguson released in a statement on Friday. "Mifepristone is scientifically proven to be safe and effective after more than 20 years of use in the United States. Attacks on reproductive freedom will continue, but we will continue to fight for the right to access mifepristone in Washington."
Ferguson's lawsuit accuses the FDA of singling out mifepristone — one of the two drugs used for medication abortions — for excessively burdensome regulation.
President Joe Biden strongly condemned the ruling by the Northern District of Texas tweeting that this action is one step closer to "an abortion ban that Republican elected officials vowed to make law."
"If this ruling were to stand, there would be virtually no prescription approved by the FDA safe from this kind of attack," Biden tweeted.
The Department of Justice on Friday immediately filed an appeal on behalf of the FDA and other defendants.
"The Justice Department strongly disagrees with the decision of the District Court for the Northern District of Texas in Alliance for Hippocratic Medicine v. FDA and will be appealing the court's decision and seeking a stay pending appeal," U.S. Attorney General Merrick Garland released in a statement on Friday. "Today's decision overturns the FDA's expert judgment, rendered over two decades ago, that mifepristone is safe and effective. The Department will continue to defend the FDA's decision."
In a 67-page opinion to halt the approval of Mifepristone, Judge Kacsmaryk, in his Hippocratic Medicine v. FDA case, stated the FDA violated a federal rule that allows for accelerated approval. The ruling does not withdraw the FDA's approval of mifepristone which would have stopped all prescriptions of the drug.
---
Editor's Note: Featured Image Courtesy of the Office of the Governor