Daniela Altamirano-Crosby heads to John Hopkins this Fall for Cyber Security
WASHINGTON, D.C., March 14, 2023—Daniela Altamirano-Crosby, daughter of Lynnwood City Council Vice President Dr. Julieta Altamirano-Crosby, is headed to John Hopkins University School of Advanced International Studies to complete her master's degree in Strategy, Cybersecurity, and Intelligence. She begins classes this Fall.
"At first I was shocked," Daniela told the Lynnwood Times. "When I opened up the email, I thought it was going to say we're sorry we can't admit you but it said congratulations and I immediately called my parents."
"I am are very proud of Daniela," Council Vice President Dr. Julieta Altamirano-Crosby told the Lynnwood Times. "She has always been so determined and hardworking to reach her academic goals. She just had a greatness in her and I believe that she is going to achieve remarkable things in her life!"
From a young age, Daniela has had the goal to get her master's degree before the age of 25. Just recently turning 24 and knowing "the clock is ticking," she applied to the Cyber Security program last October, giving herself a couple of months to perfect her essays and application. She received her acceptance letter last week and was approved for the Alperovitch Cybersecurity Fellowship scholarship.
Daniela's fascination with politics stemmed from witnessing her mother be a champion for minorities in the U.S., particularly with helping underrepresented communities find their voice. She joined ASB while attending Olympic View Middle School, where she also served as President, before attending high school at Kamiak, Archbishop Murphy, and Holy Names Academy, respectively.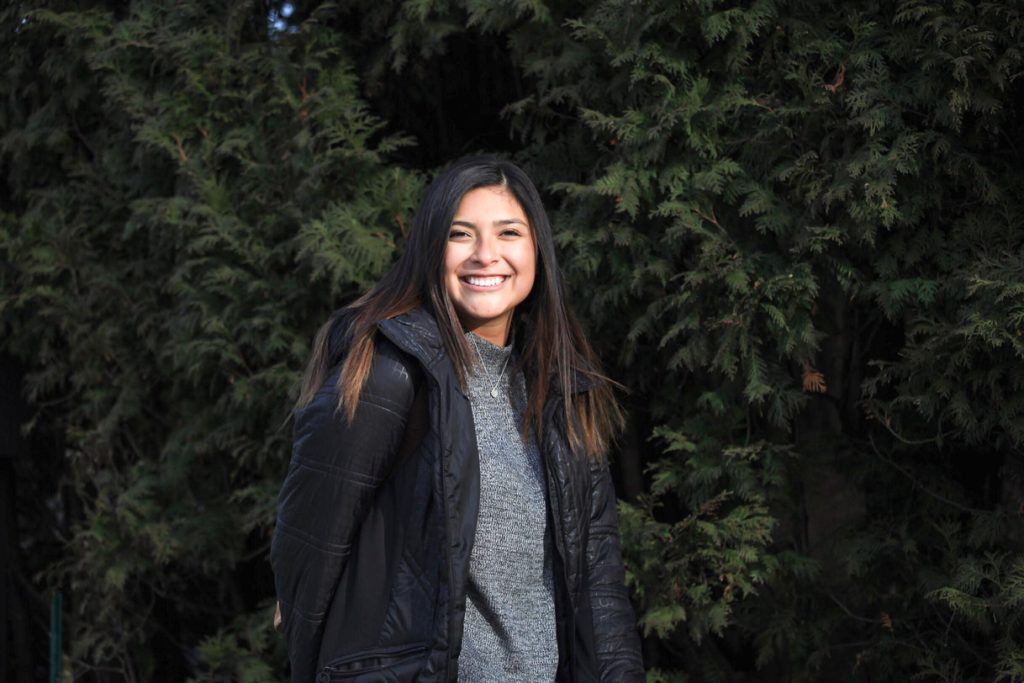 She went on to double major in Spanish and Political Science at the University of Washington, where she graduated cum laude and served as President of the Mortar Board, before working as a Congressional Intern for Representative Suzan DelBene (WA-01) and later as legislative aid to Congressman Brad Schneider (IL-10) in Washington, D.C.
In addition to her academic history, Daniela has been deeply imbedded in her community over the years, as an active volunteer at the Lynnwood Food Bank and President of the WAGRO Foundation – a nonprofit 501(c)(3) whose primary focus is to provide resources to people or groups who belong to the marginalized BIPOC communities – and was nominated as one of the 100 change makers for the Bill and Melinda Gates Foundation in Washington State.
Her favorite part about WAGRO is teaching minorities there are people that look like them that do things they may think aren't possible, she said, while using the example of bringing in BIPOC NASA scientists and airplane pilots to the WAGRO Summer Camp programs to show children that anything is possible.
"It's my goal, in my community, to teach people that look like me that nothing's impossible, nothing's unachievable, you just have to work really hard to get what you want," Daniela told the Lynnwood Times.
After completing her master's degree program, Daniela Altamirano-Crosby wants to get involved in international governments, either in Spain, the United Kingdom, or Belgium, to get a "different feel for everything," having worked in the U.S. Government for two years now. Having traveled all over the world—Spain, Mexico, Italy, France, and Sweden—she makes it a hobby to learn as much as she can about the various forms of government whenever she visits a new country.
When she's not involved in politics, Daniela enjoys swimming and hot yoga to decompress from the stresses of the legislative session.