Op-Ed: Volunteering at the Lynnwood Food Bank, JUST SHOW UP!
I was living in Brooklyn when Hurricane Sandy tore through New York City in 2012. It was the deadliest hurricane of that season killing 233 people and inflicting nearly $70 billion in damages. While the effects weren't quite as catastrophic in the Tri-State area as, say, the Caribbean, it definitely left its mark. Streets and subway stations were flooded, power was lost, and homes were destroyed leaving many without a place to live or eat.
The Rockaways, in Queens (not too far away from where I was living in Bay Ridge), were especially devastated. As I walked the streets in its aftermath, I remember the surreal sight of sailboats that crashed on city blocks from the immense flooding.
In the days following I, like many New Yorkers, wanted to join with my community to help those most affected. I did this by volunteering at a distribution site providing fresh cooked meals to anyone who walked through its doors, no questions asked. It was such a rewarding experience to help those in need, listening to their stories, and seeing how appreciative they were. I told myself I wanted to keep coming back; However, for whatever reason, I never did.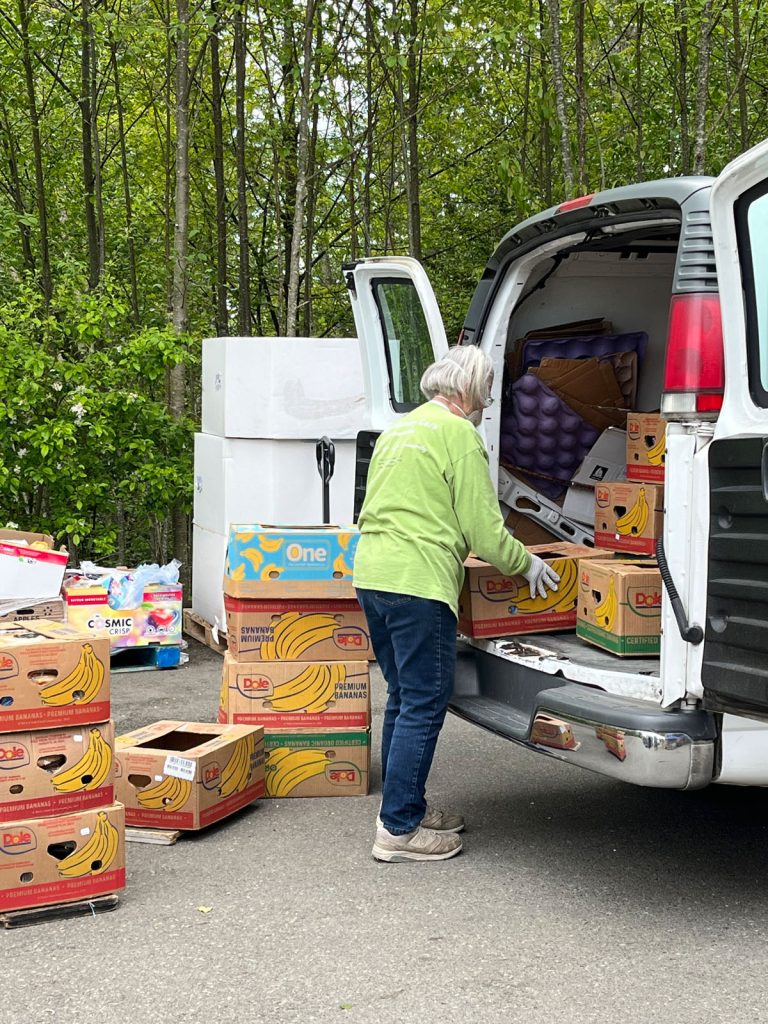 Since moving to Snohomish County, I continued my interest in getting involved in volunteer work but always found excuses not to. Oh, I'm too busy, oh the process to sign up is complicated, so on, and so forth. I could not have been more wrong.
When I volunteered at the Lynnwood Food Bank the first thing I noticed was how easy it was to get involved.
"Just show up" they told me when I sent an email expressing my interest, so I did. For some reason I had this idea that I would show up and they would say, "Sorry we don't need any more volunteers, we're all full up." But instead, I was greeted graciously, and they expressed their need for more volunteers.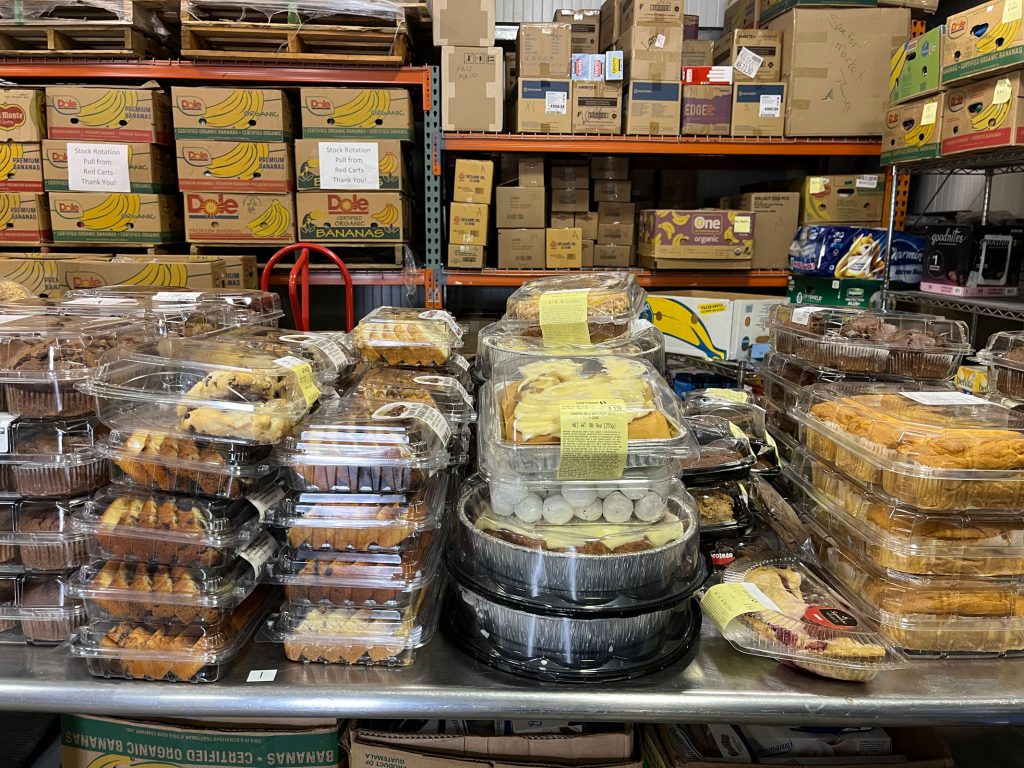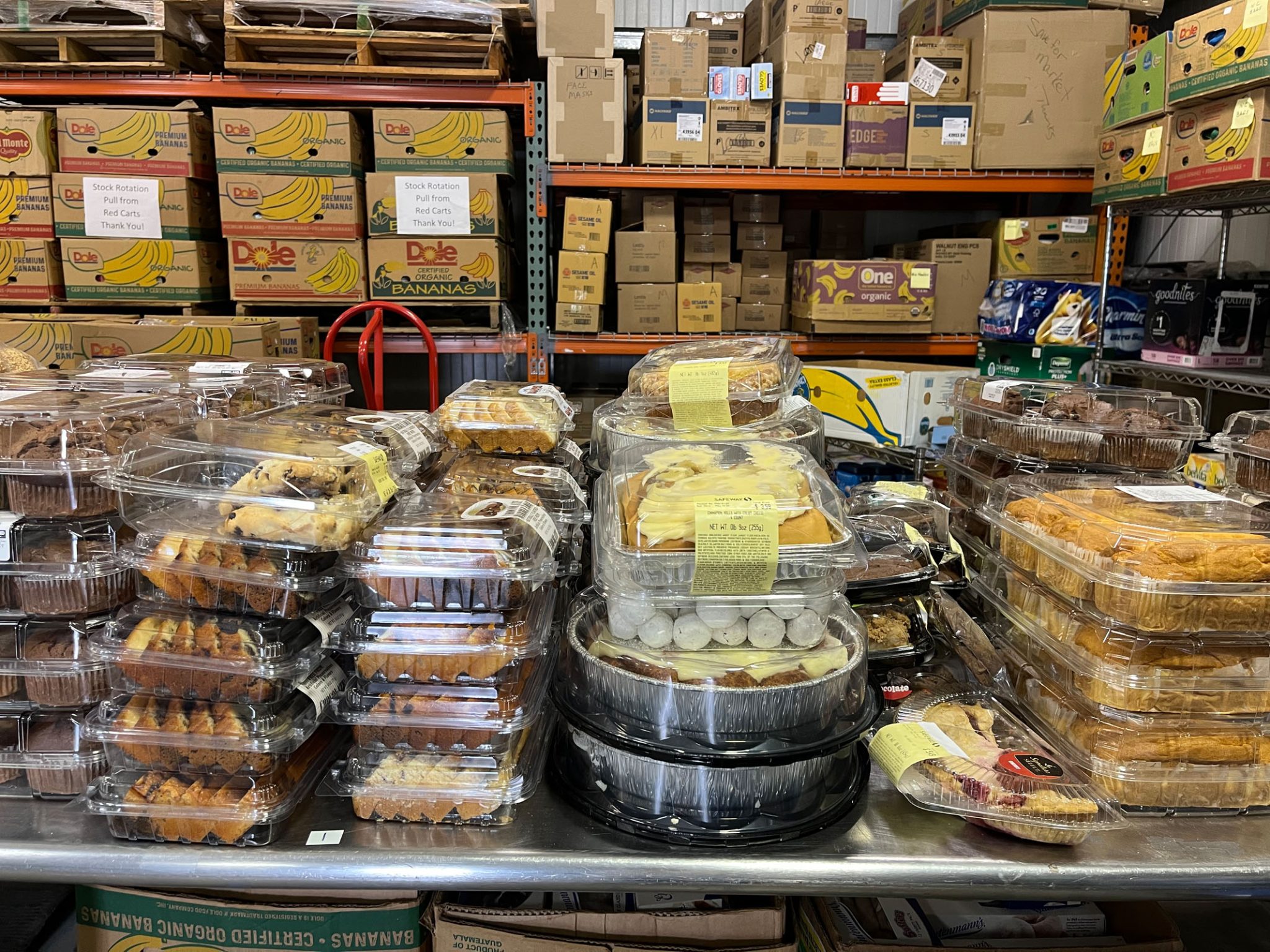 The second thing I noticed was the fresh quality food we distributed. To my ignorance, for some reason, whenever I would think "food bank" visions of World War II – breadlines would waft through my head, people lining up for expired coffee shop pastries or a bowl of soup. This could not have been more wrong.
Depending on the individual's need, each was wheeled out a cart stocked with milk, grains (like rice and beans), meats, eggs, cheese, a bag of fruit, a bag of veggies, loaf of bread, canned goods, and a desert. There were even Asian, Latin, and Halal options.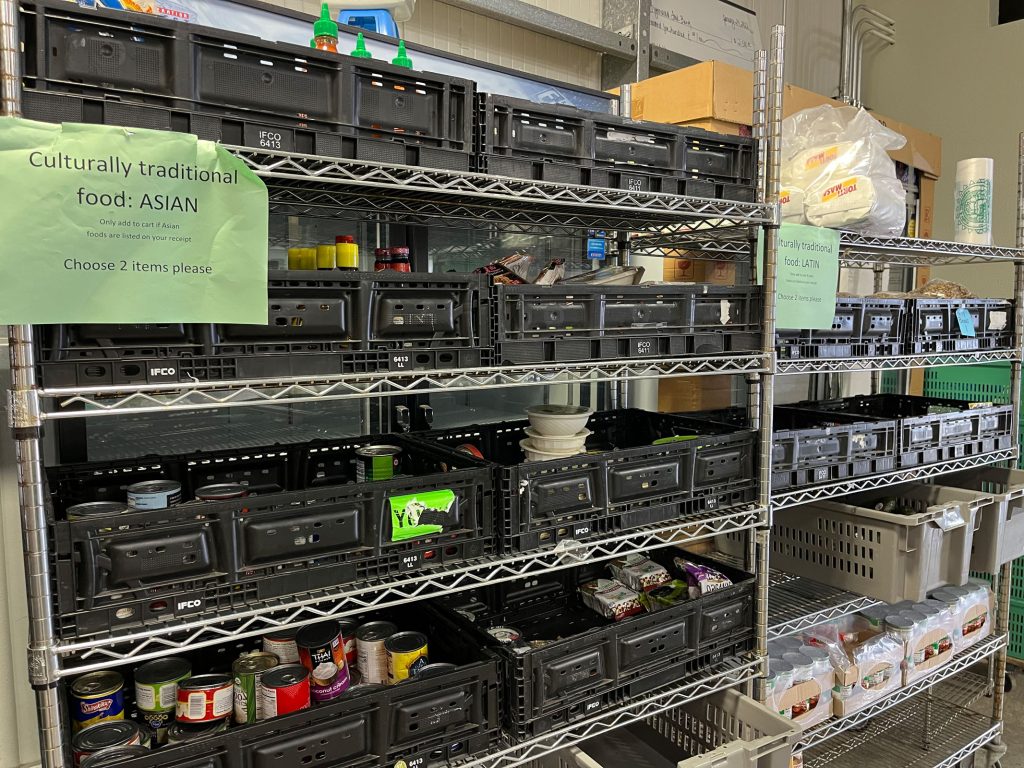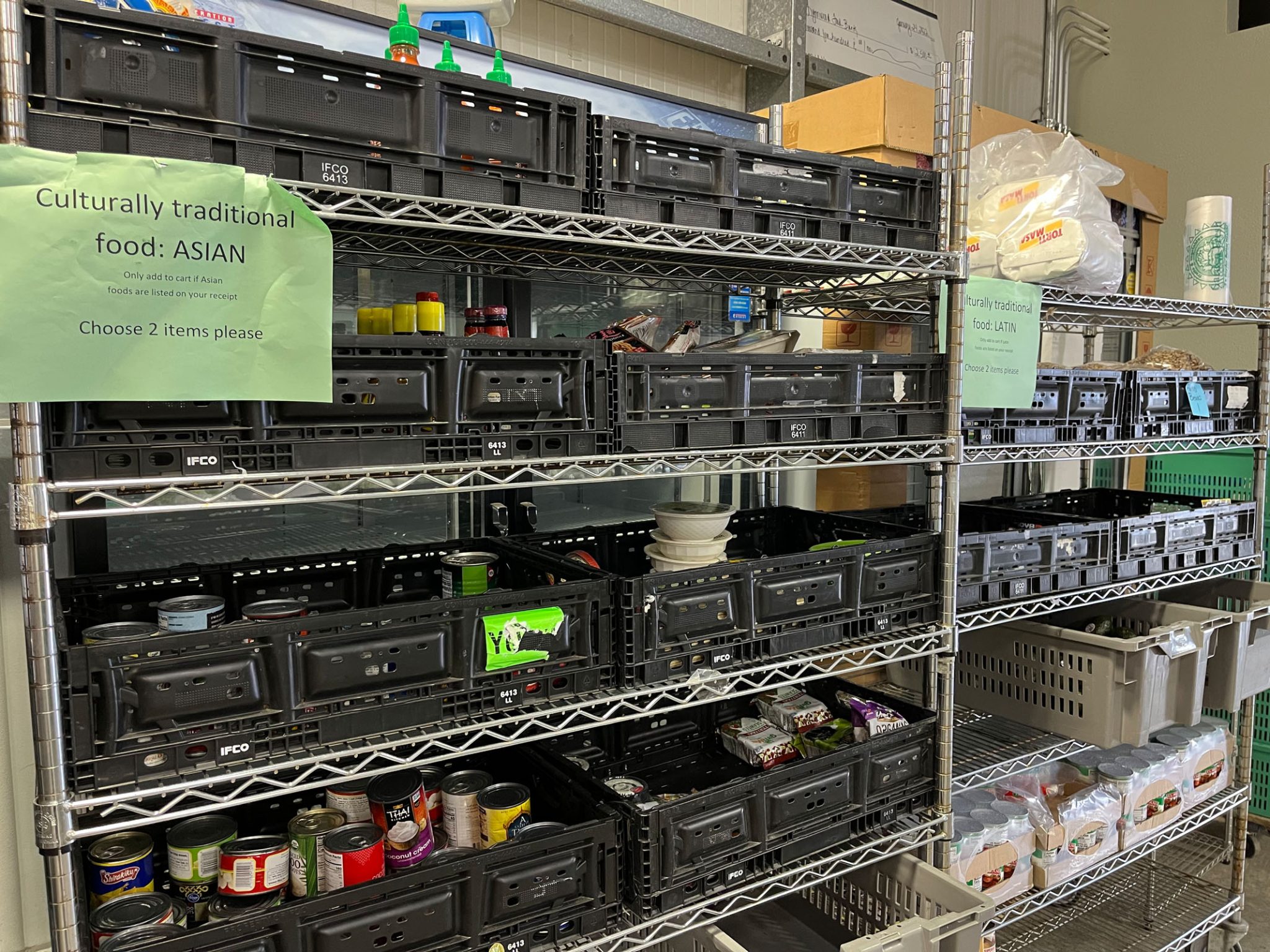 When a family drove up, they were met with the smiling faces of a volunteer who would, essentially, take their order. That is, they would gather if there were any dietary restrictions or preferences, and what they needed. This included supplies beyond food such as toiletries, hygiene products, pet food, face masks, and other things. Their orders would then be printed out in the facility and a runner, like my position, would fill a cart with supermarket fresh groceries and wheel them out, contact-free.
In the building was a front desk and office, tables and shelves stacked with food, a walk in-freezer, and a walk-in refrigerator. All the hustling, able-bodied, volunteers I spoke to seemed genuinely happy to be there.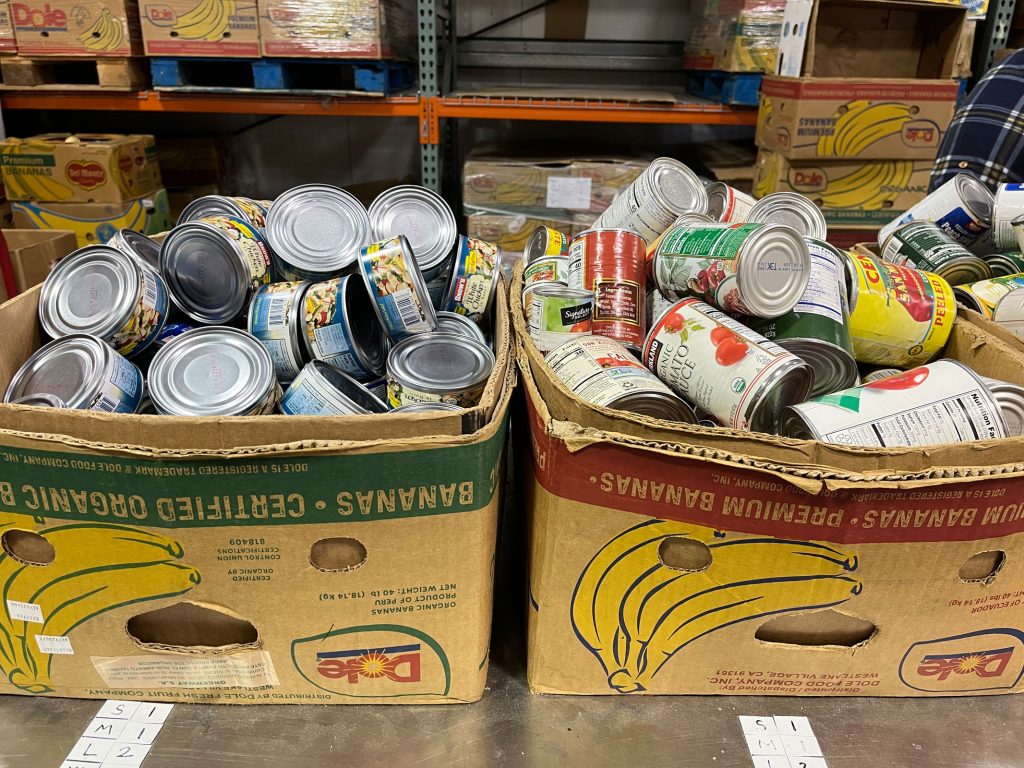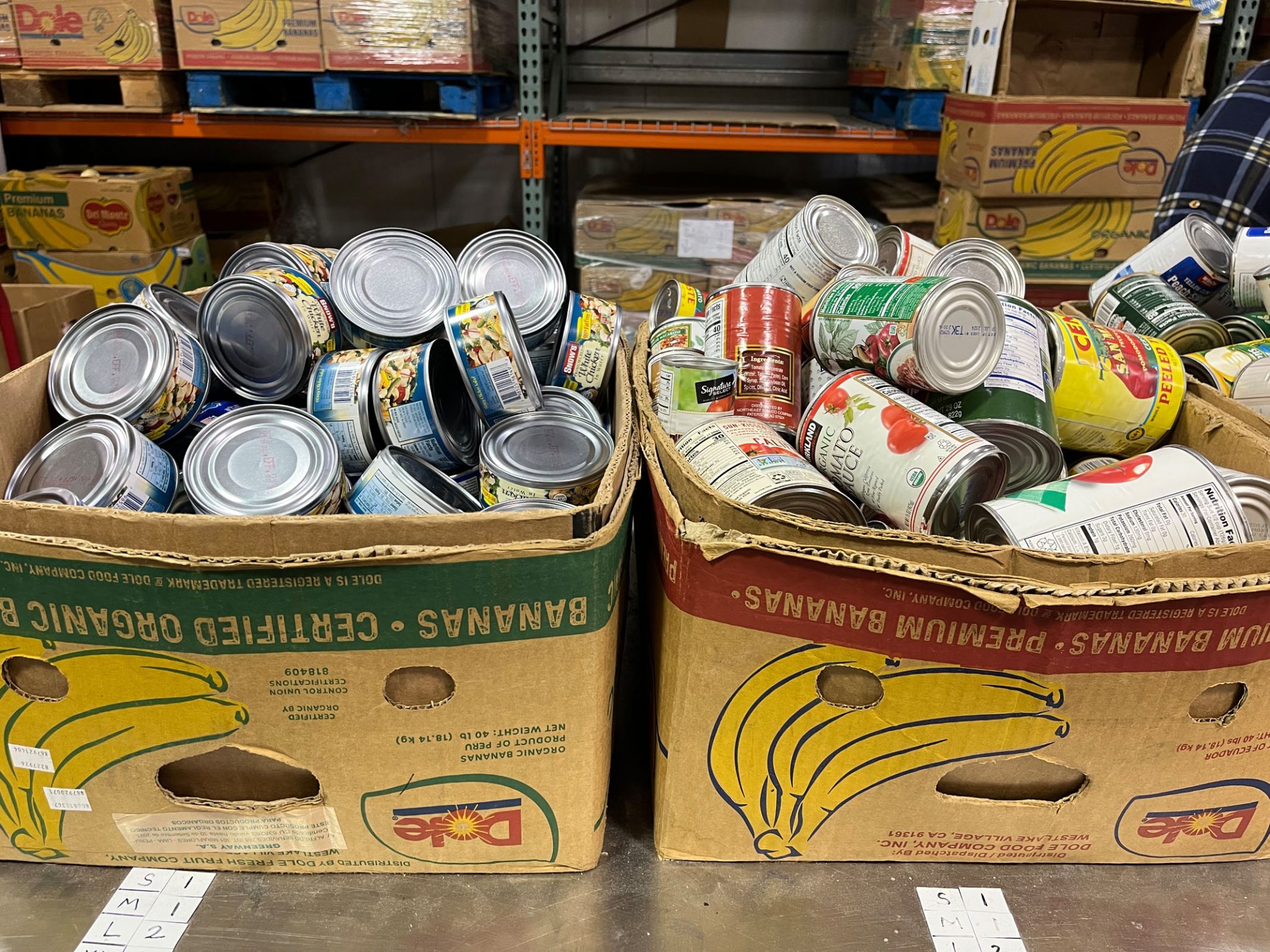 Jinx Singleton, Operations Manager, showed me the ropes of the operation. A "well-oiled machine" is how I would explain it – not foreign to anyone with retail experience, deployed stations with positioned workers operating in synchronicity.
We served over 100 families by the time my shift ended. That's 100 families that went home with free food for their families. Annually, the Lynnwood Food Bank collects and distributes over 1.3 million pounds of food per year, serving an average of 1,881 households a month – not bad for a city of 39,000. But they need volunteers to help make this happen.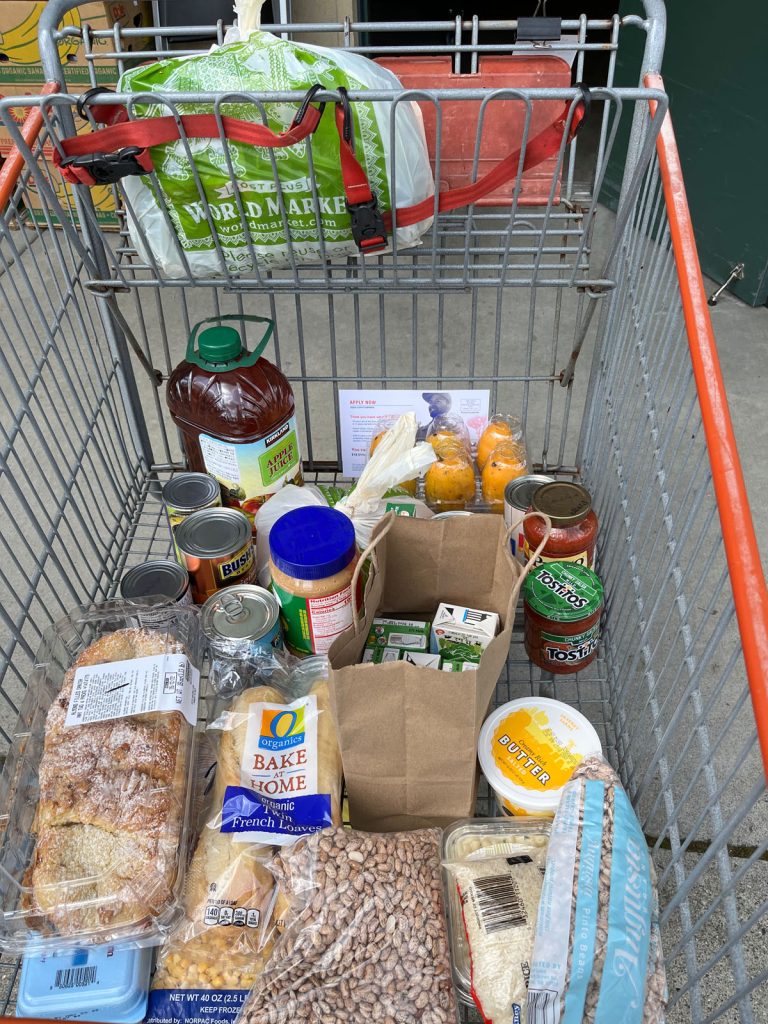 Roughly 9.6 million workers in the U.S. lost their jobs during the first few quarters of the COVID pandemic, according to Pew Research, leaving many scrambling to make ends meat. With inflation rising, it only gives more importance to the work the Food Bank does, making a dent in the roughly 38 million people in the country who are food insecure.
Although I have only worked a single shift at the Lynnwood Food Bank so far, I will definitely be going back. I also urge anyone, with the slightest interest in community service, to do the same as I did and "JUST SHOW UP."