Lynnwood Alano Club recovery center forced to relocate when needed most
LYNNWOOD, Was., July 13, 2023—For 26 years the Lynnwood Alano Club has offered a safe space for those recovering from drug and alcohol addiction but now they're being forced to move in a time the city needs their services the most.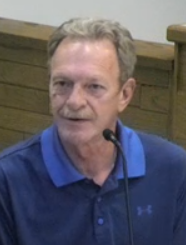 Glen Cunningham, President of the Lynnwood Alano Club, informed the Lynnwood Times he was notified by the property owner, Echelbarger Properties Inc., the building is going up for sale.
"There's an interest," he said, but whether or not that interest results in a sale is unclear at the moment. He continued that a construction firm has already begun drilling for soil samples and suspects, if a sale goes through, the Alano Club could have anywhere from six months to two years to find a new location.
Lynnwood Alano Club (LAC) is located in the middle of the Lynnwood City Center redevelopment spurred by the pending opening of the Lynnwood light rail station opening in 2024. Properties adjacent to, and surrounding, the LAC have been identified as necessary for new roadway and other construction now being developed or planned. The non-profit has already commenced their search for a new building but are striking out on affordable options.
"There's no retail space that we can afford in Lynnwood," said Cunningham. "We're trying to find a property big enough to put a building and have 50 parking spaces, or an existing building that would meet our needs [but] we're finding that everything is out of our budget."
LAC is primarily funded by the rent collected by its meeting organizers. They've attempted to secure operational grants but have only secured a single $2,000 grant from the Biella Foundation since a grant writing committee was formed three years ago.
"We didn't get any COVID money [either] because we're all volunteers and most aren't willing to award operational grants," said Cunningam.
The LAC hasn't completely ruled out searching in a neighboring city so long as the location meets their primary goal of continuing to be "the stable community and human service organization that the Lynnwood and South Snohomish County communities need."
The Lynnwood Times reached out to Mike Echelbarger, owner of Echelbarger Properties Inc., but he said "under contractual obligation" he could not disclose any details inferring a contract, of some sort, has indeed been signed.
Since opening, the Alano Club has signed on to five-year leases at a time. Their last lease expired in 2021; since then, they've been operating on a month-to-month agreement.
Cunningham added that, given this month-to-month agreement, when the property owners give an official notice they could be required to relocate as soon as 30 days. He hopes to receive notice at least a few months in advance, however.
The Lynnwood Alano Club (LAC) formed as a 501(c)(3) in 1997 with the mission to be a membership-based non-profit that provides a location for addiction recovery meetings, events, and educational activities. The LAC was formed to assist individuals and families to overcome issues related to addiction by furnishing and maintaining physical facilities for educational and recreational purposes.
The LAC works in collaboration with multiple 12 Step programs. Overall, there are over 30 groups with over 60 recovery meetings a week that make use of the building's 4000 Square Foot current facility. Last year, weekly attendance was about 1400 and annual meeting attendance was over 72,000.
"You're going to find meeting that you can get to no matter if you work, what your schedule is; we have meetings that start at 6 a.m. and some running until 11 p.m. at night," said Cunningham. "It's a high availability, it's a central location, no matter if you're an alcoholic or what your drug of choice is you're going to be able to find a meeting here."
In addition to offering twelve step meetings, the club hosts clean and sober events which are family oriented, support individual recovery, and foster community connections. These include dances, picnics, holiday events, arts and crafts workshops, and recreational activities such as bowling and softball.
The LAC has also been active in community outreach, volunteering to assist in graffiti removal and clean trails within Lynnwood. Most recently President Glen Cunningham sat on the city's roundtable discussion on homelessness, substance abuse, and mental health.
During that roundtable discussion Sergeant Lindsay Pool, with the Lynnwood Police Department's Community Health and Safety Section, noted that the city's drug overdoses have doubled from last year. So far in 2023 there have been 19 incidences with 30 doses and in 2022 there were 10 incidents with 13 doses. By "doses" Pool means the Lynnwood PD standard of a "dose" is four milligrams and people typically need two to three doses.
Pool added that the Lynnwood PD has noticed the amount of fentanyl used has increased, there has been more of a need to administer CPR treatment with Narcan, and there has been an increase in individuals using drugs in public and "slumped over." The Department has noticed more and more drug users are spilling over from surrounding cities such as Seattle and Everett. These individuals have informed the PD they have relocated to Lynnwood to utilize services such as the Hygiene Center, the Lynnwood Food Bank, and the Trinity Lutheran Church's free meals program.
The Police Department recently received a state grant for a Care Coordinator to work with individuals suffering from substance abuse, but a condition of the agreement stipulates that the services are restricted for Lynnwood and Mountlake Terrace individuals. Therefore, the influx of individuals coming in from Seattle and Everett, respectively, does not fall within the Department's grant funding.
The Lynnwood PD will be enforcing the state's new drug laws this upcoming August. In a special session on May 16, 2023, the state Legislature adopted a new permanent drug-related legislation in SB 5536 known as the "Blake Fix" which will go into effect this summer and re-criminalize the simple possession of drugs.
The Lynnwood Alano Club plans to have a representative on the city's Let's Talk About Safety panel this upcoming August 10 and is preparing to bring their concerns to the Lynnwood City Council and the Snohomish County Council, respectively, in the coming months.
President Glen Cunningham returned to recovery off an eight-year relapse in the December of 2015. Several months later he was encouraged to join the Alano board of trustees. He was nominated president of the club in 2017.
"When I first started recovery, I thought drugs and alcohol were the problem. Drug and alcohol are not the problem. They are people's solution to dealing with trauma, to dealing with adverse things that happened in their lives," said Cunningham. "What we do in recovery is we have this twelve step program where we help guide you through that…That's what recovery does, it helps you understand yourself – how you think, how you react, and once you recognize that, you can address how you deal with life."
RELATED ARTICLE