Jobs! Jobs! Jobs! Larsen visits Snohomish County businesses
SNOHOMISH COUNTY, Wash., March 15, 2023—Local businesses shared with Ranking Member on the Transportation and Infrastructure Committee, Congressman Rick Larsen (WA-02), how federal pandemic relief funds helped retain or save jobs and drive economic growth.
Tuesday's visit began with a tour of Columbia Distributing's warehouse in Everett, that employs 250 people at the facility. The company distributes beverages to area retailers, restaurants and bars. Columbia Distributing commits to help fight human trafficking through the National Wholesalers Association's (NBWA) Distributors Against Human Trafficking Awareness Initiative.
Larsen then toured Bridgeways, a manufacturing Employment Social Enterprise (ESE) that connects adults living with mental illness to employment, housing, and other essential services. Bridgeways was awarded more than $2.5 million in federal pandemic relief funds, including $175,310 through the Aviation Manufacturing Jobs Protection Program (AMJP). The American Rescue Plan included bipartisan language Larsen championed that established the AMJP, which saved 3,154 aviation manufacturing jobs in Washington state and 30,034 jobs nationwide.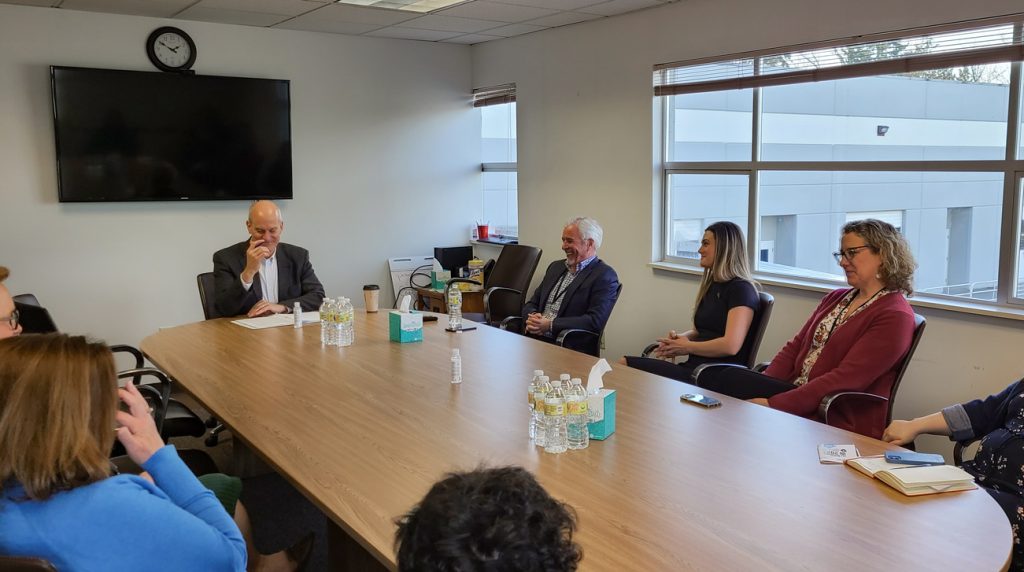 At Orion Industries, Jerry Chase, President and CEO, and Kathy Powers, Vice President of Services, shared their gratitude to Larsen for receiving more than $8 million in federal pandemic relief funds, including $947,200 through the AMJP.
If a person is struggling to find a job, Orion Industries will provide specialized support in addition to workforce training in aerospace manufacturing. Last year, Orion Industries served 260 people; pre-pandemic, that number was over 500.
"We got cut in half during the pandemic," Chase told the Lynnwood Times. "Revenue, people and we still needed the [pandemic relief] money."
This ESE located in Mukilteo is unique in that it specifically employees and trains those with developmental disabilities, overcoming trauma, or those living in recovery.
"Whether you put whatever label on you, if you are struggling to find a job you can walk through the front door, we have lots of different programs," Powers told the Lynnwood Times. "To me it is someone who has struggled to find their pathway at work…. Usually there is something interfering, so it is our job to help figure that out, navigate through, and help you find your pathway."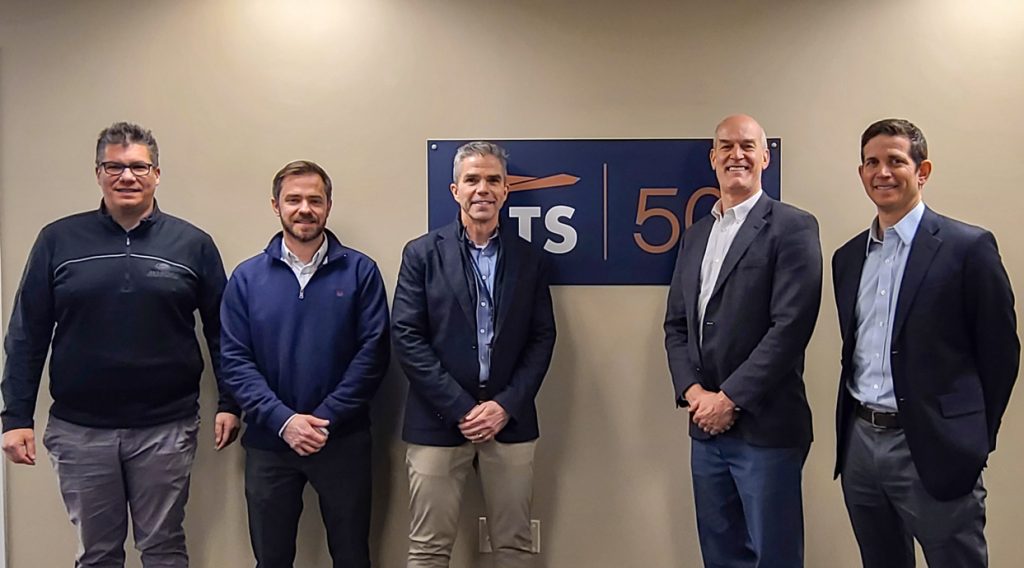 Larsen ended his tour with a visit at Aviation Technical Services (ATS) where he met with its CEO, Paul Dolan, Board Chair, Matt Yerbic, CFO, Gabe Dolec, and Director of Technical Training, Seth Jacobsen. They discussed how a nearly $460,000 Aviation Workforce Development Maintenance Technical Workers grant from the Federal Aviation Administration (FAA) provided approximately 90 people employment (one third of its Everett workforce) through its aviation apprenticeship program.
This program supports new Apprentice Technicians through their first 18 months, at which time they have the option to become an FAA certificated repairman or mechanic.
ATS also partners with Sno-Isle TECH Skills Center and with various A&P schools in the area.
"A high school diploma, a driver's license…and a willingness to learn," Jacobsen told the Lynnwood Times when asked what ATS looks for in a successful apprentice.
Between site visits, Larsen grabbed a bite to eat and was the keynote speaker at the Rotary Club of Everett's weekly meeting, where he shared how the Bipartisan Infrastructure Law is providing jobs and opportunities for Everett and Snohomish County.
---
SOURCE: Office of Rick Larsen with additional content by Mario Lotmore